Kids To Farms Funding of $1,500 per eligible primary school was first announced in July this year, however COVID-19 lockdowns and restrictions have limited the number of farm excursions possible in 2021.
The funding extension into 2022 announcement coincides with National AgDay 2021 this Friday, Nov 19. With the option of farm excursions or classroom incursions returning in 2022, the Kids to Farms program will help teachers hit the ground running with an interactive ag-related experience that ties in with the school curriculum.
The aim of the Kids to Farm program is to encourage students to have two interactions with agriculture by the time they are 12. With Australia's connection to farming waning as more people choose to live in urban environments, the Kids to Farms initiative helps to keep children connected to the industry that provides their food and fibre.
The $1,500 subsidy opens the door (or farm gate) to more schools across the state by alleviating the financial barrier that might prevent schools taking part in the program.
The funding can be used for costs such as transport and entry fees and is available for schools that can demonstrate an excursion will involve learning about food and fibre or agricultural processes.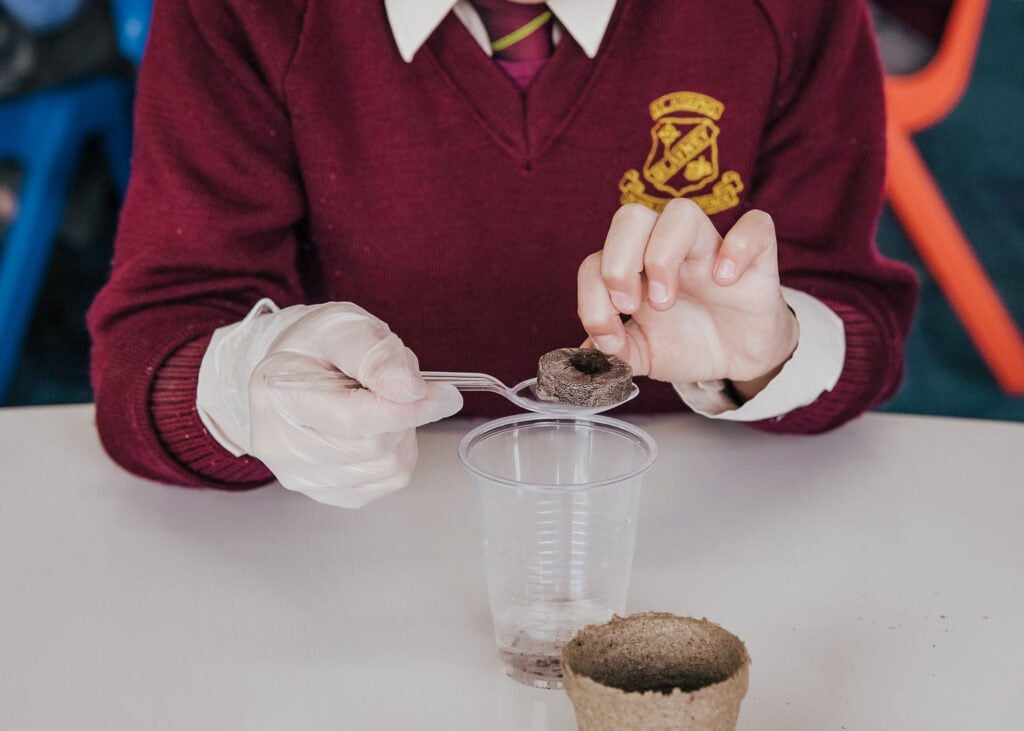 Despite disruption to normal school activities in 2021, the Kids to Farms program has had enormous success since launching in May this year. Over 250 students took part in farmer visits to their school prior to state-wide COVID-19 lockdowns, while a pivot online saw 100 students take part in a virtual farm experience as part of their sustainability unit. After hearing from Jesse from Phoenix Park Farm about the sustainability practices he follows, students designed their own farm using gaming software.
AgDay out at Luna Park
To celebrate National AgDay this Friday Nov 19, Kids to Farms is hosting an exciting event on the foreshore of Sydney Harbour.
Kids of all ages are invited to come along to Luna Park between 10am-12pm to celebrate where their food and fibre comes from with a petting zoo, planting activities and plenty of giveaways.
If you know primary students in Sydney, make sure to let them know about this fun, free event where they can celebrate all things agriculture with friends and family. With catering and parking provided, there is no reason not to come along.
To secure your place, email kidstofarms@nswfarmers.org.au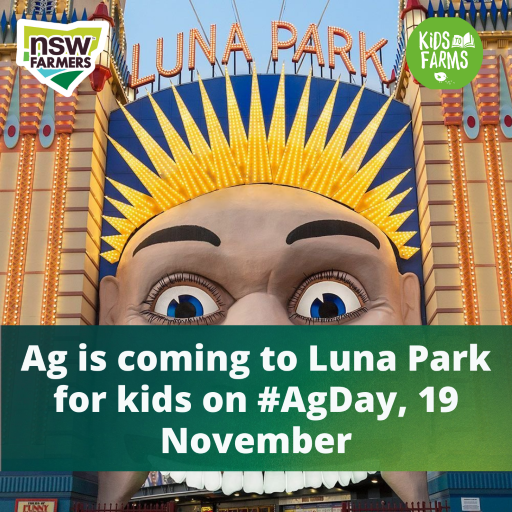 The theme of this National AgDay is "Choose your own #Agventure".
A Kids to Farms experience will create lasting memories and might even inspire kids to take their own Agventure one day.
The Kids to Farms Ag Packs, which include interactive items such as soil pH kits, are also a great way of bringing a hint of agriculture to the classroom. Free of charge, the Ag Packs have already been sent to 1,000 students across the state.
With funding for Kids to Farms excursions and free Ag Packs, there's no reason not to introduce a bit of farming to the classroom in 2022.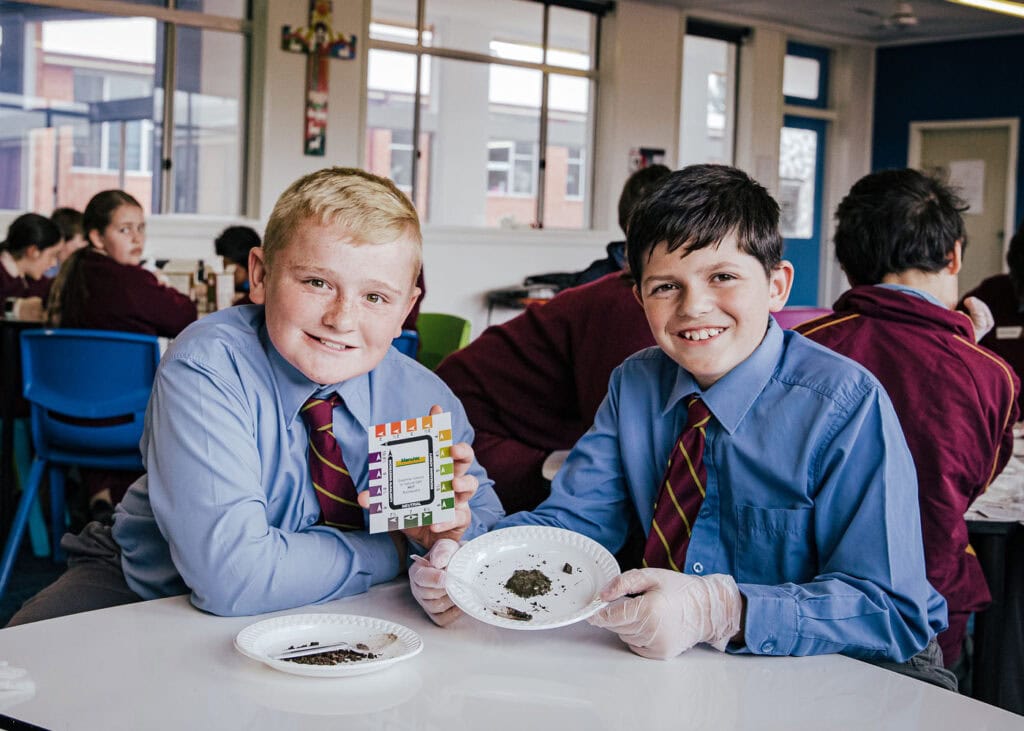 The NSW Kids to Farm Project is delivered by NSW Farmers and funded by the Department of Agriculture, Water and Environment as part of the Educating Kids about Agriculture: Kids to Farms program.
As country folk stay put and city slickers make a bee line for the bush, TAFE and universities in regional Australia are thriving. Read more here.