New South Wales Central Coast farmer Virginia Mall has now signed up to the Kids to Farms program and is looking forward to her farm providing "countless teachable opportunities" for kids to learn about agriculture beyond a traditional context.
Mrs Mall is one of 10 farmers across the state to have now signed up to the Educating Kids about Agriculture: Kids to Farms program that has been funded by the federal government until December 2022.
The concept is based on a "2 by 12" strategy, with the idea being that every child will have two educational interactions with agriculture before they turn 12.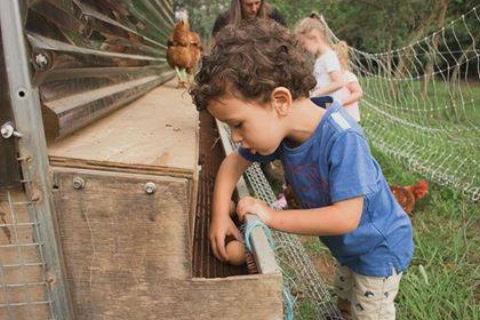 NSW Farmers is partnering with farmers across the state to roll-out the program and more information about it can be found here.
NSW Farmers President, James Jackson, is encouraging more farmers to get onboard with the initiative.
"This is a fantastic program and I encourage farmers to get involved," Mr Jackson said. "From the far west of the state to the south and north coast, students in all areas will have the opportunity to visit a farm in their local area and learn more about where local food and fibre comes from.

"With agriculture being rolled out across the NSW Curriculum, we aim to provide teachers and students with an opportunity to learn about Australia's food and fibre production in a hands-on, interactive environment with the farmer."

NSW Farmers President James Jackson.
Kids to Farms: Grace Springs Farm, Kulnura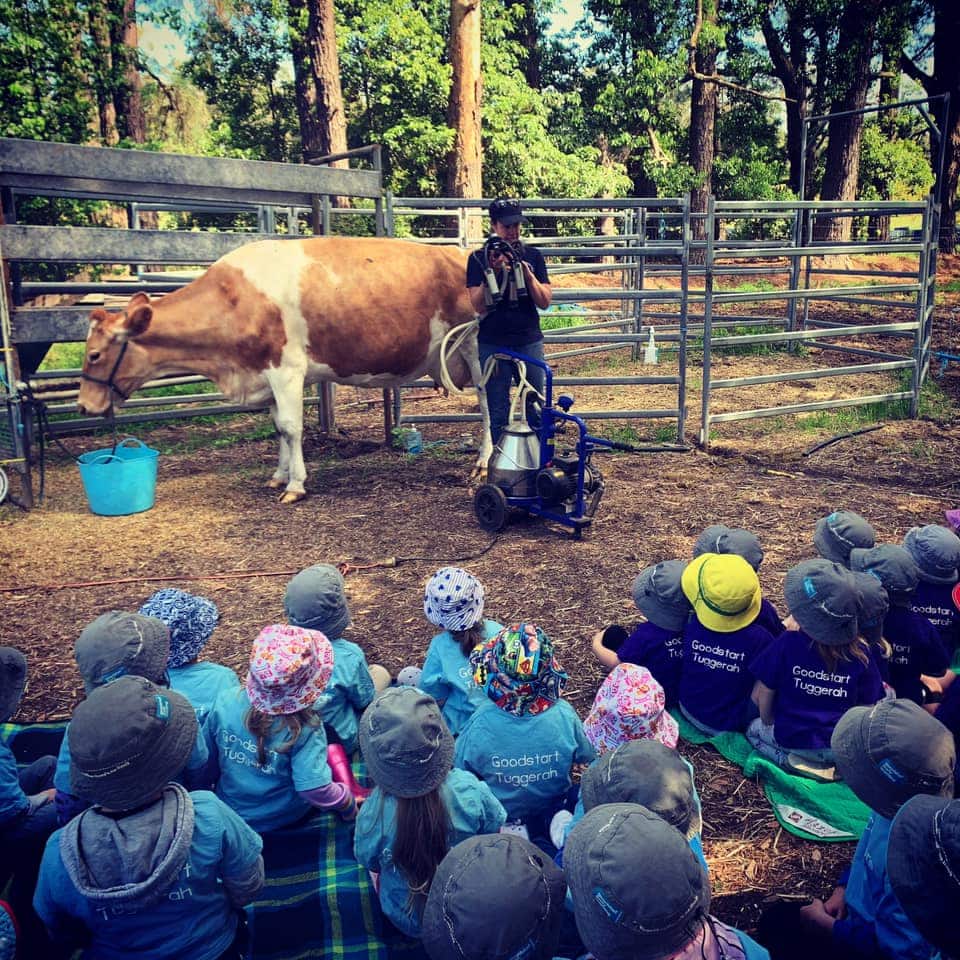 Mrs Mall's involvement with the program came through her existing involvement with the NSW Farmers' project, Visit My Farm.
She and her family have been running tours, both public and private, at their 26-acre farm, Grace Springs, at Kulnura since the drought really began to bite a few years ago.
"We are a very small farm so we thought running tours would be a great way to add some extra income. We only carry as many stock as we have pasture to keep, so when the drought really started to bite the tours became a great way to get an alternate income," Mrs Mall said.
"We have tried many different types of tours but have settled on morning tours that are open to the public and afternoon tours that are for private groups and we have been doing school excursions and we are hoping to do more of them this year so, we are very happy to be involved in the Kids to Farms initiative."
Mrs Mall lost her husband unexpectedly at the end last year and now her 19 -year-old son has come onboard to help run the farm. The farm regularly receives visits from school groups from pre-school through to high school.
She said the increase has come through changes to the school curriculum which has put more focus on agriculture.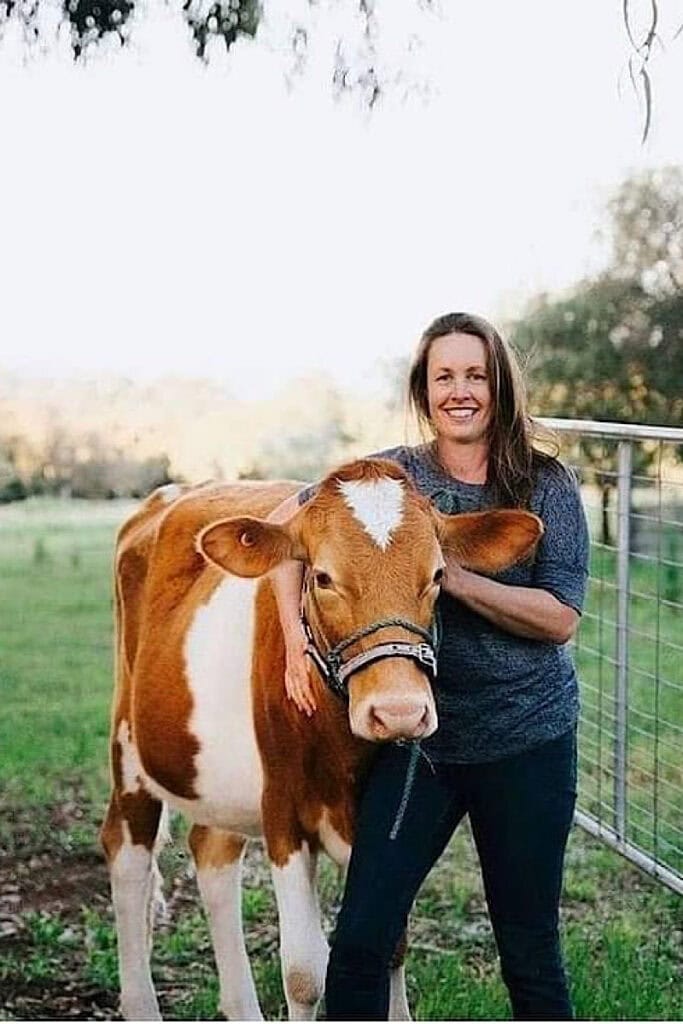 "The NSW Curriculum has changed, and it is now very much more agriculture focused, and not just in food technology but also in stage 1 and stage 2," she said.
"They do a lot more now about Living World and science and geography. There is so much now that farms can tick off boxes for teachers now when they come out on a tour and not just for Year 7 and 8 mandatory food tech and agriculture."
Getting the most out of a small farm
Mrs Mall runs a chemical-free mixed farming operation with dairy cows, chickens, ducks, pigs and a permaculture-style market garden.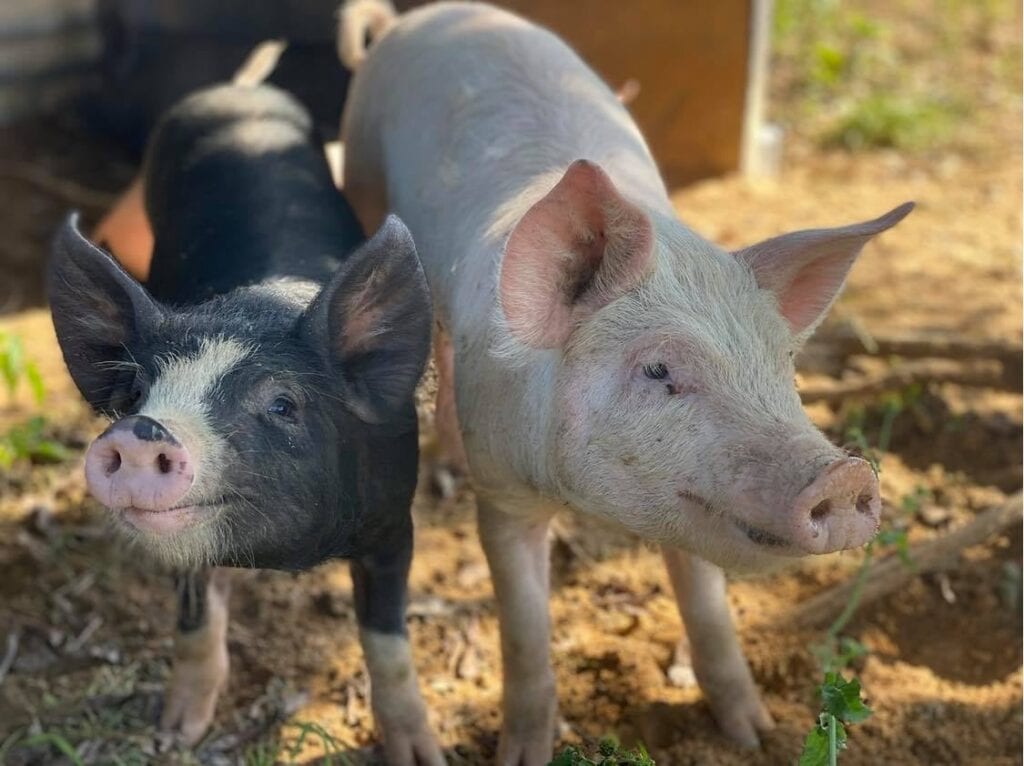 "We run production side so we sell to our customers and then we also have the agri-tourism and they complement each other, so if one drops off the other picks up. It gives us a bit of diversity," she said.
"For most farmers this would be their house block, but I am running an entire business and getting an entire income from it. It is about making small farms work and making coastal farms work.
"These small farms are all turning into Sydney weekenders and all this great fertile land is not being used so we want to show what is possible to produce on a small farm."
Mrs Mall also hosts a group of students from the local Lakes College, which is run by the Youth of the Streets charity, each Tuesday.
"They come to us every week and we do farm-based learning with them. There are just so many opportunities to teach on the farm, out in nature. They absolutely love it and there are so many teachable opportunities on a farm. I just love having them here," she said.
What's involved in being a Kids to Farms host
Farmers interested in being involved would need to be willing to offer site visits to their property, where students can learn about the day-to-day activities that take place, as well as their overall operation.
Depending on the farm or farmer, students may:
Pat and/or feed animals
Collect produce such as fruit, vegetables, eggs
Taste products such as cheese/honey/fruit produced on farm
Watch a demonstration for example, sheep shearing, milking, cheese making
Speak to the farmer about various topics that are relevant to what they are learning in the classroom
Other parts of the program will involve developing a group of agriculture ambassadors, who will engage with students that may not be able to visit farms.
This includes:
Incursions – ambassadors visit students and give presentations, talks, demonstrations, bring products/animals to show students
Virtual tours/interviews/Q&A sessions
"Pen pal" situations