More than 150 AgQuip visitors took advantage of free hydrogen and solar-powered haircuts from the new NSW Department of Primary Industries (NSW DPI) H2Cuts demonstration trailer.
The trailer is a renewably powered mobile barber shop, aptly themed as a shearing shed, that aims to initiate conversations with the agriculture sector on pathways to reduce energy costs and move towards low or zero emissions energy sources.
NSW DPI Research Officer for Energy Efficiency Solutions, Michael Cashen, said a partnership with Sustainable Salons allows free haircuts powered by hydrogen at field days and other events.
"AgQuip was a real success for us and a great collaboration between NSW Farmers and the DPI," Michael said.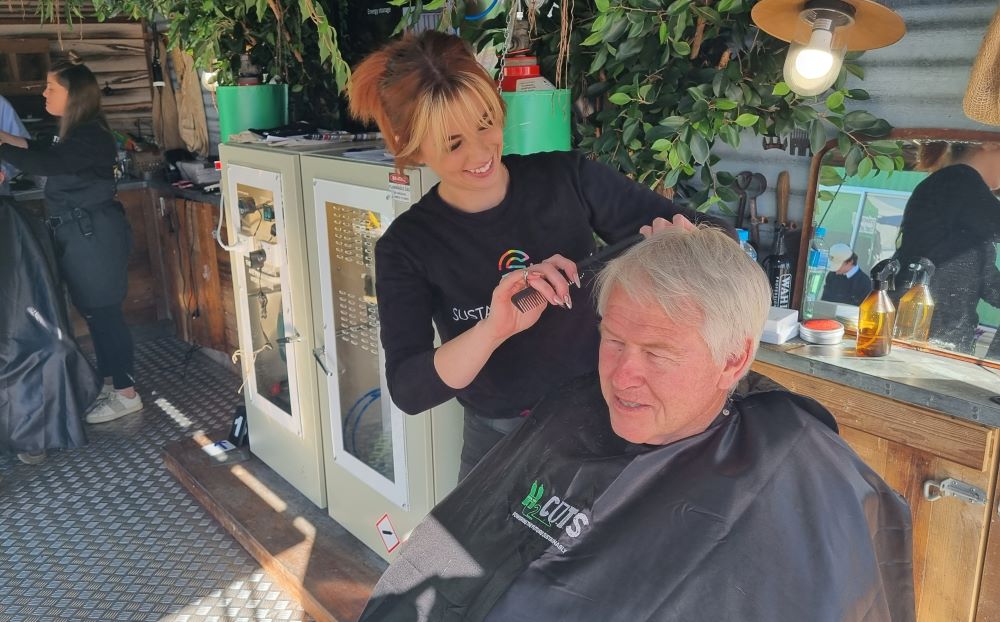 "Record cuts were achieved on Wednesday at AgQuip with the tally book confirming 26 by Immi and 29 by Ash."
Michael said hairdressers Immi and Ash were sought from Soul Hair Studio in Gunnedah, a member of Sustainable Salons – a growing social enterprise that helps salon and recycle waste and invest in local communities.
"Hairdressers are such an important part of the community and local salons are great venues for conversations. We are using that to inspire conversations with farmers about on farm renewable energy options."

NSW DPI Research Officer for Energy Efficiency Solutions Michael Cashen
The H2Cuts trailer has 'sheared' more than 640 customers since launching in February this year. It will be heading to the Henty (20-22 September), Murrumbateman (15-16 October) and Orange National Field Days (20-22 October).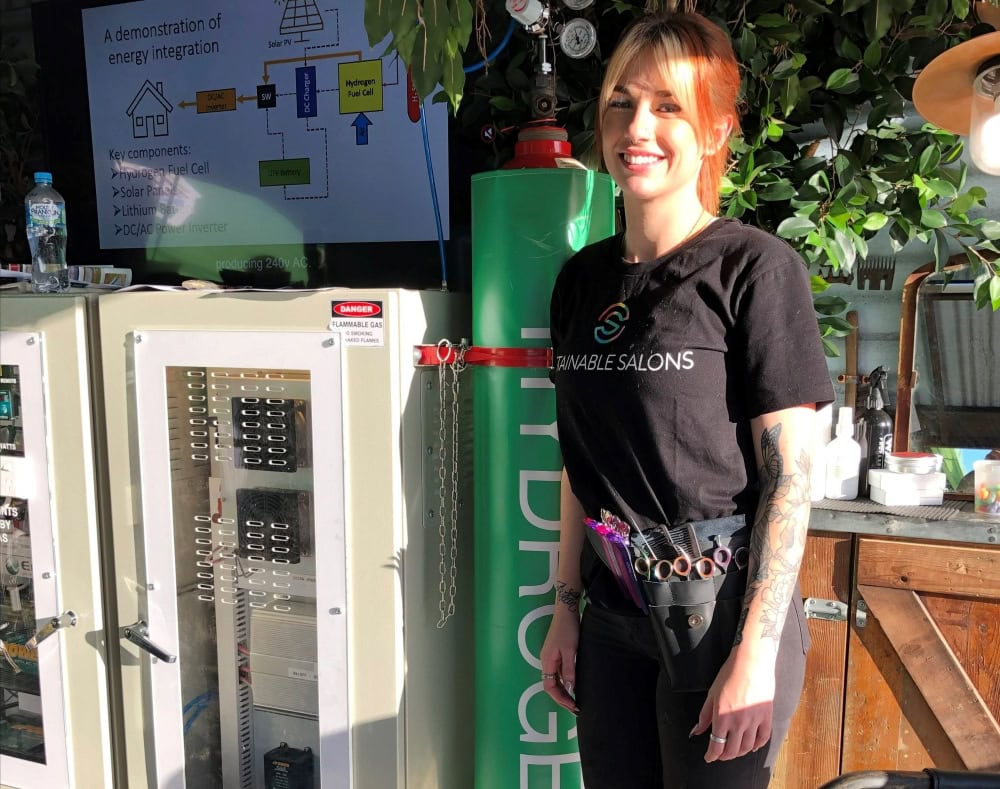 How does a hydrogen haircut work?
The key energy technology components being demonstrated in the H2Cuts trailer are a 2,000 watt hydrogen fuel cell, 800 watts of solar panels, a 100Ah 24v lithium ion battery and a DC/AC power inverter.
Pure hydrogen gas is supplied by gas cylinder, reacting with oxygen from the air inside the fuel cell to create power. Variable output voltage from the hydrogen fuel cell is filtered to 26.8v DC.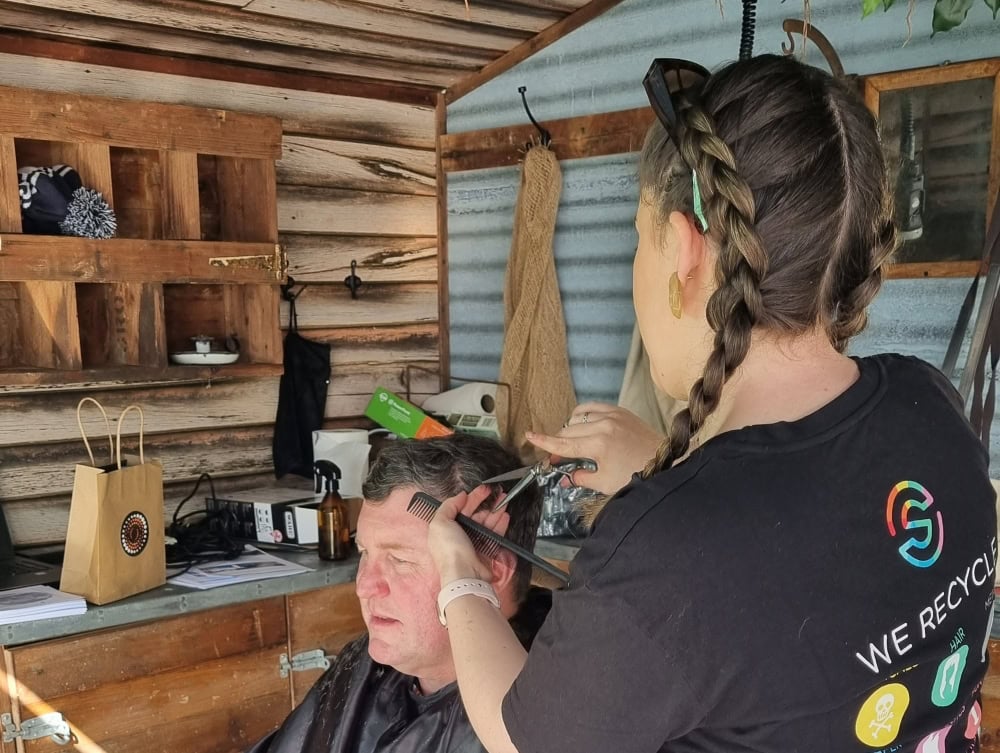 DC power is supplied to a DC/AC inverter and 240v AC power is supplied to the power outlets, providing a maximum load of 2,000 watts. In light load conditions excess power is used to charge the battery.
The H2Cuts trailer is an initiative of the Energy Efficiency Solutions project of the NSW Primary Industries Climate Change Research Strategy, funded by the NSW Climate Change Fund.
If you would like to read more in renewable energy on larger scale, you might like to read our story on Renewable Energy Zones.