In March, as the coronavirus pandemic tore through the global economy like a wrecking ball, NFF President Fiona Simson attended an emergency phone meeting of Federal, State and Territory agriculture ministers to discuss the nation's food security, and fruit picking was a major topic for discussion.
During the meeting, Simson highlighted several "pressure points" that could disrupt Australia's food supply chain, such as access to imported farming inputs and state border closures.
But the most immediate concern was losing the foreign workers that farmers need to pick fruits and vegetables amid the exodus of tourists and migrant workers, and the ban on new foreigners entering Australia. "The horticulture sector relies on foreign workers to pick and pack the fresh fruit and vegetables Australians depend on every day," Simson explained.
Adds Guy Gaeta, NSW Farmers Horticulture Committee chair and a cherry farmer in Orange, "We rely heavily on backpackers to pick our fruit in November. At the moment there are still quite a few backpackers around but with no more coming in, we don't know what we're going to do."
Who will do our fruit picking?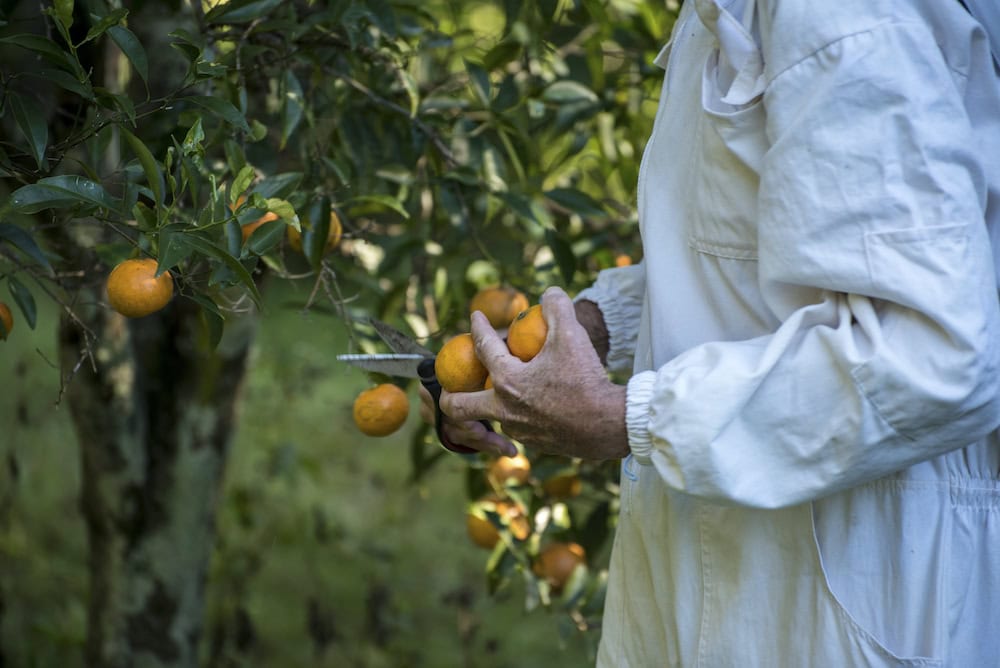 With more than one million Australians out of work and claiming social security, Minister for Agriculture, Drought and Emergency Management David Littleproud urged the newly unemployed to work in farming, and fruit picking in particular.
Jo-Anne Fahey of the Darkes Group, a fifth-generation apple orchard and cider brewery 20km north of Wollongong, says the idea is a fantasy built from images from the Great Depression, when men roamed around the countryside looking for farm work.
"As soon as the crisis started we started getting phone calls from people who have never been on farms pleading for work: a CEO in the tourism industry, a café owner who said they have eight hardworking staff, a scuba-diving instructor," she says. "Despite their good intentions at the start, many of them don't understand the work ethic required for farming. A few we can break in but that takes time and money and none of these people who lost their jobs want to become farmers. So many of them want to make money now to pay the bills and then go back to their old lives."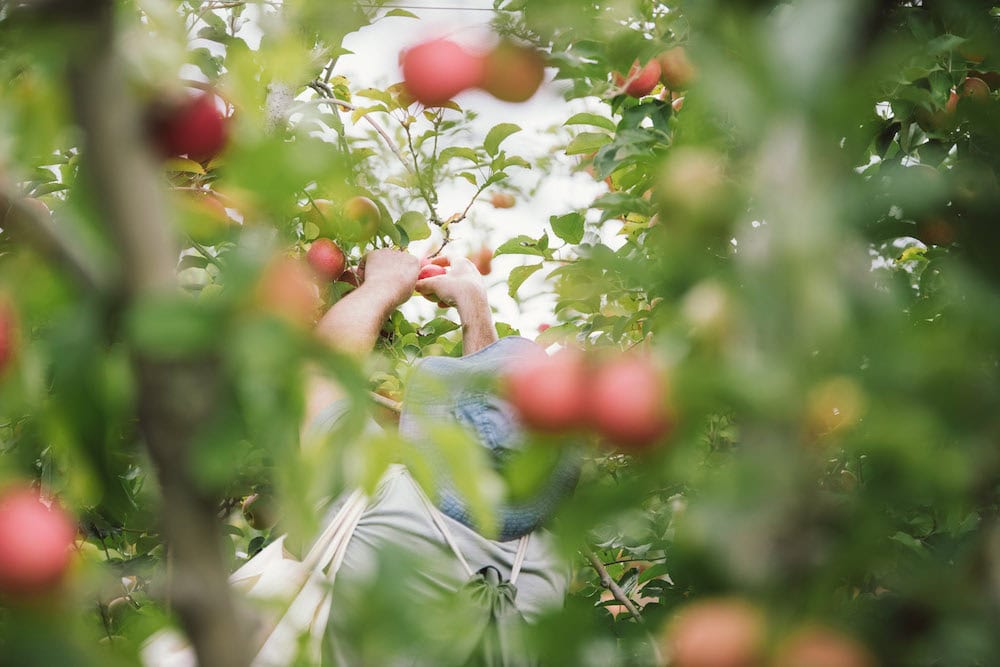 The failed $27.5 million Seasonal Work Incentives Trial, which allowed people on Newstart to earn up to $5000 a year from farm work without it affecting their payments, substantiates some of Fahey's claims. When the two-year trial wrapped up in 2019, only 333 out of 7600 places had been filled. "It just demonstrates the fact there's a whole lot of jobs in our economy that are very difficult to find Australians to do," Ausveg CEO James Whiteside told the ABC at the time.
Finding solutions for the industry
The solution, fruit farmers and the Nationals have long said, is a dedicated agricultural work visa. "If we already had an agricultural visa, then the foreigners who are already here could stay with us for longer and we wouldn't have to retrain all the time," Fahey says, referring to the 140,000 backpackers and 7000 Pacific Island workers on temporary visas who did not or could not leave Australia when it was still an option in March.
Brett Price, director at recruitment firm Agricultural Appointments, agrees: "It would be a very good move for the nation. Also keep in mind that those backpackers, they can't apply for social security and will be desperate. They aspire for this kind of work anyway. They have the right mindset."
In his response, Minister Littleproud said he was working with the Department of Home Affairs to adjust the visa status of backpackers and seasonal workers.
"Maintaining food production, access to workers, agricultural supply lines, transportation and logistics is absolutely critical and will not be affected by any of the measures aimed at curbing the virus's spread," the minister explained. "We are confident that with some minor tweaking of visas and visa conditions that we'll be able to provide that continuity of supply – and that will be from the farm gate right through to the supermarket."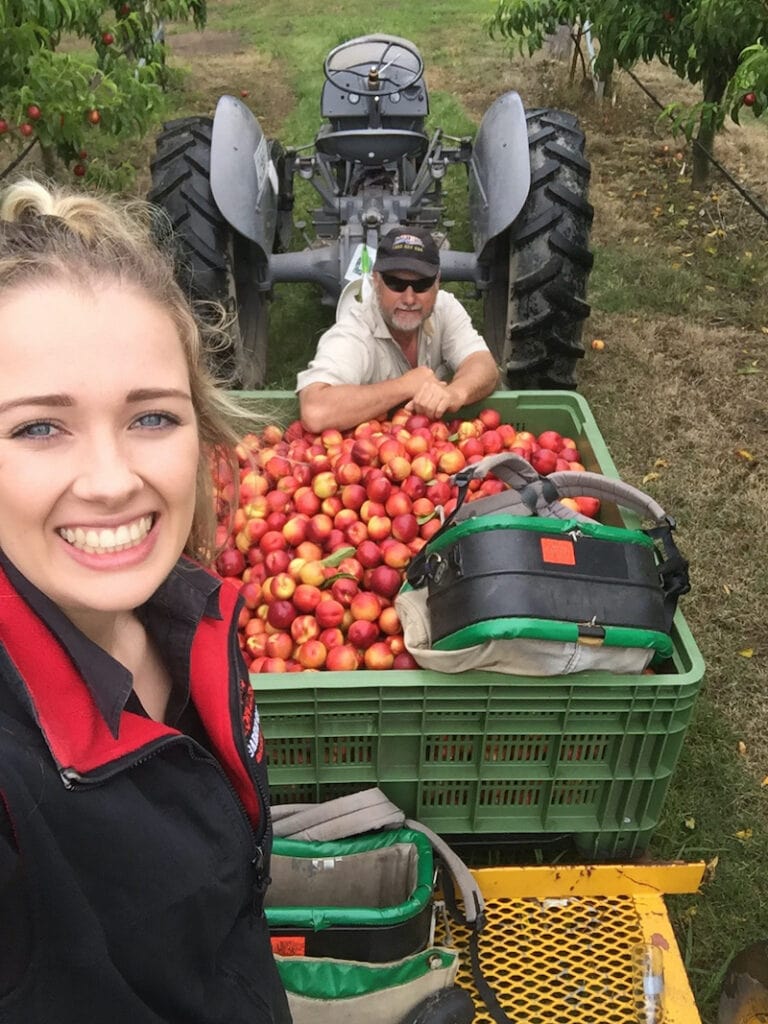 But it's about more than getting fruit off trees or keeping supermarket shelves stocked, says apple grower Fahey; it's about safeguarding the welfare of visitors who, like so many of us, are down on their luck. "They are nice young people who came here with good intentions," she says. "I would like to think that if my child was in their country in similar situations, I would want someone to help them."