By combining environmental sustainability with commercial sensibility, start-up Good and Fugly is reducing the amount of food we waste in Australia while also delivering natural produce straight to customers' doors. The company's founder, Richard Tourino, is passionate about making a difference, driving this move towards cleaner living and helping to connect farmers to their local communities one box at a time.
Facing the issue of food waste
In Australia, we throw away 3.1 million tonnes of food a year. In fact, 25 per cent of our national produce doesn't even leave the farm. This wasted food ends up in landfill, left to decompose rather than arriving on supermarket shelves and being sold at cheaper prices, or helping to feed those in need.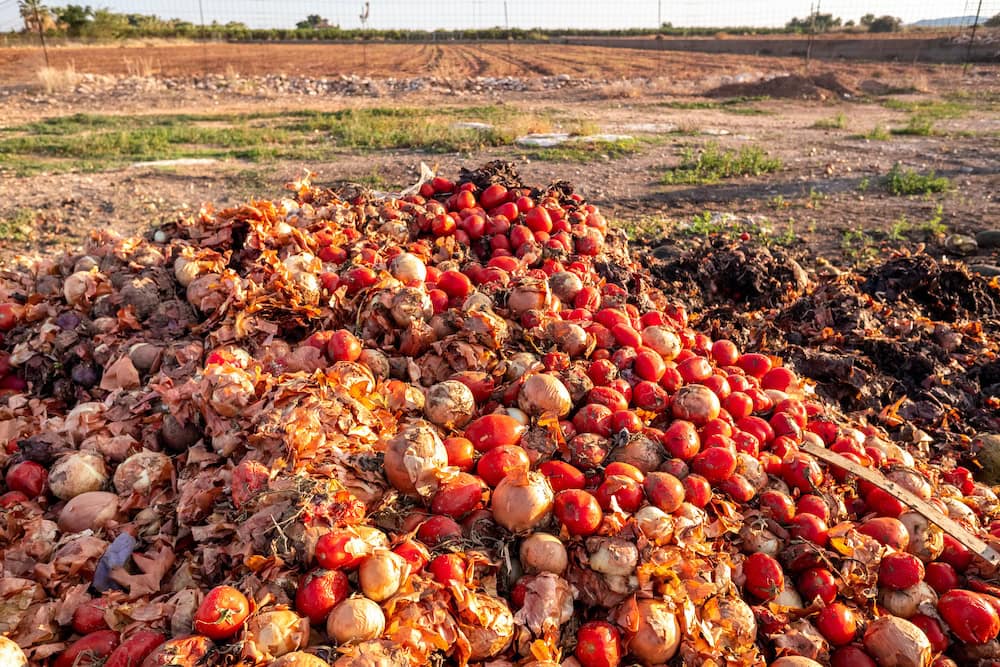 While this is a major issue, it's not just food that's being wasted in the process. As we know, agricultural production requires resources such as land, water and labour, so the more food that's thrown out, the bigger the impact is on Australian farms. Over-production leads to reduced land quality, degradation of soil and disruption to biodiversity. When farmers throw out their produce, they're letting go of valuable time and money, which could be spent growing other resources.
Wasted food also has a bigger impact on the environment than the production of consumed food, as it releases methane into the air through the process of decomposition. The more food we waste, the more toxins we release. In total, food waste accounts for approximately 3 per cent of Australia's annual greenhouse gas emissions.
If that wasn't enough, food waste costs our economy around $36.6 billion each year. That's money that could be better spent in a variety of sectors if people were smarter about their food consumption choices.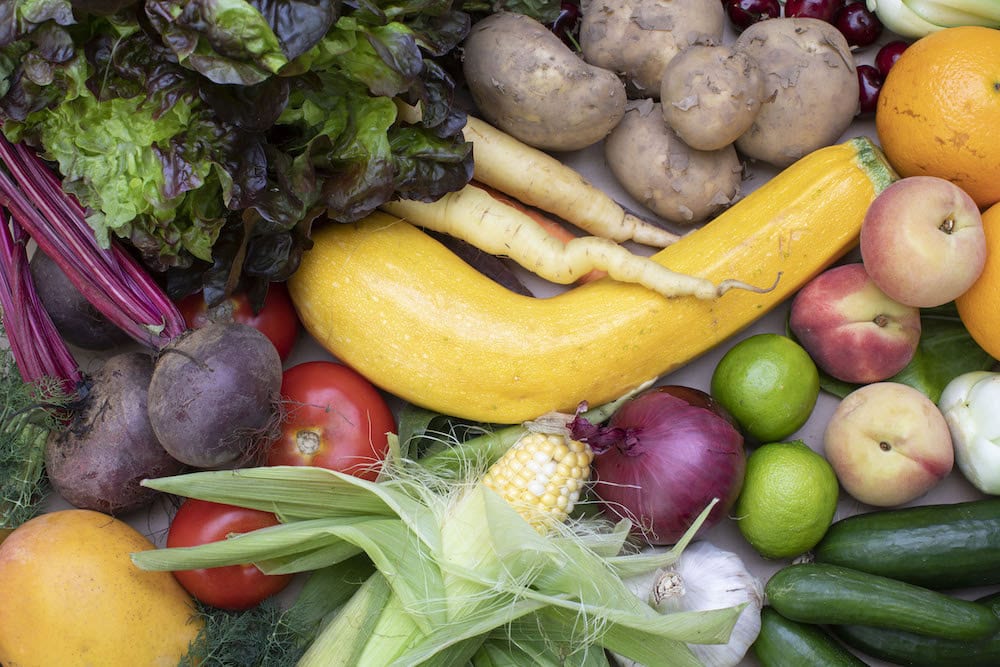 Growing the project
Good and Fugly is trying to bring food waste to an end. By delivering boxes of rejected fruit and veg directly to customer's doorsteps each week, straight from the farmers who grew them, they're aiming to limit the amount of waste across the nation and better educate customers in the process.
These 'fuglies' may have been refused by the major supermarkets simply for being too big, too small, not perfectly shaped, or having minor cosmetic issues such as scratches on the skin. Instead of farmers having to dispose of this fresh produce, Good and Fugly takes it off their hands, creating their weekly boxes and giving all excess produce to food rescue service OzHarvest, which ensures it's put to good use feeding the homeless and the under-privileged.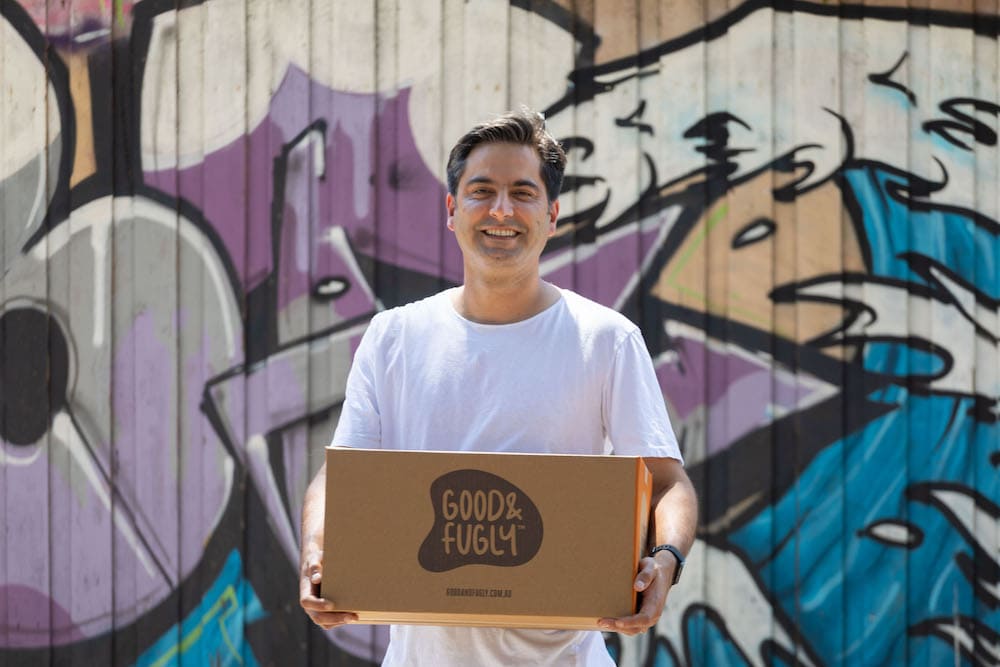 Changing the conversation
Richard's experience in helping to build a car sharing company into a national brand gave him great insight into developing strong customer relationships, which he has carried over into Good and Fugly. His aim is to "change the conversation so that there is no longer a price disparity between fugly and 'perfect' fruit and veg."
It's a big challenge, but one that his team is well on the way to achieving.
Richard says he has been blown away by the support from local communities and customers.
"Our customers love the concept, they love fuglies, and they want to support our farmers. We can change the way in which people see and appreciate food."

Good and Fugly founder, Richard Tourino.
In July this year, the company launched a crowdfunding campaign to help raise money for a national rollout. So far, Good and Fugly only operates in NSW, but with over 500 investors over the course of a few months, the future is filled with possibilities.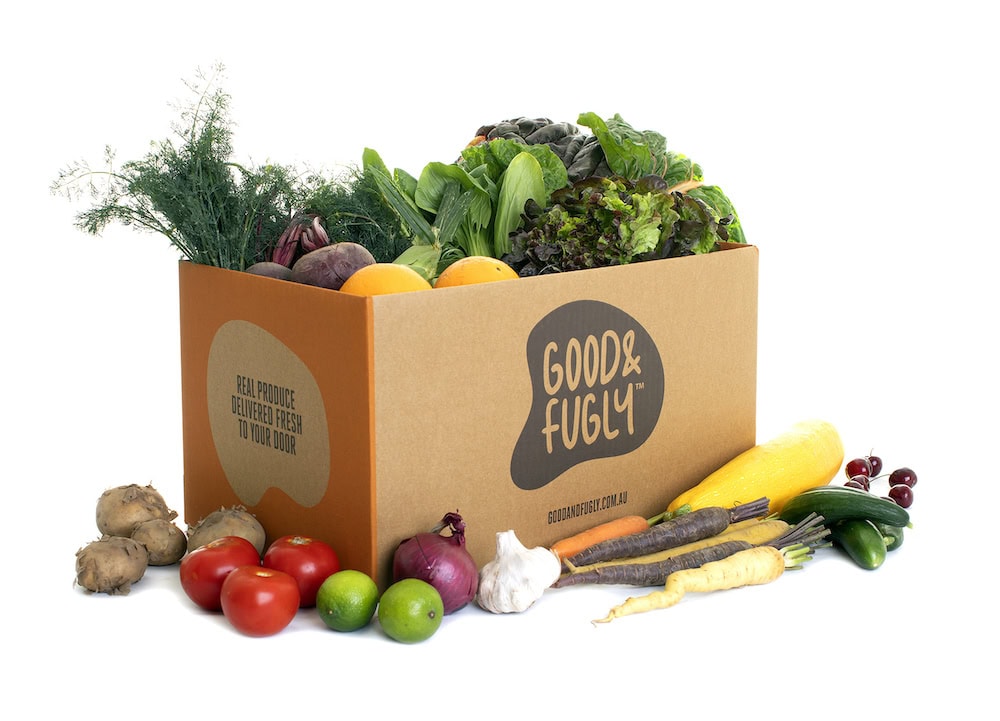 Good and Fugly is also partnering with brands such as Cornersmith and Tumbleweed, helping to spread their message across all areas of food, including cooking. Their Chief Nutrition Officer, Callie Ford, is assisting in this mission to emphasise the connection between food production and delicious meals.
Keen to get involved?
Over the past two years, Good and Fugly has delivered more than 200,000 kilos of fruit and vegetables, and they already have more than 2,000 regular subscribers.
For farmers looking to contribute, Richard has launched the Farmers Hotline. They can call Good and Fugly on 1300-FUGLY, and they will arrange to take their cosmetically rejected produce at a fair price and deliver it directly to customers.
The hotline is an attempt to combat a system that favours supermarket supply chains, and gives local growers the opportunity to share their produce with the community, while reducing the amount of food that goes to landfill.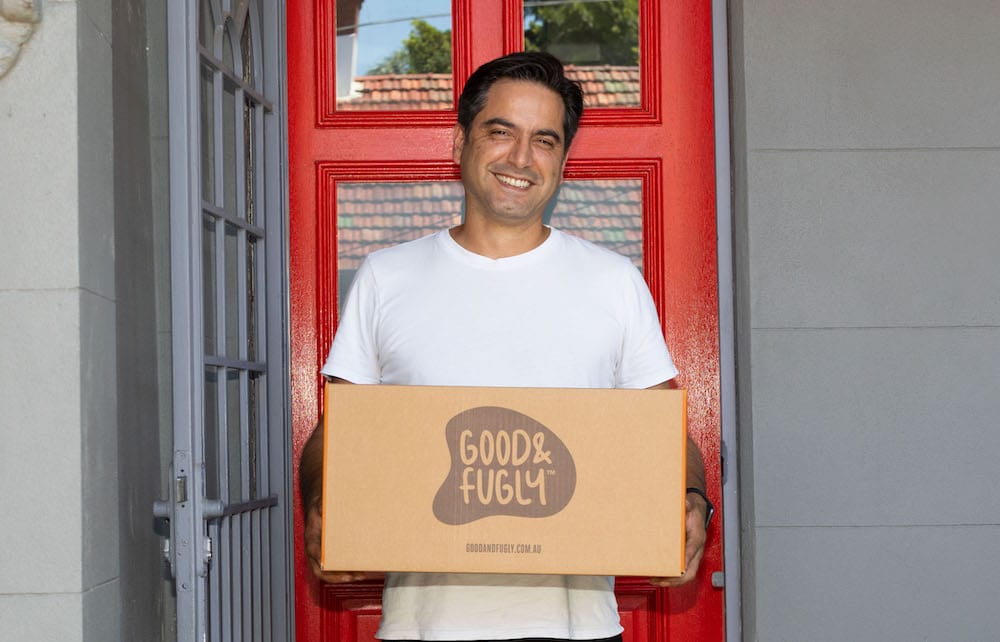 The team works closely with farmers across Australia to better understand their needs and how they can be supported.
For those wanting to assist Good and Fugly from home, you can sign up to receive a fruit and veggie box, or either a veggie-only or fruit-only box.
Richard and the team are thrilled at the contributions of people across the country, because the goal has always been to "show customers the connection between their food and farmers, water use, landfill effects, and their own health and wellbeing".
If you enjoyed this feature on food waste, you might want to read our story on soil health.