A new list of farmer, livestock and fresh produce champions have been added to the Royal Easter Show's long-standing history of promoting and exhibiting the agricultural sector.
Farming champions celebrated at this year's show include Cooma Show's 2023 Young Woman of the Year, Florance McGufficke, who was announced as winner of the state title.
Florance is the daughter of Alan and Michelle McGufficke from Greendale Merino Stud and works as a Stud Stock Sales support officer for Elders NSW. Moree's entrant, Jessica Towns, was runner-up in the competition.
NSW Farmers member Geoff Bush received a Champion of the Royal Agricultural Society of NSW award for representing the cattle sector and supporting judging competitions. Geoff has been an active member of both Gunning and Cootamundra Shows and is a life member of AgShows NSW, and continues to support the Young Judges and Paraders Competitions.
Here are some more champions from the 2023 Sydney Royal Easter Show.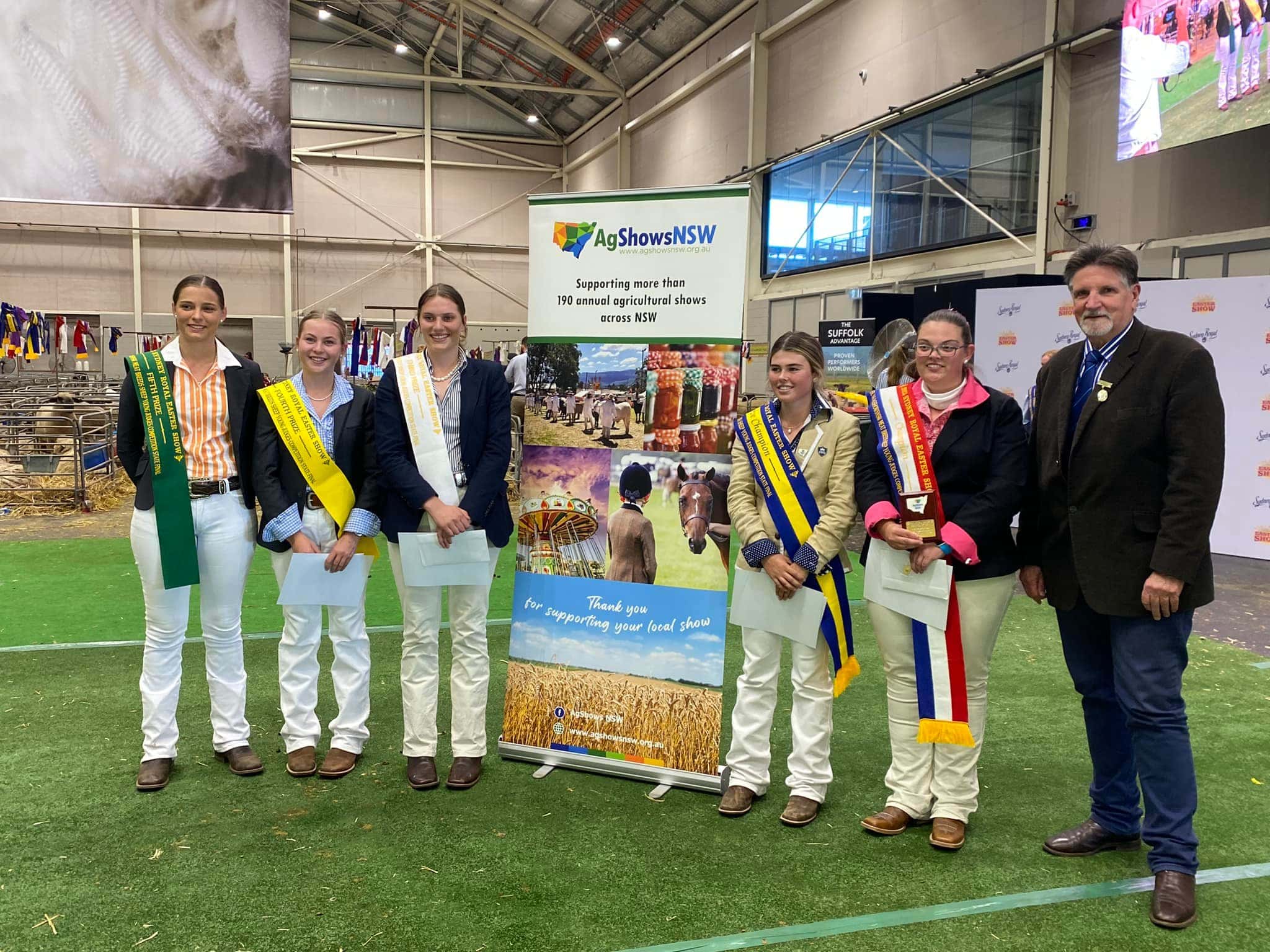 The Easter Show State Meat Breeds Sheep Young Judges- Champion- Michelle Fairall, Reserve – Lily Moore, 3rd – Abi Van Eyk, 4th- Paige Hatton, 5th – Megan Baker. Image: AgShows NSW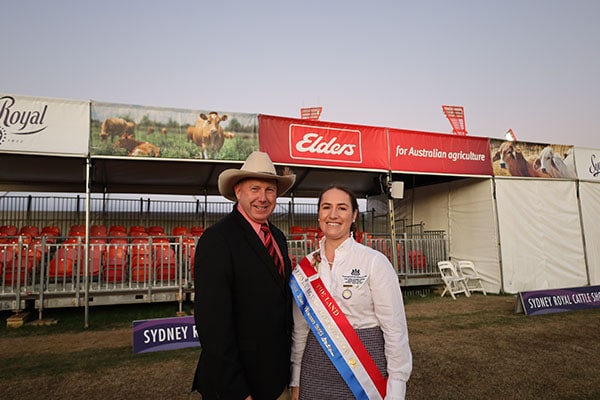 Florance McGufficke (R), winner of the NSW Young Show Woman of the Year, alongside Paul Jameson, Elders NSW Stud Stock Manager. Image: Elders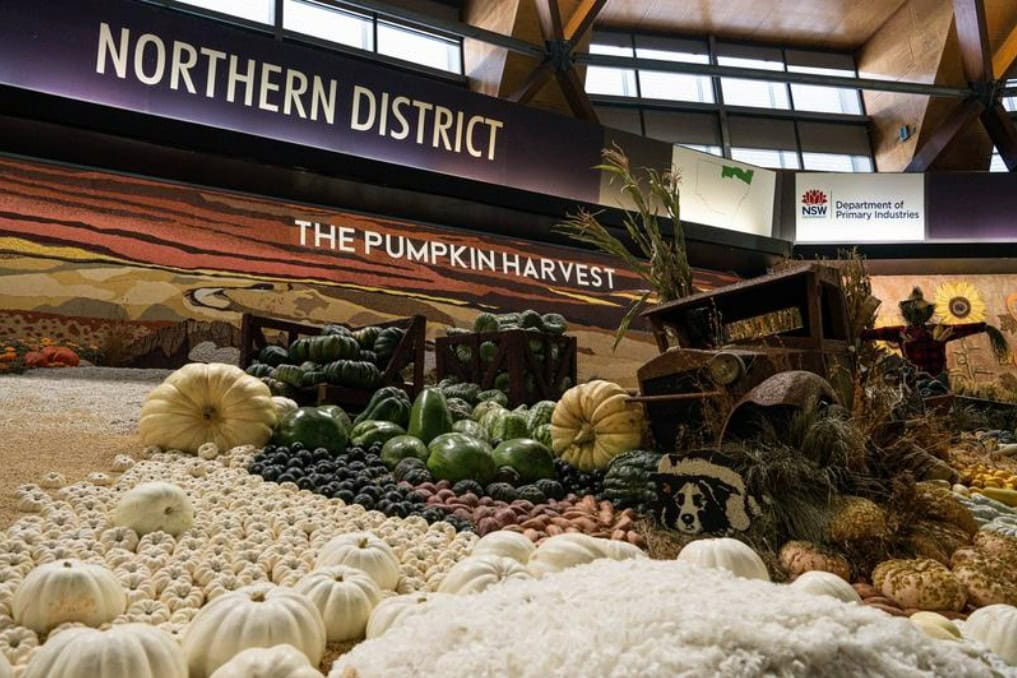 The Northern District won the District Exhibit Competition, with their pumpkin patch inspired design. The best display award went to Southern District.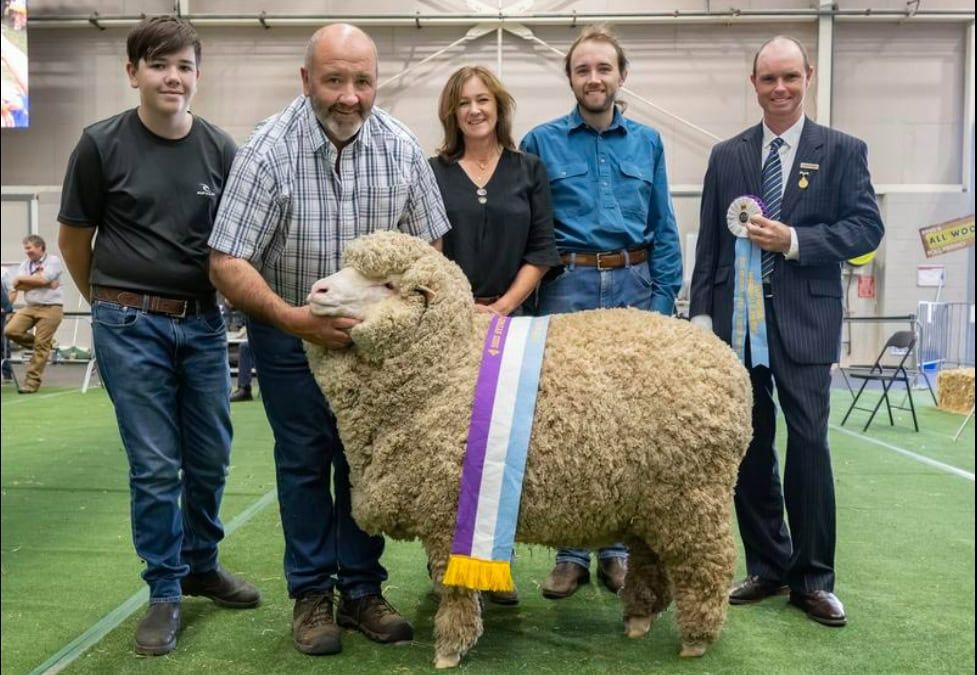 The Supreme Merino ewe – Bred by Pete and Jayne Lette, Conrayn, Berridale. Image: Monde Photography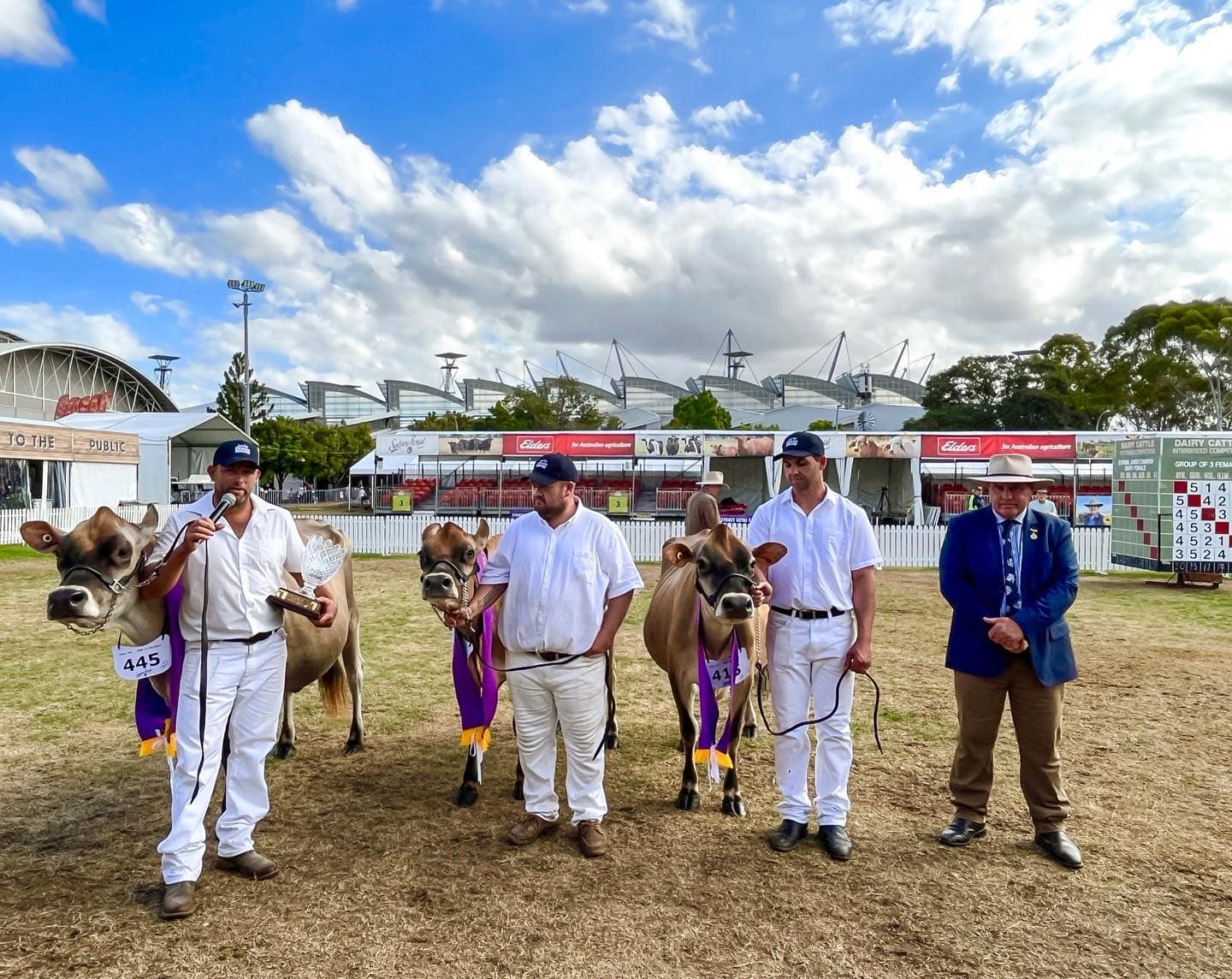 The Wilson Family, Shirlinn Jerseys, from Tamworth presented the Dairy Farmers Perpetual Trophy for the Pen of Three Females, any age, donated by Dairy Farmers. The Wilson Family have been presented this award 8 times in the last 11 years. Image: RAS of NSW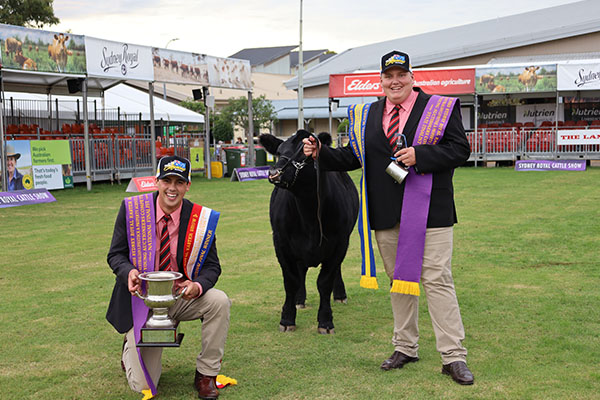 Elders Gundagai's Harry Waters, who took out the National Championship of the ALPA Young Auctioneering competition, and Justin Oakenfull, runner up in the NSW competition.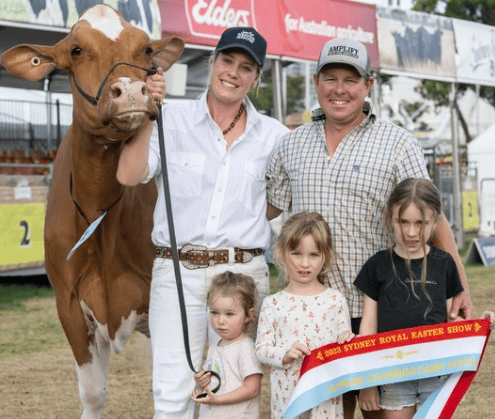 The Dairy Farmers Supreme Champion Perpetual Trophy for the Supreme Champion Dairy Female, was awarded to Bluechip EV Shesaawesome Apple. Image: Monde Photography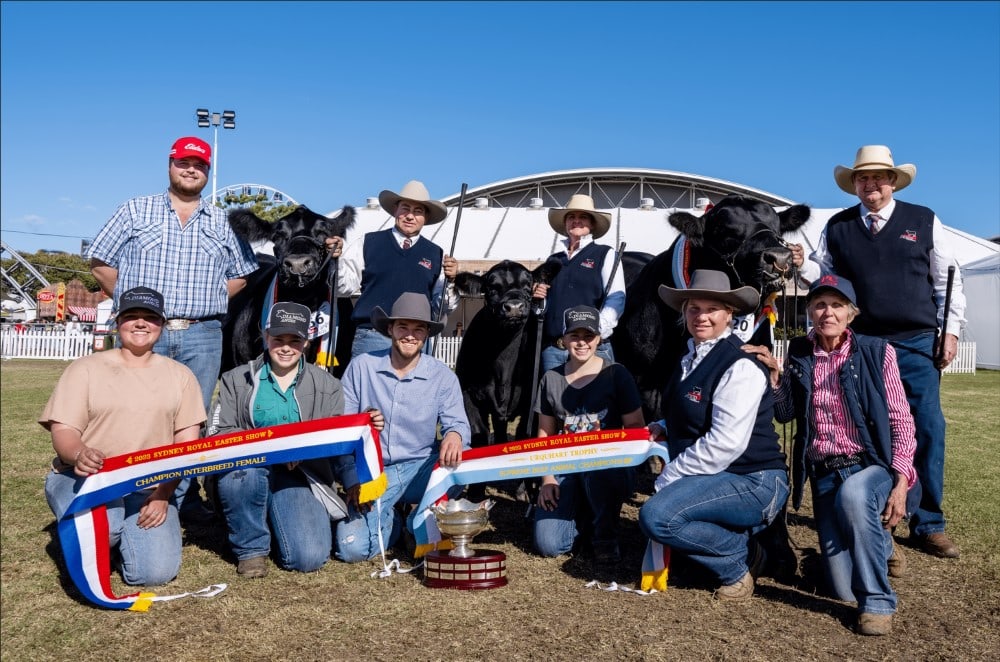 NSW Farmers Members the Fuller Family from Pine Creek Angus Stud at Cowra won Sydney Royal Urquhart taward for Champion Interbreed Female and the Hordern Trophy for the Supreme Beef Breed with an impressive Angus bull, cow and calf team. Image: Monde Photography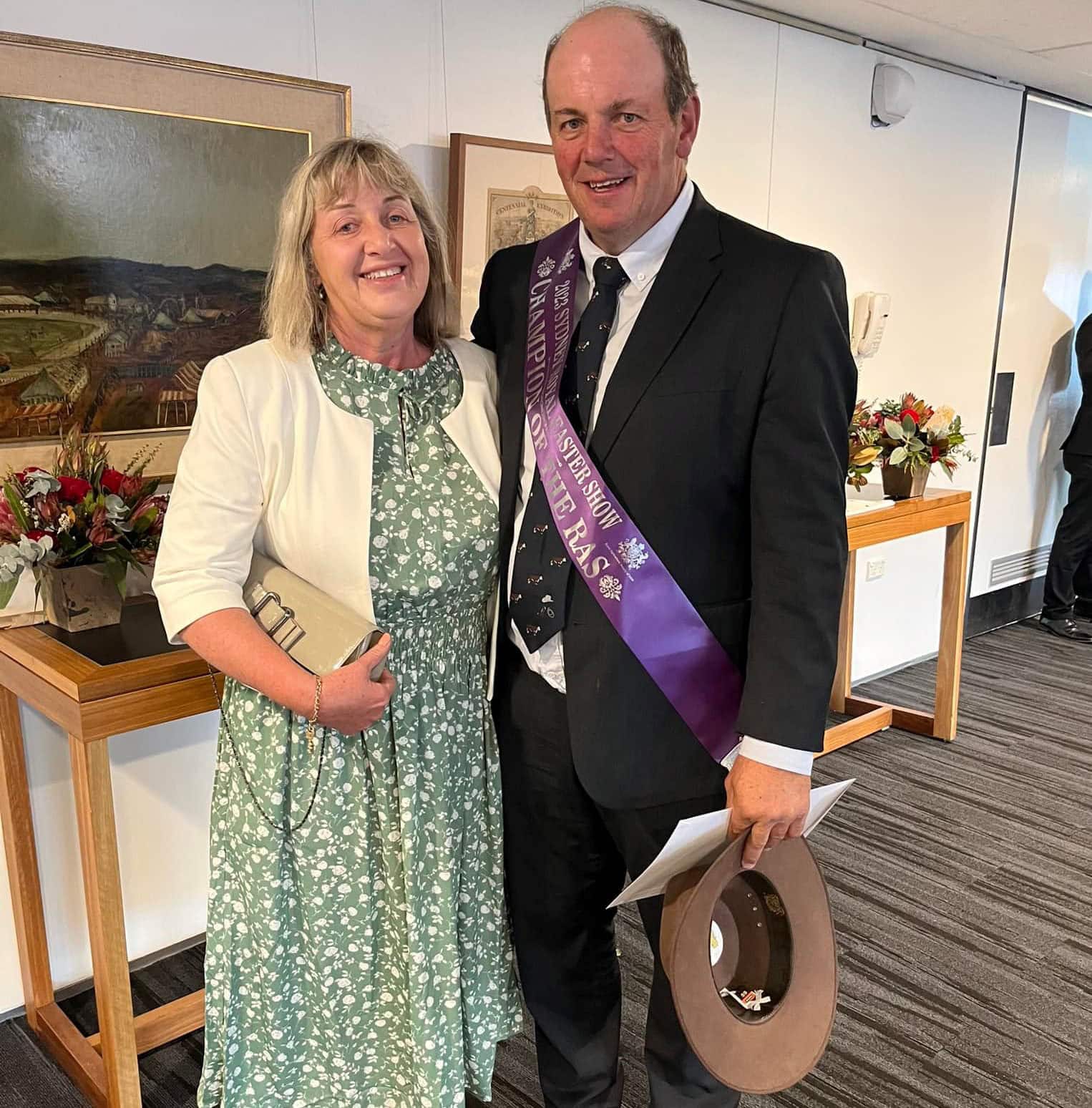 NSW Farmers member and AgShows NSW Life Member Geoff Bush, pictured with wife Heather, received a Champion of the Royal Agricultural Society of NSW award for representing the cattle sector.
Families enjoying at dose of Riverina Fresh milk. Read more about this historic dairy business here.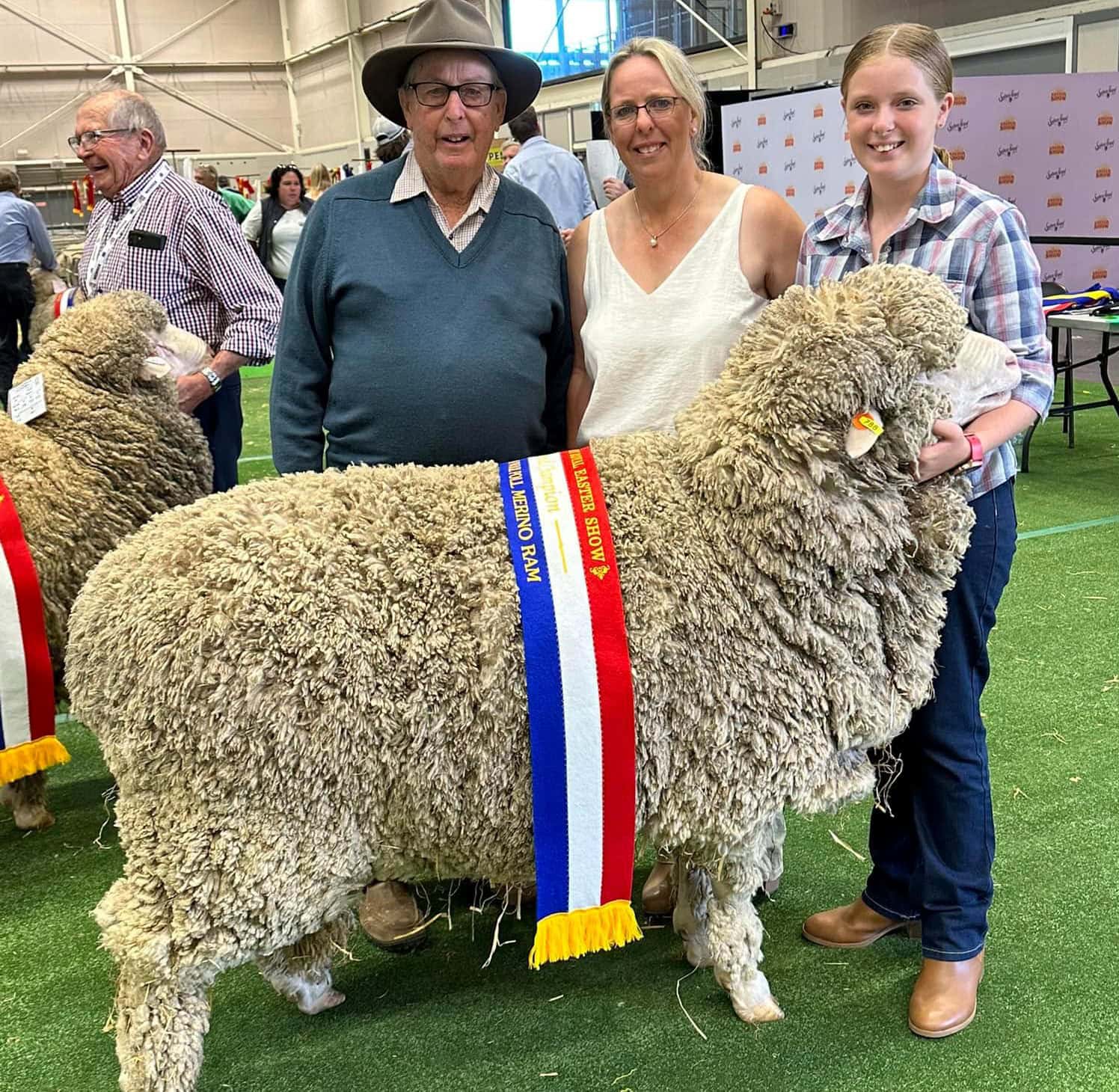 Yvette McKenzie and her father Eric, Grasmere stud, Bethungra, took out Grand Champion Medium Wool Poll Ram.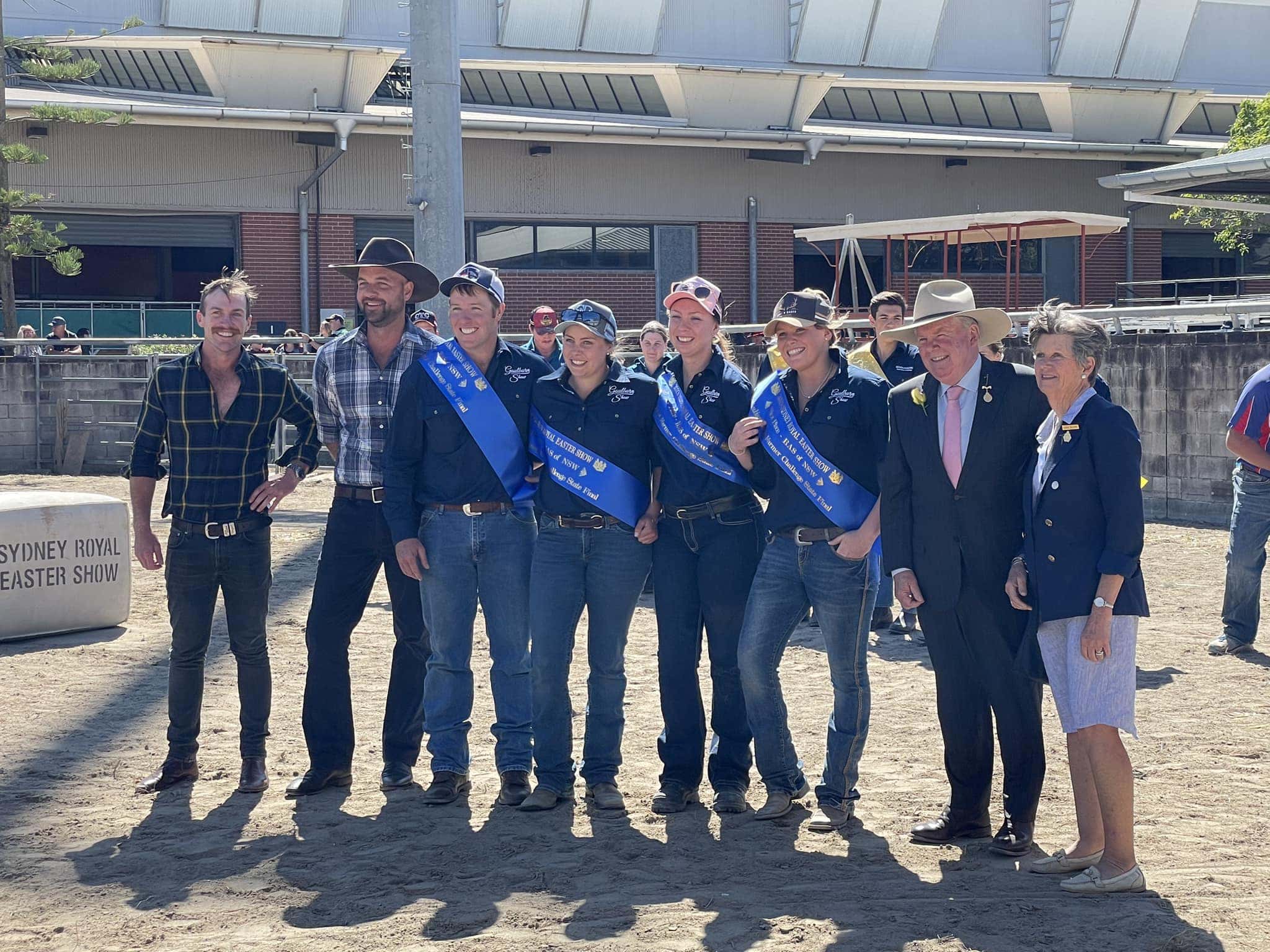 The Goulburn Show Society's Young Farmer team won first place in the Young Farmers Challenge State Finals at the Royal Easter show. The teams were presented their ribbons by President of the RAS Michael Millner and his wife Jenny Millner, and Farmer Wants a Wife contestants Farmer David and Farmer Brad.