NSW Farmers chief executive Pete Arkle has thanked the government for its $25,000 grants for small farmers in the state's flood-affected north.
Primary producers were already eligible for $75,000 grants, but some smaller farmers were not, due to earning more than 50 per cent of income off-farm.
Mr Arkle said smaller farmers did not qualify for grants despite having to deal with the widespread loss of stock and farm infrastructure.
The latest round of joint flood assistance funding includes Rural Landholders grants of up to $25,000 for small farmers who are not eligible under existing support mechanisms.
"We thank the government for listening to us and engaging with us on how to support farmers during this tough time," Mr Arkle said.
"There are still many hundreds of kilometres of fencing to fix, dams to dredge and water sources to decontaminate, but this boost will help meet some of those immediate expenses."
"This is a significant advocacy effort from NSW Farmers as it is the first time ever that a farmer who earns less than 50 per cent of their income from the farm is eligible to apply for flood recovery grants."

NSW Farmers chief executive Pete Arkle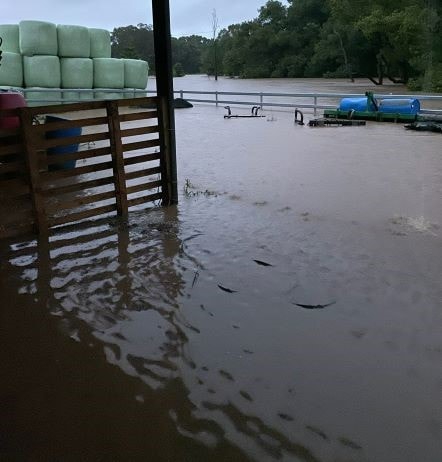 The grant includes funding the removal of debris and deceased livestock, maintenance of livestock health, and repairing or replacing fencing, with a total of $35 million available.
To be eligible, farmers will need to have holdings of at least 10ha or an aquaculture permit and receive at least $20,000 in income from primary production per annum. Grant applications will open soon on the Rural Assistance Authority website.
"We are also very thankful for the role of the Defence Force in the clean-up, as there is just so much work still left to do," Mr Arkle said.
NSW Farmers has been actively lobbying the state and federal governments for support for flood-affected communities since the disaster began and has been working constructively with agencies to ensure farmers and communities get the help and financial support they need.
The fourth phase of support for jointly 50/50 state and federal funded programs also includes $100 million for a Small and Medium-sized Businesses Package in the seven highly impacted local government areas (LGAs) of Lismore, Ballina, Byron, Kyogle, the Richmond Valley, Clarence Valley and Tweed.
It also includes $150 million for the primary industry sector targeted at assisting primary producers to protect supply chains, and boost recovery and rebuilding efforts.
People in NSW requiring disaster recovery support are urged to contact Service NSW on 13 77 88 or nsw.gov.au/floods.
Farmers in the Griffith region have also welcomed the extension of Small Business and Primary Producer recovery grants for the Griffith LGA and others impacted by significant storm events that occurred from October 2021 to March 2022.
NSW Farmers, Riverina Citrus and the Wine Grape Marketing Board joined forces at a local level to ensure that growers were supported after a series of devastating storm events.
The $50,000 Recovery Grant Program has been extended to Albury, Bland, Goulburn Mulwaree, Greater Hume, Griffith, Hilltops, Narrandera and Temora.
Flood displaced cattle reunite with farmers
Almost 2,000 cattle have been reunited with their owners by a stock team formed by the NSW Government to help North Coast communities recover from the flood disaster.
Acting Premier Paul Toole said the team, comprising of local stock and station agents, landholders, NSW Department of Primary Industries, Local Land Services and the NSW Police Rural Crime Prevention Team, has been crucial in the flood recovery effort across the region.
"Many of the 2000-plus phone calls already received on the Agricultural and Animal Services Functional Area (AASFA) hotline are farmers who have either lost stock or have located stock owned by others," Mr Toole said.
"Like everyone in the Northern Rivers region, farmers have been very heavily impacted by the flooding, and this taskforce is providing practical, on-the-ground support needed right now.
"Some of these farmers have not only lost their homes, but their livelihoods, and that's why we're continuing to roll out every resource to help them get back on their feet.

Acting Premier Paul Toole
"An important part of the recovery effort involves safely disposing of animals killed in floods, but there were also hundreds of displaced livestock that we needed to get back to their owners."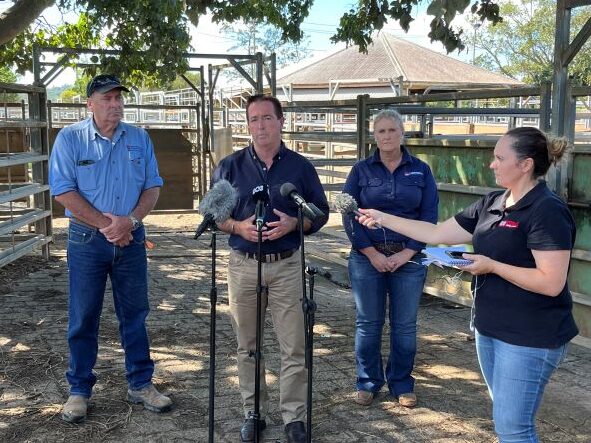 Minister for Agriculture Dugald Saunders said that the livestock team is mustering displaced stock and matching them to their owners using the stock identification tags.
"If they're unable to be matched at this point, they are being moved to local saleyards where they are fed, watered and receive veterinary assistance if necessary.
"This process is likely to go on for some time, so we are encouraging the community to keep an eye out for stock, especially in and around cane fields, and to call the AASFA hotline on 1800 814 647."
It is estimated that more 72,000 farm animals in the Northern Rivers area were impacted by flooding. Read more here on how fodder donations are reaching affected farms.
Road repair boost for flooded regions
NSW Farmers President James Jackson has welcomed the state government's push to fast-track flood-damaged road repairs, but warns the problem needs long-term attention.
"As waters subside, we're seeing huge damage to roads, which is dangerous to local communities, farmers and truckies as they try to clean up and get back to normal," Mr Jackson said.
"Damaged roads not only present a huge problem in terms of detours and delays, but also in the increased wear and tear on vehicles, which can be quite costly.
"We know urgent work needs to be done and I commend the state government for releasing this funding, but we need a long-term strategy to avoid this constant repair and ruin cycle."
The NSW Government is providing advance funding to councils through Australian Government Disaster Recovery Funding (Category B), with the process to be administered by Transport for NSW in coordination with Resilience NSW.
Initial funding will go to: Ballina Shire, Bellingen Shire, Byron Shire, Clarence Valley, Glen Innes Severn Shire, Kyogle, Lismore, Richmond Valley, Tenterfield and Tweed Shire.
According to the government, additional councils may be eligible to receive advance funding and will be evaluated on a case-by-case basis.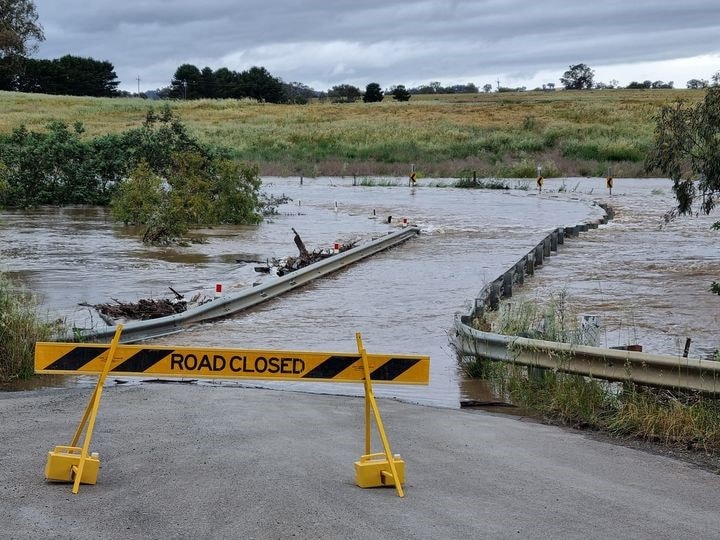 Mr Jackson said the ongoing flood repair works in the Lachlan Valley after flooding late last year was a clear reminder that this was a state-wide issue that needed to be addressed.
"This time it's the north coast, and we know there's flood damage all the way down the coast, but we also know that next time it could be the New England or the Hunter or down south again," Mr Jackson said.
"In a country as big as this, we need our roads to be safe and open during emergencies and it's time we had a sit down and think about the best way to prevent future flood damage," he said. "It's good to see this funding released, but we'll save money in the long-term if we do it once and do it properly."