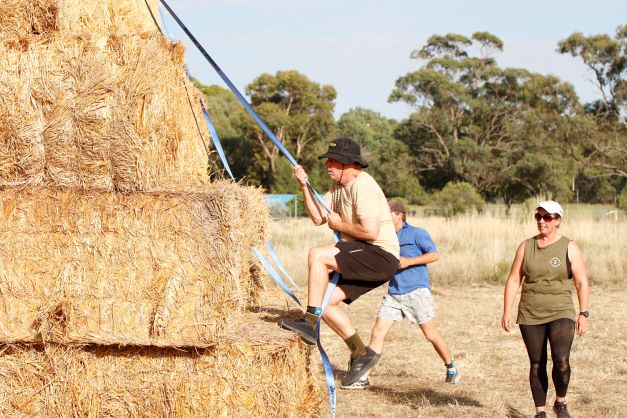 The small Riverina town of Coleambally played host to a gruelling farm-based obstacle course as part of the fourth Annual Active Farmers Games held last week.
Thirty teams of three people climbed hay bales, jumped fences, balanced on irrigation pipes and crawled through mud to help raise awareness of Active Farmers – a Not-for-profit charity organisation that promotes physical health and mental wellbeing in small farming communities.
The Coleambally community stood up to make sure the games were a huge success with a volunteer army from the likes of local Lions Club, Apex, The Coleambally School P&C, Murrumbidgee Council, NSW Farmers and the Rural Fire Service.
NSW Farmers Coleambally Branch Member Joe Briggs said it was a "cracking event".
"It really was a great event for our Active Farmers community. It engaged our local community and showcased what Coleambally has to offer," Joe said. "We had 90 people take part in the Games and about 100 kids. The mud pit was a crowd favourite."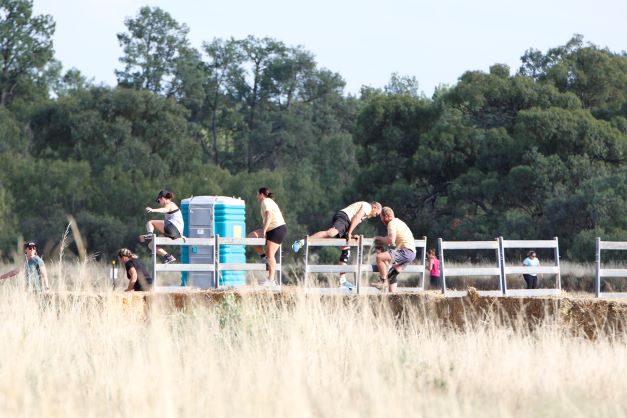 Joe said the 30 teams were made of people from all walks of life, including local farmers.
"The kids loved having their own event and mini course. There was also a DJ, a gumboot throwing comp, and a cheer squad that helped everyone along."
"Everyone I've spoken to has had a great time, and importantly we brought the community together and raised money for a great cause"

NSW Farmers Member Joe Briggs
Active Farmers was established in Mangoplah in 2015 with the aim of bringing the entire community together through regular group fitness classes in a fun and interactive environment.
The classes were designed to mimic the 'team sport effect' and create a sense of community and belonging. Active Farmers now has over 45 small communities from NSW to WA.
Corteva Agriscience was proud to be the major sponsor of this year's games and sent a team to Coleambally to help with and compete in the event.
"This is the second year I have personally attended the Active Farmer games, having missed out on the Western Australian event due to COVID," said Corteva Communications Lead Karen Deane.
"Both times I have seen such great community involvement, and Coleambally really turned it on this year."
"The energy, excitement and the sense that everyone is in this together really helps form a network of support."

Corteva Communications Lead Karen Deane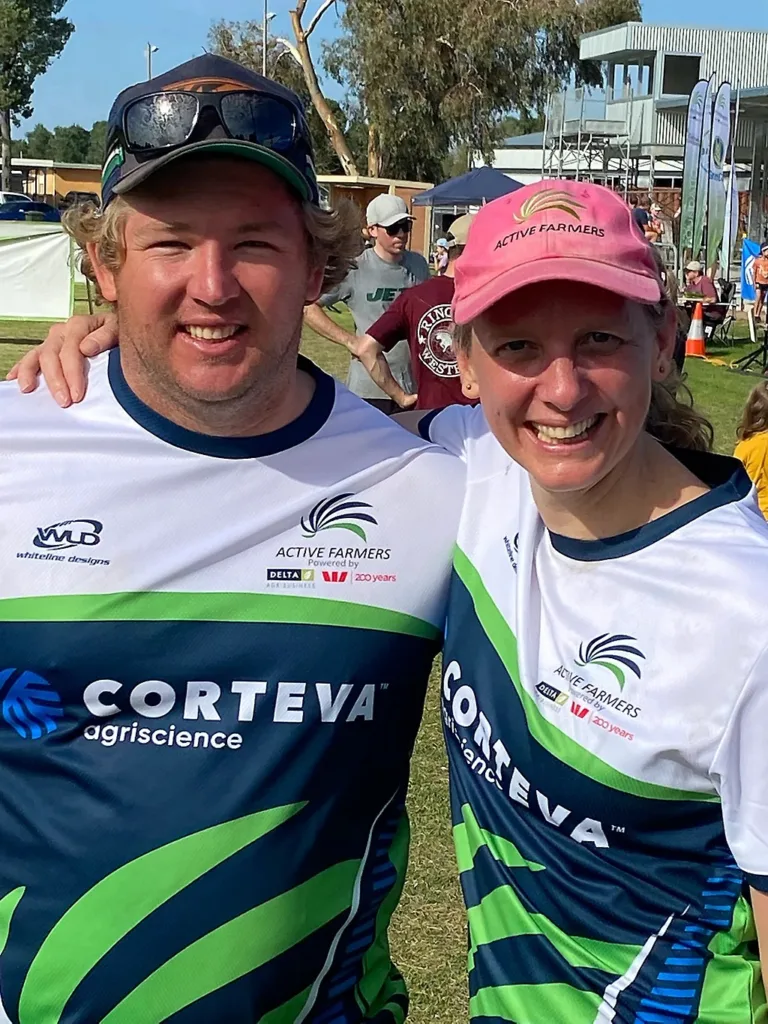 "I'm so proud that my company, Corteva, sponsor amazing charities like Active Farmers that help build strong resilient communities, in areas that lack the support and facilities of their city cousins."
Corteva also partnered with MSCAN – Melanoma Skin Cancer Advocacy Network – to provide free skin checks to the community of Coleambally during the morning of the Games.
Joe joins Active Farmers Board
Joe's efforts to raise awareness about the importance of exercise for farmers have led to an integral role at Active Farmers. The fifth-generation farmer from Coleambally has joined the organisation's board and stars as an Active Farmers Patron.
"We are now honoured to appoint him as an Active Farmers Patron in acknowledgement of his huge and continuing contribution," said founder Ginny Stevens.
Joe's involvement with Active Farmers started in 2019 when he put in an enormous effort to raise funds for the inaugural Active Farmers 'Ride for Resilience".
"This was a 400-kilometre-plus bike ride from Forbes to Mangoplah," Joe said. "I'm not a cyclist but I decided to take on the challenge as I needed something to take my mind off the severe drought and doing something for my own mental health. I remember agreeing to do it before I'd even bought a road bike!"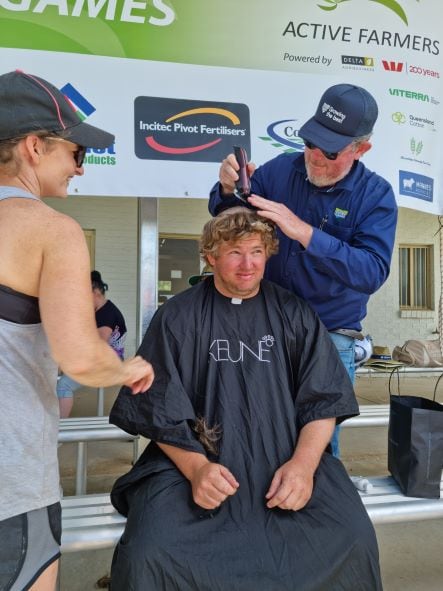 Joe cannot take part in this year's Ride for Resilience in Tasmania due to busy times on the farm and an upcoming operation, but is still raising funds through getting his hair cut in various styles.
He said joining the Active Farmers board has been huge for his own personal development.
"The doors it has opened for me in my short time with Active Farmers has been amazing. I'm just a farmer with a Year 10 education and not much more, and now I am working with some very smart people."
The Active Farmers Board is also learning from Joe with his smarts in knowing the importance of supporting a local rural community, fundraising and personal experiences as farmer.
"I love to support my local community and I'm involved with a number of local groups including our Community Gym, local Apex and NSW Farmers. When I get time, I like to travel and I also have my pilot's licence so I love getting out for a fly too."
As well as the fundraising events such as the games, Run for Resilience and Ride for Resilience, Active Farmers provides regular group fitness classes by qualified trainers in remote and rural areas where facilities can be lacking.
They service over 50 small farming communities and continue growing this number with groups in other states.
For more information or to find out if there are any classes or events near you visit activefarmers.com.au
Read more about the importance of fitness for mental health of farmers here.