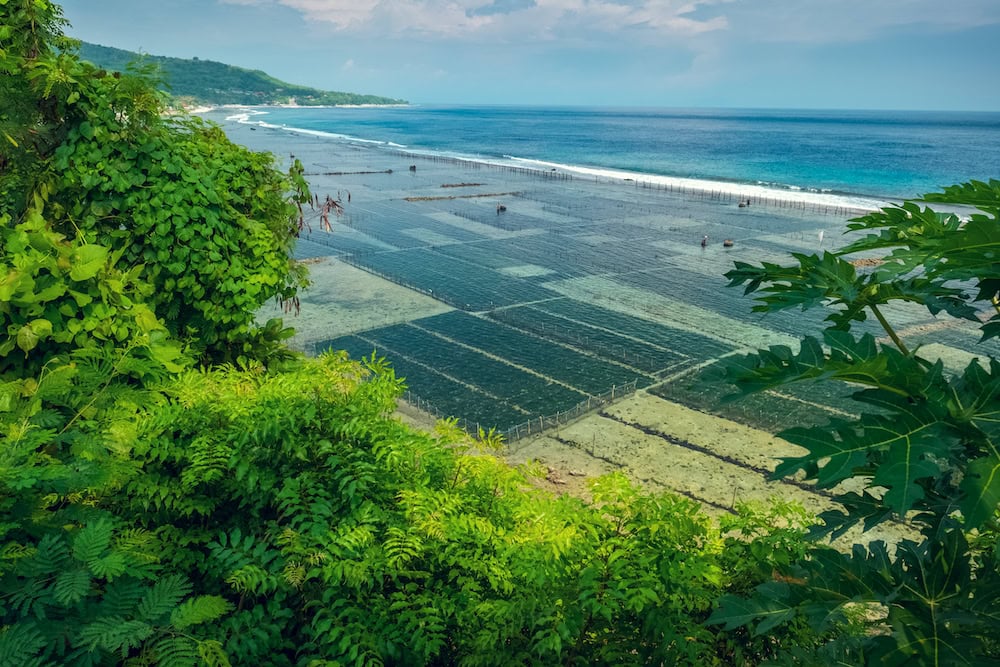 Seaweed farming was first documented in 1670 in Japan when farmers would throw branches into the shallow waters of Tokyo Bay to grow seaweed spores. After WWII, the Japanese improved the method by placing fishing nets tied to bamboo poles in the water that gave the spores scaffolding on which to grow, effectively doubling production.

Newer techniques introduced over the decades have seen seaweed farming blossom into an $11 billion global industry with large-scale seaweed farms in South Korea, Indonesia and the Philippines and, on a smaller scale, in Canada, the UK, Spain, and the US. Around 95 per cent of production goes to the food industry while the remainder is used for bio-products like skincare and vitamin supplements.

Though surrounded by sea with ideal growing conditions and massive export opportunities, the Australian seaweed industry has not taken off. But a handful of entrepreneurs in NSW are working to build an industry from the ground up. Here, three of them speak about the challenges and incredible opportunities that the industry holds.
The seaweed harvester
Every morning at sunrise, Jo Lane of Sea Health Products can be found on the beaches of the Eurobodalla region of the South Coast of NSW collecting seaweed. Back at her little plant, she washes the seaweed with spring water and dries on racks before turning into granules or powder for health food stores, cosmetic manufacturers, naturopaths, chiropractors who use it to help treat arthritis and a sponsored professional mountain biker who uses seaweed to aid muscle recovery.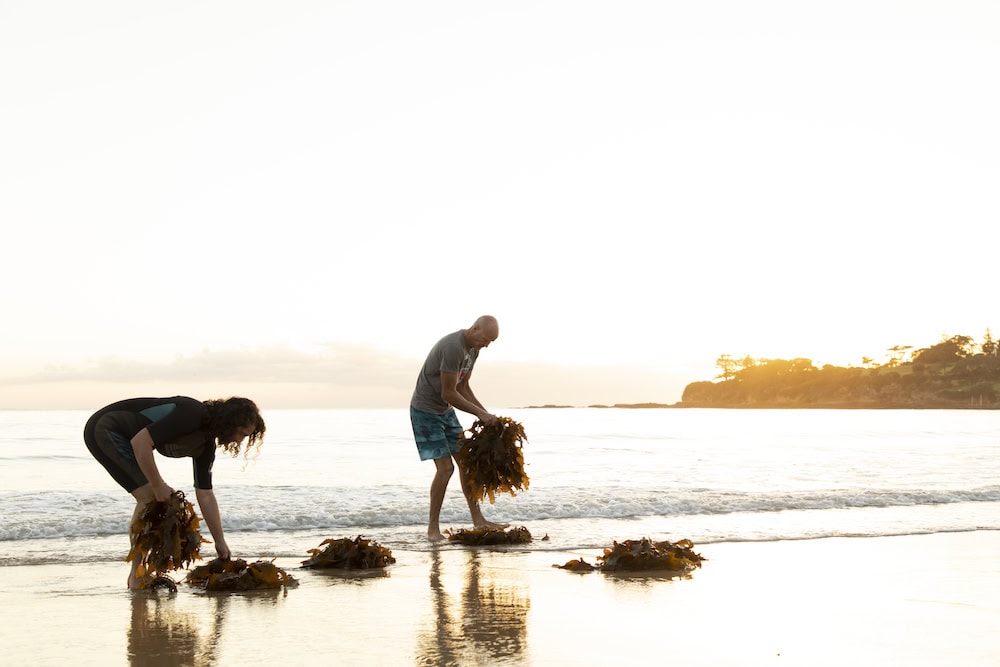 "I used to work for NSW Fisheries and as part of my job I processed a permit for the son of a woman who has been harvesting seaweed on the South Coast for more than 50 years," Lane says. "Later I bought the business from them – basically the name and a database of customers. That was five years ago. We're still not making a profit because at the moment we're trying to grow a particular kind of kelp by messing around with light and nutrient levels and there's a lot of trial and error involved in that," she says.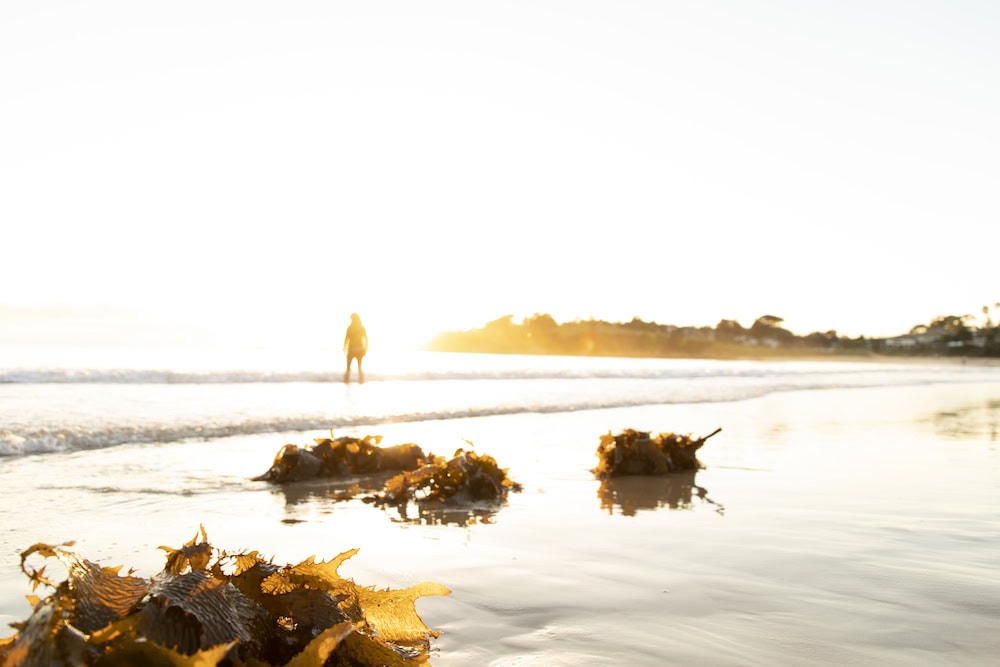 "Once we get the procedure optimised and scale it, I am very confident it will gain real momentum based on what I've seen overseas. There are so many novel ways people can incorporate seaweed into their lives. It will also provide jobs in regional areas."

But seaweed harvesting has its limitations.
"Sometimes we go out in the morning and find nothing," Lane explains. "We do not have anything like consistent supply and this year we missed out on harvesting during January because of the bushfires. For that reason we are hoping to become seaweed farmers," she says. "It's the only way to ensure a consistent supply."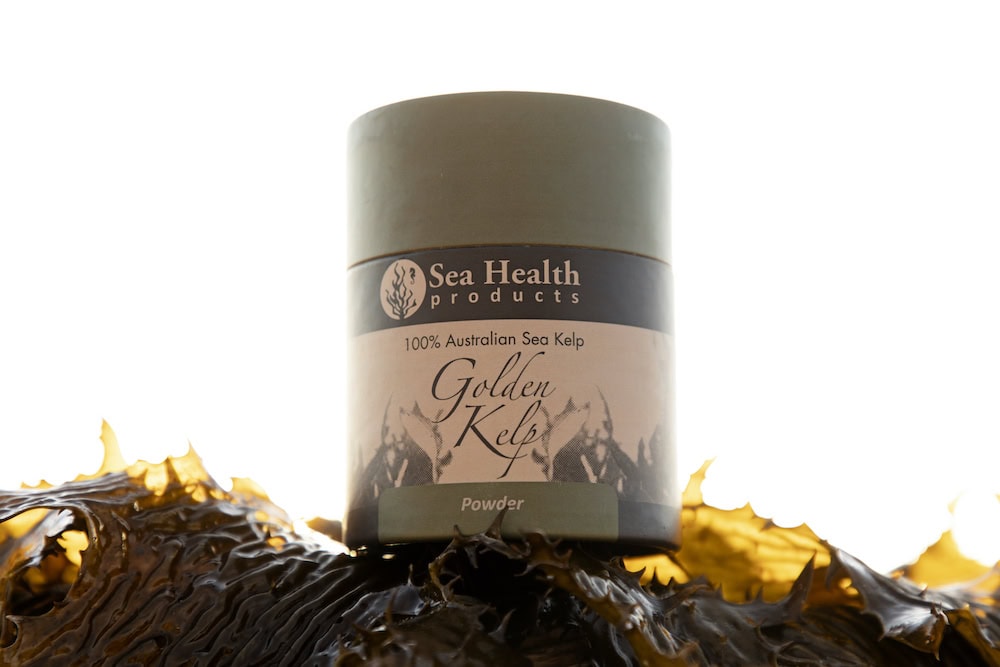 The seaweed farmer
In 2014, marine biologist Dr Pia Winberg was studying the similarities between seaweed and human skin cells when she was scalped in an industrial accident. "I applied products we were working on to my wound and have had very good results without scarring," Winberg says of the range of seaweed-infused skincare that she sells under her brand Phycohealth. "We are now trying to print artificial skin using a 3D printer that lays down a scaffold over wounds – a structure that allows collagen and all the protein that skin needs to grow over wounds and heal much better than it does on its own."
Dr Winberg sources her seaweed from her small seaweed farm near Nowra on the South Coast of NSW, the only one of its kind in Australia. "We missed something big here. Our country is surrounded by sea but we have next to no seaweed farms," she says. "We need to get going not just because of all the money that could be made but to fill in deficiencies in the modern food chain such as the massive gaps in complex fibres and vitamins like B12, which is not found in plants. Seaweed farming can also help alleviate Australia's chronic shortage of fresh water and arable soil because it doesn't need fresh water and is very good for fertilising soil."

The biggest hurdle, Dr Winberg says, is a lack of knowledge on how to grow Australian seaweed in commercial quantities. "We have centuries of experience growing crops on the land, we know about everything from optimal planting seasons to how to cross-pollinating species. But Australian seaweed is as unique as our koalas and kangaroos, there is not a lot of knowledge out there and it takes a lot of time for research and development. I've been on the seaweed journey for 25 years and I'm still trying to figure it all out."
The seaweed manufacturer
Ten years ago, Mark McNamara of the Batemans Bay Nut Roasting Company on the South Coast of NSW came up with the idea of using wasabi and seaweed to flavour macadamia nuts. The value-added product quickly became the company's bestseller and won a medal at the Australian Food Awards in 2016. But until recently, sourcing commercial quantities of Australian seaweed was not an easy thing to do.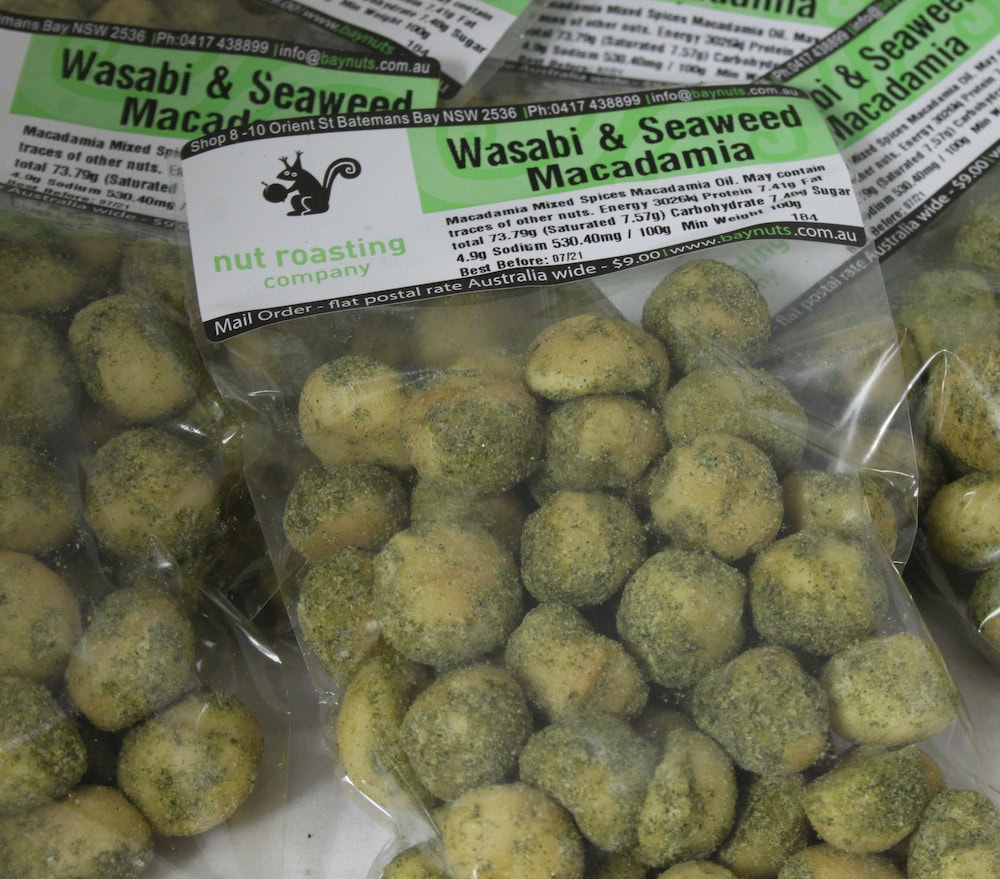 "To get it from suppliers in Japan, the minimum order is 200kg, about $10,000 and we couldn't use it or store it. So I started buying Japanese seaweed used for sushi rolls from the supermarket and grinding it up," he says. "But I worried about the water quality off the coast of Japan and South Korea where it is grown."

One day, McNamara was selling nuts at a market in the town of Ulladulla when he saw a lady selling seaweed products. It was Dr Pia Winberg.

"We talked for hours, she told me about all the scientific details about the nutritional value and high iodine levels of seaweed and most of it went over my head. But we became good friends and for the last four years, I've been buying seaweed grown in waters I know are clean," he said.

"The taste is a bit strong so you have to mix it with other foods like nuts or pasta," McNamara says. "But there's definitely going to be big demand for seaweed in Australia in the future because it's good for the environment, good for people, a win-win solution."
3 special seaweed products
Today, Australian seaweed is used mostly for food, cosmetics and medicine. But there are some fascinating new applications in the pipeline.

ANIMAL FEED
Research by the CSIRO has shown feeding cows a small amount of Asparagopsis taxiformis, a species of seaweed found on Australia's east coast, slashes methane production by more than 99 per cent. With more than a third of methane emissions created by human activity, cows and sheep, seaweed could be a game-changer in the fight against global warming.

BIO-PLASTICS
Bio-plastics made from renewables that dissolve in water promise to bring an end to ugly plastic waste. But to produce it in commercial quantities manufacturers need plants like corn or cassava that consume lots of farmland, nutrients and water. Now, researchers in Israel have developed bio-plastic polymers made from micro-organisms that feed on seaweed.

BIO-FERTILISER
Seaweed is a potential source of bio-fertiliser in dried or fresh form. Seaweed is effective for ripening, increasing the shelf-life of fruits and vegetables as well as conditioning soil – an eco-friendly technology to overcome the shortcomings of chemical-based fertilisers.
If you enjoyed this story, you might like our feature on Beef Jerky and Biltong.