Sam Bailey was left a quadriplegic following a cattle station car accident. In rehab it was suggested he give up his dream of farming – but he wouldn't hear of it. Now operating a beef property at Croppa Creek, he rides a quad bike, developed a hoist to get him up onto his farm machinery, and has modified his tractors, front-end loaders and ride-on mower.
Felicity Weal lost the use of her legs after falling through a roof, but she also continues to help run her sheep, cattle and cropping enterprise in Cowra. A ramp and platform help her get onto her horse, and a specially adapted dressage saddle helps prevent her from falling. She's doing so well that, as well as running the farm business and raising her toddler, she's hoping for a place on the Paralympic team.
Glen Clarke ignored advice to leave his Kempsey farm after a truck accident left him a paraplegic, instead having his all-terrain vehicle adapted so he could continue doing anything on his property, from spraying weeds to mustering cattle. Oh yes, and he also goes mountain biking and skiing.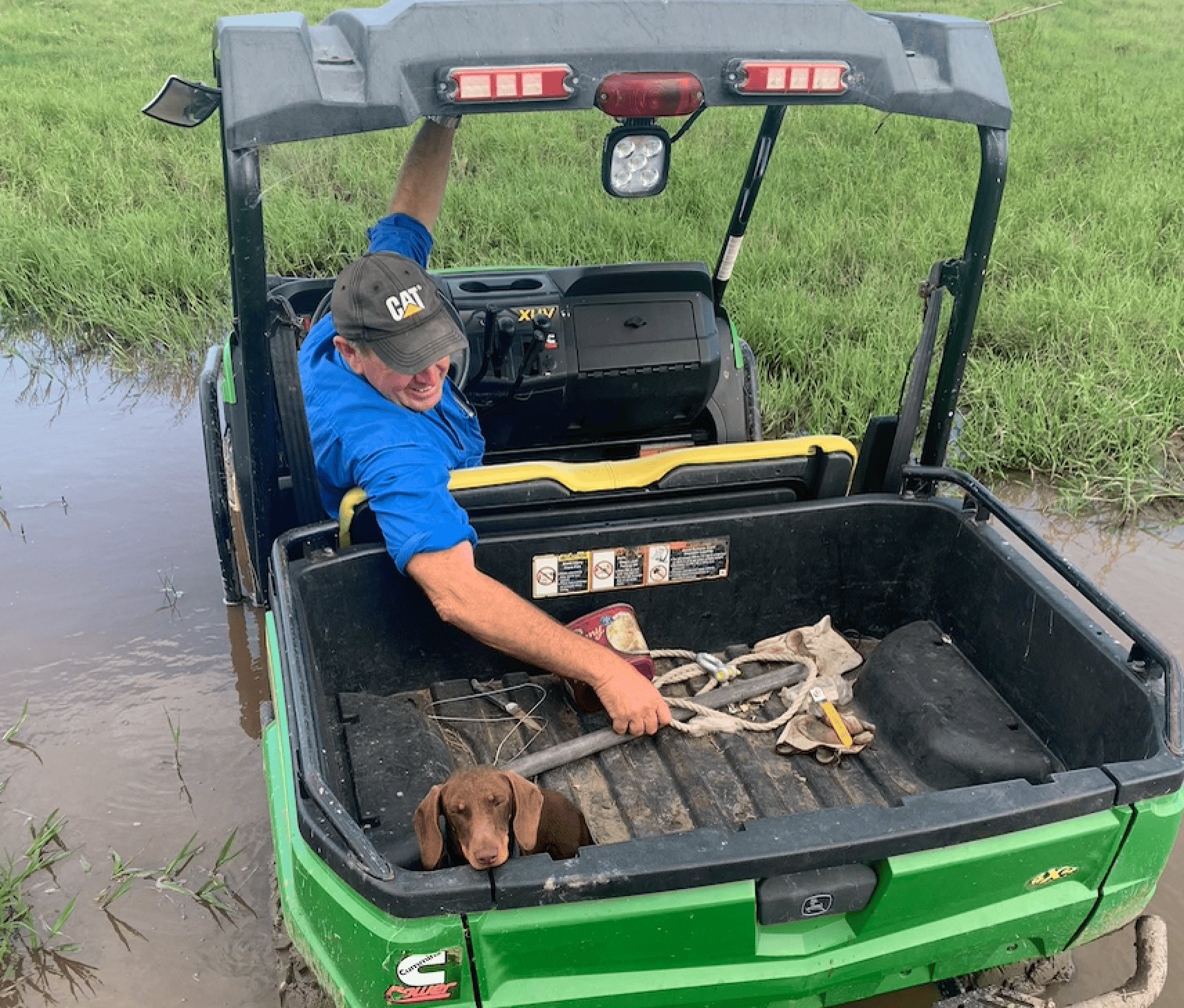 A new community is born
They're just three of the stories featured on the pages of online community group Ability Agriculture, which features dozens of inspirational and eye-opening stories of disabled farmers determined to stay on the land.
Ability Agriculture was set up in February 2021 by Glen's daughter Josie who is a grain researcher. She was just five when her dad was injured, and for the past 20 years she has watched admiringly as he's found solutions to every problem and mentored others who are disabled to help them do the same.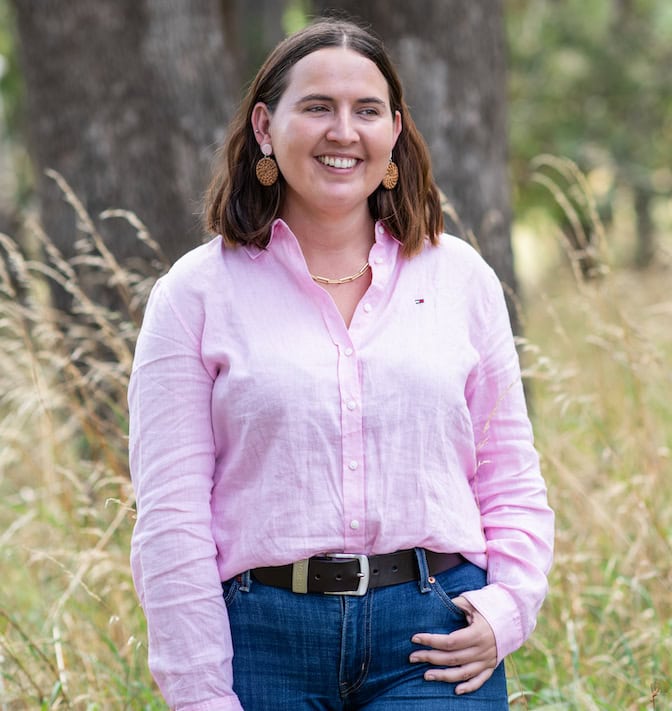 Josie was determined to follow in his footsteps and share the message that it's possible to remain in agriculture and live in regional and remote areas whether intellectually or physically impacted.
Clearly that message has resonated as she already has more than 2,000 community members and has seen up to 300,000 people reading her stories. Her inbox is full of messages from people wanting to share their own experiences and in May she won a NSW Rural Women's Award for the Instagram and Facebook platforms.
Her dad picked up the award as Josie was studying for her PhD in Mexico – and he had a tear in his eye as she was awarded a grant of $15,000.
The cash will be invaluable as she continues providing information not only to the disabled but to employers, trainers and developers.
"I want to do a lot more with Ability Agriculture. I want it to be a representative group and a voice for disability in agriculture."

Josie Clarke, founder of Ability Agriculture.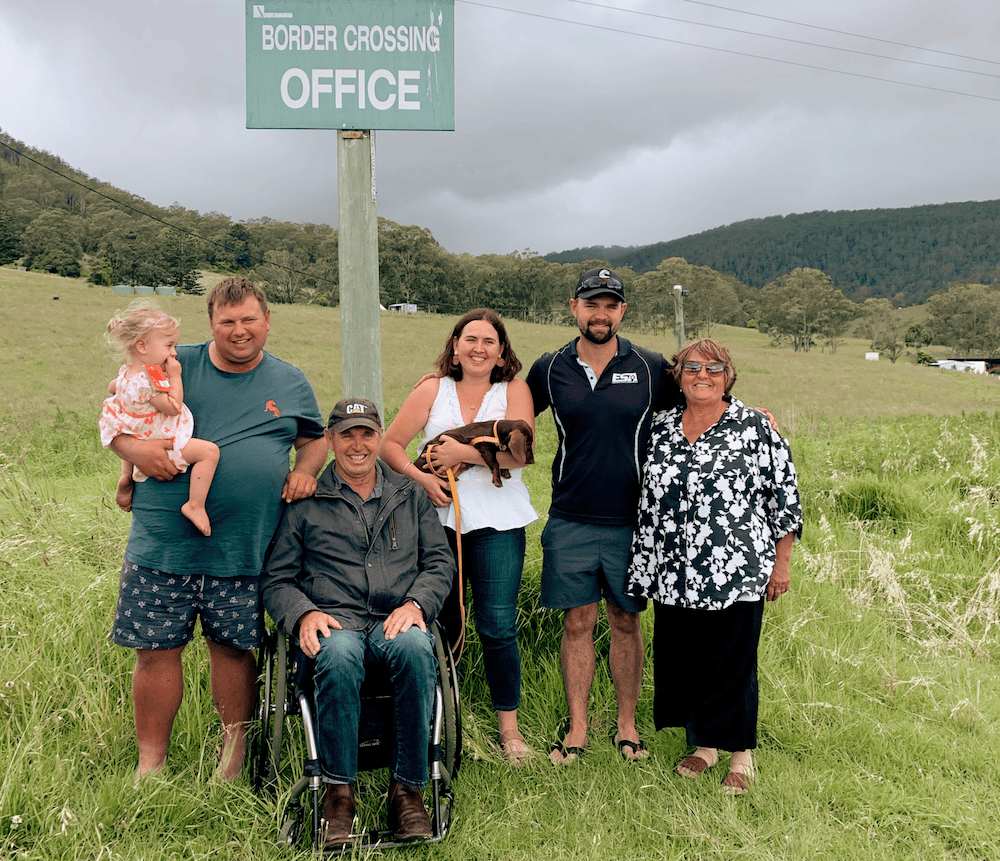 Her plans include registering as a not-for-profit and attending industry events. "I would like an Ability Agriculture fund so more people can be advocates for disability," she says. "You can't be it if you can't see it."
More better opportunities
Josie is also keen to open more and better opportunities for people with a disability to get started in agriculture.
"We talk about inclusion and diversity, but we're not an industry showing that beyond gender equality. When advertising roles we don't say they're inclusive so someone with a disability can apply and know they'll be supported. These things need to happen."

Josie Clarke
"We keep talking about workforce shortages in agriculture. We need to look at those gaps and work out how we can fill those roles," Josie adds. "We need to support growers and have them look at their business and ask themselves: 'How can I make an inclusive or adaptive position here and support someone with a disability?'"
She says that the industry also needs to do more to support owners with a disability.
Farmers are so used to being inventive and problem solving, this shouldn't be such a huge stretch, Josie continues. Many of her members worked out the adaptations they needed to operate their equipment then found an engineer who could build them.
The changing face of ag is an oppportunity
In addition, agriculture has changed so dramatically, with fewer physical requirements for jobs and more technological and agribusiness opportunities, it should be more inclusive and adaptive.
Encouragingly, there are examples of this already happening, Josie says.
SunPork, for instance, has been building capacity for opportunities for people with autism, pointing out they often have exceptional ability to focus and pay attention to detail which makes them ideal for specialist animal care roles. Many also find comfort in repetitive activities and perform well on solitary tasks, often enjoying the isolation of rural life.
Meanwhile, Cassie and Mark Gardner from Dubbo are the founders of Ability West, a not-for-profit organisation inspired by their daughter Emily who has Down syndrome.
Cassie and Mark have used their combined experience of agriculture, business and working with people with a disability to help families create microenterprise opportunities, utilising and navigating the NDIS system.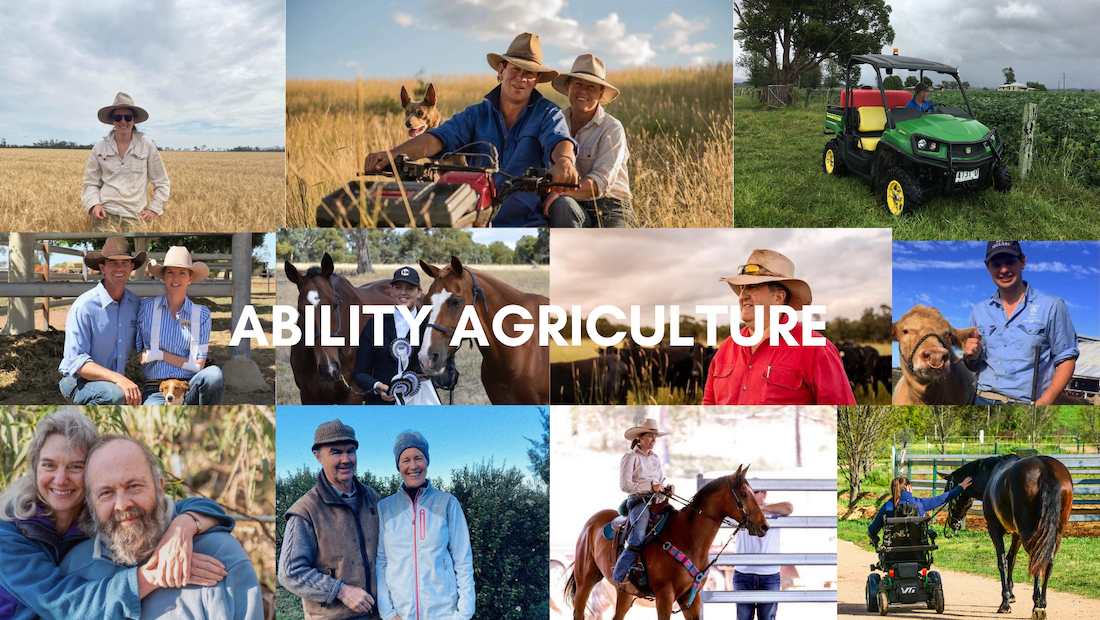 Emily herself is at the centre of Go Get 'Em, Errands with Heart, which sees her running errands for four local businesses and delivering eggs.
While the NDIS and support groups exist to provide medical assistance and advice to farmers in the regions, Ability Agriculture is different.
"It's a place to share stories and create community, not only for rural Australians who have a physical or intellectual disability but also for carers, family members, health professionals, agribusinesses or anyone with an innovation making agriculture more accessible for those with a disability."

Josie Clarke.
And for anyone still doubting the wisdom of getting onboard Josie's campaign, her old Ag teacher Graham Bramley has some advice. He sustained nerve damage and lost several fingers after nearly severing his arm in a car accident, and telling him he can't do something is the best way to make sure he finds a way to do it. That has included getting his semi licence which has since seen him driving B Doubles and road trains.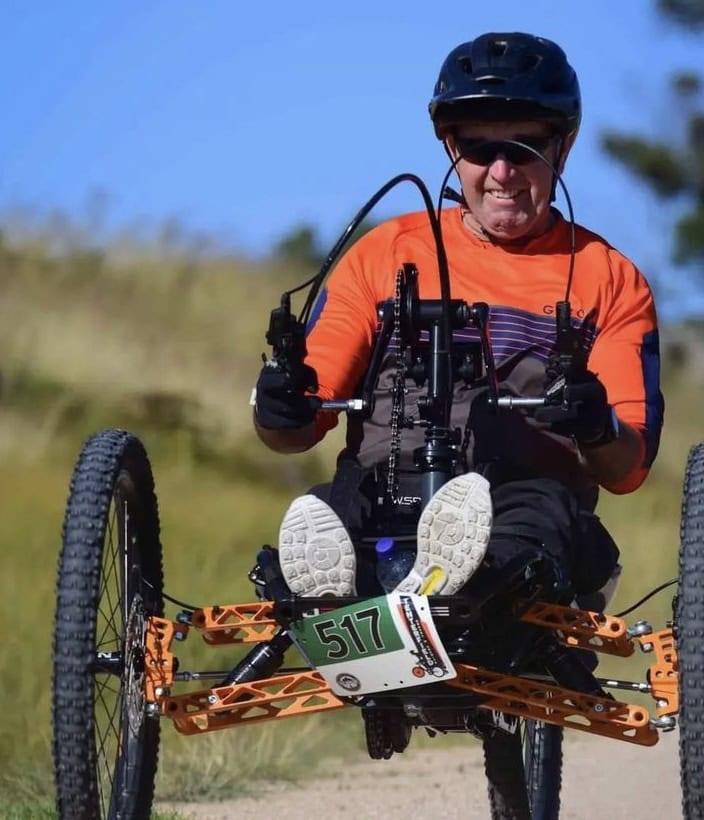 "Never let your doubts be known to the person with a disability," he says. "They have an amazing determination and capacity for adaptation. Treat them just the same as you would anyone else."
If you enjoyed this feature on ability agriculture, you might want to read our story on mobile butchers.