The story of Inverell is similar to that of many towns in regional Australia: founded on cattle and farming in the mid 1800s, it flourished during a mining boom. Sapphires were discovered in the area around the turn of the 19th Century and the town still bears the nickname 'the Sapphire City'.
An agricultural downturn in the mid 1960s led to a population decline and today Inverell has levelled out at around 10,000 residents. Yet, while many larger towns struggle to fill their main streets, Inverell has firmly established itself as a vibrant regional hub.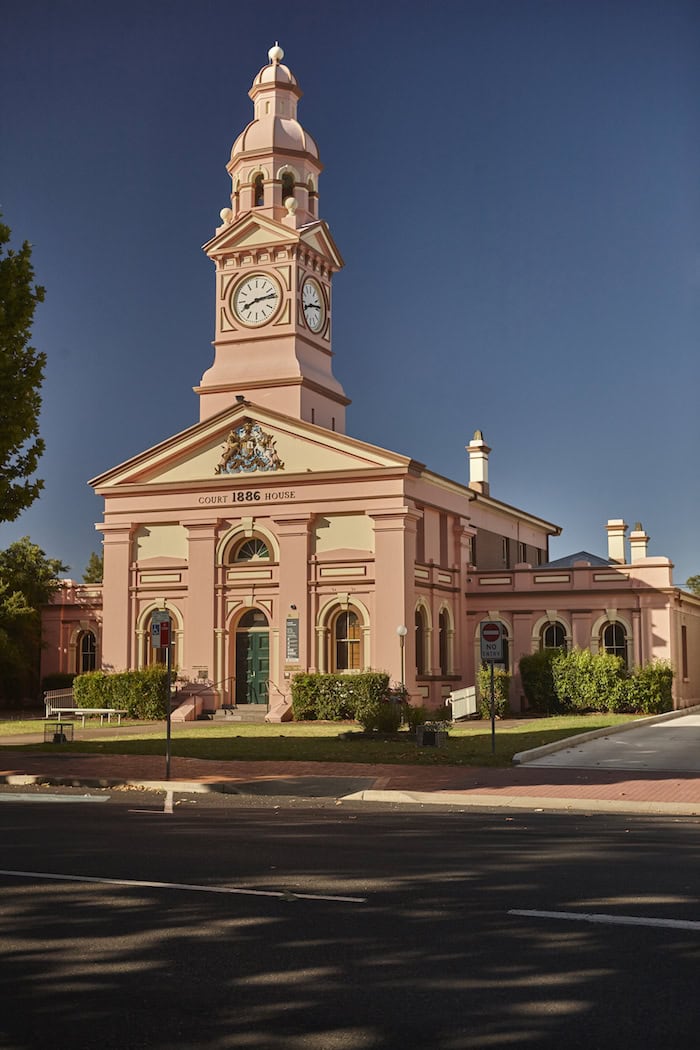 Striking buildings dating from the town's heyday line Otho Street, the main thoroughfare. The pastel pink courthouse and ornate Town Hall take pride of place, with a stately row of well-preserved shops beyond.
"The combination of a strong agriculture industry, vibrant community spirit and investment in infrastructure has helped to make Inverell's town centre a thriving and bustling hub of activity," says Laura Cush from the Inverell Chamber of Commerce.
The Chamber of Commerce is a true champion of local small business.
They are lauded for listening to business owners, being open to change and trying new things. It's an innovative approach that has played a role in the town's remarkable success. Combined with a proactive local council that keeps the streets looking immaculate, they've created a town that's both eminently liveable and appealing to visitors.
Drive down the main street of Inverell and it immediately feels prosperous and bustling. While local operators like Bindaree Beef and Boss Engineering employ many, there has also been a recent shift to small businesses and boutique tourism.
And business is booming. It's driven largely by locals, young couples and women who are proud to have grown up in the region and are eager to give something back.
"The locals that love Inverell know how special it is," says Emily Tomlinson, part owner of the stylish boutique hotel Oxford on Otho.
Phoebe Croft, who runs The Welder's Dog brewpub, agrees: "We've always felt that Inverell is not just an ordinary town." This passion has inspired them to leave their careers and start something new.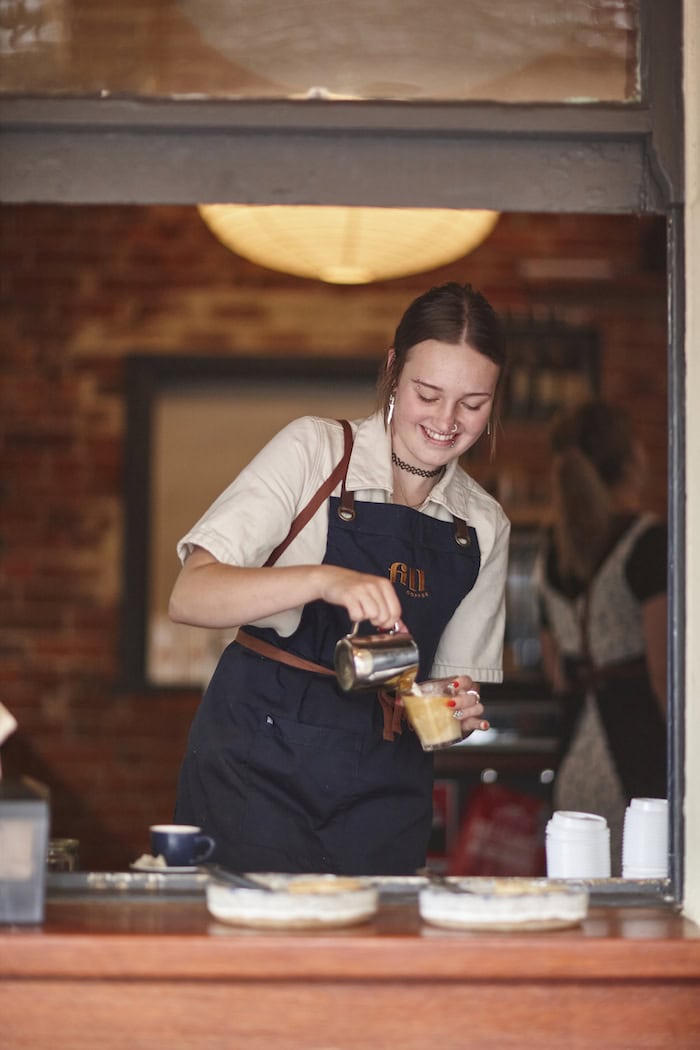 Rebuilding a local legend
When long-time local Wendy Cracknell saw the dilapidated Oxford Hotel up for auction in 2016, she felt a strong desire to return the grand old dame to her former glory.
"We were semi-retired when my husband Gary saw it was up for auction, and we went and had a look. I don't think it had too much loving in the recent past but as soon as I walked into the place, I felt a special ownership and I just wanted to do it," Wendy said.
"It was like a fuzzy feeling; I thought she needs us, this old girl."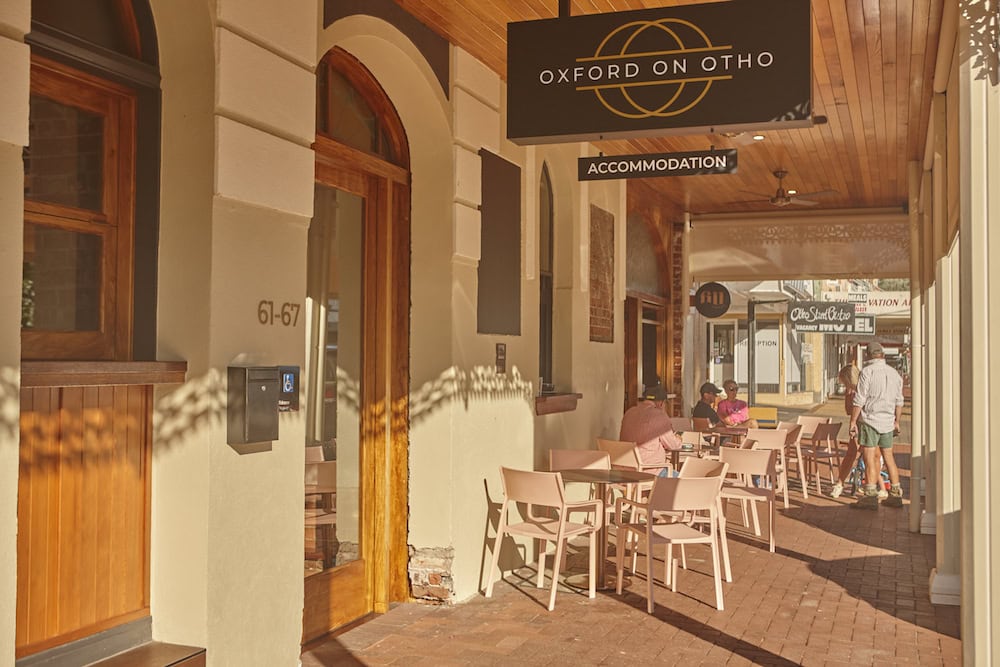 The Cracknells partnered with their nephew, builder Brett Tomlinson, and his partner Emily to redevelop the 1886 property.
The Tomlinsons are born and bred Inverell stock and live on a property just outside of town with their sons Henry, 3, and Paddy, 18 months.
"It's not unusual for Brett to come home with a crazy idea," says Emily. "This time it was: do you want to buy a pub?" She initially said no, but was soon won over.
Upstairs was a rabbit warren of small rooms, most leased out on a weekly basis with no ensuites and in dire need of updating. Rebranded as the Oxford on Otho, the hotel now has just eight rooms (with two more to come) in a chic industrial style. All have private bathrooms and three feature an indulgent freestanding bath positioned under a skylight.
"It's the only thing of its kind in Inverell," Emily says. And it's full most of the time.
The Tomlinsons bought another faded pub, The Australian Hotel, in July last year and plan to work their magic again, renovating the rooms in an Art Deco style and keeping them at a slightly lower price point.
Downstairs at The Welder's Dog, owners Phoebe and James Croft are also proud to be doing something a little different.High school sweethearts and now parents to toddler Elke, Phoebe and James left careers in teaching and building to take over the venture. T
The Welder's Dog is a New England success story, a family- owned brewery growing barley in Wee Waa and with outposts in Armidale, Tamworth and, now, Inverell. And as with so much in this town, it's a thoroughly local story; James' brother Tom is co-owner of The Welder's Dog group and the pair went to school with the pub's owners, Brett and Emily.
"We're trying to bring some variety to town," says Phoebe. "We do a lot of events, live music, drag bingo, paint and sip, art stuff, pub trivia. It's about making it fun and always looking for the next thing to do.
"It turns out, people in Inverell are very progressive," she says. "That was the most nerve-wracking part of our business. We were spending a lot of money to run these events, pay for top-tier drag queens, and we were worried that no one would come. But it's been really eye-opening for James and I. We can do this cool stuff in a small town and people will come. We've discovered there's a large, young, gay population, but heaps of farmers will come as well."
Challenging expectations has also proved rewarding for the young couple.
"What's most exciting for us is meeting people who have come from out of town and they aren't expecting it to be so beautiful or trendy or cool. That's really uplifting."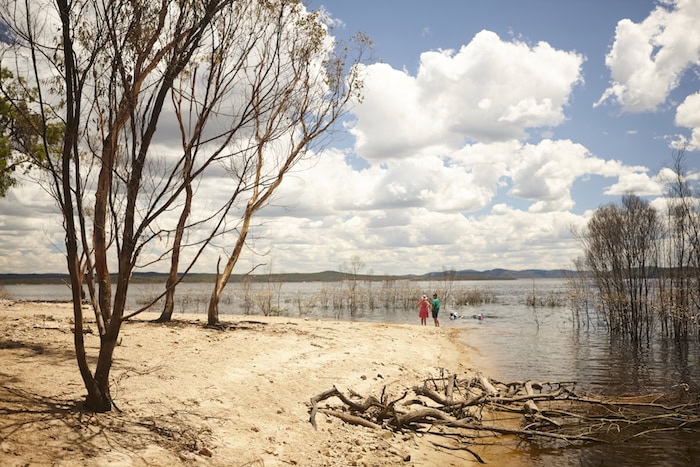 Why Inverell?
"We're a bit off-the-beaten track and away from the coast. But it's absolutely worth the trip."

Phoebe Croft, owner The Welder's Dog
"There's no other place like it. It's so friendly and so supportive; you're never on your own. And everyone is proud that they're involved in something so beautiful."

Emily Tomlinson, co-owner Oxford on Otho
A fashion capital
Though it's just a fraction of the size of neighbouring towns such as Armidale and Tamworth, Inverell is easily the shopping capital of the region. Otho Street is dotted with half a dozen stylish boutiques that wouldn't be out of place in Sydney's Double Bay.
"It's very common to hear that our customers have travelled from other surrounding country towns such as Armidale, Glen Innes, Tamworth and Moree to Inverell, because it's known to be a hub for boutique shopping," says Bec Devlin, co-owner of Clover & Co.
Bec and business partner Casey Grills opened their store in 2017. Both locals, the pair met through their partners, who are identical twins and run the Inverell branch of LJ Hooker Real Estate, and now have a total of five children under eight.
Clover & Co is one of the street's prettiest spaces; impeccably styled and bursting with colour, it occupies a double shopfront with coffee shop Hey Joe tucked inside.
"We shared a love for homewares and gorgeous baby goods," says Casey. "We started off in a very small space and grew very quickly, expanding to include a clothing store in 2020. We have an amazing local following plus a strong presence online and post parcels Australia-wide daily"
Across the road, Eclectic House is equally appealing, with a chic mix of fashion, and a café with a focus on sustainable and ethical brands.
Co-owner Claire Wright lived and worked in developing countries such as Indonesia; what she saw in the sweatshops led her to develop one of Australia's first ethical clothing brands, House of Bees. Now, along with partner Bel Thompson, she stocks the store with brands that do good for the planet.