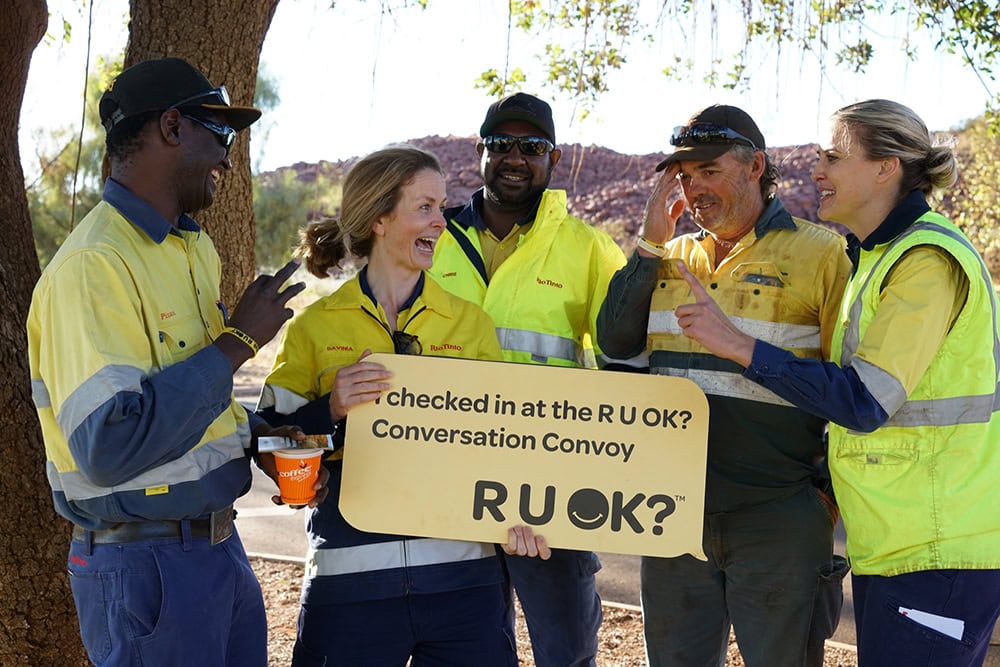 Australians living in remote and regional communities are often called on to deal with challenges not experienced but those in major cities.
Whilst life's ups and downs happen to all of us, those in regional Australia have faced some unique challenges in recent years with fire, flood, drought, mouse plague and the COVID-19 pandemic having a major impact on all aspects of daily life.
That means there is every chance someone you know might be struggling and they might not be letting on that they need your genuine support to help them through whatever they're facing, big or small.
That's why it's so important that you don't wait until someone's visibly distressed or in crisis before you reach out and ask them how they're really going. Are they really OK? Ask them today. Your conversation could change a life.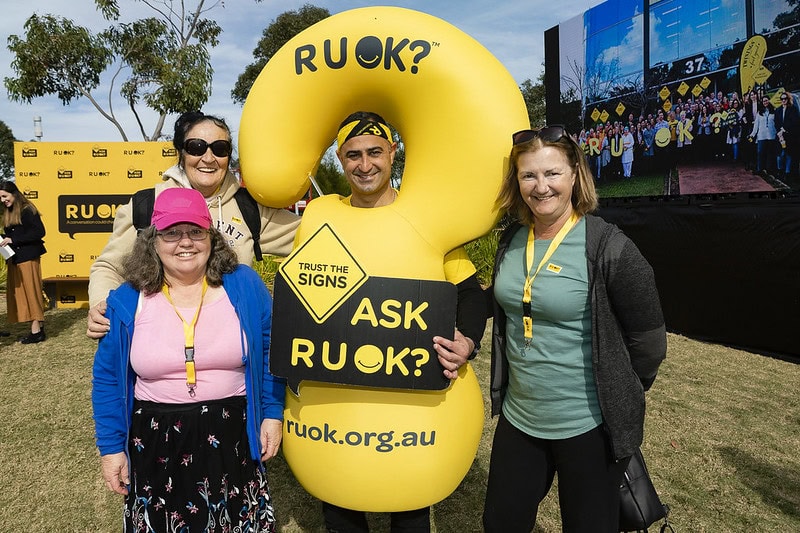 You can be the one to make a difference if you follow these simple steps.
Trust the signs – if someone in your world stops answering and returning calls or is isolating themselves physically in times when communities are gathering together, don't ignore it – make an effort to connect with them.
Ask R U OK? – when you start a meaningful conversation, it can be helpful to let your mate or family member know what changes you've noticed.
Listen – sometimes listening can be all that's needed. Giving someone a chance to vent and acknowledge that things are tough right now might make all the difference.
Encourage action – helping someone find professional support is important and can be provide a sense of relief when they have a lot going on.
Check in – it's really important to follow up in a few days to see how the person is doing. If you're concerned they're really struggling, follow up with them sooner.
R U OK? has developed two specific R U OK? Mateship Manuals for our regional communities. One to address the impacts of natural disasters and the other to support the everyday of living in rural and remote communities.
Download your free copy of the R U OK? Mateship Manual – After a Natural Disaster here or download the R U OK? Mateship Manual – Rural and Remote here.
Order a printed copy of either here
Find out more: ruok.org.au
Need help? Find help now.