Technology integration in farming operations is increasing exponentially on a global scale. By leveraging technology in daily farm activities, farmers are optimising their farm environment, yielding some impressive results.
The incorporation of technology into everyday farming practices is transforming the efficiency and effectiveness of traditional farming methods. Using state-of-the-art technology and tools, including analytics and precision farming, gives farmers invaluable insight into the viability of their land, allowing them to tend to the soil and supply it with exactly what it needs to produce healthier and stronger crops in-season.
Implementing precision technologies on your farm doesn't need to be an expensive exercise and may even save costs in the long term, no matter your farm's size.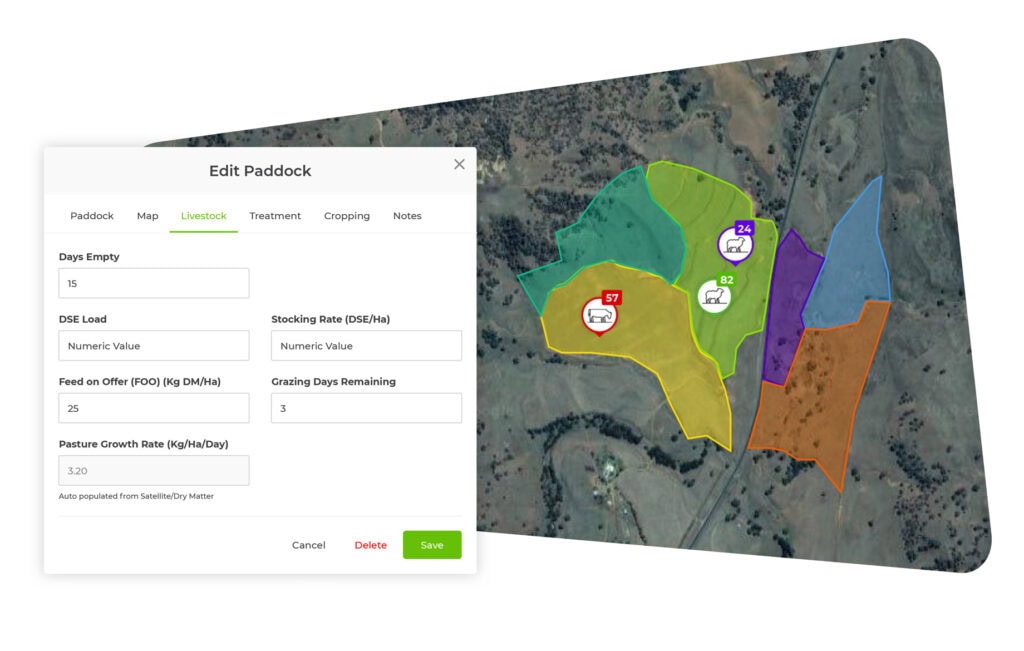 With Farmdeck, you can start to easily integrate precision tech on your farm. This includes:
• IoT sensors: Information/data is relayed back to you through sensors placed strategically throughout your farmland. These sensors can send alert notifications if any anomalies occur helping you take corrective measures if anything is amiss on your land (for example, alerts if the soil moisture levels are low).
• Sampling: This can provide a more accurate measurement of the nutrients available in the soil. With this information, you will be able to see if your soil is nutrient-dense or if it is lacking something which may be the determining factor of the fruitfulness of the crop that season.
• Satellite monitoring and Normalised Difference Vegetation Index (NDVI): Precision images taken from satellites highlight soil temperature, humidity, and plant deterioration. This information can help you boost crop productivity by giving your land exactly what it needs to thrive.
Putting practical steps in place, such as understanding your grazing management and knowing when your land needs to rest, ideal spraying conditions or soil temperature, humidity, and moisture levels, can mean the difference between maximised outputs and producing low yielding crops.
Farmdeck can help you bridge the gap between traditional farming and smart farming. With Farmdeck's Paddock and Grazing Management IoT solution, you'll gain greater visibility on the number of grazing days remaining in specific paddocks, the number of days it has been resting for, and stocking and pasture growth rate to help make smarter choices about when to move livestock between paddocks – improving plant and soil health by allowing plants to recover and deepen their root systems.