Gaining indepth insight into how land management practices can be improved has become easier with the introduction of new agriculture technologies. Added to this is the ability for farmers to also understand the needs of their livestock better as well as ways in which farming operations can become more streamlined and efficient.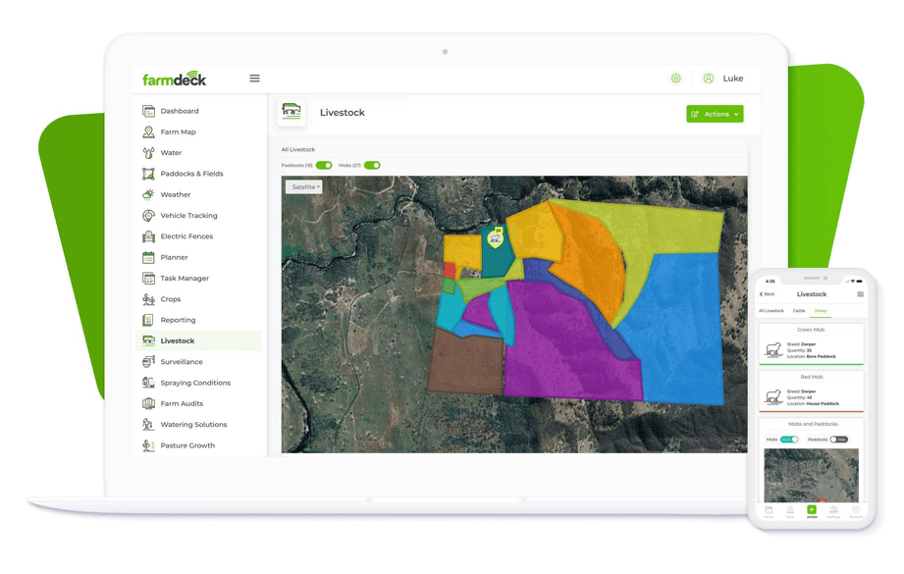 Integrating IoT solutions into everyday farm activities doesn't need to be complicated. Luca Palermo, IoT Lead at Farmdeck, explains a few of Farmdeck's features that can help streamline farm operations and help improve land activities:
The Farm Map feature summarises the location of your assets, all in one place. Drawing information from the Farmdeck app and any sensors on the farm, the map receives up to date data so farmers can oversee their farms, even when they're not there in person. This feature is particularly useful with assets that are constantly on the move, such as quad bikes, that might be taken out onto the farm and need to be monitored.
The Livestock Management feature gives farmers the ability to create specific mobs of cattle or sheep and gain a complete view of livestock. Farmers also have the ability to manually move mobs across paddocks on the map or use sensors to track mobs automatically and in real-time to always know where they are.
The Paddock and Grazing Management features provides greater visibility on the number of grazing days remaining in specific paddocks, the number of days it has been resting for, and stocking and pasture growth rate to help make smarter choices about when to move livestock between paddocks – improving plant and soil health by allowing plants to recover and deepen their root systems.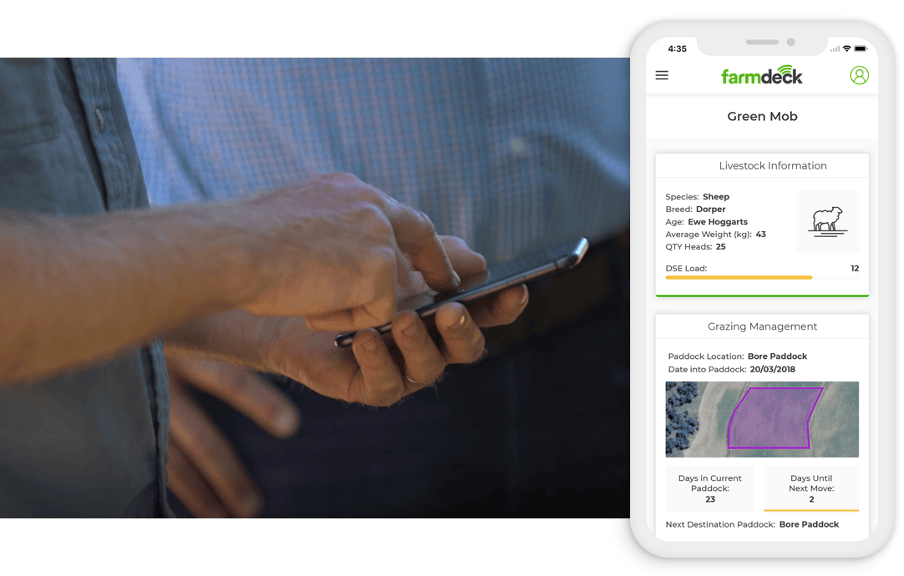 Other features, like Farmdeck's Spraying Conditions solution, which aids farmers in knowing when the ideal spraying conditions on farm are, the Soil Temperature, Humidity and Moisture Monitoring solution, giving updated soil information, can mean the difference between maximised outputs and producing low yielding crops. Let Farmdeck can help you bridge the gap between traditional farming and smart farming. Try it for free – no credit card is needed to sign up.