Many agricultural commodities are currently hitting multi-year highs causing the agriculture sector to experience extremely favourable conditions in production value. As the value of farm production increases so, too, has farm theft. Innovative agtech solutions are helping farmers optimise farm operations, while also providing enhanced surveillance and security measures.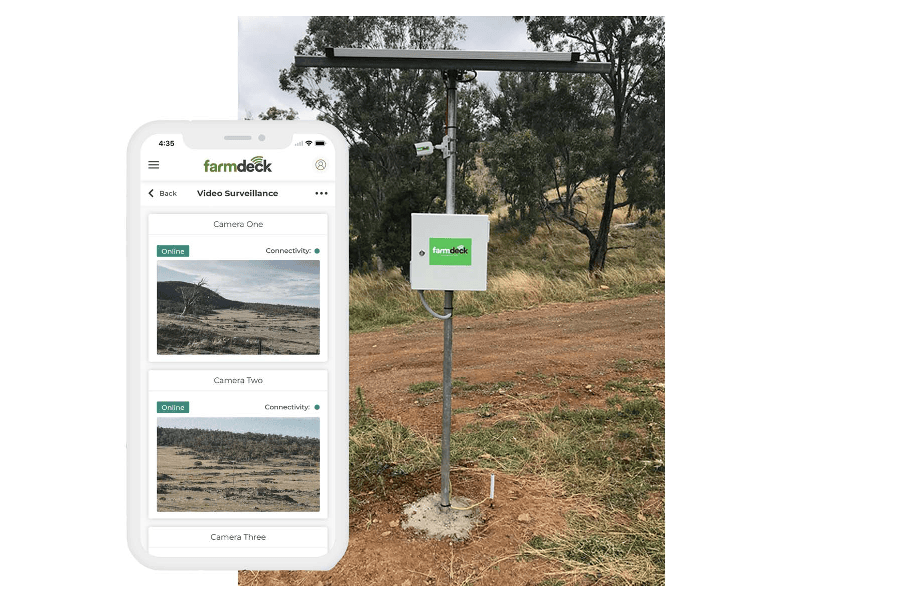 A quarterly report released by the Australian Department of Agriculture, Water and the Environment (DAWE) at the end of 2021 reported that the gross value of Australia's agricultural production is forecast to reach a record A$78 billion in 2021–22 – making it one of Australia's most lucrative industries. With the price of grain and livestock sky-rocketing, criminal activity is also seeing a spike, with farm theft increasing across all states.
Four in five farmers have experienced theft of some kind in NSW alone, with crime often being a repeat occurrence. To make matters worse, thieves are using technology to become craftier in their tactics, using drones and satellite images to help commit crime. Crime Stoppers Victoria chief executive Stella Smith says, "It doesn't matter if you live in a remote area, technology criminals can easily find a way to steal from you."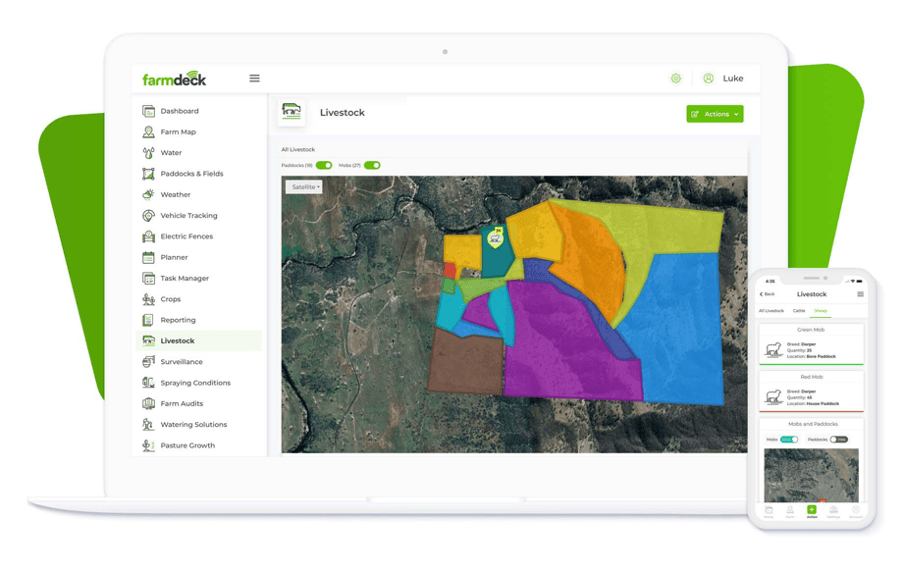 Although thieves can use technology to their advantage, so, too, can farmers. Famers can enhance the security and surveillance measures on-farm by implementing agtech solutions, like the range of IoT solutions available from Farmdeck:
Security cameras and surveillance monitoring – this feature differentiates movements from humans, vehicles, and livestock, making it possible to identify trespassers – along with facial and licence plate recognition, which increases the odds of retrieving the stolen assets. Remotely monitor farms in real-time and receive alerts for entry and motion detection for specific areas on your property.
Livestock tracking and counting – this feature automatically counts and identifies livestock, perfect to help you remain vigilant on your livestock count. Combine this with an IoT collar on mobs to keep track of them in real-time – no matter where they are on your farm and from any device that it logged into the Farmdeck app.
Electric fence – this helps keep livestock from wandering off unexpectedly and helps to keep other animals out. Farmers receive a notification if fence voltage is low from sensors placed strategically along the fence line. This means that instead of having to inspect the entire fence for the single fault, farmers can just check the section of the fence that sent the alert.
Although there are multiple IoT solutions available to increase farm security, surveillance and monitoring systems are often the most ideal, like security cameras and livestock tracking solutions. Farmdeck founder and CEO, Marco Delgado says, "There are multiple benefits that video surveillance can provide for farmers including for general monitoring for safety and security of people, assets, buildings and livestock, as well as providing remote video surveillance and theft detection with alerting."
"Farmdeck's surveillance feature allows for the recognition and differentiation between different animals, like sheep, goats and cows, along with animal counting capabilities, and between different vehicle types, including licence plate recognition to monitor vehicles entering and leaving various facilities." This means farmers will be able to have constant visibility of livestock, machinery, and grain, allowing them to take immediate action if something doesn't measure up.
Sources:
Agricultural overview: December quarter 2021 – The Department of Agriculture, Water and Environment
https://www.awe.gov.au/abares/research-topics/agricultural-outlook/agriculture-overview
Rustlers are using drones to help steal high priced livestock – Farm Online
https://www.farmonline.com.au/story/7470544/rustlers-are-using-drones-to-help-steal-high-priced-livestock/