NSW Farmers is also looking at ways it can promote the wool industry and shearing as a solid career option to young people in order to attract more shearers. Shearing reforms seems to be the way forward.
A new self-assessment tool for farmers has just been launched to examine wool shed safety and general workplace conditions.
While pay rates and incentives for shearers and shed staff can be lucrative, shearing bodies insist the hard manual labour can and does take its toll physically, leading to career longevity and retention rates now becoming a critical issue threatening the wool supply chain.
In addition, the conditions in many wool sheds are still viewed as sub-standard and often dangerous.
Figures from Worksafe Australia reveal injuries to shearers are now six times the all-industry average, forcing many out of the sector early or deterring potential shearers completely. And 50 per cent of the injury cost to the sheep industry comes from shearers' back injuries, which flows into higher insurance rates, workers compensation claims and lost time.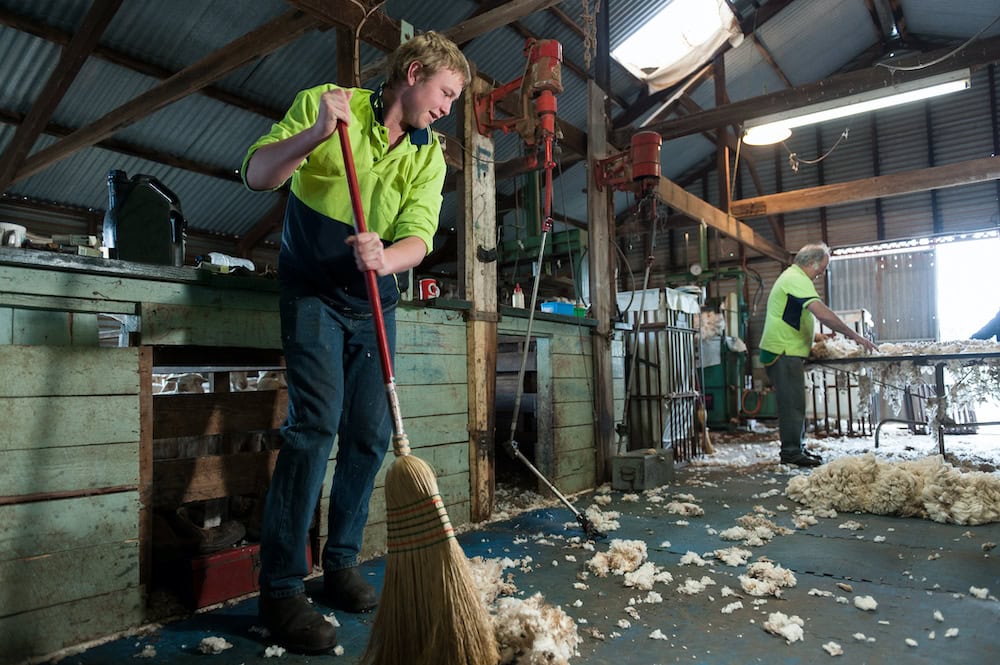 According to the Australian Bureau of Statistics, shearer numbers nationwide have dropped by around 32 per cent in the past decade – and a whopping 23 per cent in the past five years alone. The decline in numbers is accelerating.
This is leading to long delays to the start and finish of shearing in some regions, with implications for animal health such as increased flystrike or grass seed problems on top of general farm management issues and delays.
Farm lobby groups, including the NSW Farmers Association and WoolProducers Australia, have acknowledged high injury rates and poor working conditions are contributing to a major shortage of shearers, which were exacerbated by COVID-19 restrictions on interstate movement and travel from NZ as well as a short shearing window last year due to wet weather.
They are supporting industry moves to improve the working conditions in sheds and help reduce injury rates as part of a broader industry strategy to train and retain more young shearers.
The 'SafeSheds' program was launched in November 2020, and is targeting the whole wool harvesting industry from growers, through to shed staff and pressers to help address safety issues at shearing time.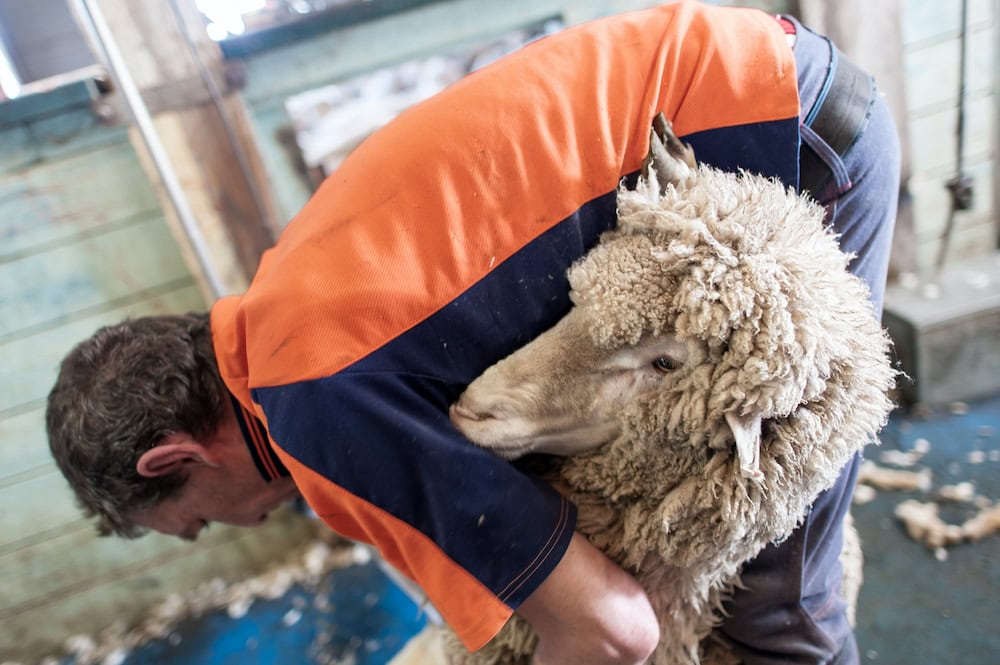 Developed by AWI and the West Australian Shearing Industry Association, SafeSheds is a self-assessment program available in three formats (hard copy, downloadable pdf or desktop/mobile app) and can be completed wholly or in sections related to pre-shearing, induction and post-shearing.
While not formally an accreditation program, it does provide farmers with renewed information about their duty of care obligations and provides a best practice guide and checklists to self-assess current working conditions.
Australian Wool Innovation's woolgrower services project manager, Henry Ridge, says the program was a proactive measure being taken by the industry to encourage new thinking about workplace safety.
Henry says providing safer conditions in sheds has been an ongoing challenge for the wool industry.
"Any investment in sheds is an improvement and will allow the industry to promote a safe workplace and conditions to its workforce."

Australian Wool Innovation's woolgrower services project manager, Henry Ridge.
He says all information is relevant to new and existing wool sheds, and what was considered appropriate in areas such as ventilation, lighting and temperature was the same regardless of whether a shed is new or not.
He explains that recent moves encouraging the adoption of electric shearing plants with an automatic cut out, and replacing old overhead machines, were now considered 'best practice' for the industry, and are encouraged in the program.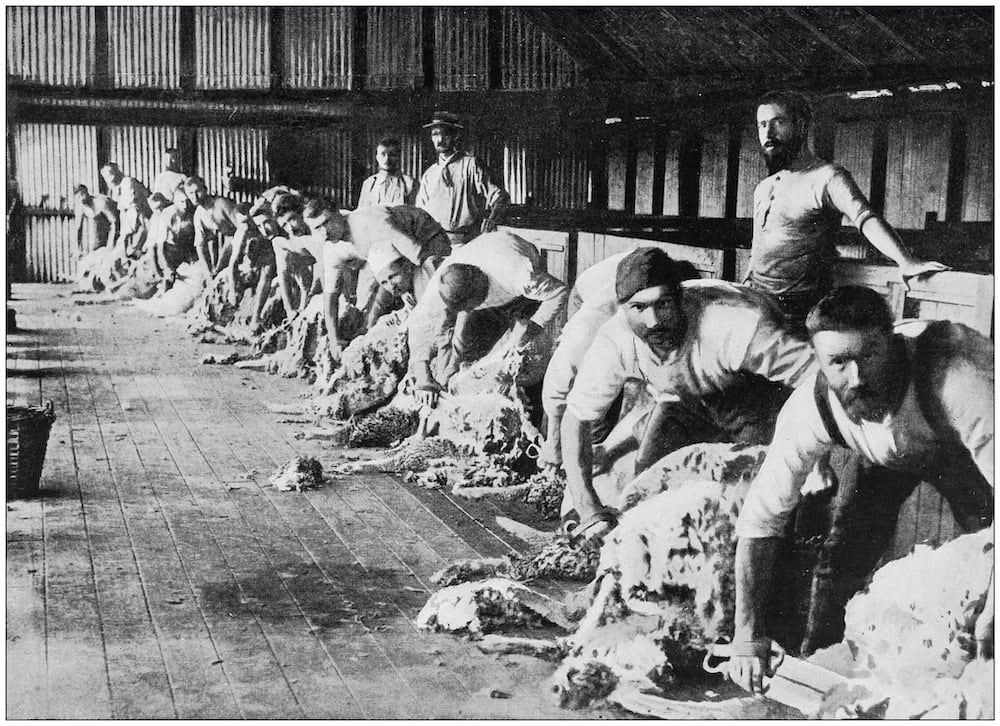 NSW Farmers' wool committee chair, Helen Carrigan, says it is important to acknowledge the majority of sheep and wool producers are doing the right thing when it comes to safety and meeting safety standards in the workplace, and many are prepared to update and improve their sheds when they are financially able to do so.
"No one wants an accident on their farm or in their shed and producers are always open to making improvements in their workplaces when new safety information comes to hand," Helen says.
She says the Association supported the roll out of the SafeSheds program to help farmers self-assess their facilities and make them work for everyone.
"As an industry we do need to be making gradual changes and improvements, combined with better communication, which will be beneficial for the long term," Helen says.
"After years of drought not all people are in a position to financially afford big changes to woolsheds right away."
But Shearing Contractors Association of Australia secretary, Jason Letchford, says wool growers need to change their mindset around woolshed conditions and aim for best practice conditions and amenities if they want to compete for staff long-term.
"Minimum standards are not going to attract labour to your woolshed," Jason says. "If farmers are going to be in the sheep business long term, what do they need to do in terms of attracting staff? Simply ticking boxes on codes of practice and minimum standards are not going to be enough."
Jason says while he thinks the SafeSheds program could go further, it is a good process for producers to go through.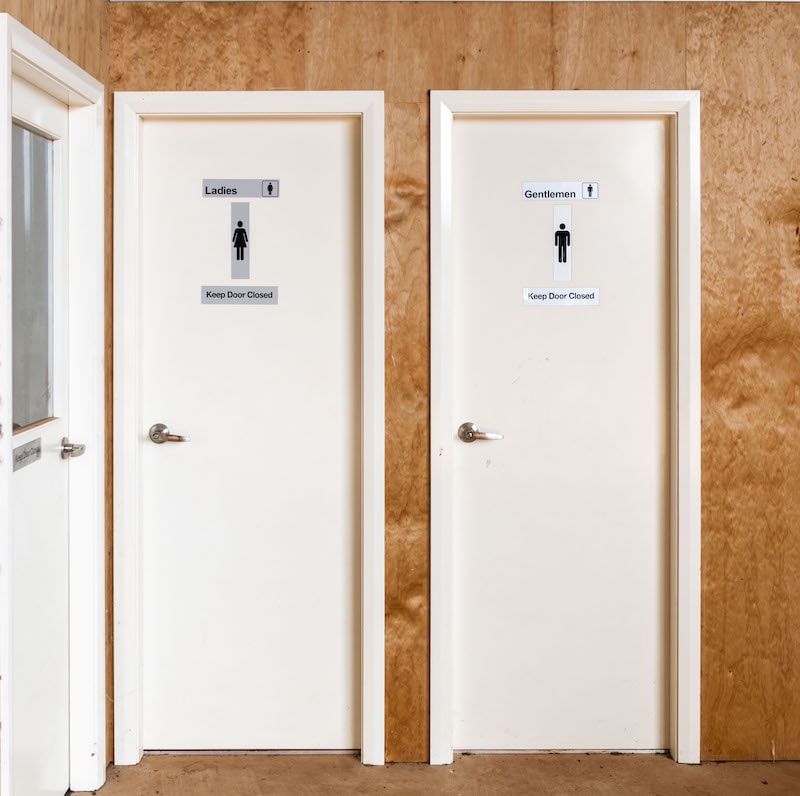 Aussie champ turns efforts to safe shed designs
Attitudes of "that will do" will not be good enough for a wool industry struggling to find shearers and shed staff, according to Dubbo-based shearing contractor and wool grower, Hilton Barrett.
Hilton – a former world record holder and Australian champion shearer who runs Central West contracting business, Help 'em Shearing – joined forces with AWI to develop the 'Arrow Park Shearing Shed Project' which designed a blueprint for the most safe and efficient shearing shed.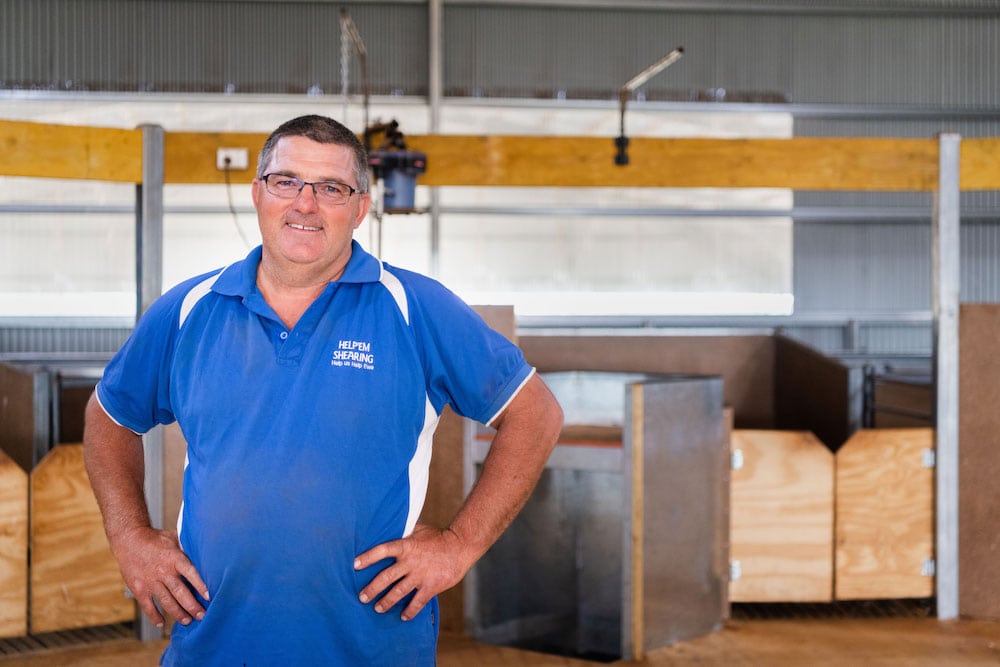 AWI funded the research aspect of the project and industry experts were consulted during trials and final development of the shed design.
Hilton then built the shed on his farm, 'Arrow Park', north of Dubbo. He says farmers need to be encouraged to build new sheds because current conditions are turning people away from shearing as a career.
"There is no shortage of young people wanting to try work in the shearing industry as a career, yet many only stay a day or two as they cannot cope with the current conditions," Hilton says.
"We can provide training to staff, however if the conditions in woolsheds continue to decline, we will continue to see people leave the shearing industry."

Dubbo-based shearing contractor and wool grower, Hilton Barrett.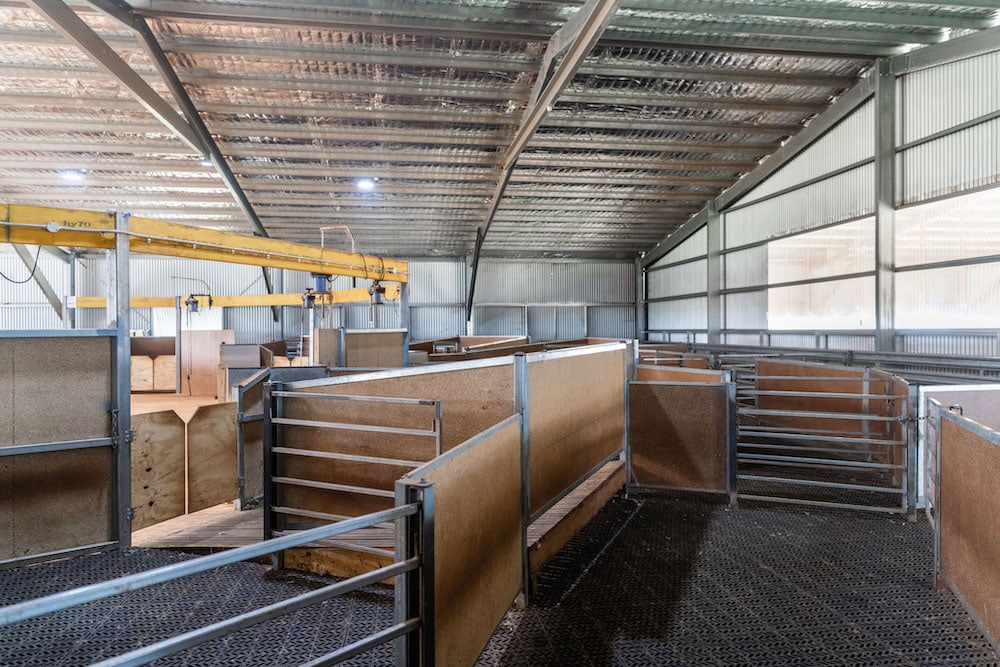 He believes the shortage of shearers and shed staff will only get worse next year.
"It is unacceptable these days for shearers and shed staff to be working in conditions that are notoriously unsafe, with extreme weather conditions, no running water, no fresh drinking water, no fridges, no flushing toilets," Hilton says.
"In my opinion, minor upgrades are not good enough. We need to be encouraging the industry to build new sheds. The majority of shearing shed builders are using out-of-date shed designs, with most being unsatisfactory and unsafe.
"Considering the sheep industry is a $4 billion business, I would like to see farmers apply pressure to the National Farmers Federation to lobby the Australian government for interest free loans and/or shed subsidies."
He says the wool industry now has one of the highest workers compensation rates in the country, with injuries sustained in old, unsafe woolsheds. 
Sheep have also evolved and are now much bigger and heavier, and sheds need to be modernised for shearers and shed staff to cope with the bigger animals, he adds.
"Raised boards are dangerous, farmers should not be including these in a new shed. And no lacquered boards," Hilton says. "Any overhead gear that isn't anti-lock technology should be illegal."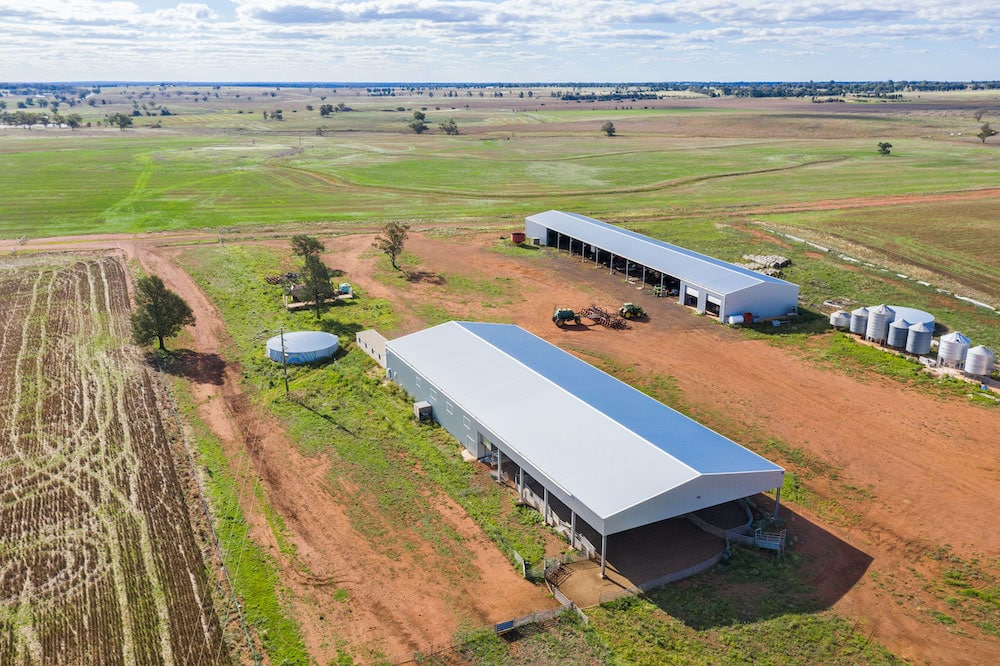 Hilton has called for tighter regulations around woolsheds and shed working conditions to lift safety standards, including new sheds.
He urges all farmers building new sheds to look at the 'blueprint' on the AWI website for the latest guide on what to include and, just as importantly, not include in a woolshed, and extended an open, ongoing invitation for anyone interested to inspect his own shearing shed.

NSW Farmers survey woolgrower members on shearing conditions
A survey of the Association's woolgrower members, conducted in December 2020, found just over 50 per cent of respondents had difficulties securing shearers last year.
Results from the survey, completed by 189 members, will give the Association a better picture of current labour shortages in the wool harvesting industry, and help guide the NSW Farmers' policy response, due in early 2021.
More than 90 per cent of those surveyed said they believed there was a shearer shortage, with most respondents blaming factors such as COVID-19 restrictions and border closures, JobSeeker payments, the hard nature of the work and competing industries like mining as the main causes for the shearer shortage.
More than 70 per cent said they used contract shearing labour, and close to 30 per cent of respondents said they had increased the amount they pay shearers to above award wage rates in order to attract staff.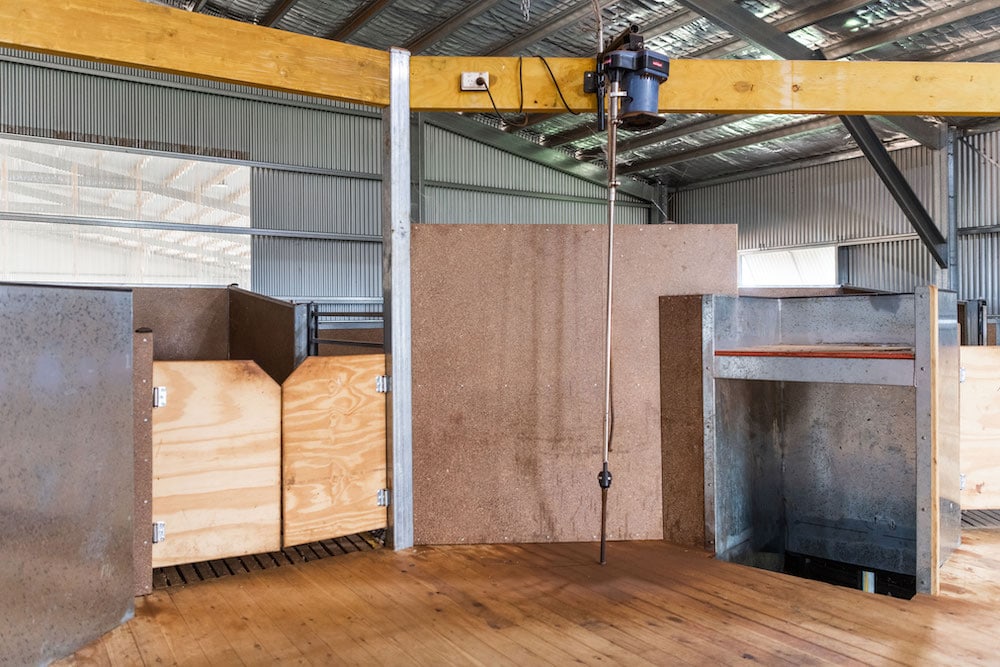 Just over 50 per cent of respondents rated their shed facilities as 'average', while more than 40 per cent rated their facilities as 'high',
and more than 80 per cent of those surveyed said their sheds were 10
or more years old.
More than 70 per cent of those surveyed gave their kitchen, shower and toilet amenities a medium to low rating.
More than 80 per cent said they were satisfied by the quality of the work being undertaken, yet close to 50 per cent said the industry could do more to attract more shearers.
Close to 90 per cent said shearing and shed hand work should be recognised as a registered trade, in the same way as plumbers or electricians
The blueprint for the Safe Sheds program is now available here, at AWI.
If you enjoyed this feature, you might like our story on the rise of co-ops.