Mia Degoumois, owner of the Packsaddle Roadhouse loves what she does. No two days are ever the same as she greets locals and travellers from near and far.
Over the past 19 years, Mia and her husband Arnie – who works off-site as a fencing contractor – have transformed the popular Roadhouse in the middle of what may seem like nowhere, continuing the improvements started by the previous owners.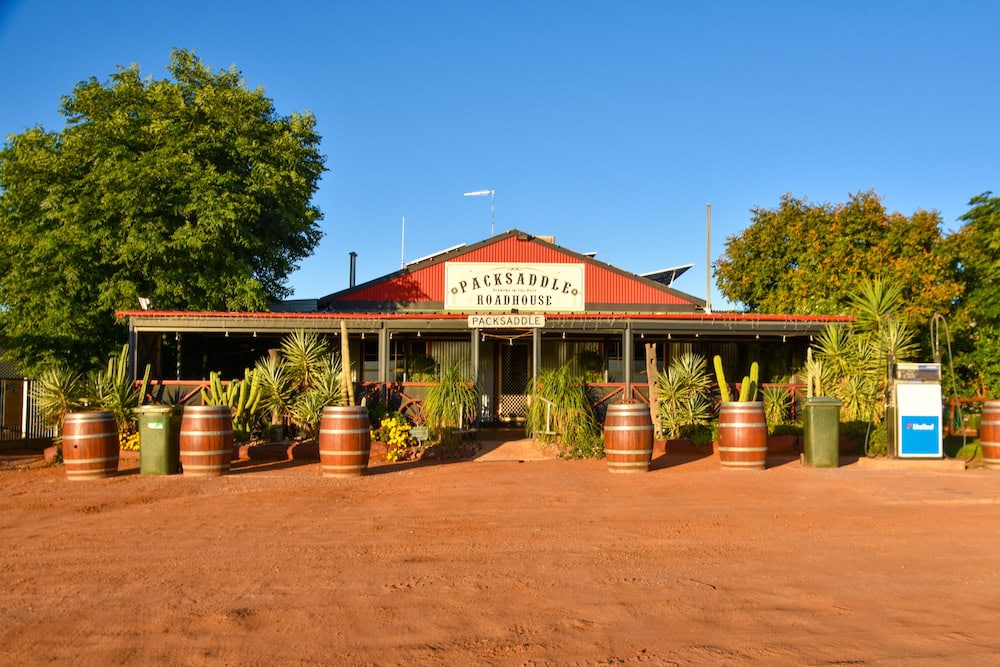 Located on the Silver City Highway, 175km north of Broken Hill and 200km south of the Queensland border, the Roadhouse is a popular watering hole for many venturing on outback travels throughout Australia.
It's a place to refuel and refresh, enjoy a cold beer, a yarn and some of Mia's home-cooked meals, including the best burgers and fabulous scones.
"We love it here and you get to meet such a wide variety of people all looking to enjoy the outback and being in the open away from cities."

Mia Degoumois, owner of the Packsaddle Roadhouse.
From humble beginnings
Packsaddle is located where the Silver City Highway crosses the gum-lined Packsaddle Creek – some say it got its name when explorers Burke and Wills lost a packsaddle from a camel on a nearby hill.
There was an old shanty pub that burned down in the early 1900s and the Roadhouse was built in 1956 across the road from the site of the pub when the road route was changed. It is now surrounded by large sheep and cattle stations.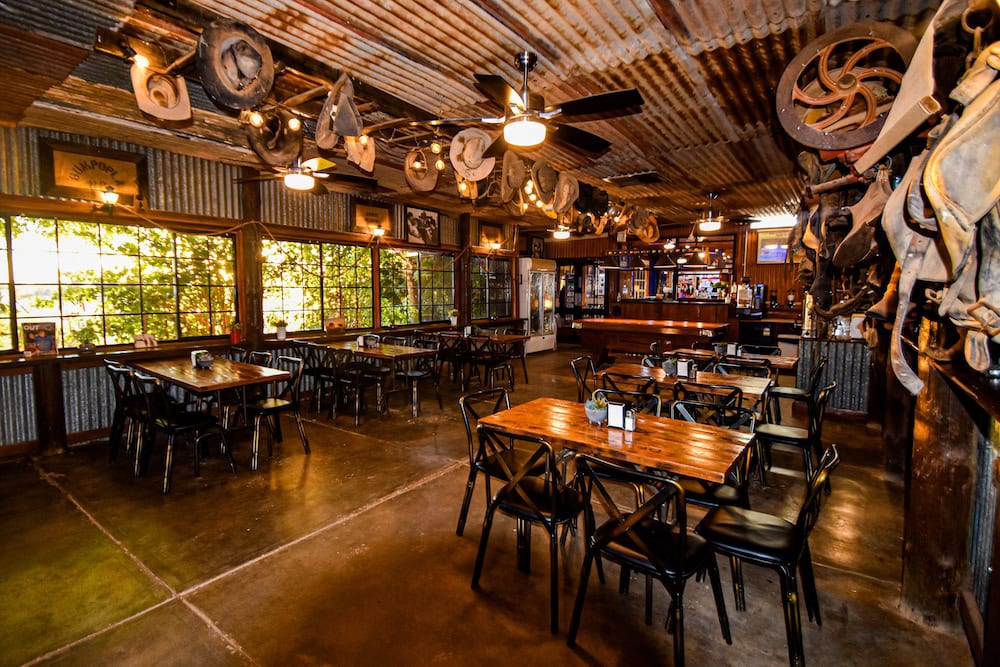 Mia and Arnie have made the Roadhouse a destination in itself with many travellers staying a night or two to enjoy the experience.
"It's not your ordinary Roadhouse like Shell or BP – it's quite unique in that we have a liquor licence and word of mouth has a lot to do with people coming our way," Mia says.
"We have been so busy since Covid – it seems people just want to get out in the open and discover Australia."
Mia, who grew up in Papua New Guinea, met Arnie from Tibooburra in Alice Springs. Arnie took on the job as head stockman at Innamincka Station in South Australia's northeast and Mia had a job at the Innamincka Hotel in 1996. They then moved to Whyjonta Station, 60 kilometres east of Tibooburra in early 1999, where Arnie managed the station till 2003.
Due to the drought, they then purchased the Roadhouse in August 2003.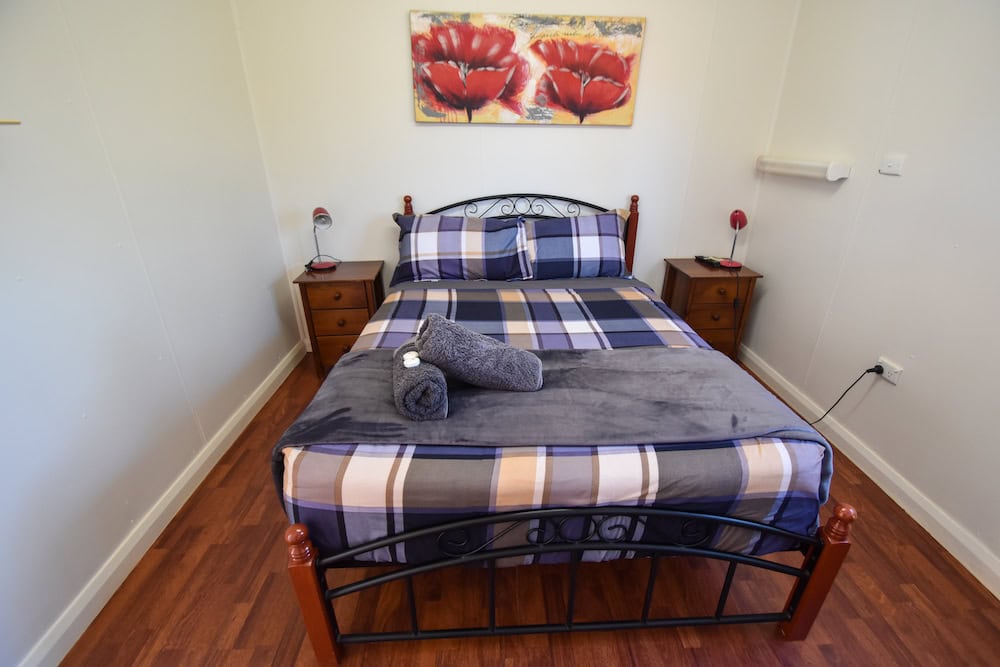 "We saw the Roadhouse was on the market and we thought it would be a good thing to do. We have really loved it and there's a great community surrounding us."

Mia Degoumois, owner of the Packsaddle Roadhouse.
The couple have two children – Jessi, 26, works in real estate in Mount Isa and Clinton, 23, is a head stockman at Nappa Merrie Station, and they both started their education with the School of the Air.
The welcoming inn
The Roadhouse has a bar and restaurant, on-site accommodation and camping facilities, plus fuel supplies.
Step inside the rustic bar and you won't know where to look first – there's a great collection of well-worn ringers' hats, old saddles, boots that have seen better days and droving memorabilia.
Mia, Arnie and staff love a chat, and it is a favourite haunt of locals, who are happy to share their knowledge about where to venture.
You can order a hamburger, sandwiches, steaks, barramundi and schnitzels as well as lighter snacks from the all-day menu.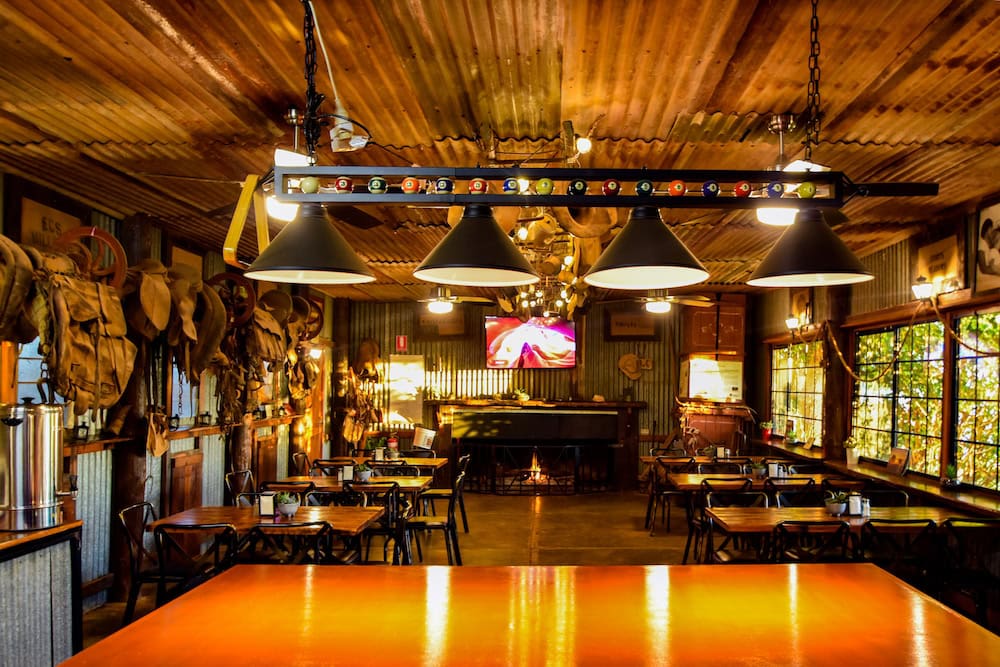 "I think it's the fun atmosphere people like about the Roadhouse, and everyone is friendly and happy to give tips about where they have been and where they are going," Mia says.
The Roadhouse also has 16 motel style rooms with shared bathrooms, on-site cabins surrounded by sandy gardens as well as caravan and camping sites.
They offer spotless accommodation, where people can relax and take a break from camping and use the on-site facilities. Mia believes travellers are looking for somewhere that offers friendly efficient service and good facilities – as well as those home-cooked meals and treats.
Helped by a team of four, she says travellers often comment that they didn't expect this experience in the outback.
The annual Easter Gymkhana-Bikekhana run by the Packsaddle Progress Association and supported by the Roadhouse showcases the riding talents of kids and adults on horseback and motorbikes. It recently attracted more than 1,000 people.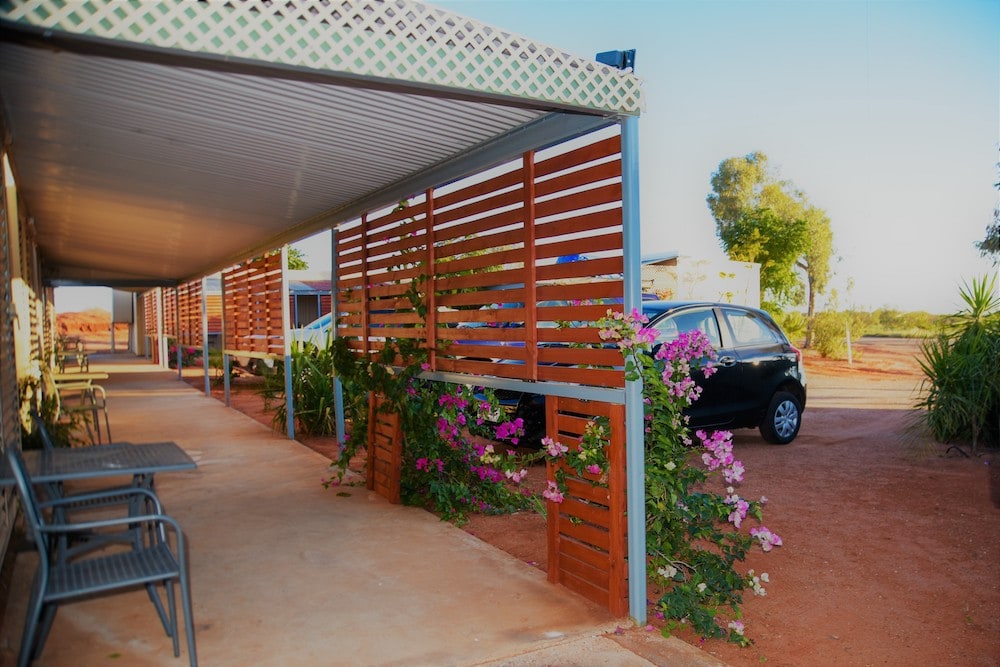 "The two-day event includes plenty of horse races of both the novelty and more competitive kind and a Bikekhana for those that prefer an engine on day two," she says.
The charity auction raises money for the Royal Flying Doctor Service and several other Broken Hill charities.
Heart of the community
"There's such a great community around here and everyone is ready to help when needed – it highlights the community spirit that exists in many towns across the outback."

Mia Degoumois, owner of the Packsaddle Roadhouse.
"We have been run off our feet lately with the local event and the Mundi Mundi Bash near Broken Hill and we had some rain, so a few people got stuck here until it subsided."
Mia is also the unit controller of the local SES which has a base at the Roadhouse as well as a volunteer ambulance officer and RFS volunteer.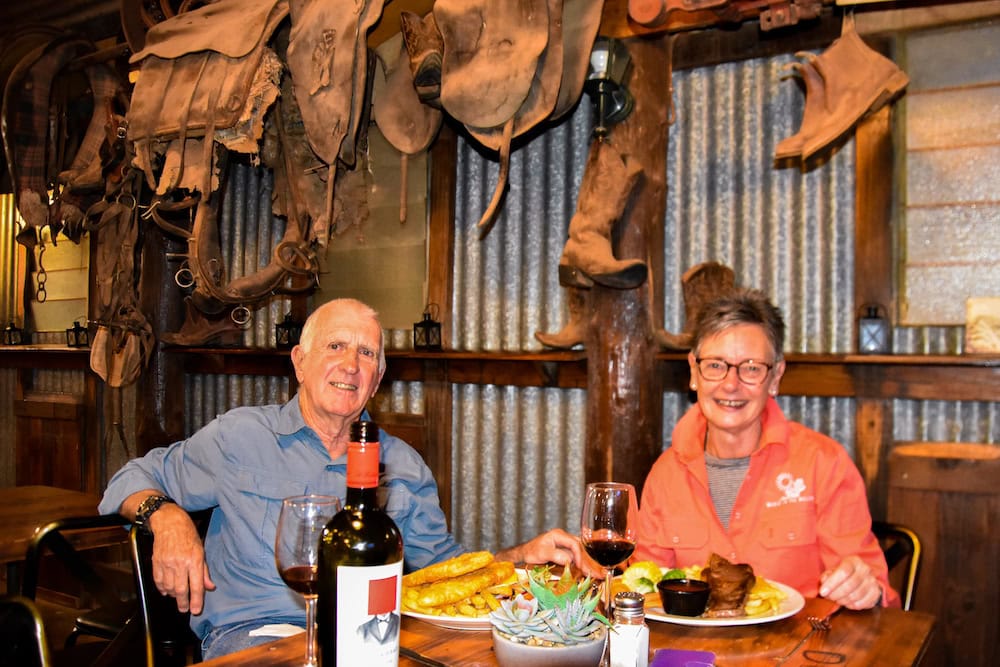 "We have a well-equipped trained unit, and we are called out to accidents and misadventures at times and always prepared," she says. "I didn't really know if it was for me but once I started training, I have learnt so much and enjoy being part of it."
As for the city versus the bush, it's the outback that wins hands down, according to Mia.
"People ask if I would ever live in the city and the answer is no – this is close enough to where I want to be and far enough from where I don't," she says.
Despite the long hours – Mia opens at 8am and often doesn't close till late seven days a week – she wouldn't want to be anywhere else.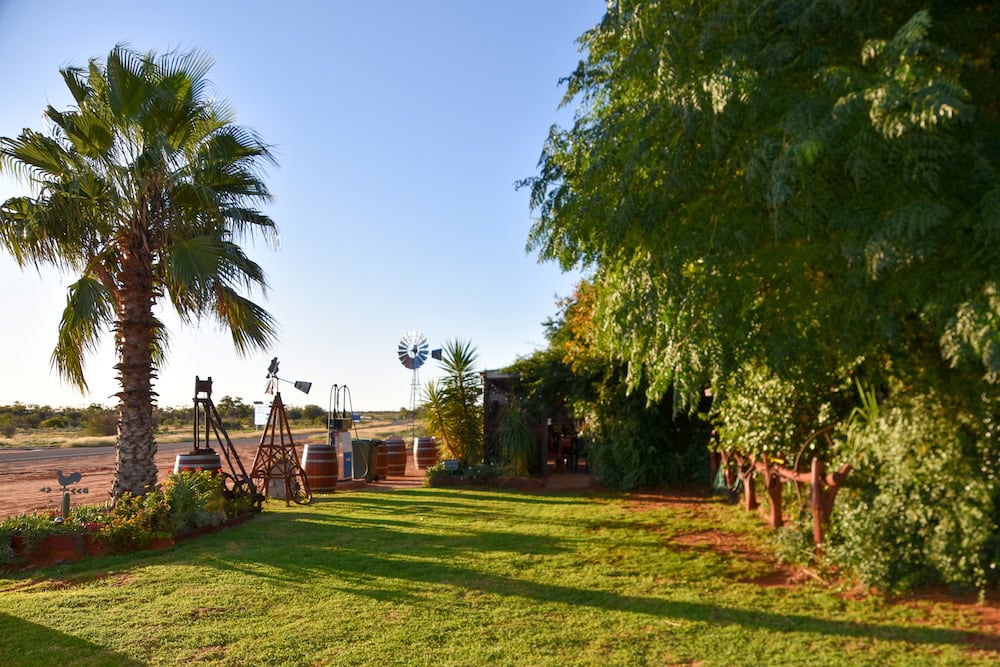 If you enjoyed this feature on the Packsaddle Roadhouse, you might enjoy our story on Cupitts Estate and its hospitality business and accomodation.