Loam is unlocking carbon farming in cropping systems with the launch of its' ground-breaking microbial technology that comes in the form of a seed inoculum.
Aptly named CarbonBuilder, Loam's carbon seed inoculum has built between 3-6t CO2e per hectare per year, across a range of crops in replicated trials and pilots. It works at the root of the plant to store significant amounts of carbon stably in soil.
Loam Co-Founder and Chief Product Officer, Tegan Nock, is excited to commercially launch Loam's CarbonBuilder technology and get it into the hands of farmers.
"Loam's CarbonBuilder is the first of its kind. A simple product that farmers can apply in the agricultural system enabling them to build more stable proportions of carbon within the soil," Tegan said.
"There's not been a technology like it in the marketplace before, and it presents a unique value proposition for farmers."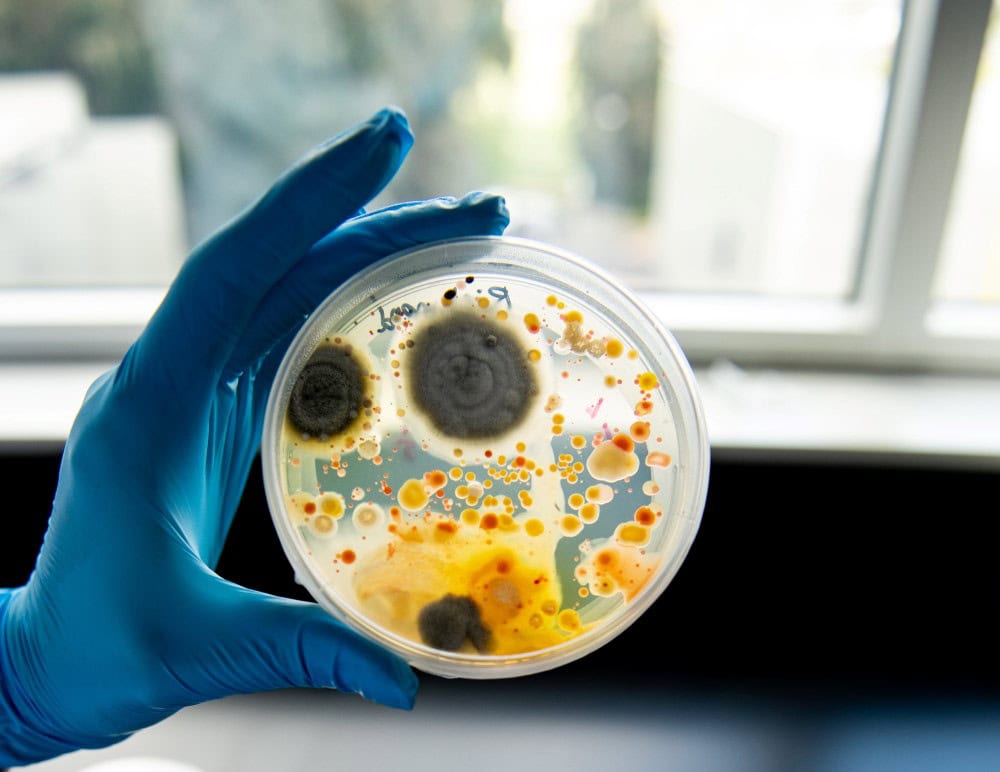 Building soil carbon can take a lot of practice change and investment by farmers, which has created barriers to participation in carbon projects in the past.
"Loam's CarbonBuilder technology is a simple first step, which enables farmers to begin building carbon into their cropping systems."
"You don't have to change practices dramatically to start on the carbon farming process, and Loam's technology enables more growers to step into this space, and actively build carbon, remove CO2 from the atmosphere, and participate in profitable carbon projects.
"With Loam's technology we're able to open a door for farmers in the cropping sector –that wasn't necessarily open before – to genuinely participate in carbon farming, which is really powerful.
"Loam opens up new pathways for farmers to diversify while also achieving genuine impact for climate at scale, which is really exciting."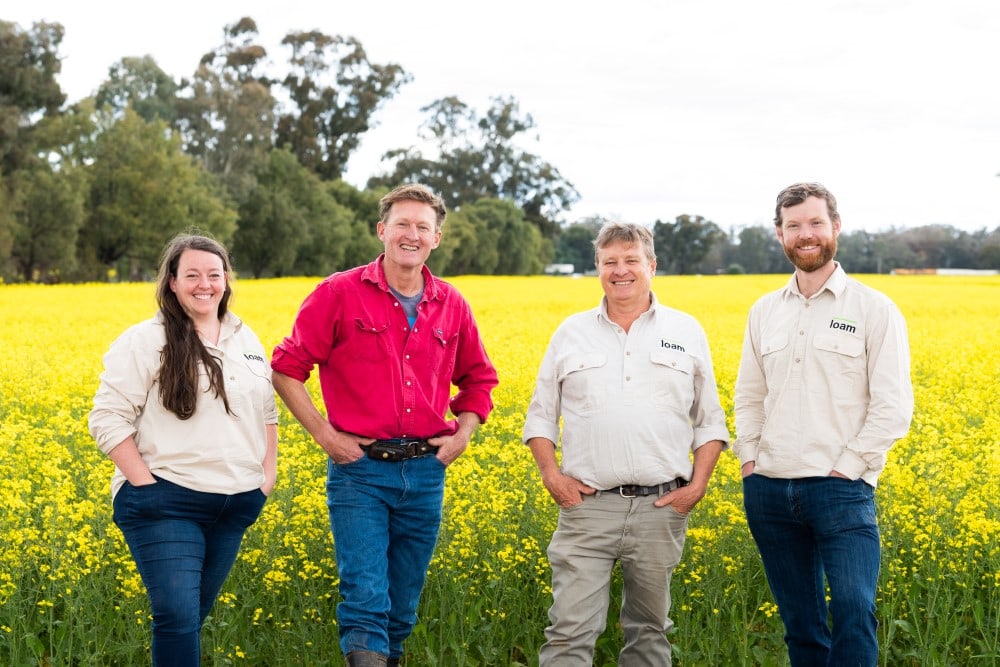 Fellow Co-Founder and CEO, Guy Hudson, said the role of beneficial fungi in agriculture has been "hugely underexplored."
"We're only just starting to understand how important these organisms are in the ecosystem," Guy said.
Investing in carbon farming and regional NSW
Enabling farmers to remove CO2 from the atmosphere and be leaders in climate action is a vision shared by Loam's investors, who include the Federal Government (through the Clean Energy Finance Corporation (CEFC)).
It recently invested $9.3 million as part of Loam's $105m Series B funding round.
Federal Minister for Agriculture Murray Watt said the Government was proud to be backing a regional agricultural success story.
"Loam began in Orange and now has expanded to four laboratories and a presence in the United States and Canada," Minister Watt said.
"Government finance will support the development of this crucial soil technology that will support regional jobs and development while benefitting Australian farmers."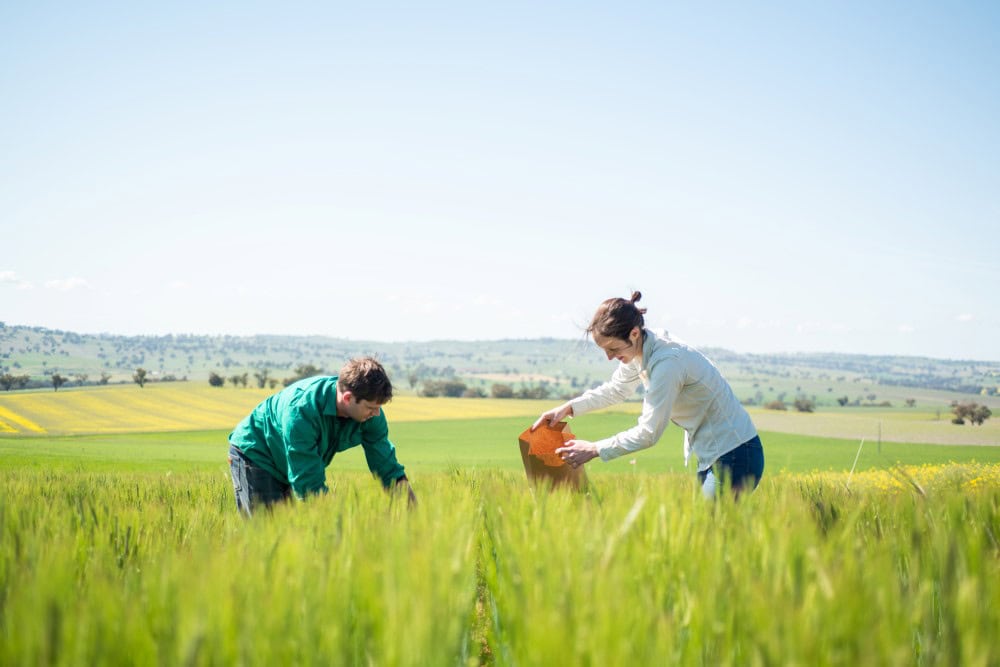 The CEFC has already invested $5.8 million in Loam, taking its total investment to $15.1 million.
Loam's A$105m Series B round was also led by Lowercarbon Capital and Wollemi Capital with participation from Horizons Ventures, Acre Venture partners, Main Sequence, Grok Ventures and others – bringing Loam's total funding to-date to A$150m.
Delivering maximum benefits back to farmers
Loam is launching its CarbonBuilder technology together with its SecondCrop carbon projects, to increase transparency, economic value, and maximise the benefits of increased soil carbon delivered back to the farm enterprise.
"SecondCrop is Loam's carbon farming program which enables more farmer friendly pathways to enter carbon projects with greater support, and more flexibility," explains Loam Co-Founder and Head of Agronomy, Guy Webb.
"Providing farmers with more transparent carbon project options and new technologies will enable the greatest agronomic and climate outcomes.
"Carbon is the only commodity that you get paid for, that doesn't leave the farm gate. The carbon stays in the soil and continues to benefit your farming practices."
Loam is partnering with farmers in SecondCrop carbon projects, along with working with their existing agronomists and systems, to deliver high-performing carbon projects and deliver the benefits of increased soil carbon back to the farm.
"The benefits of Loam's CarbonBuilder products are really exciting, because it proves growers can build carbon in cropping soils.
"Understanding how particular soils work and what you've got to do to maintain structure and root biomass, and nurse them along to get the carbon to build, is where Loam is really focused."
Loam is now enrolling a limited intake of Australian farmers into ERF carbon projects through SecondCrop. To find out more email info@loambio.com
NSW Farmers has welcomed recommendations to upgrade Australia's carbon credit scheme. Read more here.