Sydney is perilously close to no longer being a working port due to existing pressures on transport and logistics, but the Great Western Highway remains the major artery of NSW, albeit one bedevilled by narrowing at key points along its length. While the NSW Government has progressively upgraded sections of the road to make it safer and more reliable over past decades, the latest section of the Great Western Highway Upgrade Program will complete the final 34-kilometre connection of a modern dual-carriageway link across the Blue Mountains.
Upgrade divided into four sections
The recently announced upgrade consists of four sections. The Medlow Bath Upgrade will improve and duplicate the existing highway with intersection improvements and a new pedestrian bridge. Transport for NSW anticipates the Review of Environmental Factors (REF) will open for consultation in June 2021, with construction set to begin in late 2022.
The East Upgrade from Katoomba to Medlow Bath and Medlow Bath to Blackheath incorporates an upgrade, duplication and widening of the existing highway, with connections to a tunnel portal at Blackheath. The REF will be open for consultation in October 2021.
The West Upgrade from Little Hartley to Lithgow includes an upgrade, duplication and widening of the existing highway, with connections to a tunnel portal at Little Hartley. The REF will be exhibited for consultation in October 2021.
The Central Upgrade from Blackheath to Little Hartley consists of the construction of a tunnel bypass of Blackheath and Mount Victoria. TheREF is slated to be open for consultation by mid-2022.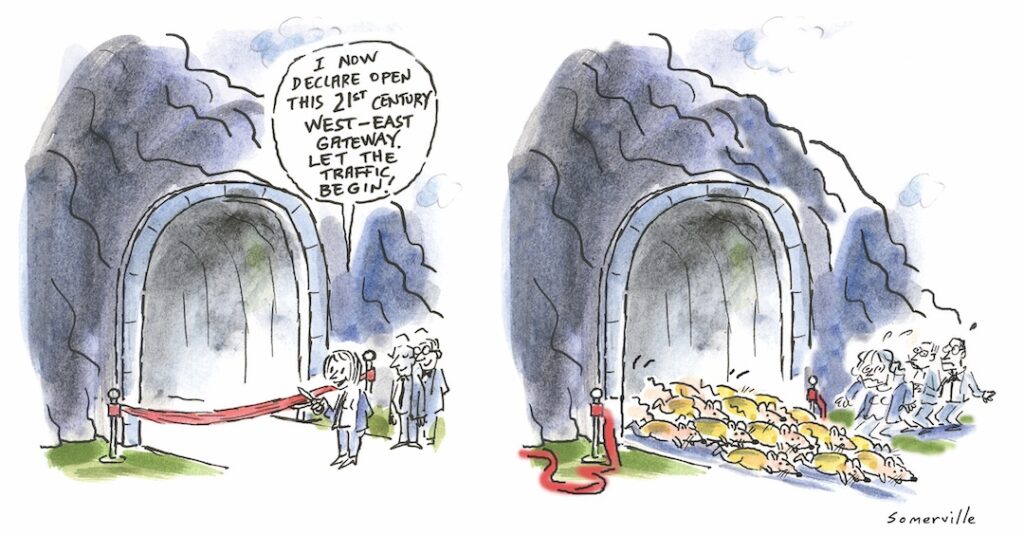 Tunnel will 'transform the state'
In early May, the NSW Government announced it was investigating the possibility of connecting the two proposed tunnels currently under further investigation. Deputy Premier John Barilaro says the proposed tunnel would transform the state by better connecting the Central West to the East Coast.
"We have already committed to tunnels at Blackheath and Mount Victoria – this proposal would see those tunnels joined together, creating the longest road tunnel in the country."

John Barilaro, Deputy Premier NSW
"This is an immensely complex and ambitious plan, but we're working hard to make it happen because we know what a difference it will make to the lives of commuters, to regional businesses who need access to Sydney and vice versa, to freight companies, to families visiting relatives and to holidaymakers," says Barilaro.
"Completing the Katoomba to Lithgow section would deliver the final stage of a 130km upgrade, delivering dual carriageway on the Great Western Highway, a multi-decade program of works, making a safer, more resilient corridor."
Minister for Regional Transport and Roads Paul Toole adds, "The NSW Government knows how important this upgrade is to the people who use the Great Western Highway every day, and in improving connections between Sydney and the Central West, which is why we committed $2.5 billion to deliver a once-in-a-generation upgrade to this key corridor.
"As part of this upgrade, we've already committed to a 4.5km tunnel to bypass Blackheath and a 4km tunnel underneath Victoria Pass, one of the steepest roads in NSW," says Toole.
"We're now investigating connecting those two proposed tunnels into one longer tunnel. This would be a history-making project, delivering Australia's longest road tunnel and allowing motorists to avoid all the current pinch points from Blackheath in the east to Little Hartley on the western side of Victoria Pass.
"It will also mean less disruption for local residents and businesses during construction and a smoother, safer journey for those travelling underneath Blackheath and Mount Victoria, as well as those travelling above."
Mr Toole says the eastern entry for the proposed tunnel will be on the outskirts of Blackheath to minimise impact on local homes, and be built in a section of national park land to the south of Evans Lookout Road.
Transport for NSW is engaging with National Parks about the upgrade's impact on land adjacent to the proposed portals. Neither portal would impact the Greater Blue Mountains World Heritage Area.
Mr Toole says that heavy traffic over the Easter weekend had reiterated the importance of the Great Western Highway Upgrade and safe, reliable connections over the mountains for locals and travellers alike.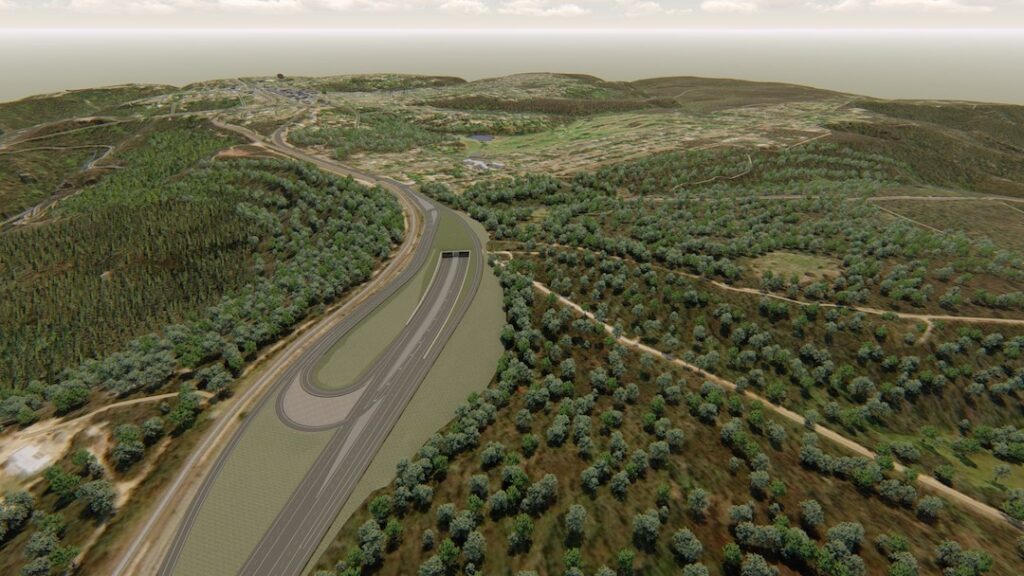 The need for speed
NSW Young Farmers Chair Rachel Nicoll echoed John Barilaro and Paul Toole's comments.
"People living in rural and regional NSW always welcome investment in long awaited infrastructure, says Nicoll. "Our road network has stress tested with fire and flood, and with more and more people moving to or visiting NSW west of the Great Divide, it struggles to keep up with current let alone future needs. Businesses need to feel a sense of confidence that their investment in their business is being taken seriously by Government. "
"With Badgerys Creek airport due to commence operations in 2026, having dual carriageway across the Blue Mountains presents a great opportunity for food and fibre producers in Western NSW. For any producer, transport is a big cost and spoilage is a big risk. Farmers are now using global platforms where they can export produce to the world. As producers of food and fibre, and business owners, we want to be sure we are getting the best out of our business and that we are being adequately supported by our transport networks, whether they are road, rail, sea or air," Nicoll continues.
Construction on the Great Western Highway Upgrade is expected to start at Medlow Bath in 2022, with the full upgrade expected to be completed within eight to 10 years.