The Australian Animal Welfare Standards and Guidelines for Poultry were endorsed by agriculture ministers from all states and territories at a July meeting in Perth amid a firestorm of media reports that they would send egg prices soaring.
While the standards – which were developed by an independent panel in consultation with stakeholders and the public – were adopted as recommended, it was decided each state and territory would be responsible for implementation, meaning the timelines were still open for discussion.
Egg producers believed moving away from conventional cage egg production too soon would leave them with stranded assets – expensive infrastructure that could not be used – which would, in turn, drive farmers out of business. Activists, on the other hand, had shown their hand in wanting an immediate end to cages regardless of the cost.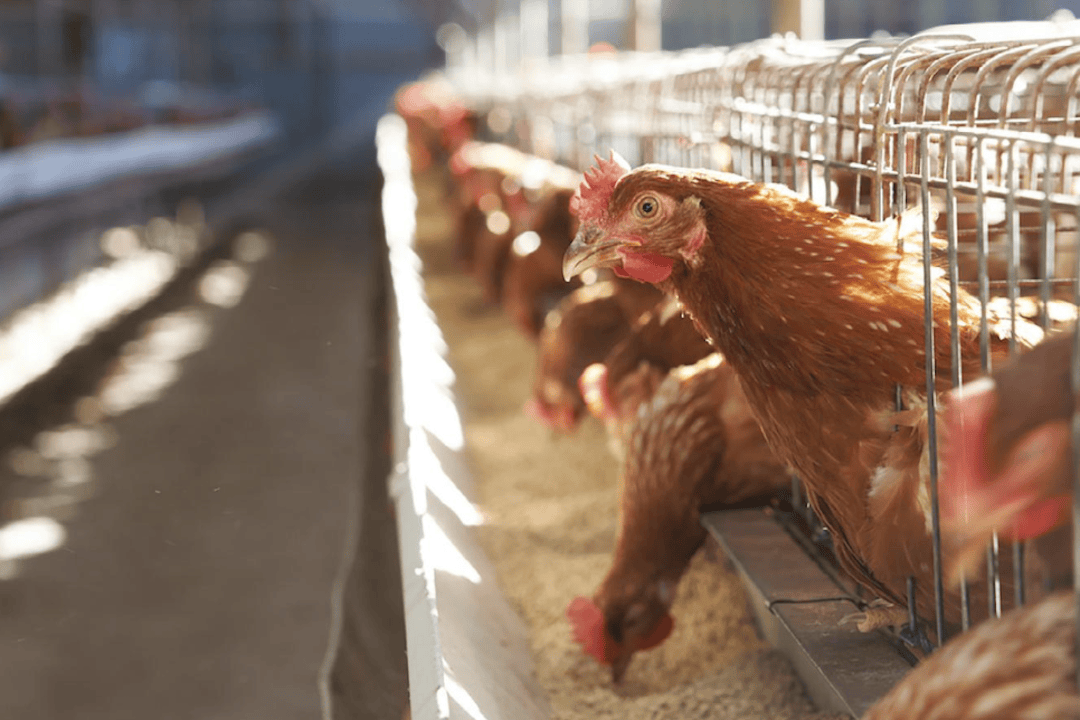 Cost of living a big concern
One of the key sticking points for egg producers was the 'phase-out' date for conventional cage egg production. The recommended date of between 2032 and 2036 was too early, according to producers, who said many would be forced out of business as a result and argued for an end date of 2046.
Brett Langfield, an egg producer from Young who has 680,000 birds in both free range and conventional cage egg systems, says families would be in the firing line if farmers didn't have time to properly transition their businesses.
"Eggs are an affordable and nutritious product enjoyed by most families, and with so many families doing it tough at the moment the last thing we need is anything that will make food more expensive," Brett says.
"Australian farmers and consumers are slowly transitioning away from cage eggs, free range accounts for 47 per cent of supermarket sales now, but drastic market intervention would result in a supply crunch that will send prices soaring.
"Let's not forget that eggs are a critical ingredient in cakes and pasta, not to mention so many other staples like chicken schnitzel, mayonnaise, pies, and fish fingers. It's caged eggs that are often going into their production, so expect to see a flow-on effect of costs if businesses will be forking out more for free range."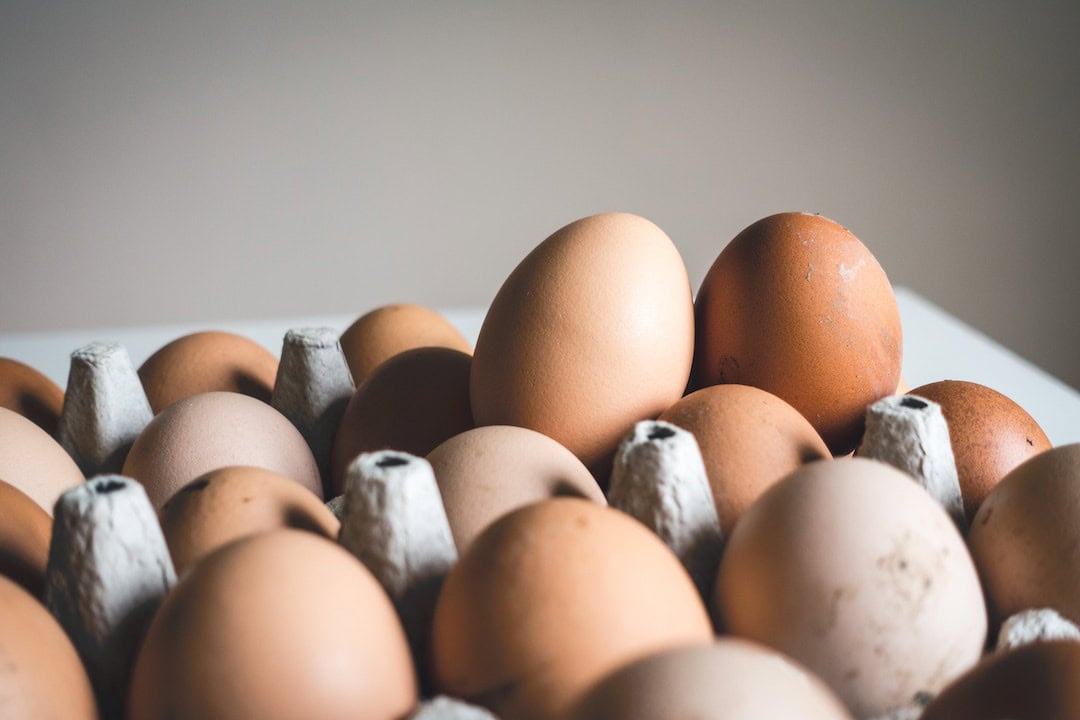 Brett's farm produced about 600,000 eggs every day – or 50,000 dozen – equating to more than 16 million dozen eggs each year.
An early ban on caged eggs in New Zealand had smashed consumers, leading to scarcity on supermarket shelves and prices of up to $15 for a dozen eggs.
In a recent interview with the ABC, Poultry Industry Association of New Zealand executive director Michael Brooks said supermarket egg prices had gone up by 50 per cent because of a "commercial decision" to stop selling caged eggs by 2025.
"Suddenly there are 600,000 fewer hens and 600,000 fewer eggs a day; so [that leads to an] egg shortage," he said in the interview.
"Farmers do need some help. I think it's the same in Australia and certainly here in New Zealand, there is no financial assistance given to farmers.
"It's just one day you're legal, next day you're not."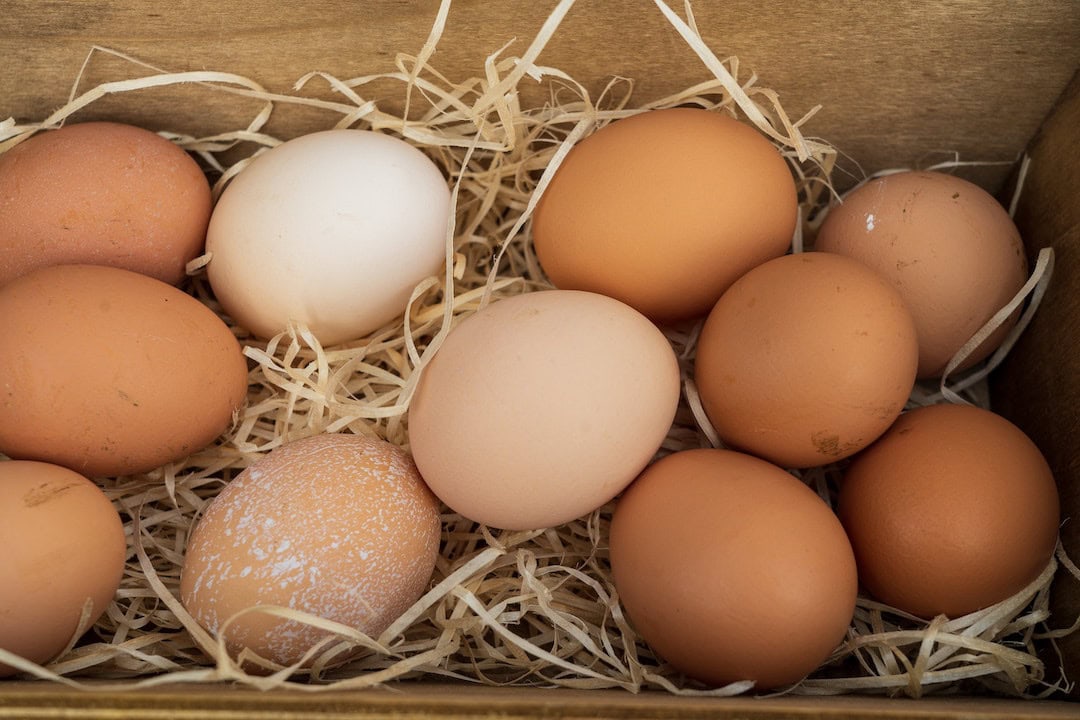 Orderly transition for egg production is key
Farmers had warned decision makers that the egg industry could not afford to stop conventional cage egg production before 2046 without causing supply shortages and subsequent price spikes.
According to Australian Eggs, conventional cage production made up 40 per cent of supermarket sales, but they were also used in a range of other edible products. NSW produced the highest proportion of eggs – 36 per cent of the national total – turning out 6.6 billion eggs in 2021-2022. 
With the decision on when to phase out conventional cage egg production now placed onto each state, Brett says the industry was uncertain about how that would impact pricing and supply.
"You cannot pull the rug out from under farmers and shift the goalposts, it will simply cripple their businesses," Brett says.
"An orderly transition away from conventional cage systems is already underway, and working with industry will prevent the need for a substantial financial package from government to help these businesses make the early transition.
"We would hope to see the NSW Government follow through on the stated position of Premier Chris Minns, who ruled out considering a ban on conventional cage egg production in June."
The announcement from the Premier came on the back of a private member's bill from the Animal Justice Party, which sought to outlaw conventional cage egg production within a year. When questioned by media, Mr Minns said his government would not support that legislation.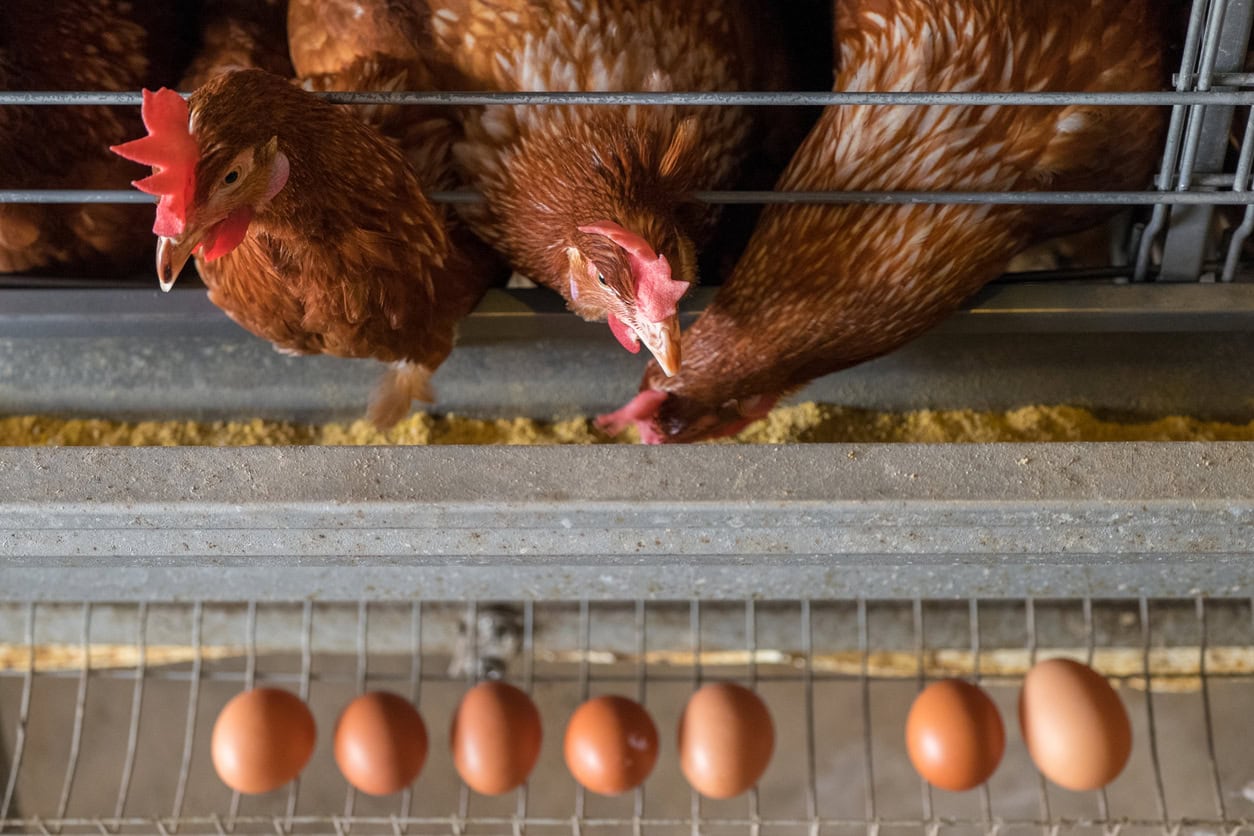 Question of timelines
The priority for the animal activists was clearly to see an end to conventional cage egg production as soon as possible, but amid a cost-of-living crisis it would be politically difficult for the government to even contemplate such a move.
Meanwhile, Brett pointed out the egg industry was already moving away from cages as the market shifted to free range.
"We've been transitioning for some time, we've been in cage and now we're in free range with 30 per cent cage and 70 per cent free range, which is pretty much where the market is," he says.
"Our standards and guidelines are the ideal outcome, we have world leading standards across all egg-producing systems, and I believe the consumer should be able to make their own decision.
"What we don't want are rushed changes, where food shortages and prices become a concern – we want to make sure the consumer does not get impacted in this process."