Twelve teams of working farm dogs from Australia and New Zealand will compete to win the title of hardest working team in the inaugural Cobber Challenge Relay.
The Cobber Challenge has traditionally showcased the efforts of individual working dogs, but this year's challenge celebrates the teamwork that goes into running a farm.
The new relay format recognises that farmers often work dogs in teams, or pick certain dogs to do different tasks, like mustering mobs of cattle or pushing sheep through yards.
Now in its seventh year, the 2022 Cobber Challenge Relay will run from Monday 22 August to Sunday 11 September.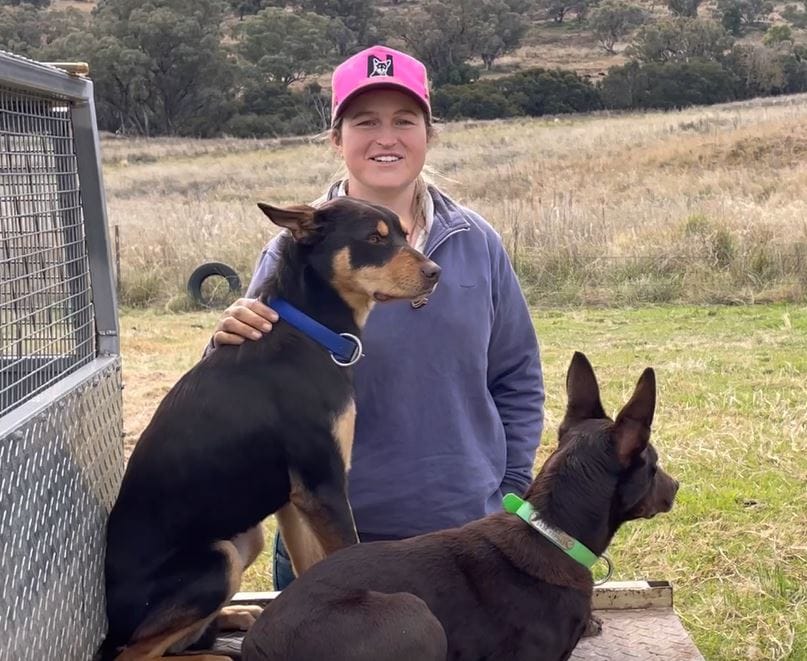 Farmers have nominated teams of two, three or four dogs. Each day of the three-week competition, the farmer will select one of their nominated dogs to wear a GPS collar, to track how far, fast and for how long they work. The results will be combined to crown the winning team.
Their data is uploaded daily to the Cobber Challenge website so fans can follow along with their favourite working dog teams.
Nick Foster, a stockman from Boorowa, NSW, can't wait to show off how hard his dogs work – and play.
"They are a part of my family, and they love my kids. Every day they get off work, they go find my kids," he says.
Nick's team 'Koonama Working Kelpies' is really a family affair. All four Kelpies are related. Cracka and Drake are brothers, with Cracka siring Scorcha and Bundy.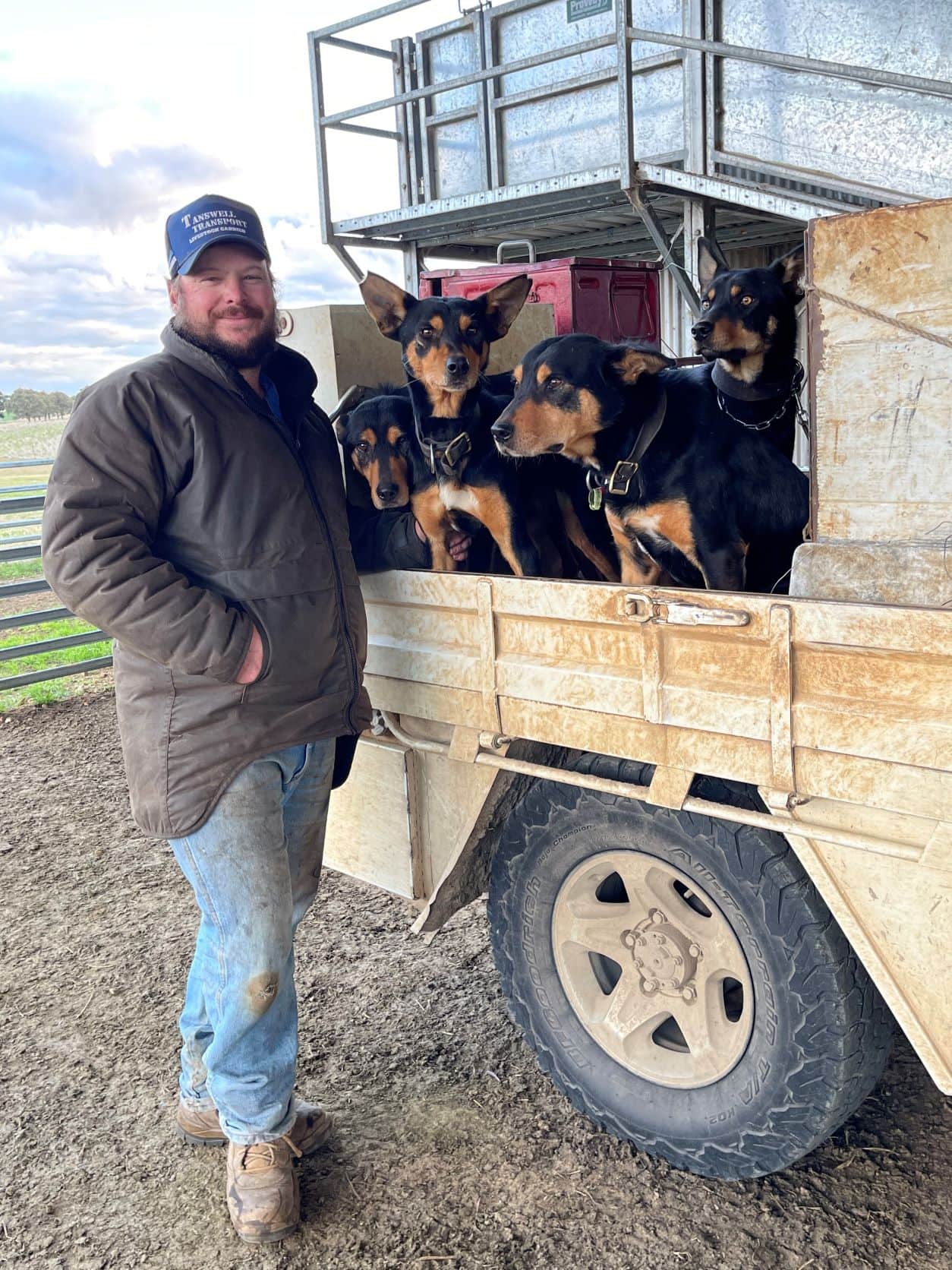 The other three NSW teams competing in the Cobber Challenge Relay are:
Olly Hanson of Corinella with the 'Lost River Kelpies' team including dogs Jake, Bowie and Hex.
Sarah Richards of Coolah with 'Nerremen Kelpies' team including dogs Kora, Spud, Cash and Tank.
Georgie Constance of Binalong with 'The Young Guns' team including dogs Belle, Beau, Murray and Jess.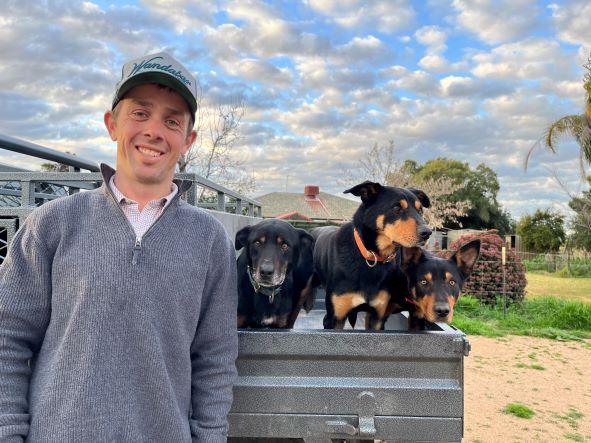 Genine Jackson, a grazier representing Queensland in this year's challenge, has a special bond with her working dogs. In 2020, Genine fell off a young horse, crushing three vertebrae. She didn't know if she could continue mustering Brahman cattle on the family's station near Charters Towers. But working dogs, trained to take a bigger range of commands, returned her independence.
As she recovered and learned to train dogs in a new way, she was gifted a dog named Turbo.
"Turbo is the dog that trained me, then trained my other dogs. Dogs have helped me accomplish much more than I ever thought I could," Genine said.
Sadly, Turbo recently passed away and Genine has christened her team of two Kelpies and one Collie, 'Team Turbo' in his memory.
Representing New Zealand this year is 19-year-old shepherd Taylor Bird. His 'Team Hakatere Station' is made up of four dogs – two Huntaways and two Heading dogs.
"We had so many amazing nominations this year, and the 12 we've selected span from Bodallin in Western Australia, across to Mount Somers in New Zealand, almost 5000km, says Kellie Savage, Cobber's Marketing Manager.
"These teams showcase different types of farms and different breeds of dogs. But one thing all the teams share is a special relationships between our entrants and their dogs."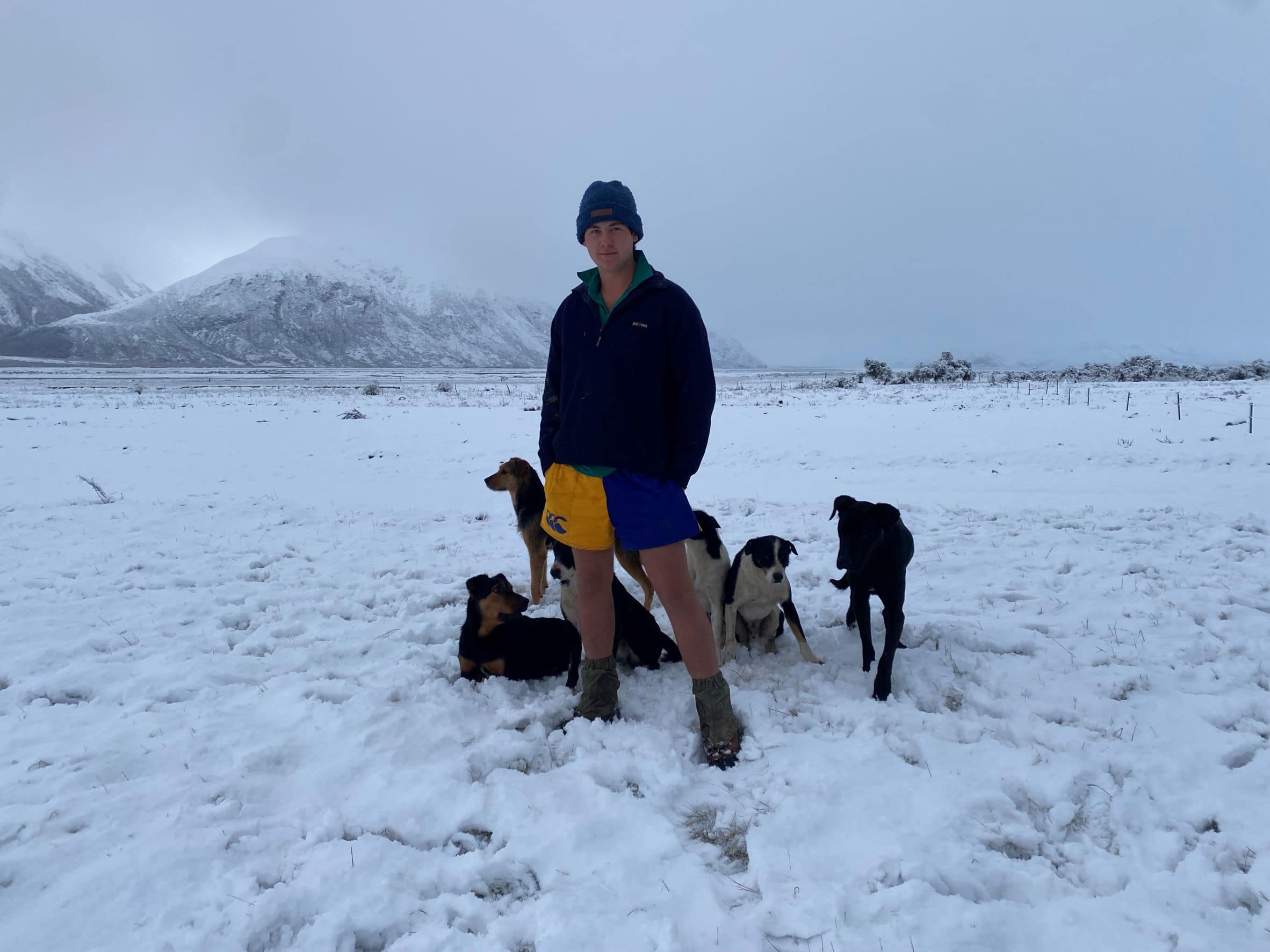 Kellie says the relay format will give people a better sense of how farmers really work with their dogs. "When they're out on the land, it's a team effort," she says.
If you enjoyed reading this, click here to read more on the value of farm dogs