Bob and Leonie Sinclair don't hesitate when asked why they started a carbon project.
"We saw it as a huge benefit to the environment and to our property. And we thought about giving our kids and grandkids a better world to live in," Bob says.
The Sinclair's two properties – Berangabah and Yallock – cover 85,000 hectares on the border of the Cobar Peneplain and the Murray Darling Depression.
Rangeland goats are the primary source of farm income, but the two properties also host 1500 Dorper sheep, 150 head of Santa Gertrudis cross cattle and another mob on agistment.
The trapping of rangeland goats is also helping produce income from a 14,000-hectare carbon project that has been developed by GreenCollar, a company that works with farmers throughout Australia to diversify income streams.
Prior to the project commencing in 2015, feral animals like goats and pigs and uncontrolled livestock grazing had suppressed native forest and prevented it from regenerating.
"We have not had to fence off any of the land set aside for the project. The main task is to control the feral animals, which includes the trapping of rangeland goats," Bob explains.
Six years on, the project has delivered significant benefits for both the environment and the Sinclair's business, condensing ten-year business development plans into just a few short years, and allowing the Sinclair's to shape their property to their own vision.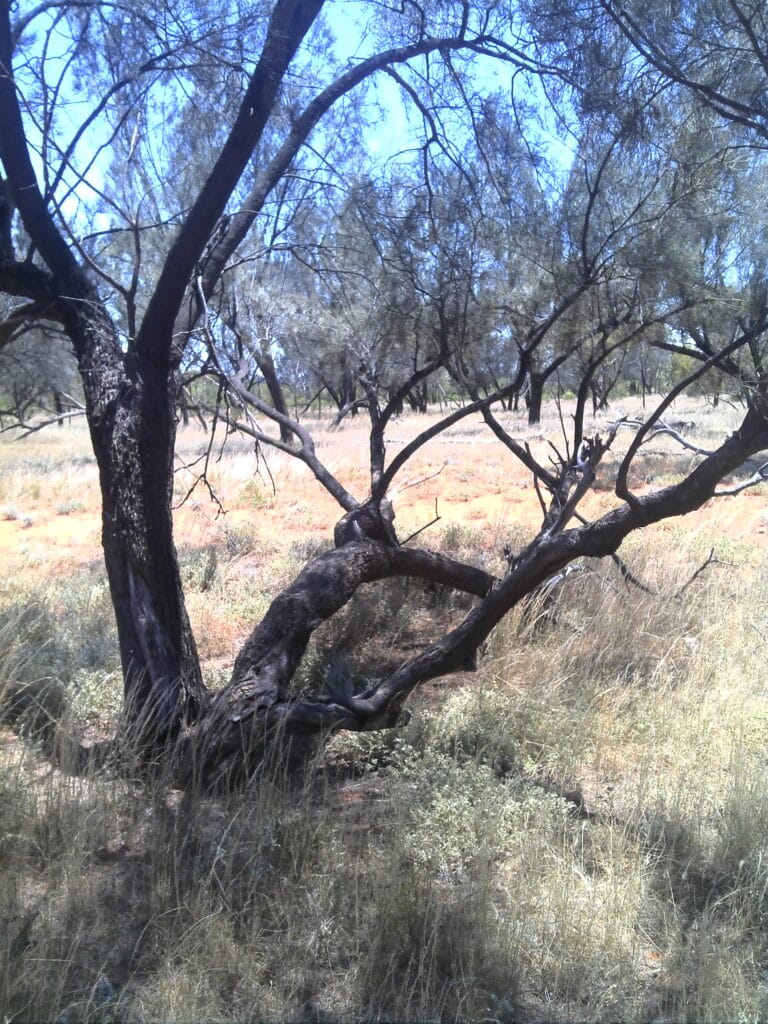 "The extra income has really allowed us to jump ahead in terms of our improvement plans. It's pretty rough country, so we've got to have good fencing and good handling facilities."

Western Division farmer Bob Sinclair
"It's enabled us to go out a buy a heap of yards. Originally, we only had one set of decent cattle yards in the middle of one of the properties, which is 130,000 acres. My father, brother and I built them back in 1969.
"Now we've got four sets of yards on that property and replaced an old set of yards on the other property, and we got one for more go. We've got laneways and holding paddocks, so it's much easier to get stock on and off the property."
The new infrastructure also makes the Sinclair's land more attractive for farmers seeking agistment., with income from the carbon project helping to fund new fencing, water troughs and new cattle handling equipment
What's more, Bob says the property looks healthier with an enormous amount of regrowth, which is satisfying the project aim of promoting biodiversity and habitat for native wildlife.
Bird life has boomed, with over 40 species around the homestead and across the two properties including mallee fowls, wedge tailed eagles, swans, pelicans, bowerbirds, honeyeaters, parrots, cockatoos, owls and more now calling Berangabah and Yallock home.
"Now we are out the drought and there has been good rain, the properties are looking brilliant."
The livestock sector has released an ambitious roadmap about how it intends to achieve carbon neutrality by 2030. Read more here
If you enjoyed this feature, you might like our one on how climate change is being tackled on farms.