Australia's love affair with rooftop solar power is unrivalled, with almost three million homes boasting solar panels.
It started in the early the 2000s and has spread rapidly into large-scale industrial projects covering hundreds of hectares of rural land in more recent years.
With a lifespan of anywhere from 10 to 25 years, the number of solar panels nearing the end of their lives is about to grow exponentially.
Currently, almost all broken or expired solar panels go into landfill with estimates that more than 30,000 tonnes of modules could end up there by 2035. (Source: UTS Institute of Sustainable Futures and Equilibrium Consulting)
International estimates are staggering. The International Energy Agency expects 78 million tonnes of raw materials to be tied up in solar PV panels by 2050.
Recycling and reclaiming services are emerging in Australia, including Reclaim PV in Adelaide and Brisbane and PV Industries in NSW.
Reclaim PV Director Clive Fleming said the company has recently invested in chemical processing equipment to add to thermal and manual recycling of materials.
"Those three processes will get just about everything we can, including lead, silicon glass, silver, and aluminium, which then go back into Australian manufacturing," Clive said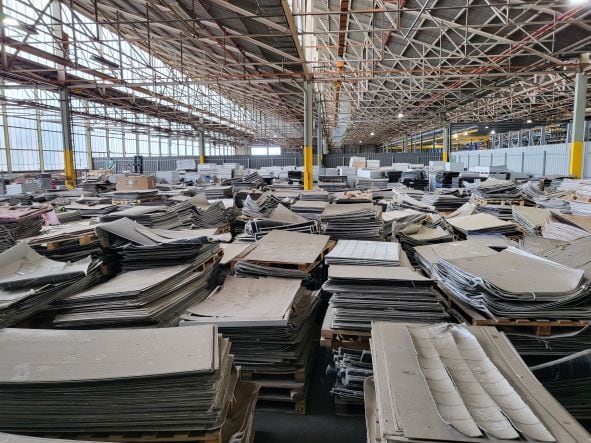 Clive said the fledgling solar panel recycling industry in Australia does need research data to support the re-use and re-sale of solar panels.
"With the current wave we are with solar in Australia, there are a lot of people now getting upgrades for roof top systems that are ten to fifteen years old.
"Solar technology is changing rapidly, so I imagine some large-scale solar projects would also look at upgrading to new panels after ten to fifteen years if there was a business case for it.
"They will need to know if there is any value in reselling or recycling. If there is a business case, then I would hope in turn this would help provide some certainty for neighbouring farmers when it comes to decommissioning projects.
"It's important we have these conservations now, so we can get on the right trajectory for the next twenty years,"

Reclaim PV Director Clive Fleming
Clive said the recycling of wind energy infrastructure also needs air time. "We will also be doing some R&D on wind turbines as well because I see the decommissioning of wind projects as a big issue moving forward."
Drawing a solar panel circular economy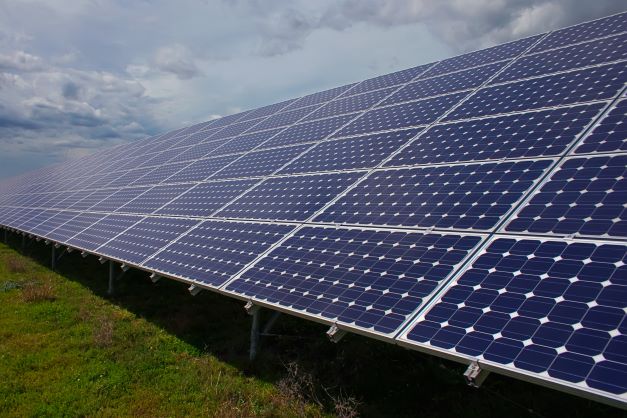 Research into how best to draw a circular economy around solar power energy is underway.
NSW based PV Industries recently announced a Circular Solar trial focused on a collaborative approach to develop solar panel recycling and end-of-life solutions for the solar and lithium-ion battery economies.
The NSW Environment Protection Authority's (EPA) is supporting this project through its Circular Solar Grants Program with funding of $997,969.
The project aims to increase diversion of solar panel waste from landfill, stimulate economic activity, and demonstrate the business case for a safe and sustainable circular solar and battery economy in NSW.
The project team behind it is impressive. It includes John Holland, the Institute for Sustainable Futures at the University of Technology Sydney, the University of New South Wales, and the CSIRO.
"Our team is excited to be working on this important initiative which will address a rapidly growing waste issue for NSW," says Timothy Dawson, CEO of PV Industries.
"We have been working closely with the solar industry for a few years now and this project will support the industry as it continues to grow."
Based in Sydney, PV Industries provide a range of solar waste management and recycling services for residential homes, commercial installers and large-scale projects.
"The EPA's Circular Solar Grants program is directly focused on finding solutions to the emerging solar panel waste stream," said Kristie Brown, Director of Circular Economy Programs, NSW EPA.
"It's a program that supports the type of trials proposed by PV Industries – collaborative 'whole of supply chain' projects that provide innovative solutions to manage end-of-life solar panels and battery systems. It's all part of building the circular economy of the future in NSW."
Reclaim PV has teamed up with the Circular PV Alliance (CPVA) to also work collectively on developing standards and testing procedures to support the reuse and resale of solar panels.
"As there is no legislation in place in Australia to govern the reuse of panels, we believe this agreement is the first step in establishing a second-hand PV market in Australia, with the appropriate certification to keep the industry to a high standard when it comes to the testing and verification of panels for reuse," Clive said.
Reclaim PV already has some testing procedures in place and arrangements with charities such as SolarBuddy and commercial trader Solar Shift to provide low-cost reused panels to communities that are living in energy poverty.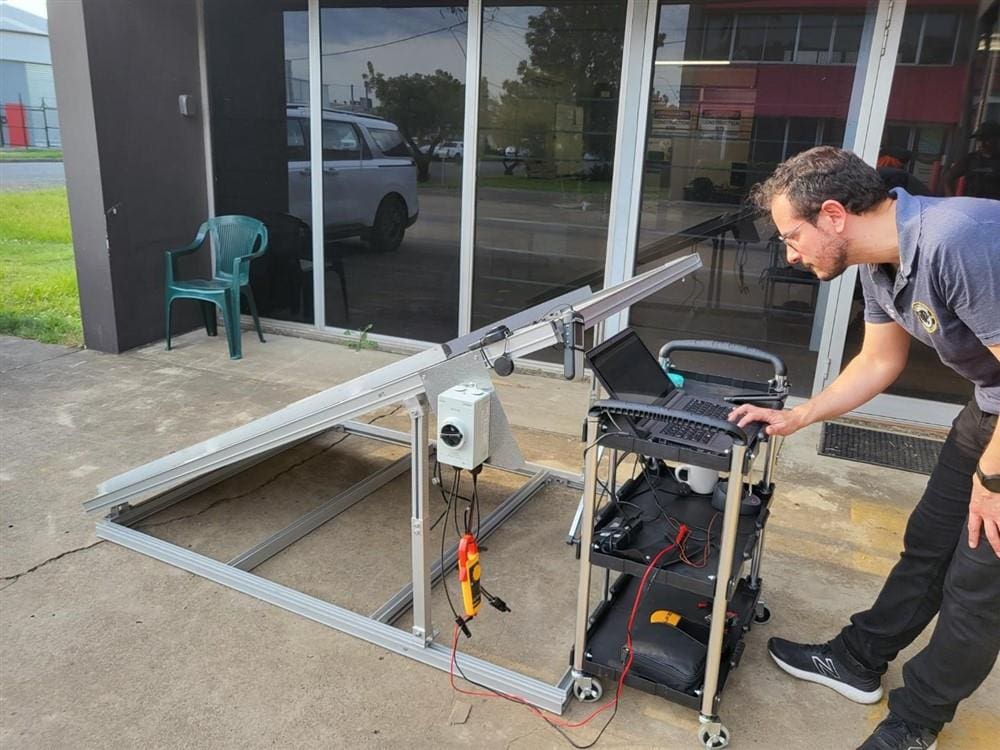 Co-founder of CPVA, Megan Jones also acknowledges that the Australian solar energy circular economy is largely in its infancy.
"An industry-led approach to facilitate the transition to a circular economy is one of the core tenets of CPVA and is the basis for this principles-based MOU with Reclaim PV which we hope will set the pathway for industry to get on board," Ms Jones said.
CPVA is currently developing certifications for reused solar panels and certification options for affiliated solar industry businesses.
Ms Jones said CPVA sees its role as providing independent certification of panels for resale and reuse, where CPVA certification is recognised as the industry's 'gold standard'.
"Being a CPVA certified business demonstrates leadership around environmental stewardship and the solar circular economy, and will act as an important market differentiator and provide value-add opportunities," she says.
"The different industry stakeholders we have worked with so far are very supportive and see this as the future for solar in Australia.
"While the primary aim is to stop all panels from entering landfill, the long-term view for the solar circular economy includes the realisation of community benefits around employment and training and creating jobs of the future.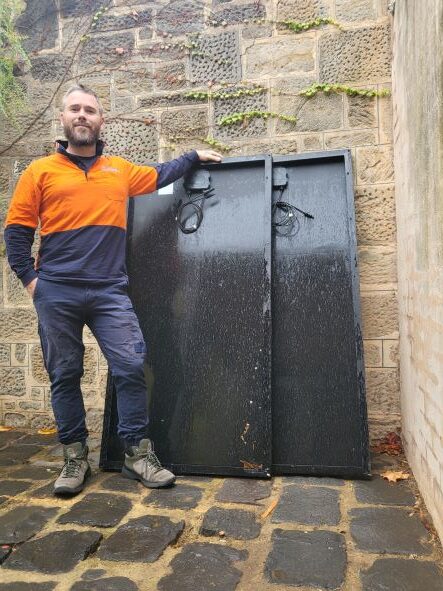 In 2021 both Reclaim PV and CPVA (with PV Lab) undertook separate used solar panel testing projects in response to the increasing prevalence of functional solar panels being dumped at waste stations.
"Reclaim PV has already been incorporating a series of performance and safety evaluation tests across our Australian solar panel recycling sites with success," Clive said.
"For example, recent figures from the testing of around 1,450 solar panels at the Rockhampton Council collection site, has revealed that more than 31 per cent could be considered for reuse instead of going through the recycling process.
Farmers are investing in renewable energy and solar, and saving money. Read more here.