Having the opportunity to make mistakes is one of the biggest gifts merino wool farmer, Norm Smith, believes his father gave him when he took over Glenwood, an 8,000-acre merino stud and farm in the hills northeast of Wellington in NSW's central west.
Norm is the fourth generation of the Smith family to run Glenwood, a farm which dates back to 1898. His Great Grandfather (and namesake) Norman Smith, was loaned 2,000 pounds by his father, Henry Smith – a leasehold farmer on nearby Geurie Station – to buy part of the property.
Neighbouring properties were bought, and farm management practices evolved to grow Glenwood into what it is today – a lush, green, sustainably and ethically-run merino farm and stud which is a haven for the 1,100 stud ewes and over 3,500 stock ewes which roam the hills producing some of the finest and softest merino wool going.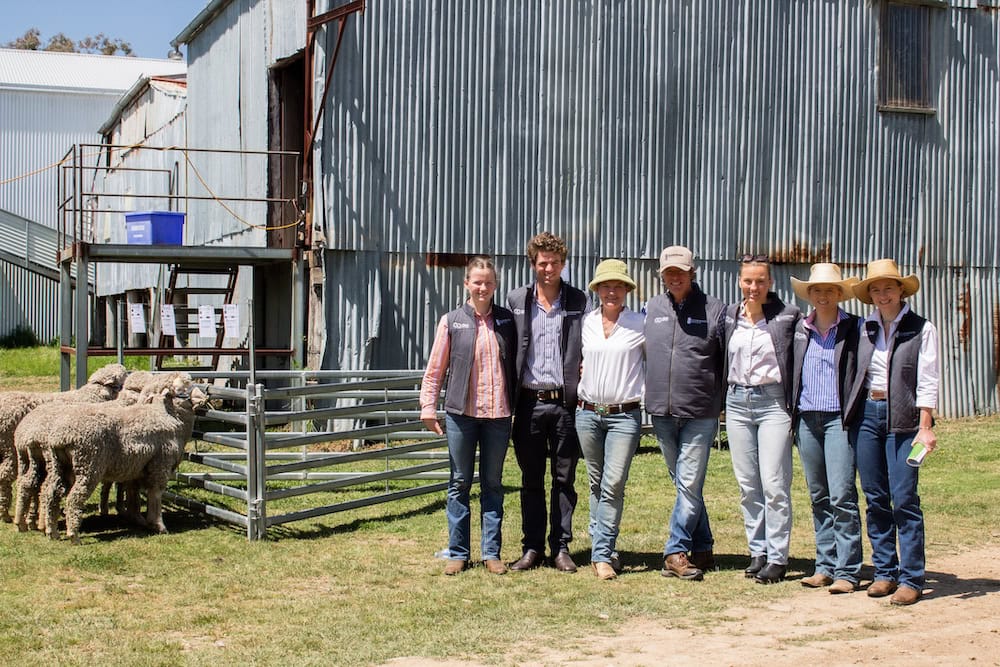 Just about every inch of Glenwood is carpeted in perennial native ground cover, providing quality feed for the stock and crucially a protective forcefield against drought and flood.
When Norm, the eldest of three brothers, took over the farm aged 28 from his father Brian, he and his childhood sweetheart, Pip, had just been married.
Norm had some ideas about how the farm should be managed to ensure its sustained success, but implementing change always has its challenges. After all, resistance from the previous generation happens out of concern it may backfire, and then there are the decisions and actions needed to forge the new path.
Holistic farm management was the first change Norm wanted to introduce and this meant taking the whole picture into account – the people, the financials, the animals, and the land.
It also meant shifting to time-controlled grazing with all 3,000 ewes (instead of the usual 300) kept in one paddock but for a shorter period before being moved on to rest the land and give the plantings a chance to naturally regenerate.
"Holistic management was quite a big change for Dad and for us it meant we made mistakes. There were plenty of mistakes early on about the way you manage larger mobs of sheep and cattle."

Norm Smith.
The other was adopting SRS genetics – pioneered by ex-CSIRO veterinary scientist Dr Jim Watts over decades. SRS genetics are famed for producing a plain-bodied wrinkle-free merino which eliminates the need for the controversial practice of mulesing and decreases fly strike. The result – happier more fertile sheep which can produce the highest quality super soft merino wool.
Norm says whilst his father did have reservations, he did not stand in the way of change. Brian passed away 10 years ago but saw how the changes further transformed Glenwood into what it is today – a thriving example of regenerative farming and ethical, humane herd management.
"I've always said there is an innovation in each of the generations. My father's innovation was spreading pasture out of a plane and my grandfather was one of the first to fly super phosphates out of a plane. Both of these activities have greatly improved Glenwood," Norm says. "For our generation, we feel that holistic management, time control grazing, and the adoption of SRS genetics are our innovations.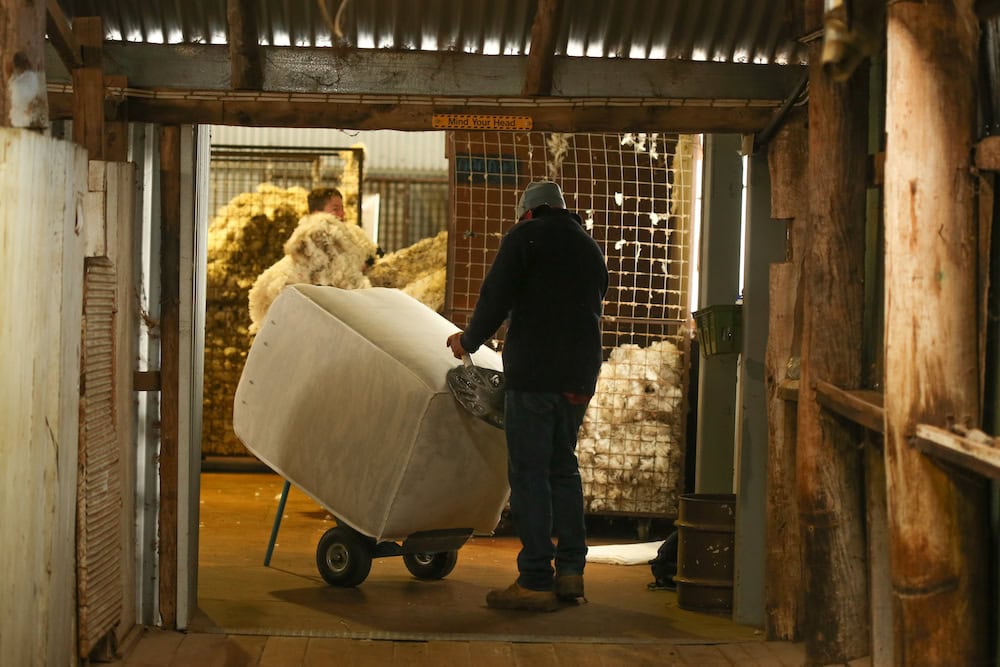 "I am very thankful to Dad that he gave us the opportunity to manage Glenwood and to make our own mistakes. He didn't necessarily agree with holistic management or SRS merinos, but he gave us the opportunity to make our own decisions about breeding and the way we wanted to manage Glenwood."
With time-controlled short-term grazing down pat, Norm says the benefits are substantial.
"We no longer re-sow pastures because we're regenerating them via the grazing. We went from a high input/high output farming situation with significant chemical and fertiliser inputs, to a very low input system."

Norm Smith
"Our productivity hasn't changed over that time, but the profit margin is a lot more stable and resilient during good times and drought times."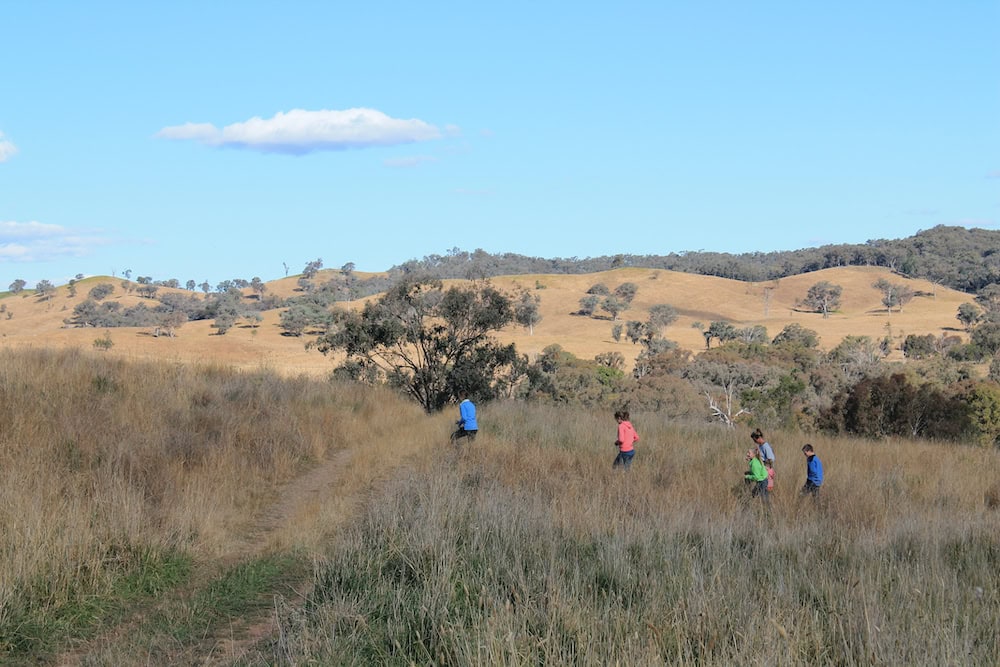 Meet the next generation
Norm and Pip also brought five fabulous children into the world – Chloe, 24, Amber, 23, 22-year-old twins Maggie and William, and Daisy, 14.
Chloe the creative
First born, Chloe, is a fashion and photography graduate and is making her mark on the creative scene in Sydney, while working part-time as a disability support worker. Having lived in the city for six years, Chloe has great appreciation for Glenwood.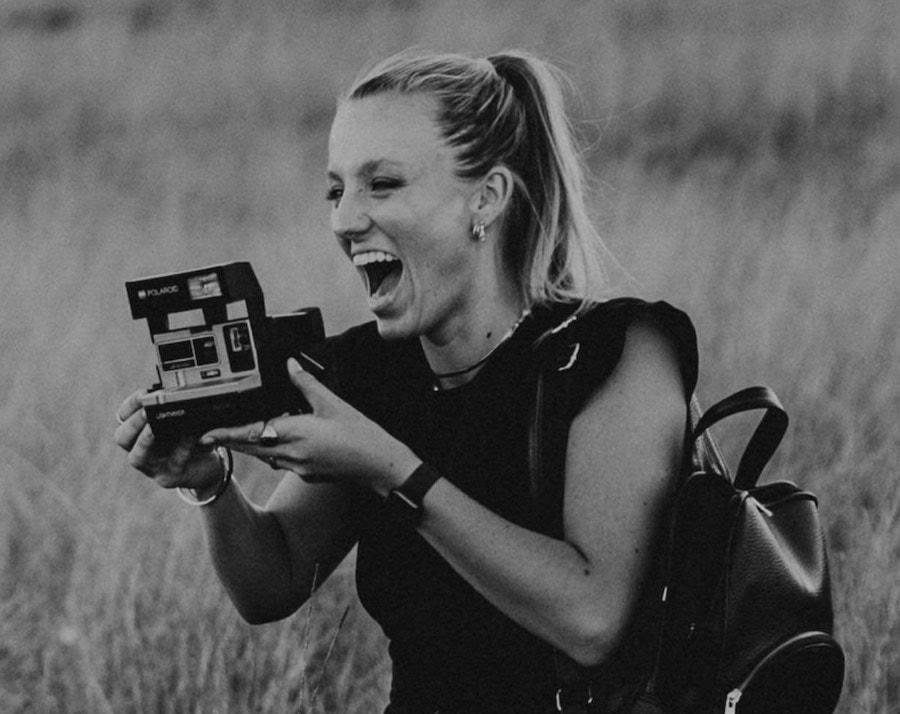 "I love the stillness of the land and I have gained a whole new appreciation for the peace Glenwood has to offer. I'm so grateful to have grown up there and to be able to go back whenever I want."

Chloe Smith.
Chloe's creative prowess and photography skills have come in handy when taking photos and editing them for the family's Love Merino luxury clothing brand's website and Instagram page.
"It's special because this is what I studied at university, and I get to be a part of Love Merino through that," she says.
Chloe also acknowledges the work her father has done with Glenwood. "I think following in his footsteps will be hard, but I know my siblings have learnt so much from him and I know they will continue to progress Glenwood more and more," she says.
Amber in Alice
A graduate of animal science from Armidale's University of New England, Amber is now working north of Alice Springs and can only see herself living on the land and, if possible, being a part of Glenwood going forward.
"At Glenwood we will continue to produce the most beautiful merino wool, while also looking after the land, the people and the animals. We are the custodians of the land as our ancestors, grandparents, and parents have been, for future generations of the Smith families," she says.
When she's not working in far flung locations, Amber loves going home.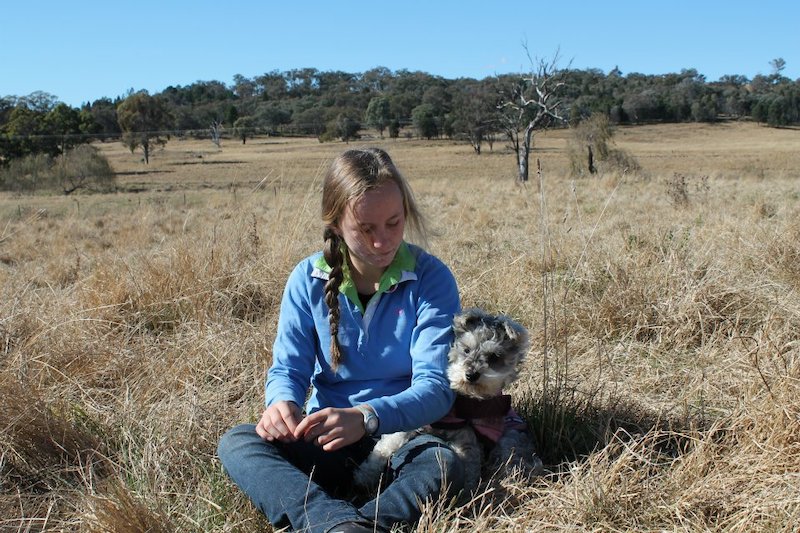 "I have a deep love and compassion of all animals big and small, so I help Dad with anything that needs doing on Glenwood whenever I am at home. I also help Mum with Love Merino by doing social media posts, ironing, packing, offering advice on designs and colours and any other help I can give," she says.
"Growing up on the land is a wonderful way to live. It is not always easy with the ever-changing rainfall, floods, droughts, mouse plagues and bushfires, but if you love what you do then it's easy to get up and go to work."

Amber Smith.
Maggie the carer
Maggie is a fourth-year nursing student at Notre Dame University in Sydney and has plans to head back to the country once she's got a few years of nursing experience under her belt.
"Growing up on a farm meant there was always something to do, whether it be helping Dad in the paddocks, feeding the work dogs, or adventuring with my friends or siblings. I've learnt so many life skills from living on a farm and I'm very grateful for my parents having raised me on Glenwood," Maggie says.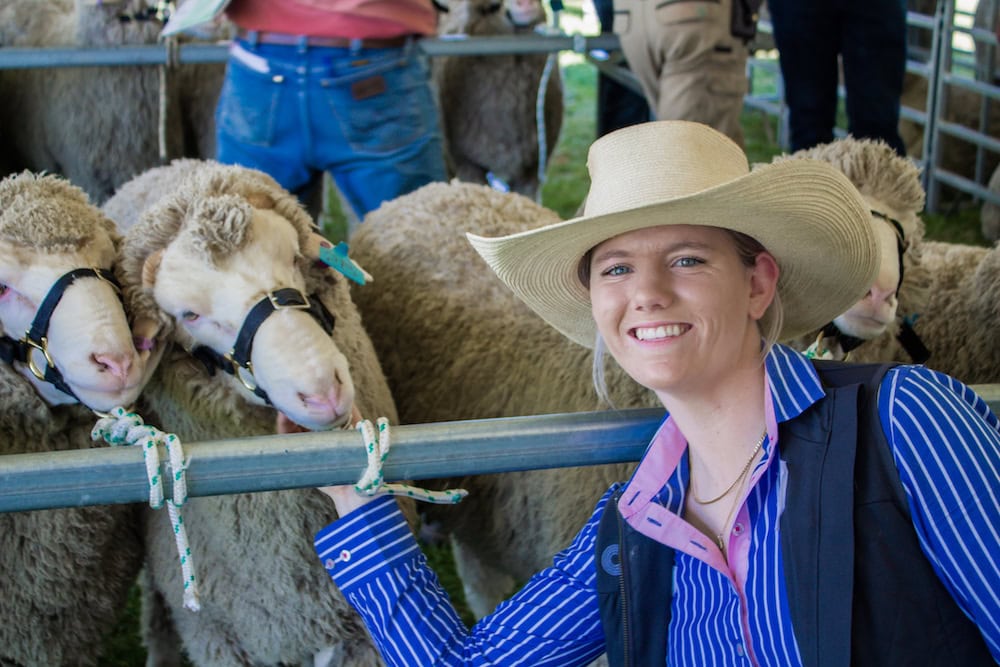 "It also taught me about being a hard worker and having a strong work ethic. Nothing in life comes easy and you have to work hard if you want something.
"Both my parents work extremely hard for the things they love, including their family, and this has played a massive role in how I view life."


Maggie Smith
Will the future farmer
When William Smith is not slogging it out for the Robb rugby team, he is studying a Bachelor of Agriculture at University of New England, Armidale or working at Glenwood. The art of patience and knowing that if a job is worth doing, it is worth doing right are key learnings he has gained growing up.
"I'd love to follow in my father's footsteps and keep moving forward with his values and genetics," Will says.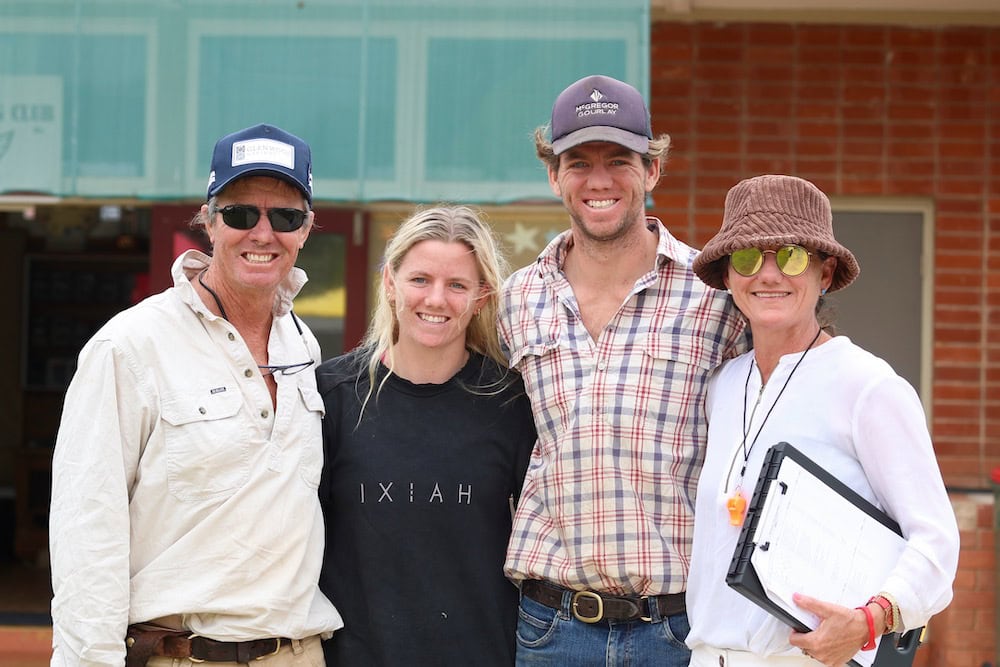 "Ever since I can remember my grandfather, my uncle and especially my father said that you need to take the time to do things properly. So, for my part, I try to work to those words and work my hardest whilst doing the job right. I most commonly find myself helping Dad wherever he needs me and just getting things done. I also help Mum when she needs me to with Love Merino.
"In the next generation, I'd like to see the farm striving for the values, goals and genetics my father and his father have been working hard to reach. I'd like to see Love Merino grow to a much bigger size with maybe a small store."

Will Smith.
Daisy the student
Currently in Year 9 at Kinross Wollaroi School in Orange, Daisy says what she most loves about Glenwood is the open space and fresh air – and her favourite poddy lamb, Jenny.
"I especially love all the animals we get to have and look after. I love it when we have poddy lambs. My Mum and I have one right now from lambing last year and her name is Jenny," Daisy says.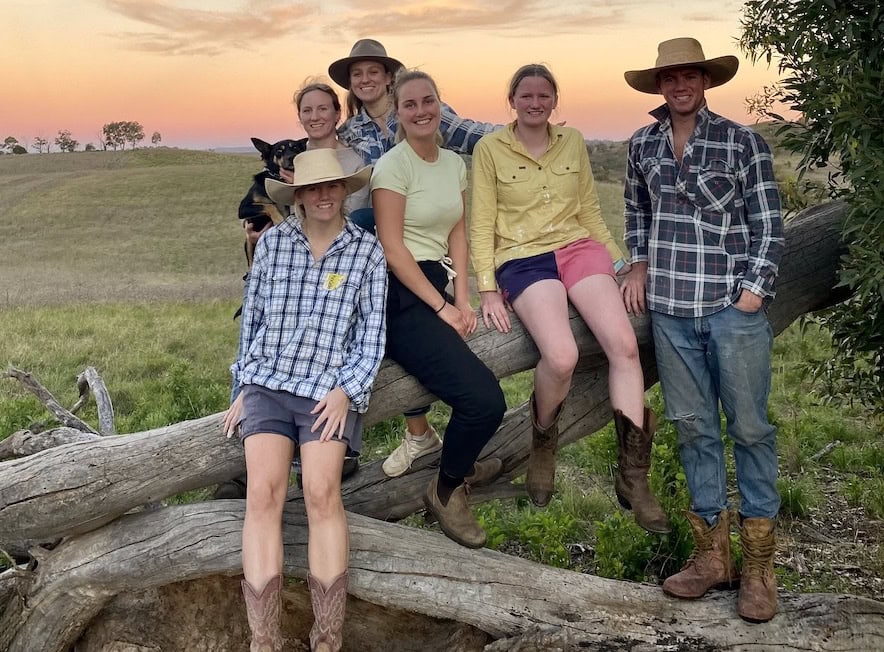 "When I am at home, I help my Dad with what he wants me to do, which is usually things like helping move sheep and cattle into the yards, lamb marking, I look after the poddy lambs, get rid of bad weeds around the paddocks and when we have our field days or ram sales, I help cook lots of food for it."
For such a young girl, Daisy has already learnt so much – how to be resilient, handle responsibility, follow instructions, and nurture a strong work ethic and a deep appreciation for the land and all animals.
The other business: Love Merino
In 2015, Pip Smith launched luxury fashion brand, Love Merino. All of Love Merino's products – scarves, pashminas, wraps and baby blankets – are made using 100 per cent merino wool from Glenwood and are knitted, hand-dyed and finished in Australia with each of the Smith children having a role to play in this business.
"The process is challenging, to be able to have everything processed and manufactured here in Australia, but our aim is to maintain quality and traceability," Pip says. "We remain committed to the cause and work with a number of highly talented craftsmen, artisans and designers to produce our quality Love Merino garments."
The first Love Merino range in 2016 was designed by Manuela Strano, a designer based in Sydney's eastern suburbs. The garments are dyed using traditional Japanese methods by Stanmore-based, Shibori, a creative partnership belonging to Pepa Martin and Karen Davis.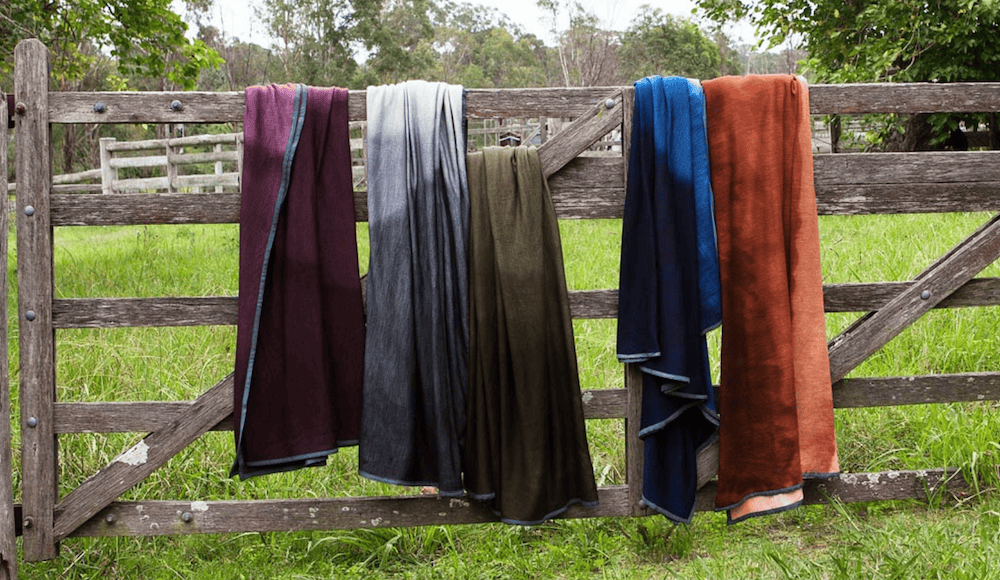 After the initial release, the designs have continued to be made in a collaboration between Pepa and Karen at Shibori, along with Pip and her daughters.
Love Merino was borne out of an idea to create clothing products which could be traced back to a specific flock. The brand is also a great vehicle for promoting the sustainable practices and ethical flock management that is taking place at Glenwood.
"We decided to branch out from straight up and down wool production into the design, manufacturing and marketing of fine merino wool garments," says Pip.
"It was a leap of faith, in our fibre, in the future of the wool industry and in our ability to gauge what the market wants and how to best supply and sell into that market."

Pip Smith.
Juggling being a mum, helping Norm on the farm and Love Merino means Pip's days are full to the brim. But she says her family always come first.
"I always put my family first and helping Norm on the farm second. Unfortunately, Love Merino has to come third. Life is short and I have learnt that whatever will be will be. I am very driven to have Love Merino succeed, and I know it will," Pip says.
If you enjoyed this feature on Love Merino, you might like our story on how farmers can value-add and why it is so important.