How our quick and cost-effective injection of Resin fixed sunken foundations in a beautiful historic building and saved the owners significant future heartache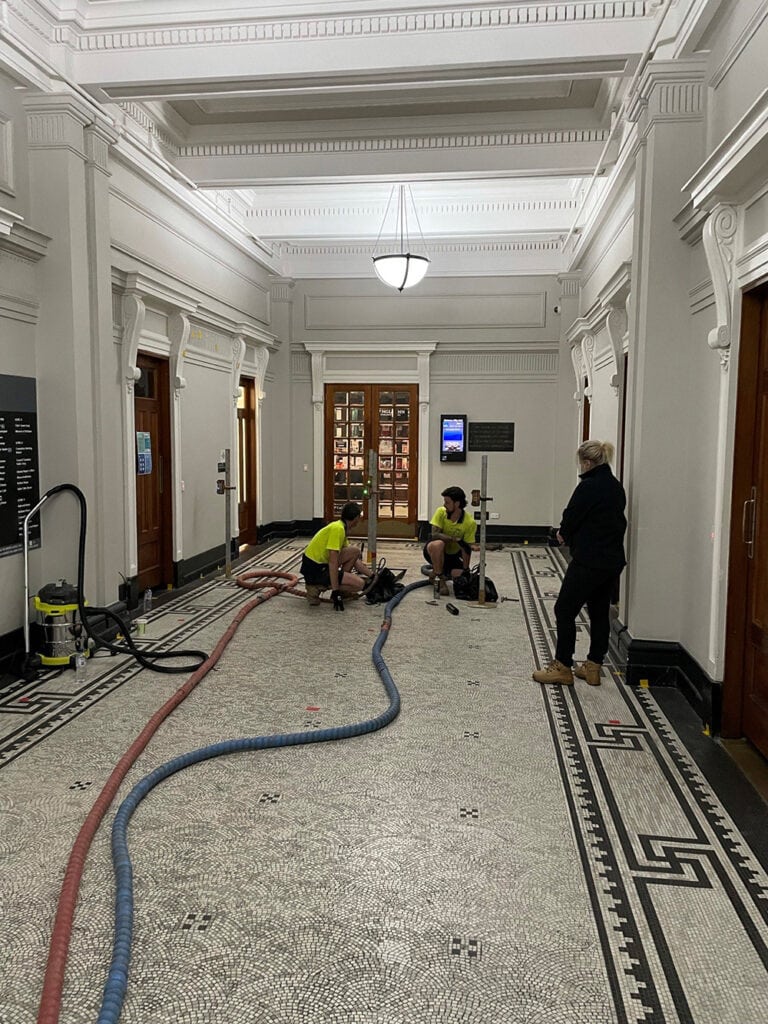 Cracks in a building can be a warning sign for serious and ongoing structural damage. Brisbane City Council ("BCC") owns many beautiful historic buildings located across their city. In one of these buildings, BCC had discovered that multiple areas of flooring in three rooms (an art room, a dance studio and a lobby) had sunken considerably.
This left the flooring uneven and posed tripping and stability hazards to anyone walking over them.
To fix the underlying issues with the ground that these room were built on, BCC had considered a full "remove and replace" option for the entire flooring area. This would also have required several weeks' worth of expensive building work and would have cut off access and would also mean that over 300m2 of the original flooring materials would be wasted to landfill.
BCC approached Resinject for an alternative solution to the full "remove and replace" option.
Resinject's experienced Structural Consultants promptly attended the site and inspected the floors and foundations, and subsequently proposed a more sustainable, cost-effective, and time-efficient slab-jacking solution.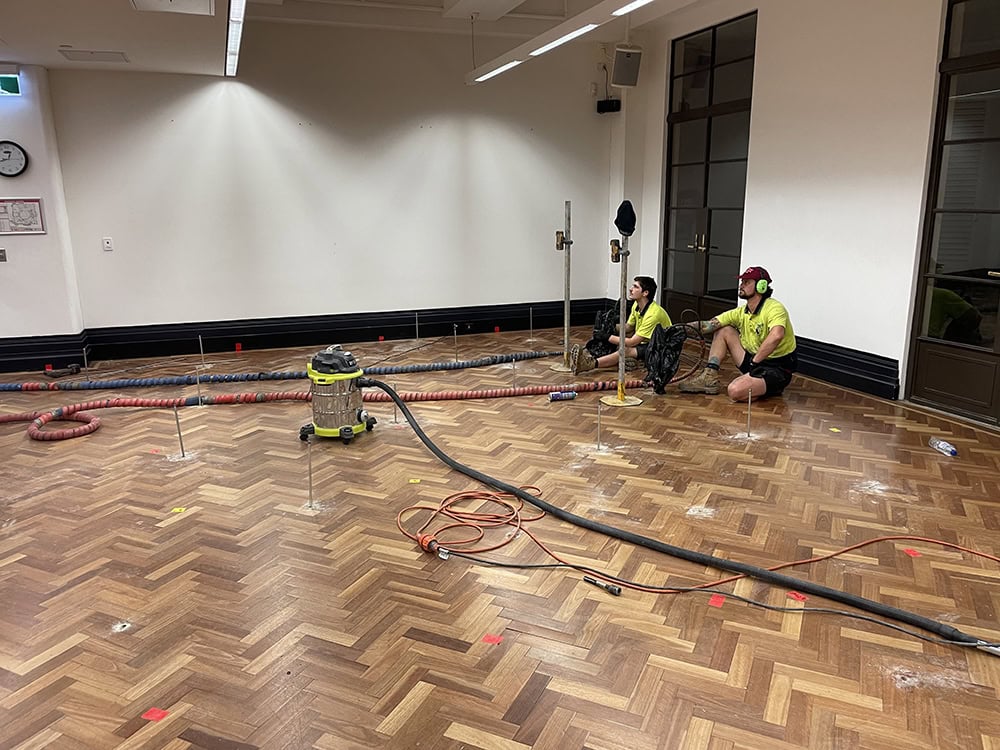 To raise and re-level the sunken floors, Resinject proposed a slab-jacking solution consisting of a grid of injection points across the slab area.
In addition, a series of stabilising piers were proposed to a depth of 1.5m in the areas experiencing the greatest amount of sinking to improve the load bearing capacity of the ground and counteract any future subsidence, further ensuring the longevity of the re-leveling works.
Resinject's solution was successful in consolidating and stabilising the underlying ground and providing considerable lift to the sunken areas of flooring. The works was completed within four nights shifts minimising disruption to normal operations. The whole project came in well under budget with Resinject being much less cost compared to the full remove and replace option previously considered.