As a neurosurgeon at Sydney's St Vincent's Hospital, Peter Bentivoglio repeatedly saw the impact of high cholesterol as one of the major causes of strokes. Extra virgin olive oil has been proven to boost good HDL cholesterol while reducing the prevalence of bad LDL cholesterol. "And so establishing Rylstone Olive Press was a practical way for us to come up with solutions, rather than just dealing with the problems," explains Peter's wife Jayne. "Our long-term goal was also to enjoy the benefits of a tree change ourselves,"
The couple moved to Rylstone permanently in November 2020, and it didn't hurt that Peter is a third-generation Italian Australian. You could say that extra virgin olive oil ran in his blood. In fact, his family were once lords of Bologna.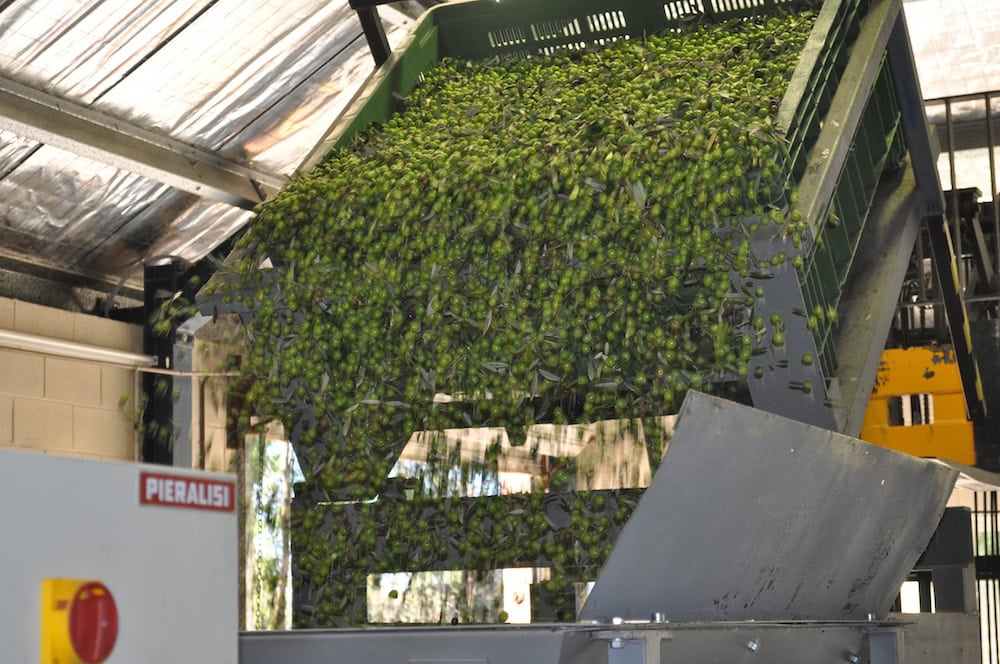 Location, location, location
The Bentivoglios fell in love with the Monivae area of Rylstone – located 750 metres above sea level – because of its beautiful undulating topography.
They bought 325 acres in 1997 and planted 6,000 olive trees in October 1998, exactly a hundred years after Peter's grandparents first immigrated to Australia.
After extensive research, they chose two Italian varietals (manzanillo and correggiola), a Spanish varietal (picual) and an Israeli varietal (barnea). Two years later they planted another 2,000 trees, this time focusing on four other Italian varietals (frantoio, lecchino, pendolino and corratina).
"Our goal was to have a wide array of flavour profiles, which would make interesting blends."

Jayne Bentivoglio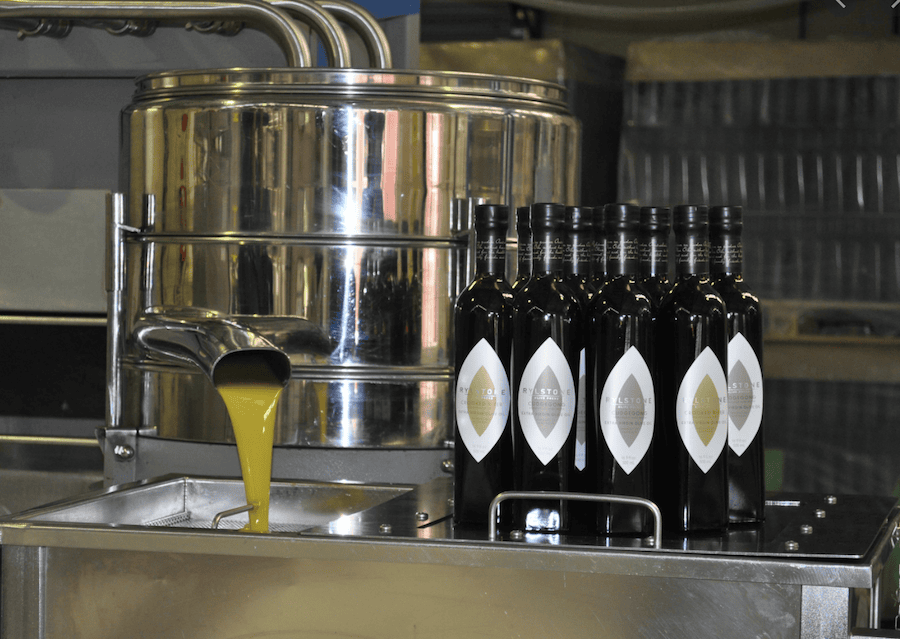 The region's coarse clay sandy loam, which warms up early in the spring and stays warm into autumn, is perfect for olive trees because it enables their roots to go straight down to access deeper moisture efficiently.
While the Rylstone area is dry, there is generally sufficient winter rain to set the trees for spring budding and flowering, summer storms provide rain for January stone hardening and there's enough autumn rain to help plump up the fruit for good oil content. They also undertake supplementary irrigation and use pasture sward to protect the soil from drying out.
Being a high-altitude olive grove, Rylstone has lower temperatures and less humidity than nearby inland areas. "This makes for excellent conditions for olive growing, helping to develop more fruit character, pungency and complex flavours," Jayne explains.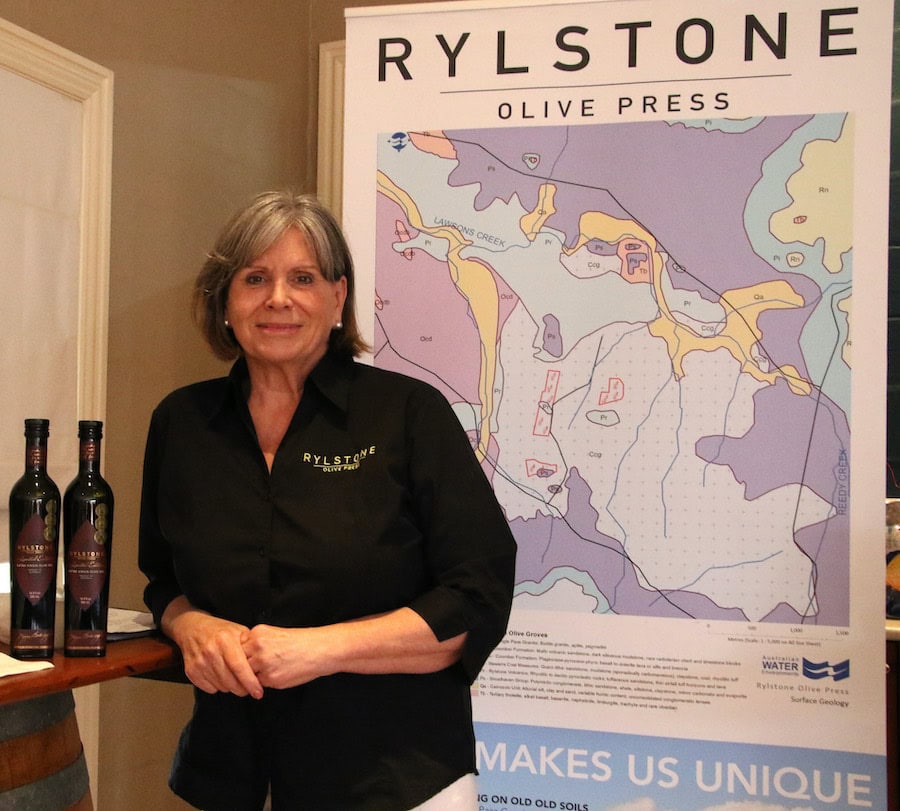 Starting and managing an olive grove is quite an exercise and Jayne studied horticulture at Sydney University in Orange (now Charles Sturt University). She joined the Australian Olive Association, the peak industry body representing Australian olive growers, and soon became a mover and shaker in the olive business.
Harvesting and processing
The couple always start picking the day after Anzac Day. "We hire a contractor who uses an umbrella catcher and shaker harvester to harvest from hanging fruit, and process all our olive oil within 24 hours of harvesting. Otherwise, you get a mustiness in the oil because the olives are dying," Jayne explains. "The extra virgin olive oil extraction is a very natural process using our Pireseli three phase continuous olive oil extraction plant."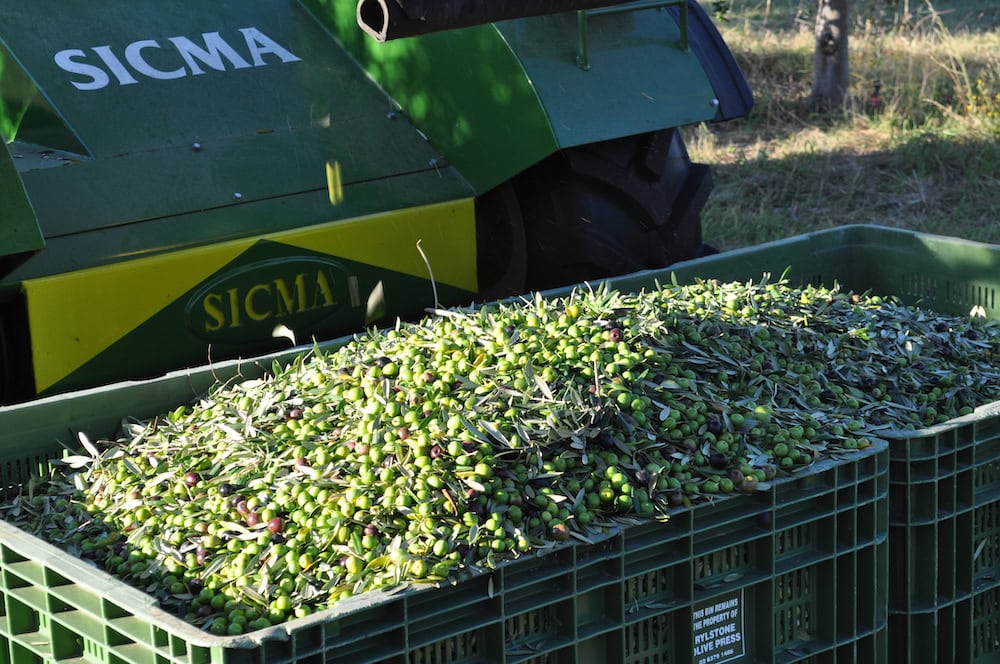 First, they blow off any remaining leaves brought into the hopper and wash the olives with dedicated filtered rain water which becomes a closed 120,000 litre water recycling system for olive washing only. After the harvest, this water is recycled again to use for spraying the trees with nutrients. The olives are then crushed into a paste which goes through a centrifuge to separate the dry husk, vegetable water and extra virgin olive oil.
"For cool extraction, it is essential to keep the paste below 27 degrees centigrade – the world standard for extra virgin olive oil processing – to preserve its natural aroma, flavour and acidity," Jayne explains. "If extraction is done at a higher temperature, the resulting oil is effectively cooked. The oil is then put into tanks and is racked off to remove any sediment. It is then filtered and after settling for about eight weeks, I taste each varietal batch and make my blends. Some of the vegetable water is mixed with the dry husk, and chicken manure and hay is added to make a sort of lasagne compost, which we mulch around the olive trees."
Jayne explains that extra virgin olive oil is unique among all the world's cooking oils because there is no refining and it's made from the juice of perfect olives and is totally pure.
"For high-altitude olive groves like ours, it takes so much fruit to make a drop of olive oil. It is hardly anything but it's such a beautiful oil."

Jayne Bentivoglio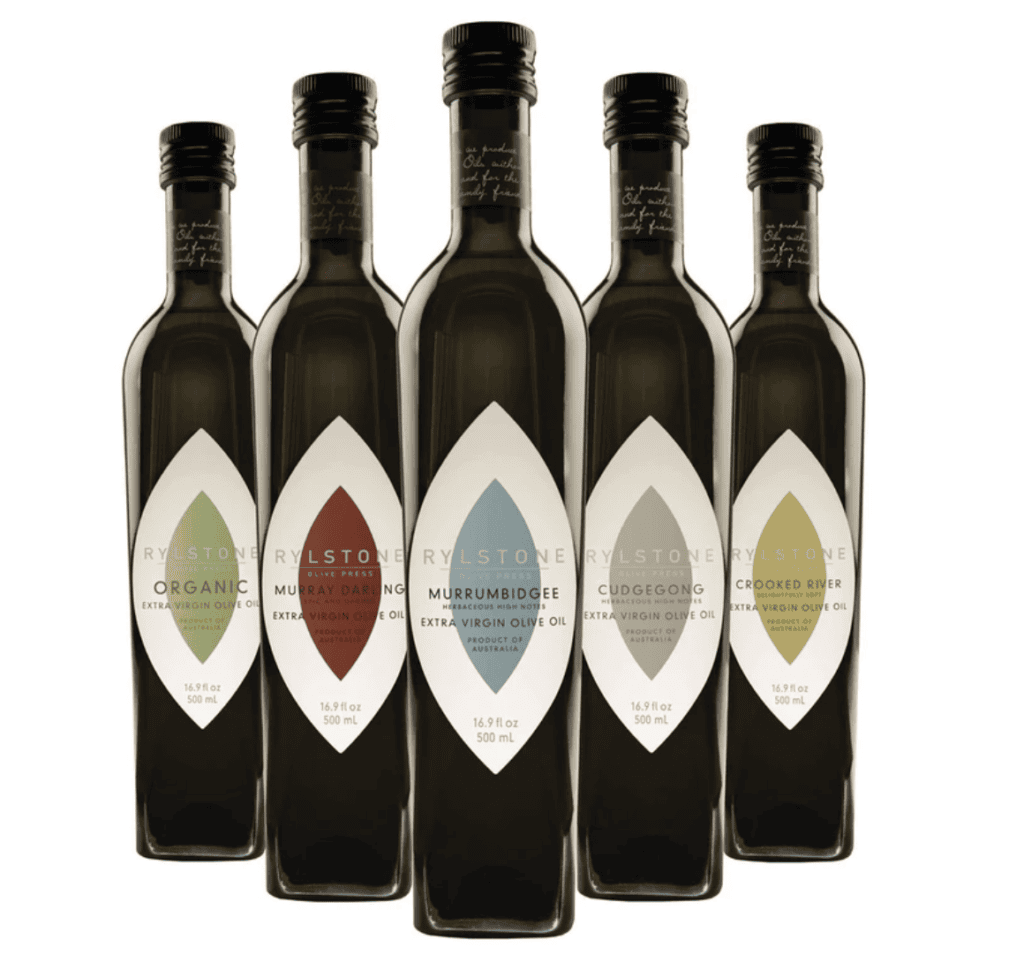 The final product
All Rylstone Olive Press extra virgin olive oils bear the Australian Extra Virgin Olive Oil certification label. Once the blends have been made, Jayne sends them off to the Department of Primary Industries lab in Wagga Wagga so they can be strictly assessed for the certification label. This includes tests for free fatty acids, polyphenols, durability and organoleptic (taste) testing where eight specialists do blind tastings to ensure each oil is balanced and without defects.
"We have a range of four different extra virgin olive oils, each named after a NSW River," says Jayne. "The softest oil is called Crooked River, after my Dad's vineyard in Shoalhaven. He even shaves with it! Cudgegong, named after our local river, is medium, fruity and herbaceous. It is our most awarded oil. The Murrumbidgee, which is a blend of our oils and those of that river basin, is the big brother of Crooked River while the Murray Darling, is the big brother of Cudgegong."
Rylstone has been winning awards since they first started production. Most noteworthy include their Limited Edition Extra Virgin Olive Oil winning the Best of Show, Best in the Southern Hemisphere and Champion Italian varietal at the 2017 Australian International Olive Awards.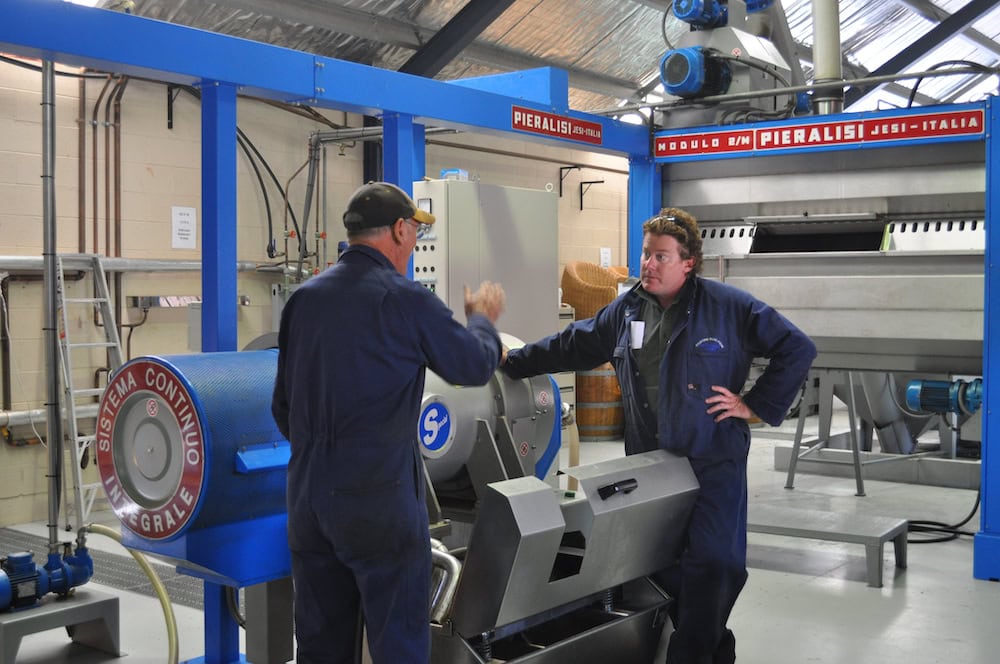 At the 2014 Los Angeles International Extra Virgin Olive Oil Competition their Cudgegong and Murray Darling blends won Gold Medals while at the inaugural New York International Olive Oil Competition in 2013 their Cudgegong No 3. Blend won Best of Class and their Cudgegong No 2. Blend and Crooked River both won gold awards out of 600 entries from 22 countries. At the 2012 Canberra Royal Agricultural Show they won Champion Oil, Best of Show and Best Commercial Extra Virgin Olive Oil. And the list goes on and on.
"We produced no olives for harvest 2020 because of the November dust storms, the enduring drought and bushfires," says Jayne, "but we're very excited about this year as we had good winter rains and there's lots of budding on the trees."
And while awards are always desirable, the Bentivoglios are most excited about extra virgin olive oil's health-giving properties. Its anti-inflammatory and anti-oxidant properties help the immune system while a Mediterranean diet rich in extra virgin olive oil is excellent for the cardiovascular system.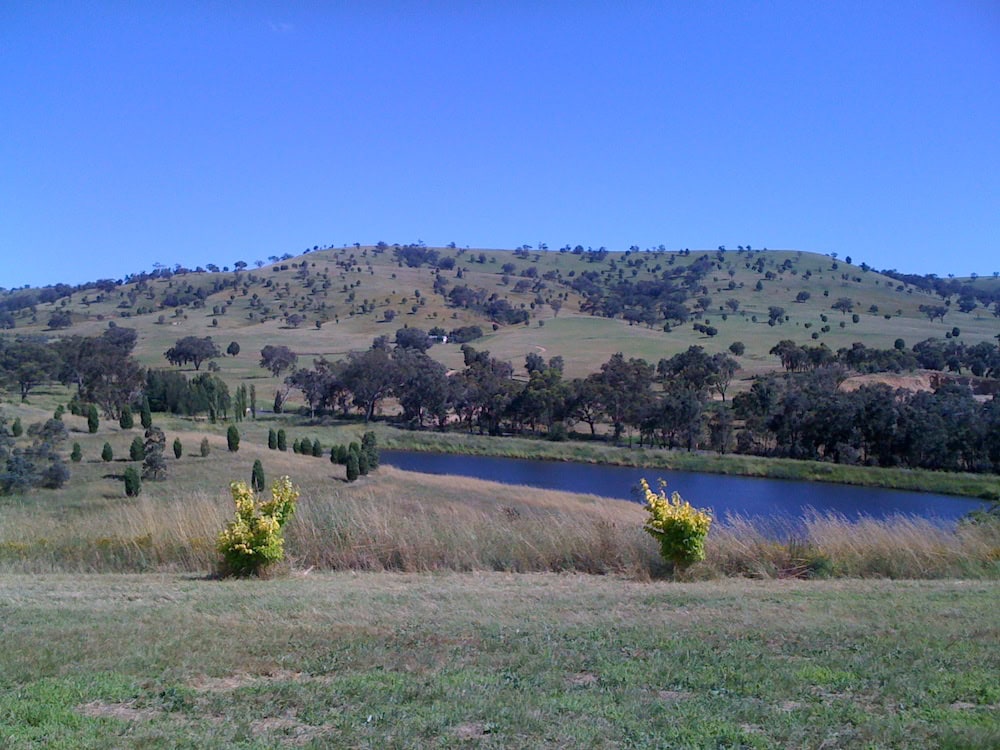 Peter set up the Peter Duncan Neurosciences Research Unit at St Vincent's Hospital in 2012 and with Director, Professor Bruce Brew, it has grown to 30 researchers doing research into multiple sclerosis, dementia and Parkinson's disease.
"I would love to have one of those researchers working on the positive impacts of extra virgin olive oil," says Jayne. "We actually did supply the wound clinic at St Vincent's with extra virgin olive oil. They used it to rub around the good skin of vascular ulcers which then helped to regenerate the skin and close the ulcer. It's the best place to buy our oil and help St Vincent's Open Support community service organisation at the same time."
If you enjoyed this feature on Rylstone Olive Press, you might like our story on Our Cow meat delivery service.