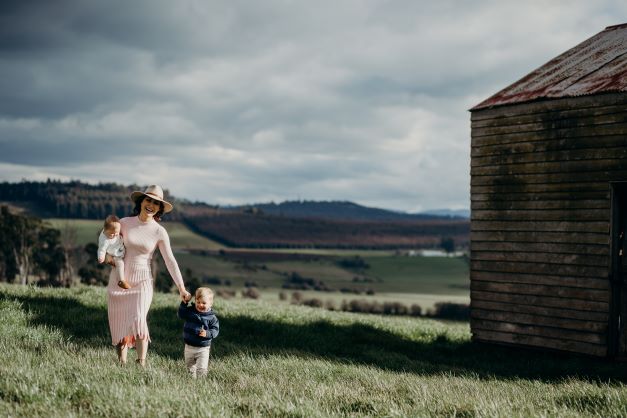 Australia's first online rural mother's group, aptly named Motherland, is mobilising rural mums from across the country to form new connections and friendships in 2022.
Founded in 2019, Motherland Australia's mission is to eliminate the isolation many rural mums face by connecting them to a supportive online community and offering a mothers group program that every rural mum can access, regardless of location
Its 2022 program kicks off in February with Motherland Village – a six-week personalised program delivered entirely online that matches rural mums to their own small support group.
Almost 40 rural mums from seven different states and territories gathered in the Motherland Village program this year.
Founder and former TV journalist Stephanie Trethewey – now a rural mum of two based in Tasmania – was inspired to create the program following her own experiences as a new mum on the land.
"When I had my son, we were living in Melbourne and I was automatically allocated to a local mothers' group when he was just a few weeks old. These women were my lifeline and I formed deep connections with them over many months," Stephanie explained.
"But when we moved to rural Tasmania, I suddenly lost that support network and I soon realised that a program for rural mothers didn't exist.
"Every rural mum deserves access to a mother's group, no matter where she lives, what she does, or how old her children are."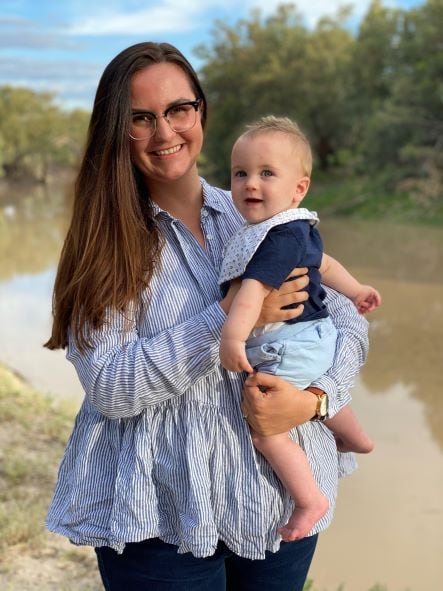 NSW South Wales rural mum Jessica Murray, who joined the program last year, said Motherland Village fills a gap in postpartum support for rural and remote mothers.
"Social isolation is an often-overlooked challenge as a new mother. I am over 1000km from my closest friends and family who have been my supporters in all other major life events," Jessica said.
"Motherland Village has provided a group of mothers, facing similar geographic and social isolation, that have come together for a shared purpose; to support and be supported in rural motherhood."
Rural mum Anna Conn, who lives on a sheep and cropping property near Wellington said she joined Motherland Village with a view to connect with, and learn from, other like-minded rural women raising their kids on the land.
"I now know other country mums from thousands of kilometres away with whom I never would have got a chance to connect otherwise, and I believe we're all pretty committed to staying in touch."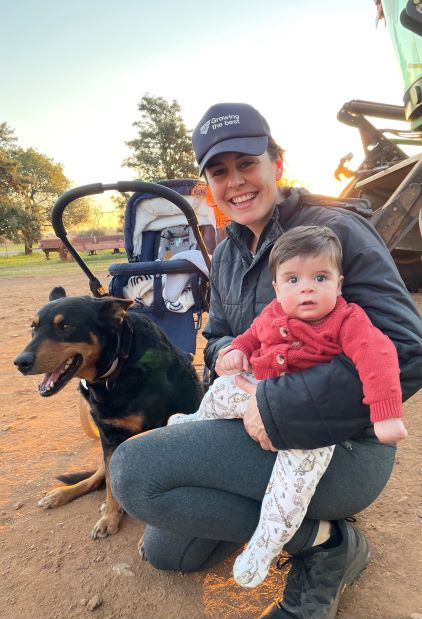 A recent Motherland survey of more than 200 rural mums revealed 61 per cent do not have access to a mothers' group due to their isolated location or lack of local services. In a separate Motherland survey, 49 per cent of rural mums said that feeling isolated and lonely is the hardest part of motherhood.
Rural mums who enrol in Motherland Village get access to their own mothers group made up of ten women maximum. They communicate via a private online chat room, take part in facilitated video catchups, and are supported through weekly check-ins and activities.
"A significant point of difference to traditional mother's groups is that Motherland Village is open to multiple age brackets including mums with children aged 0-3 years, 4-10 years, and 11-18 years," Stephanie said.
Enrolment for Motherland Village is now open, and spaces are limited. To book a place, go to motherlandaustralia.com.au/motherland-village
NSW Rural Women's Gathering is back on
NSW Farmers is proud to be part of the post-lockdown Rural Women's Gathering in Forbes on the 1–3 April next year.
NSW Farmers is one of the events sponsors and Regional Service Managers Caron Chester and Catriona McAuliffe are part of the organising committee, which has endured the ever-changing impact of Covid lockdowns.
Prior to pandemic times, The NSW Rural Women's Gathering was an annual weekend event organised by local committees with support from the Rural Women's Network.
"We can finally see life post-lockdown," said committee secretary and Coordinator for Central West Lachlan Landcare Marg Applebee.
"We are pleased to be holding the Gathering at the iconic Forbes Town Hall and we want to be able to share the fantastic historical venues and spaces that Forbes is so well known for," Marg said.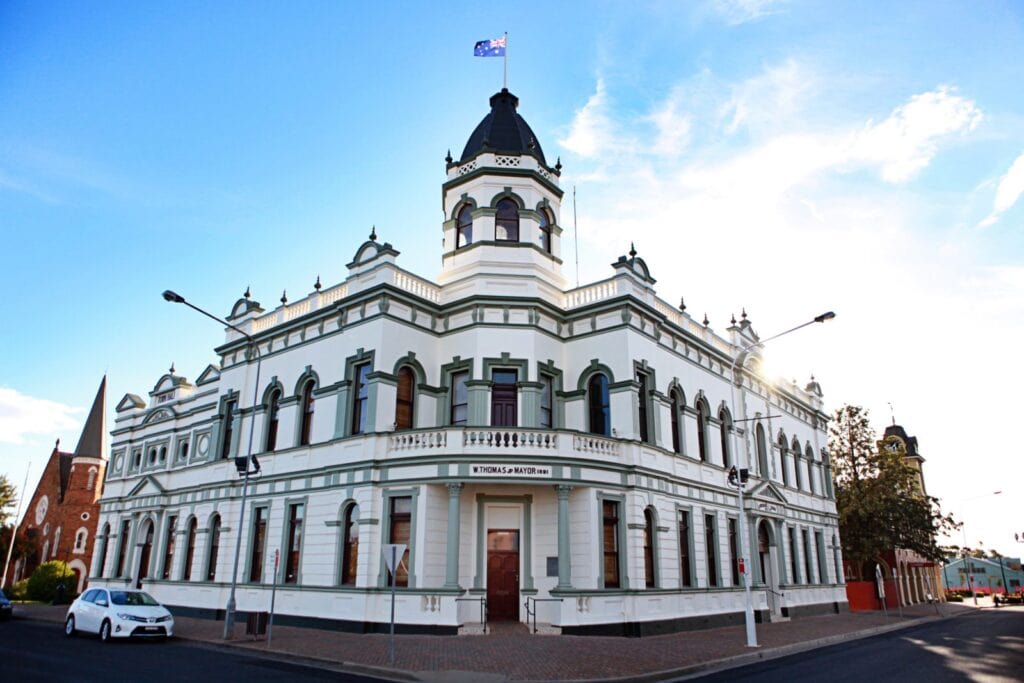 "We will be working with Forbes Shire Council and the Department of Health to ensure that every precaution is taken to keep our regional communities safe and keep our Gathering attendees safe."
"We will be sharing information about our fantastic keynote speakers and performers on our website. We are so excited to have a fabulous line up for this weekend in Forbes."
Click here to visit the NSW Rural Women's Gathering website. Event registrations will open early in 2022.
The Farmer Magazine has featured some amazing rural women in 2021, including Cressida Cains from Pecora Dairy. Read Cressida's story here.