The one-time target of crude across-the-ditch jokes for having 20 times more sheep than people, New Zealand now sees cows ruling the roost.
Driven by an insatiable Chinese demand, the value of New Zealand's dairy exports has increased tenfold since 1990, reaching $17 billion last year – five times the value of Australia's dairy exports in the same period. Dairy's total contribution to the economy this financial year is expected to reach $44 billion, up from $34.5 billion in the previous year, according to projections by Fonterra, the country's largest dairy cooperative.
The runaway success has made New Zealand the number one dairy exporter in the world and produced a class of farmers known as 'gumboot millionaires'.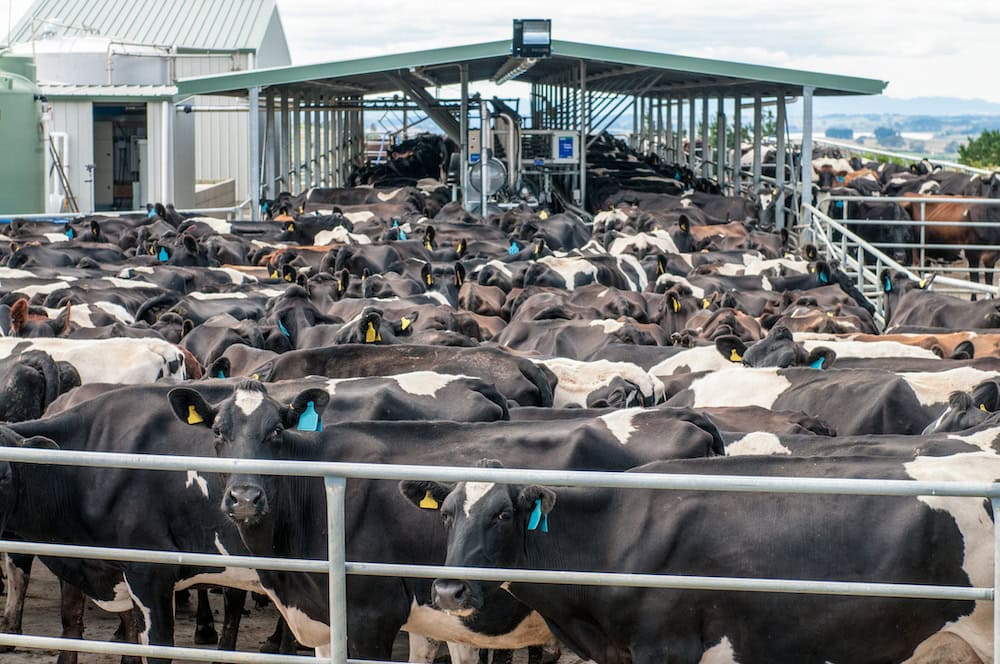 White gold has transformed New Zealand's countryside, production techniques and economy, and spurred immigration. More than 300,000 hectares of farming and forestry land have been transferred to dairy use, sending the median price of farmland to $32,400 per hectare.
Australia's, by comparison, is $5,900. The country also boasts the world's largest and most advanced dairy plants, including a spray dryer that can produce an astounding 30 tonnes of milk powder per hour.
"The knock-on impact of the boom in dairy is being felt from the expansion of trucking fleets down to the need for bigger and more efficient ships to dock at new ports," Phil O'Reilly, CEO of lobby group Business NZ, told the UK's Financial Times newspaper, adding that nearly every sector of the economy has profited from white gold.
Emissions pole vault
Ninety-five per cent of New Zealand's dairy products are sold overseas. But the country still has to deal with 100 per cent of the environmental blowback that has put in peril the clean and green image of the country's agriculture sector.
Cracks in the ceiling began appearing in 2013 when Dr Jan Wright – then New Zealand's Parliamentary Commissioner for the Environment – released a report showing the dairy industry was causing widespread environmental carnage. "Our single biggest industry is the dairy industry. The environmental issue is largely at odds with that, and that's a very big problem," she warned.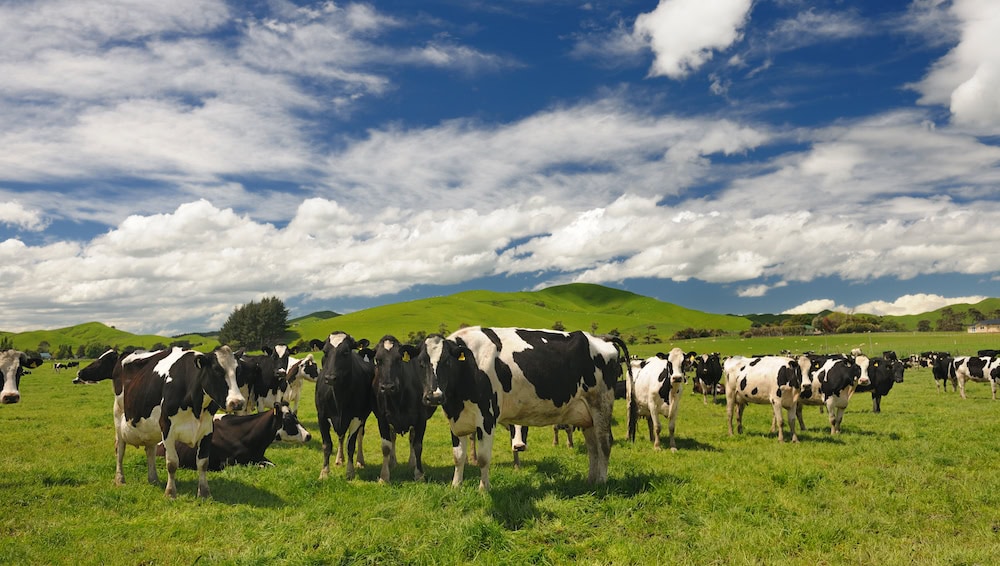 Then, in 2017, an environmental performance review by the Organisation for Economic Co-operation and Development found New Zealand's agricultural growth model was approaching a tipping point: "Greenhouse gas emissions are increasing and the country's biodiversity is under threat".
Between 1990 and 2018, New Zealand's total industry and household carbon emissions rose 57 per cent, the second greatest increase of all industrialised countries, and increased by another 3.2 per cent in 2019. In 2020 emissions fell 4.5 per cent as a result of economic disruption caused by the COVID-19 pandemic, but the upwards trend continued in 2021, hitting a record 4.8 per cent in the second quarter.
Agriculture was responsible for more than half of New Zealand's total industry and household carbon emissions, according to Stats NZ, with most of that attributed to dairy, sheep and beef farming. And that figure is understated as it does not take into account emissions from transport, palm kernel imported for food, and coal power used to dehydrate milk into powder.
The nitrate bottom line
While carbon emissions remain a theoretical problem for New Zealanders, the effect of dairy farming on the country's waterways is in the spotlight now.
A 2020 government report shows that nearly 60 per cent of the length of the country's rivers – rising to 95 per cent in farming, urban and non-native forested areas – are unsafe for swimming. Cow urine and faeces have played a part, along with over-extraction by irrigators, though nutrient run-off from fertilisers is claimed to be the primary offender.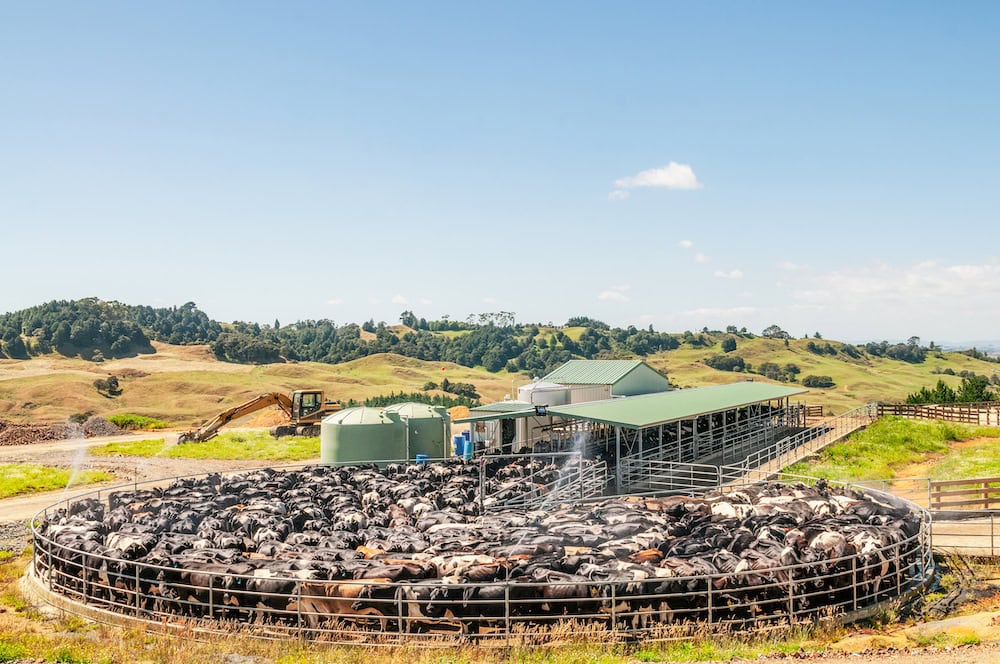 "In just 40 years… we've more than doubled the stocking rates of dairy," says Mike Joy, a freshwater ecologist at Victoria University of Wellington. "We've way more than doubled the amount of nitrate and pollution that's lost from the systems."
In response, the government slashed the DIN (dissolved inorganic nitrogen, the legal limit of nitrogen in the water) to 2.4mg/L, a figure that brings New Zealand in line with the European Union and China. But conservation groups are demanding it be slashed even further to 1mg/L.
NZ dairy's red line
New Zealand also recently passed multi-partisan climate legislation. It set a net-zero target for carbon dioxide emissions by 2050, and established a Climate Change Commission to map out a pathway to get there. It found methane emissions could be reduced by a two-pronged approach. First, by reducing the size of the country's cow population by 10 to 15 per cent. And second, by breeding animals that produce less methane.
DairyNZ is on the same page. "There is no silver bullet to reducing greenhouse gas emissions in the context of the New Zealand farm system. Our farmers need to be supported by good policy, new technology and R&D, and a transitional approach as change on-farm takes time," strategy and investment leader for responsible dairy David Burger told The Farmer.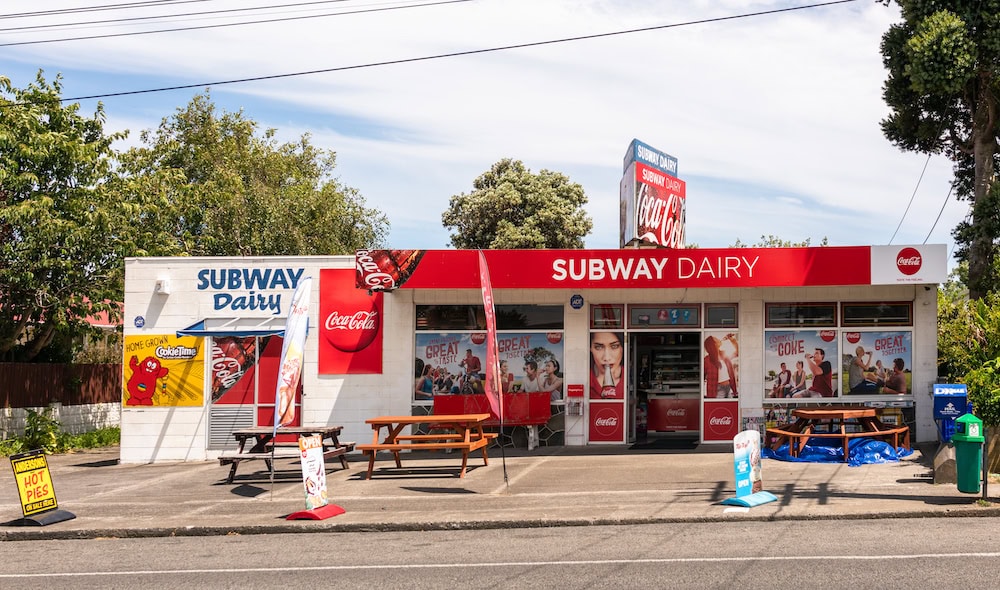 The industry's peak body is putting its money where its mouth is, investing $930,000 a year in emissions reduction research. Projects include the development of a vaccine that forms antibodies to attack methane-producing microbes that is theorised to reduce emissions by 30 per cent; the exploration of methanogen inhibitors like seaweed that has been shown in overseas trials to reduce methane by 20 per cent; research into selective breeding of low methane animals that could result in methane reduction of between 3 per cent and 8 per cent; and exploring the potential methane reduction from forages like plantains. "The aim is to find practical, cost-effective farmer-friendly solutions," David says.
But DairyNZ is at odds with the government's nitrate bottom line and says attempts to slash it even further would have massive impacts on the industry.
"The new nitrate bottom-line of 2.4 mg/L corresponds to a 95 per cent protection level for aquatic organisms. This is already a very high nitrate threshold for modified landscapes and based on the current science, we believe reducing it further would not deliver better ecosystem health," David says. "But what it would do is significantly constrain farming."
The peak body, which is investing an additional $17 million every year into researching new ways to reduce water nutrient levels, also disagrees with the science behind the new law.
"We fundamentally disagree with the use of the DIN as a measure of ecosystem health because DIN concentrations are generally poor predictors of ecosystem health attributes," David says. "There are other superior measures available such as Macroinvertebrate Community Index and focusing on DIN alone may miss other ecosystem attributes that are more meaningful for healthy waterways.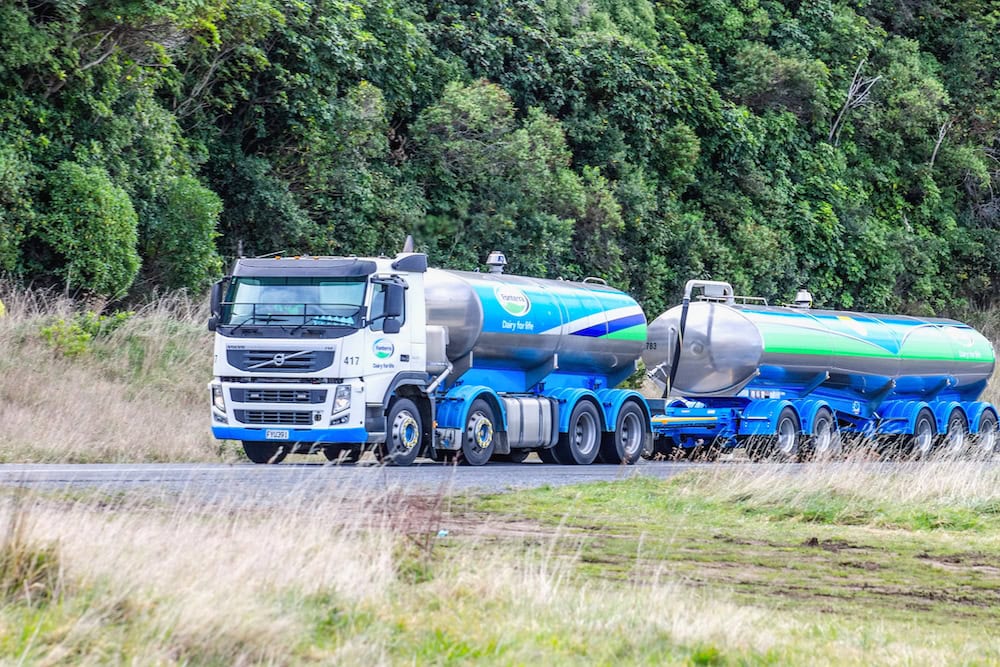 He adds: "Farmers know they need to be part of the solution. It's about ensuring that we get the modelling and science underpinning emissions and water quality targets right. Both areas are incredibly complex."
Complexities aside, Prime Minister Jacinda Ardern promised to clean up the country's rivers within a generation at the last election. But the nitrate bottom line is proving a tough nut to crack. Her government will need to revisit the issue this year and the impacts of their decision will have far-reaching consequences.
"It will impact all types of farming that support many other businesses and jobs in regional communities and New Zealand as a whole," David says. "And it may result in many farmers being unable to keep farming, which would have a significant impact on these communities.
"At the end of the day, farmers in this country share the same goals as everyone else – to reduce our footprints, reduce our emissions, have healthy waterways, jobs and strong communities."
If you enjoyed this feature on New Zealand's dairy industry, you might like our international feature on NSW's dairy industry.