According to the ABS, independent schools student numbers grew by an additional 20,521 students in 2022 to 640,850 full-time equivalent students.
Independent Schools Australia Chief Executive Officer, Carolyn Grantskalns, says independent schools firmly believe every parent has the right to choose the school that best fits their child and their family.
"The independent sector has been Australia's fastest-growing school sector for more than a decade, with the latest figure of 3.3 per cent continuing that trend," she says.
"The past two years have shown the highest enrolment growth since 2009."
The 2022 figures show that independent schools enrol 15.9 per cent of all Australian school students, and 19.9 per cent of all secondary enrolments.
As well as the growing support for non-government funded schools, interest in boarding facilities is also increasing, providing opportunities for students to participate in peer-to-peer activities, tutorial programs, and sport and cultural activities held out of school hours.
Here's a roundup of city- and regional-based schools aimed at providing excellent educational and boarding experiences.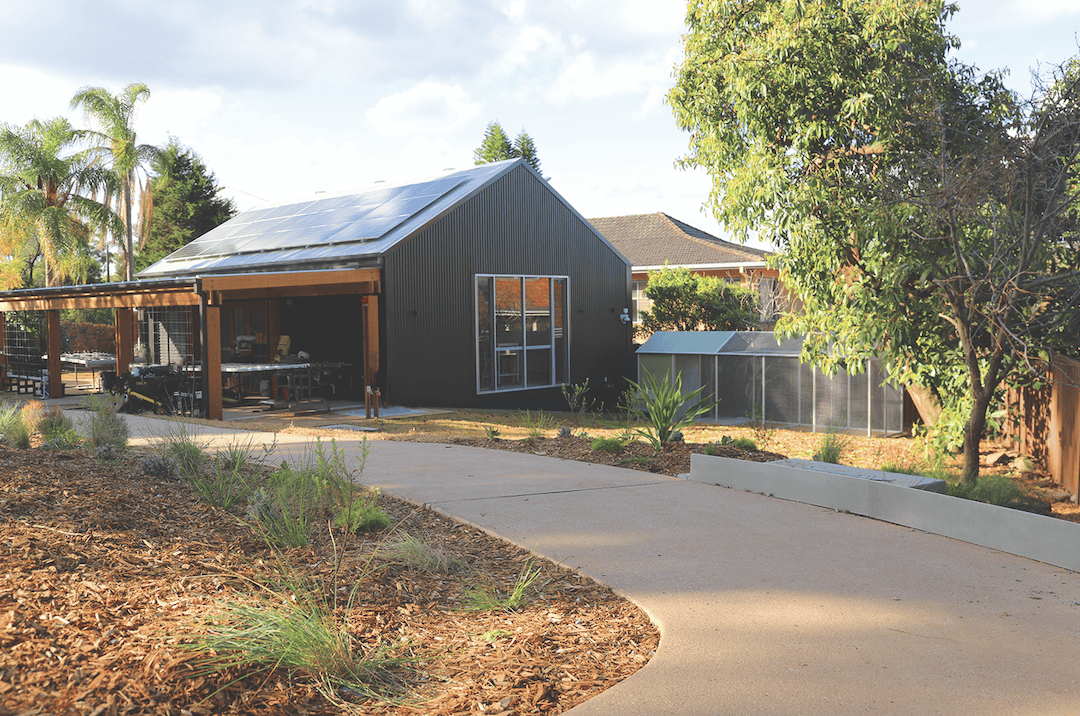 Loreto Normanhurst
Loreto Normanhurst is empowering young women in the fields of agricultural innovation and sustainability with a new state-of-the-art Agricultural Technologies Centre.
Recently opened this term, the new centre reflects the commitment to fostering students' love of Science, Technology, Engineering, and Mathematics (STEM).
Since the introduction of the Agricultural program in 2019 for both day girls and boarders, there has been excellent growth which led to the redesign and construction of the new building.
It includes indoor and outdoor learning zones, as well as hands-on experiences that inspire students to engage with innovative agricultural practices which support the natural environment and promote sustainable practices.
Head of Science and Agriculture, Simone Bryant says the school's commitment to expanding agricultural curriculum offerings and providing state-of-the-art facilities demonstrates its dedication to nurturing a generation of students passionate about agriculture and equipped with the knowledge and skills to excel in STEM fields.
"Our girls are not just studying science – they're immersed in it. Through deep learning experiences ranging from our local classrooms to global platforms, we create opportunities for our girls to showcase their abilities and innovations. This is not about simple rote learning; it's about hands-on, authentic involvement that instils confidence, fosters curiosity and motivates our learners to become the leaders of tomorrow's STEM industries," she says.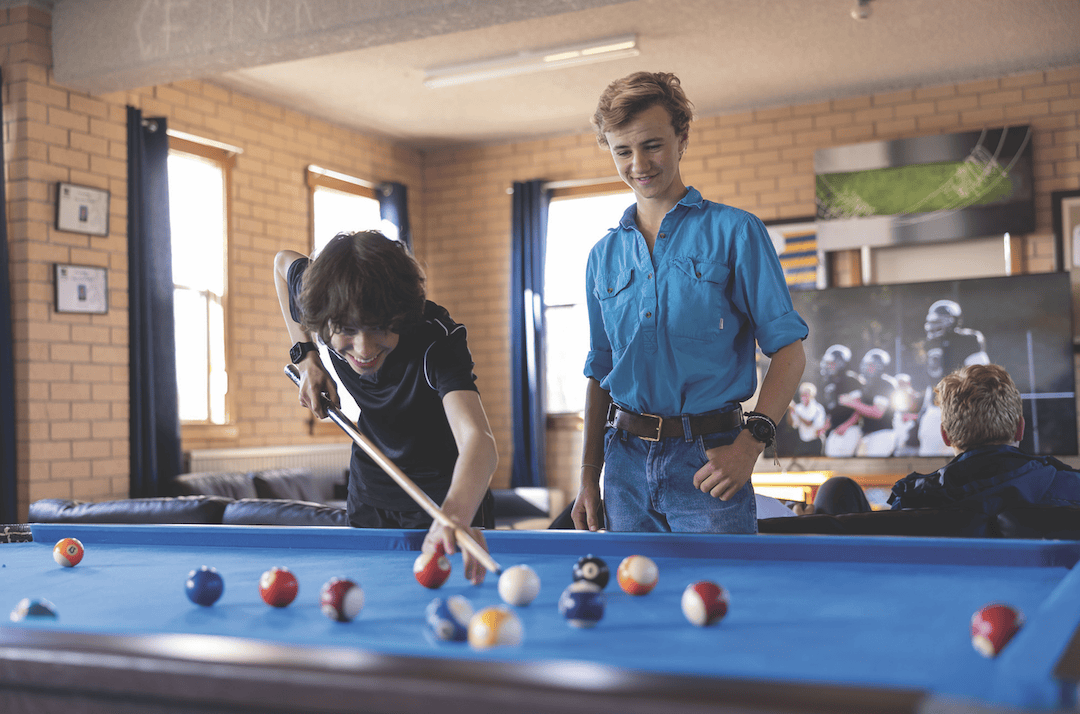 Scots All Saints College
This Bathurst-based Presbyterian co-educational day and boarding school offers students a rewarding learning journey from preparatory school through to Year 12, with boarding for Years 7-12.
Set on 40 hectares of park-like grounds, the College's expansive senior campus is home to a working farm and a wide range of facilities for academic, music, STEM, agriculture, sport and co-curricular programs. There are four well-appointed boarding houses with separate girls' and boys' facilities.
Boarding siblings and friends live and learn together in a nurturing community, with all boarding and education facilities on one campus. Students can walk to class and easily access after-school tutorial and homework programs, special interest clubs, as well as sport and co-curricular activities. A dedicated bus transports boarders to a wide variety out-of-school activities including sport, dance, music, shopping and entertainment outings.
Specialist learning programs and extension opportunities in equestrian, cattle and sheep teams are matched with dedicated teachers and professionals, who encourage students to explore new challenges. Boarders can bring their own horses to school with weekly lessons and regular training provided by professionals in show jumping, flat work, cross country and polocrosse.
A wellbeing team of registered nurses and accredited psychologists works closely with staff, students and families to ensure students thrive.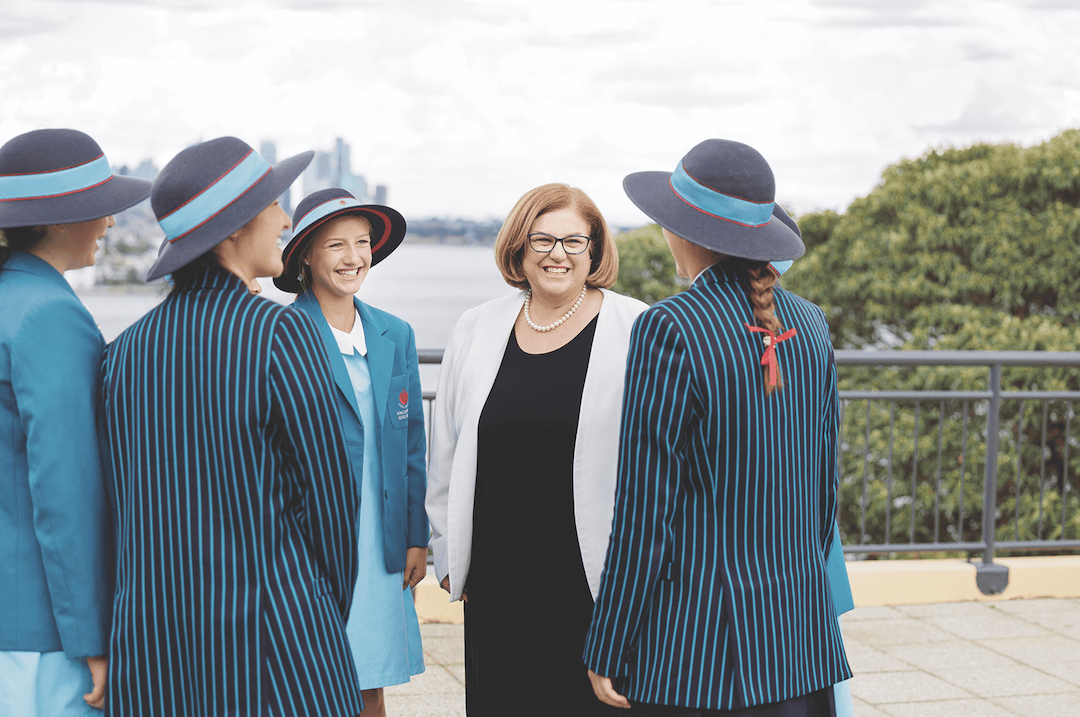 Kincoppal-Rose Bay School
Kincoppal-Rose Bay is a dynamic and forward-thinking community abundant in tradition. The school educates boys and girls from three years of age to the end of
Year 6. From Year 7 to Year 12, the school educates young women, offering day and boarding places.
A Kincoppal-Rose Bay education aims to build students' global competencies so that they have the knowledge, skills and behaviours needed to be competitive and ready for new work and to drive innovative change for the betterment of the world.
Located just eight kilometres east of Sydney's CBD, Kincoppal-Rose Bay provides our boarders with the opportunity to learn in Australia's most globally connected city. By taking advantage of all the learning and cultural opportunities that Sydney has to offer, such as festivals, galleries and museums, boarders at Kincoppal-Rose Bay can expand their world through an array of rich learning experiences.
Kincoppal-Rose Bay belongs to an International Sacred Heart Network comprising 150 schools across 41 different countries. Every school in the network is connected by the educational vision of Saint Madeleine Sophie Barat, who founded the Society of the Sacred Heart in 1800. By sharing spiritual and intellectual resources, Sacred Heart schools foster students' global awareness and their appreciation for other cultures and societies. This vast network has a range of benefits for Kincoppal-Rose Bay students from reciprocal exchanges to Sacred Heart schools around the globe and ongoing opportunities for virtual collaborations to study tours and collaborative celebrations of traditions and cultural events.
As one of the oldest girls' boarding schools in NSW, Kincoppal-Rose Bay has been welcoming country boarders since 1882. Today, over a quarter of senior school students are boarders and while the majority of these students come from Rural NSW, the school also welcomes boarders from all over the world. The school is proud of the diversity in cultural backgrounds that its girls bring to Kincoppal-Rose Bay boarding. Its boarders have the unique experience of being part of a global community that embraces differences and celebrates uniqueness.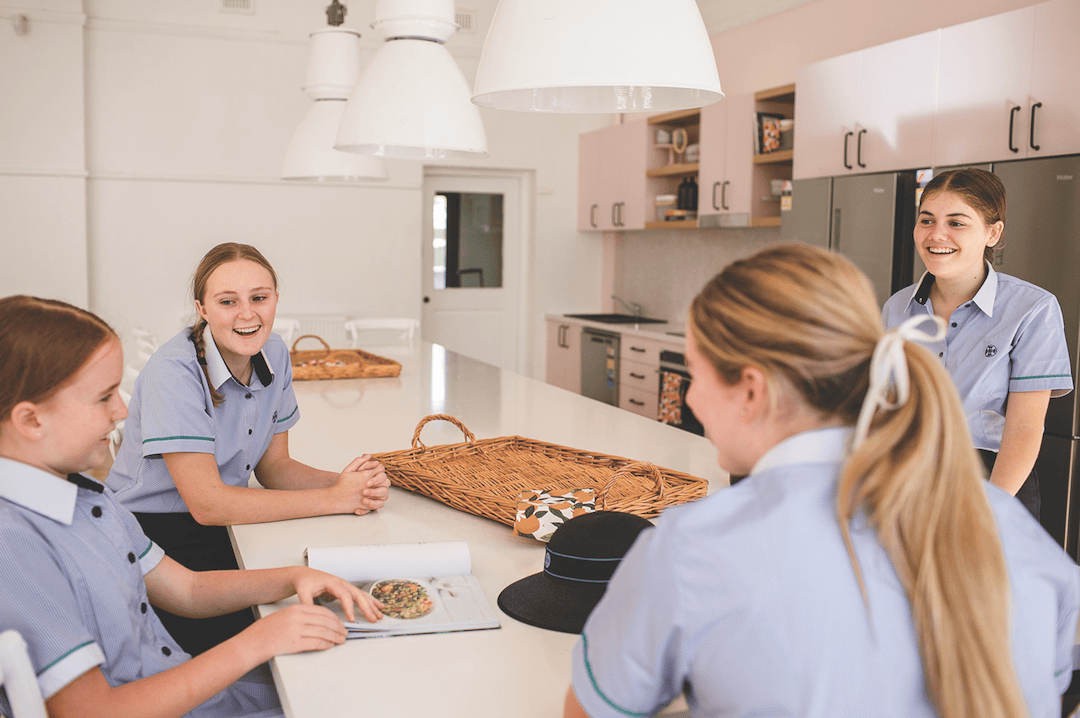 Kinross Wolaroi School
A leader in education for more than 130 years, with 1,100 students from pre-kinder to Year 12 and 350 boarders, this school is one of Australia's largest co-educational boarding schools. Boarding is available from Year 7 and boarders make up
40 per cent of the senior school, hailing from both city and country NSW, as well as interstate.
The school offers co-ed boarding, with boys and girls accommodated on separate campuses.
Located in the picturesque city of Orange, it is a 45-minute flight from Sydney with easy road, rail and bus connections.
What sets Kinross Wolaroi School apart are the extensive extra-curricular activities on offer, with diverse co-curricular programs designed to ensure participation in activities such as music, drama, sport, community service and outdoor adventure.
Students are also offered one of the State's top 10 music programs and extra-curricular choices include debating, cadets, the Duke of Edinburgh Award, musical ensembles, private music tuition and annual school musicals. As well as traditional sport options, nationally recognised swimming, rowing and triathlon programs are offered.
The refurbished boarding accommodation is set on 40 hectares with an indoor, eight-lane, 25m heated swimming pool, two fully equipped recreation centres, seven playing fields, modern auditorium, an exclusive on-water rowing training facility and access to farming land.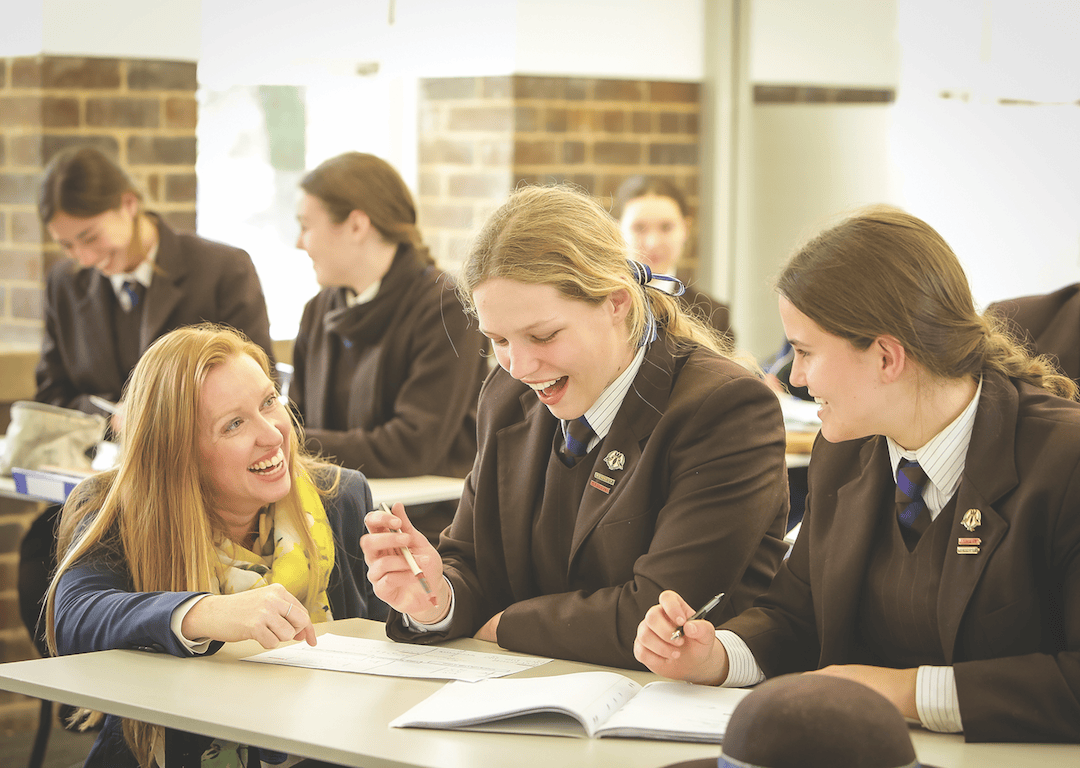 Frensham
Boarding is at the heart of Frensham, located in the Southern Highlands of NSW and attracting students from across Australia and overseas. Inspired by a strong sense of purpose, Frensham students are encouraged to make a meaningful contribution to the world.
Many rural families choose Frensham as a school for their daughters as they have the best of both worlds: a spectacular learning and living environment, on the 178-hectare campus, and a rigorous approach to studies.
Close proximity to Sydney, ensures that students can take advantage of numerous educational programmes and experiences beyond the classroom.
Sophie, a Year 7 student from rural NSW, recalls her time at Frensham: "When I wake up in the mornings, I say it's going to be another great day of school. I have loved all the weekend activities like the movie night, Jamberoo and the inflatables in the pool. The girls are so nice, and everyone is there to help you when you need it."
Families can join a student-led tour or attend the Frensham Open Day on Saturday 25 February 2024.
The famous Frensham Iris Country Fair, held on Saturday 18 November 2023, provides an opportunity to experience the coming together of the wider Frensham School community.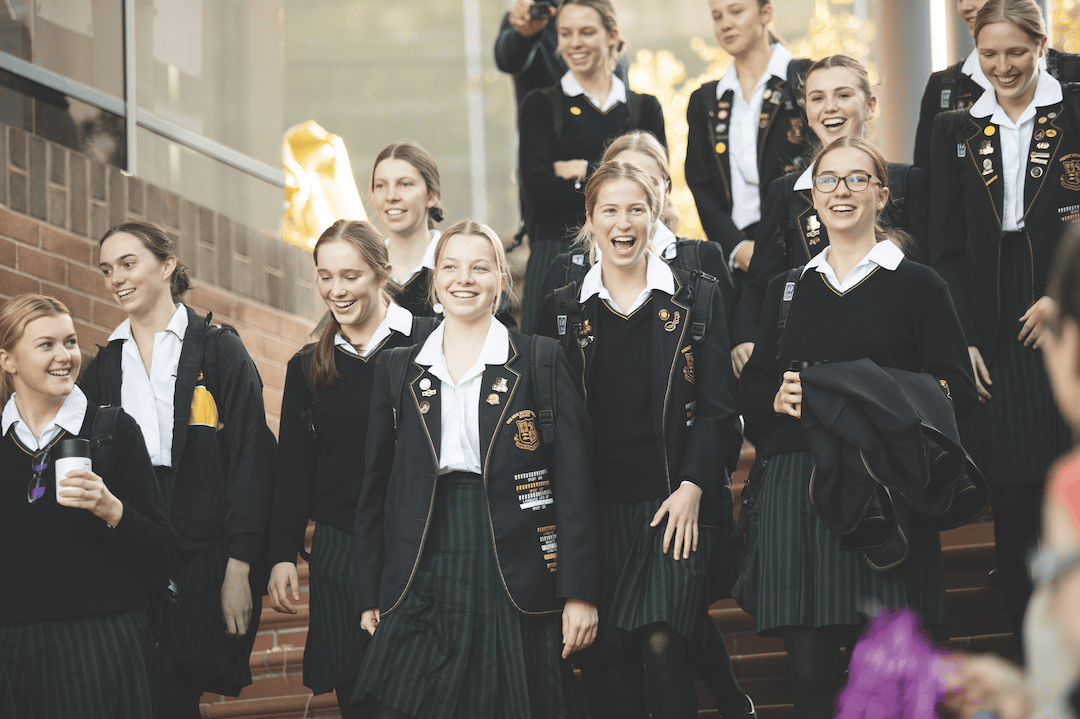 Abbotsleigh
Spread across 15 hectares of leafy grounds on Sydney's Upper North Shore, a pre-K to 12 school for girls, Abbotsleigh has a proud history of boarding since 1885.
It provides outstanding boarding facilities for girls in Years 7-12 and has 130 boarders from country NSW, regional Sydney and international students.
Boarding at Abbotsleigh is where girls develop independence as well as leadership, collaborative and communication skills that prepare them for life beyond school.
Boarders have after school access to a range of facilities including the library and assistance from boarding tutors while they are working on their homework, coursework, or assignments. The weekends are filled with opportunities to engage with each other while participating in a variety of fun and interesting activities all over Sydney as well as programs tailored to girls' needs.
Abbotsleigh girls continue to achieve outstanding academic results with last year's HSC 2022 results placing it in the top independent girls' school in NSW, ranking 7th in the State.
Underpinned by Christian foundations, the school fosters values of respect, integrity, compassion, courage and perseverance so students can lead and serve in the broader community.
The school aims to deliver a deeper learning that educates and empowers students to make a positive impact on the world.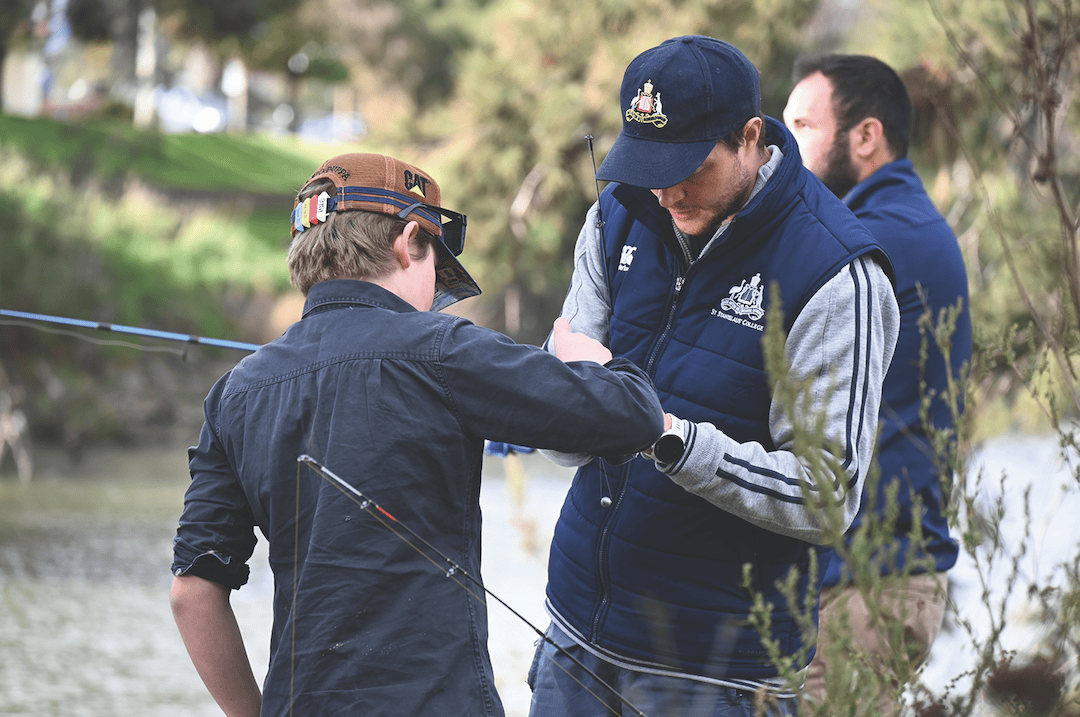 St Stanislaus' College
Boarding life at St Stanislaus' College encourages a strong sense of community and belonging as boys become part of a community, forming friendships that can last a lifetime.
It provides students with the opportunity to develop strong relationships with peers from diverse backgrounds, learn self-reliance, and develop a sense of responsibility.
Located in the central west of regional NSW, Stannies offers the perfect backdrop for education based on the Transformative Learning philosophy with an emphasis on building students' individual strengths.
A keystone to the learning culture, and embedded in all teaching faculties, is the 4Cs learning disposition – creativity, critical reflection, communication and collaboration.
Boarders are able to participate in various extracurricular activities and sports, exploring interests and staying active, developing a balance between their academic and personal lives.
The emphasis on character education and values-based learning provides the tools needed to become a compassionate, responsible, and well-rounded individual.
Experiences and skills gained will set the foundation for a positive and successful future.
Student accommodation ranges from single cubicle bed spaces for Years 7 to 8 to single rooms for Years 9 to 12, which fosters a unique sense of shared growth and camaraderie that enriches each student's journey.
The College provides a range of boarding options, including full-time, weekly, five, or four nights.
For more information about the importance of teaching agriculture in school, click here.