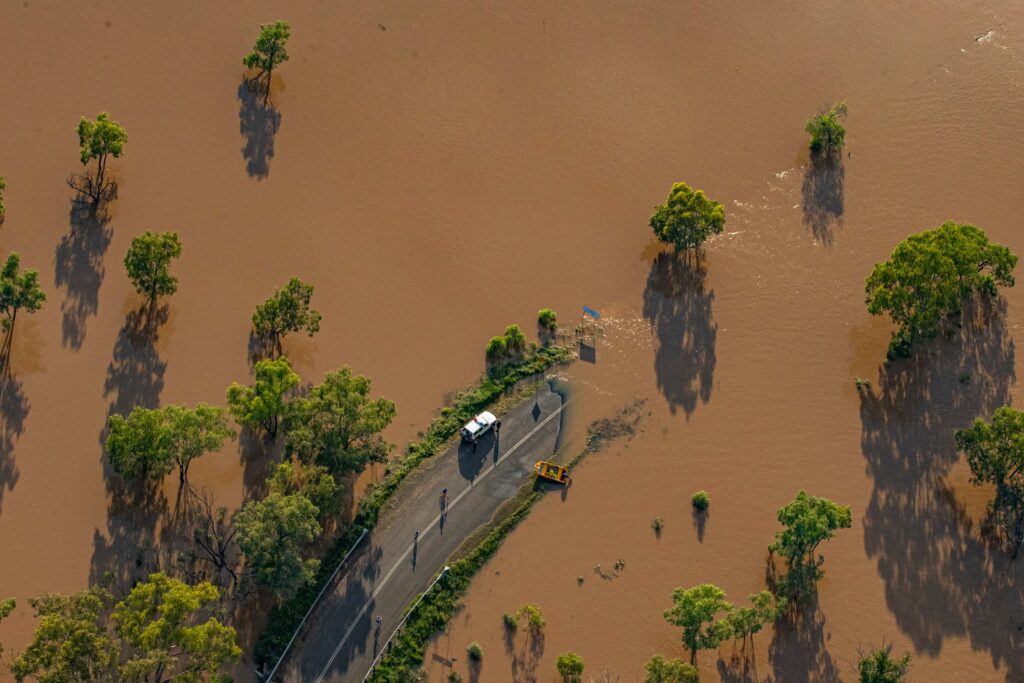 Rural communities are expecting significant flood damage to local roads and farmers are counting the cost of drowned crops as La Niña continues to dish out rain across much of NSW.
Farmers and rural communities across the state are bracing for an enormous cleanup effort as floodwaters subside, with concerns about the condition of local roads once the water retreats.
After weeks of heavy rain during harvest season, many roads across regional NSW have developed deep potholes and ruts that are proving problematic for motorists, farmers and truckies alike.
NSW Farmers President James Jackson said there needed to be a swift and coordinated effort to prevent more damage in flood-affected communities.
"As the water subsides you see what an impact flooding has on local roads, and there are places where bitumen has been washed away or where deep potholes have opened up," Mr Jackson said.
"When you get out of town onto unsealed roads the damage can be even worse, and now we're looking at a situation where even more traffic may be diverted onto already-damaged roads."

NSW Farmers President James Jackson
"Rather than wait for the damage bill to start coming in, we need to get ahead of it and start planning these repairs urgently."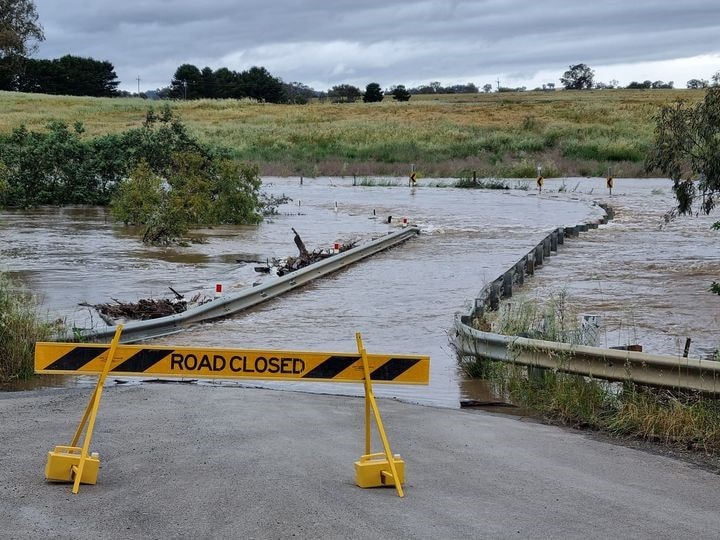 Mr Jackson said state and federal governments had responded to calls for expanded natural disaster declarations, and this included funding to councils to help with the cleaning up and restore essential public assets. But he said it was critical that there was enough funding to councils for road and bridge repair, and that it flowed as soon as possible to get potholes filled and graders onto unsealed roads.
"This is a big problem for farmers trying to get their harvest to market, but its fundamentally a safety issue for regional communities," Mr Jackson said.
"To salvage this year's grain crop farmers must get it harvested as soon as possible and the heavy machinery required must be able to access these farms – these aren't little bumps we're talking about – some of these potholes are huge and they can cause serious accidents or worse.
"We are also concerned about the significant damage to bridges and causeways – while this will take longer to rectify, it is important that regional communities have safe alternate access while these repairs are commenced."
NSW Farmers welcomes additional flood damage assistance
James Jackson has thanked the state and federal governments for listening to calls for additional natural disaster declarations.
Disaster assistance is now available in 13 additional local government areas of Blayney, Brewarrina, Broken Hill, Cabonne, Cobar, Gilgandra, Gunnedah, Gwydir, Narrabri, Port Macquarie Hastings, Upper Hunter, Warrumbungle and Weddin.
"This will no doubt come as a relief to many farmers and rural communities who have been seriously impacted by this rain and flooding," Mr Jackson said.
"Minister McKenzie and Minister Elliott are to be commended for listening to the community and extending these natural disaster declarations.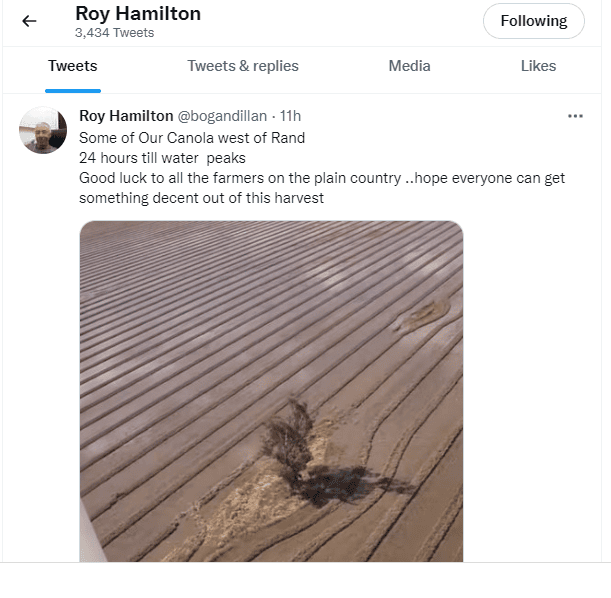 NSW Farmers Grains Committee Chair Justin Everitt said members across the state were reporting paddocks underwater, with the focus moving from saving the harvest to minimising damage to the land.

"We've had several heavy falls now and there's no doubt crops will be downgraded and we'll see significant losses," Mr Everitt said. "Part of farming is dealing with nature, but it is cruel for our growers to watch these amazing crops – this potential income after so many years of drought – drowned before they could be harvested.

Mr Everitt said targeted mental health support should be brought online as quickly as possible. "If you're not in a farming or small rural community it's hard to understand the impact this sort of weather has on people," he said.

"You look at the sky and try to predict what will happen in the next year, then you spend a huge amount of money sowing a crop in the hope it will pay off for you and your family."
Eligible primary producers are able to apply for loans and natural disaster transport subsidies through the NSW Rural Assistance Authority. Information on loans is available here and transport subsidies can be applied for here.

There is also assistance available for people whose homes or belongings have been damaged (eligibility criteria apply). For information on personal hardship and distress assistance, contact Service NSW on 13 77 88.
Beef and dairy farmers in coastal regions will soon be able to capture 30 per cent of rain that falls on their properties in the first phase of reforms to Coastal Harvestable Rights. Read more here.