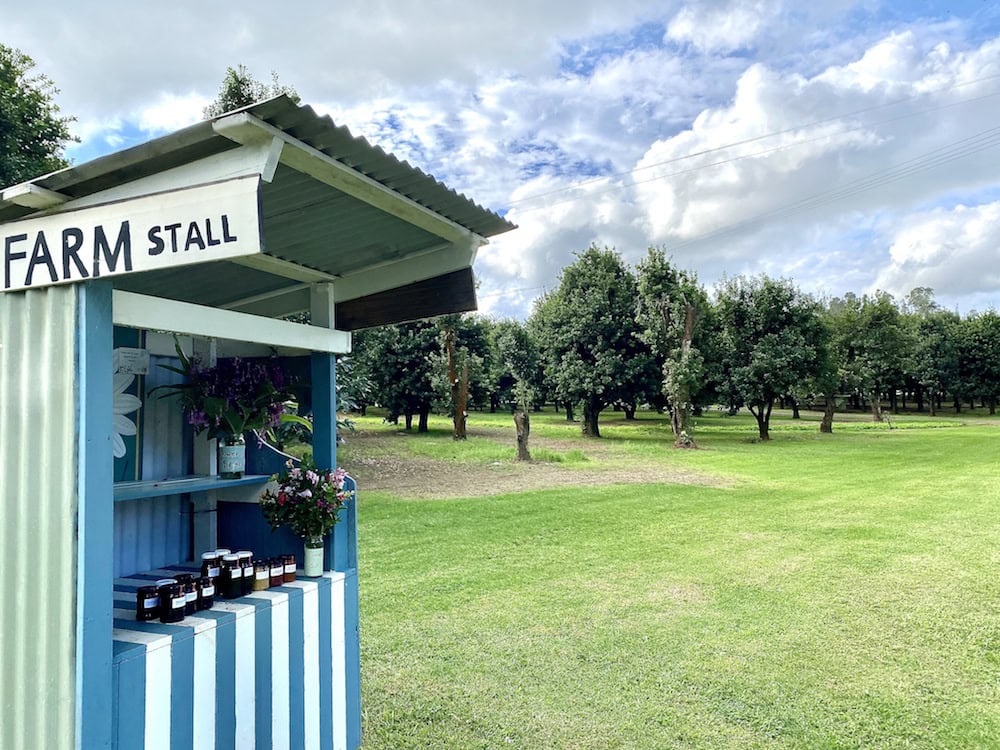 Agritourism options have developed beyond normal expectations. Tiny homes can now be bespoke designed: from a weekend getaway to a two-storey building with balcony and spa, or even a spare bedroom or yoga room at the end of the pool deck.
The prolific range of options has developed in response to land use changes that enable NSW landowners to offer farmstay accommodation and camping, as well as value-adding to farm businesses.
The options available have gone beyond a few renovations to the old shearing shed or stables to make them usable as overnight accommodation.
The expansion of industry work-from-home options has also lent itself to bespoke 'tiny homes'.
It extends into buildings that can be used for cellar doors, restaurants, cafes, events and visitor information centres – or home businesses such as hairdressing salons, yoga rooms or art studios.
Last year, NSW Farmers successfully lobbied the state government to develop policy that enabled the growth of agritourism activities on farms.
Farmers who want to set up a simple nine square- metre roadside stall that is secure against pests and the elements and is on their property, can do so.
Up to six buildings can be used for tourist accommodation, with guests staying a maximum of 21 consecutive days.
Each council area will have different requirements and should be consulted before putting down footings on your new venture.
Biosecurity issues should also be identified and a risk-management plan developed.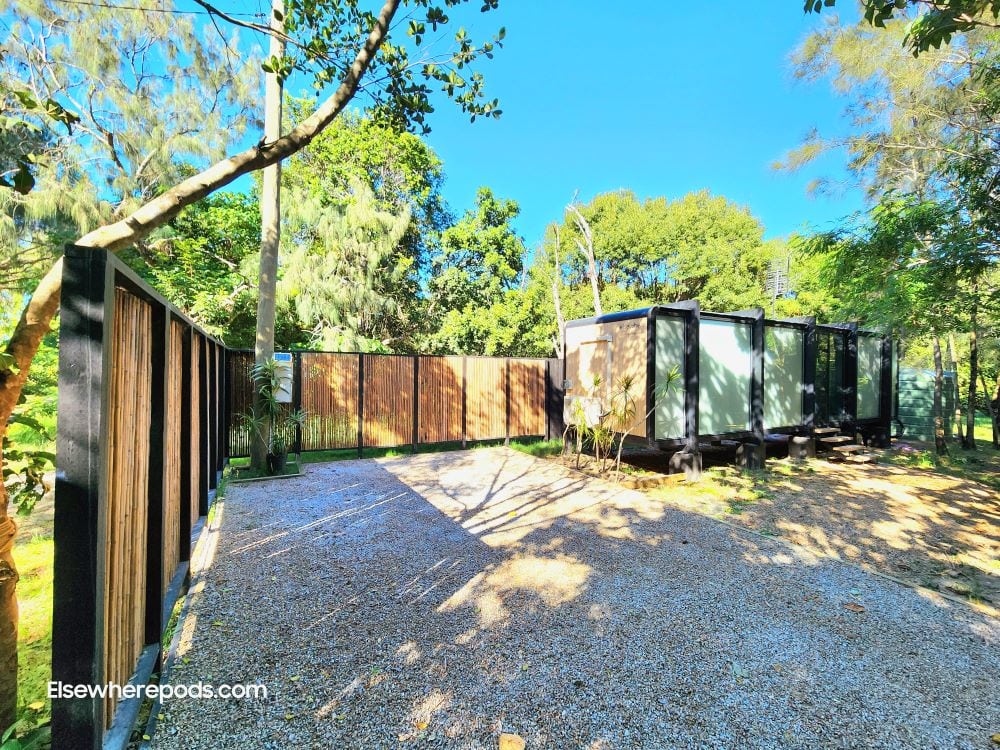 Camping or glamping on the farm
In 2022, Rod and Desley Bailey of Homegrown Organic Farm at Rolland Plains added camping to their business model, offering bookings through Hipcamp.
Desley said the family began their agritourism venture with two camping sites in one of their paddocks. They are planning to expand to four sites, including a more rugged camping experience.
Many of their campers enjoy the farm experience and extend their holiday activities into the surrounding district, including bushwalking, swimming and visiting local waterfalls.
Kenneth Sauer of Hipcamp said the organisation wanted to be the partner of choice for farmers wanting to offer camping options on their land.
After changes to the planning system in December last year, over 100 farms have registered with Hipcamp.
"Hipcamp creates new revenue streams for farmers," Kenneth said.
"This is money farmers can invest in fences, machinery, revegetation along creeks and waterways.
"They also build friendships with their campers. Farm stays include paddock camping, caravan and RV sites and cabins. Farmers provide the venue and identify what type of experience they want to offer; and Hipcamp gives them the tools to easily manage their bookings."
Insurance and customer support is built into every booking made through Hipcamp. Farmers list their properties according to the experience they want to offer and what is available. Dale Brook farm in Western Creek offers campsites without amenities, so campers know they need to be self-sufficient.
Higher Ground Retreat at Shark Creek in the Clarence Valley is an off-grid property that offers onsite glamping tents, a homestead to rent, and a variety of camping and caravan site options. The owners also provide a camp kitchen as well as a composting toilet and shower amenities for guests.
Farmstays are a global movement
Camping pods, bunkhouses, camping and caravan sites with and without amenities – these and more are all options available through outdoor accommodation specialists Pitchup.com, in their collaborations with farmers and landowners. There are sites in 67 countries registered on the Pitchup website, with many on working farms.
Pitchup has helped hundreds of farmers in the United Kingdom to host camping holidaymakers – and has extended that offering to many other countries, including Australia and particularly NSW following a change in planning rules.
When the NSW government simplified its planning rules for agritourism, this became a huge opportunity for farmers to create a new income stream, said Pitchup founder Dan Yates.
"Bookings in NSW on Pitchup.com have grown 191 per cent in the past 12 months compared to the previous year," he said.
"Farmers have a huge opportunity to recoup lost revenue through diversification."
So long as the properties are 'working' farms, at least 15 ha and zoned for primary production or a rural landscape, the owners qualify to host campers under the NSW planning rules.
One popular NSW site on Pitchup.com is Cardiff Alpacas on a sugarcane farm in Clarence Valley. Campers can choose a powered or unpowered site – with the option of a full cooked English breakfast delivered to their RV or tent.
Within the Illawong Nature Reserve is a more upmarket offering for adults – luxury self-contained private cabins near Broulee and within a 10-minute walk to a long sandy beach.
A home away from home, on the farm
Peter Biddulph, the owner of Affordable Container Homes Australia, is a builder whose business is constructing kit and bespoke houses for farmstays, weekenders and permanent accommodation.
Upgrades include floating floorboards, 900mm vanities, sliding doors up to four metres wide, and Hardiplank cladding in bushfire overlay areas. But this is on top of standard 75mm-thick insulated exterior walls, double-glazed windows, 2.9m ceilings, modwood decking, and kitchens with quartz stone benchtops, dishwasher, oven and rangehood.
"People ask for modifications. My last client wanted an island bench and a food pantry," Peter said.
"One client wanted the shower room built but to do the plumbing and fit-out themselves. People ask for compostable toilets. We can create any modifications, including dongas.
"We have standard floorplans but they can be custom designed for the client's needs. It doesn't cost too much extra to move walls around."
This includes building homes that are off-grid.
One of Peter's clients wanted a house with solar panels and water tanks built on their 300-acre property in the Lachlan Valley.
"It was set up as a weekender originally, but now they live there and work from home, and only go to Canberra for work when they need to," he said.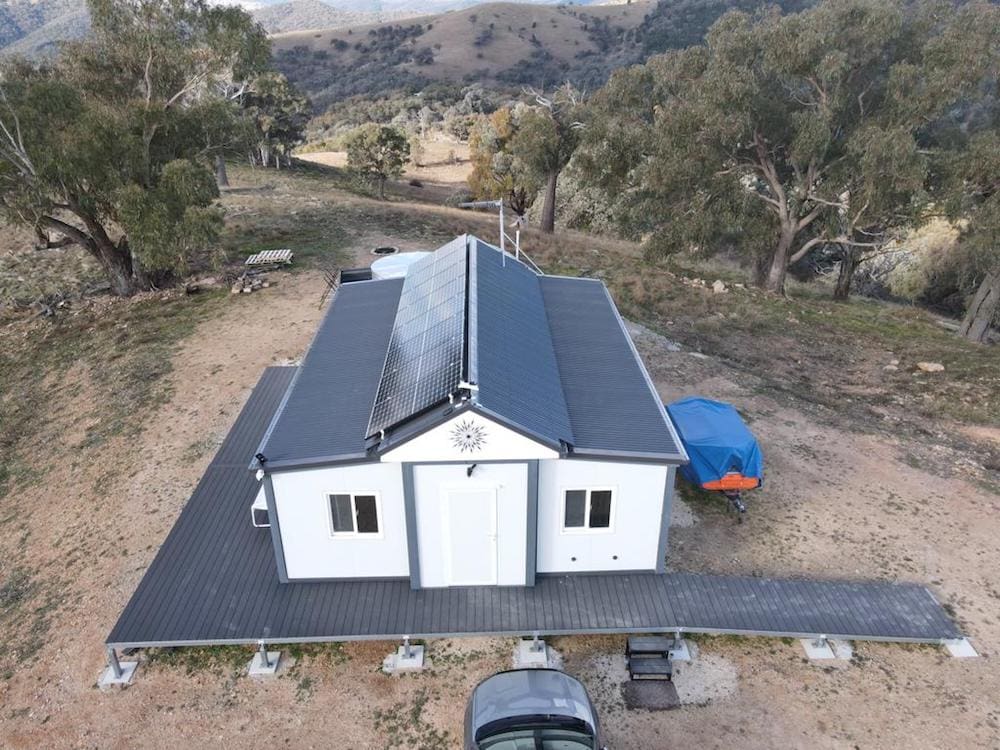 Ecotourism expands the farm experience
From luxury eco-tourism accommodations to stunning and practical tiny homes, Elsewhere Pods are designed to inspire.
CEO Matt Decarne describes Elsewhere Pods as a new type of prefabricated and customisable tiny home which creates a seamless connection to the natural environment. The designs are visually striking with double glazed glass panels surrounding almost the entire structure.
"We're seeking to create a premium eco-tourism experience for our clients" Matt said.
"With growing popularity of cabin stays and glamping, Elsewhere Pods provides a luxury option to encourage mass market adoption.
"By providing dedicated eco friendly accommodation in regional and tourist areas, we hope to alleviate pressure on housing affordability, by reducing the demand for traditional homes on short stay platforms."
Tiny home models are 2.4m wide and range in length from 6m to 12m. The width can also be doubled to 4.8m.The frame is constructed with a titanium magnesium alloy making it extremely strong and lightweight.
The Elsewhere Pod can be secured in place with eco-friendly screw piles or installed on a trailer for customers who require flexibility. They can also offer off-grid connections, including solar power, water collection, composting toilets and grey water systems.
"And some minor retrofits mean our products can comfortably satisfy most BAL rating requirements," Matt said.
"We've had customers use the pods for ecotourism accommodation, as working from home office spaces, studios and even small homes."
Last year, a concept model was selected as an award winner with Airbnb's OMG! Fund beating out over 10,000 competing designs in the international competition.
The cantilevered 'Kangaroom' model is a multi-storey, mirror glass pod system being built in Daylesford and will enable guests to view native wildlife, while minimising their footprint.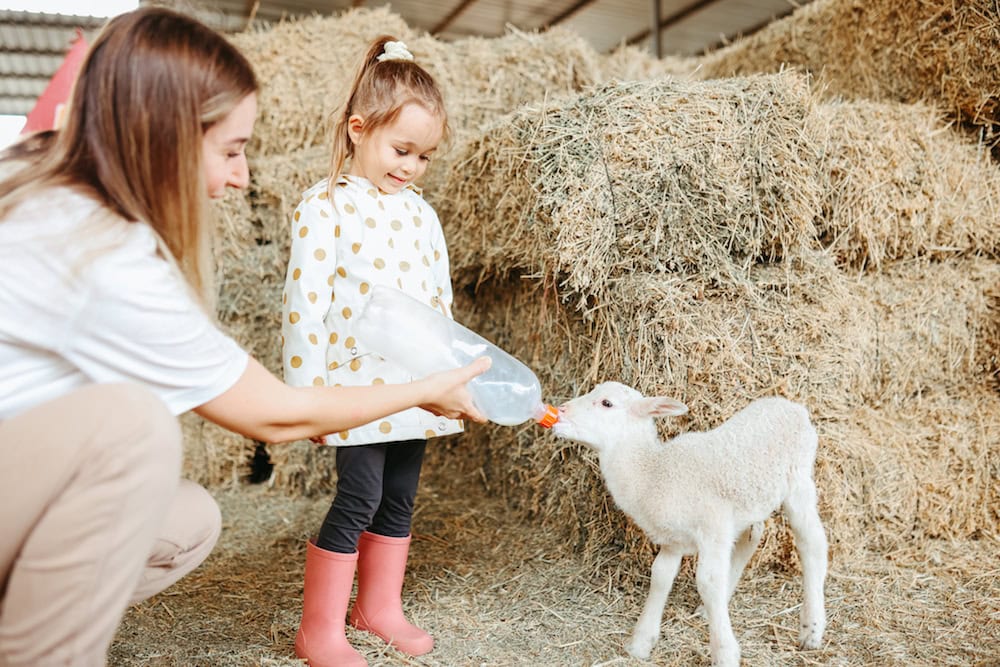 Agritourism grows after policy change
On December 1 last year, the NSW government agritourism policy commenced, enabling farmers to value add their income streams, with diversified business offerings that included tasting rooms, produce stores, visitor information centres, event organisation, onsite
accommodation and camping.
"We're making it cheaper and easier for our farmers to diversify their income by starting, running and growing agritourism experiences, such as farm stays [and camping], cafes, cellar doors, retreats, roadside stalls, fruit picking and small wedding venues,"said Deputy Premier, Paul Toole, at the time.
"Farmers who want to innovate and share a taste of their region with visitors [should be supported by] clear definitions and new planning pathways that allow these activities with either faster or no planning approval."
Craig Huf, chair of the North Coast NSW Farmers branch, welcomed the changes and said farmstays provide opportunities for farmers to control access to their land while creating a new income stream.
NSW Farmers was a significant influencer in the policy reforms that have enabled landowners to diversify into agritourism, including hosting camping and farmstay guests. Agritourism is expected to grow the NSW economy as part of gross national production. The NSW government estimates that agritourism will grow the Australian economy to $18.6 billion by 2030.