One in every three export dollars this country earns comes from China. Last year China bought $2.1 billion – or 40 per cent – of the $5.1 billion worth of food and fibre NSW sold abroad. That's more than the next three biggest countries, the US, Japan and South Korea, combined.
India, with its massive population, has long been eyed as an alternative. But with low average household wealth and a farm lobby that is fiercely protective, Australian dairy, wine and beef have proved a hard sell.
Then there's Indonesia, the fourth most populous country in the world, right on our northern doorstep. Its economy is the largest in Southeast Asia and growing fast. In the past 20 years, the Indonesian government has cut the country's poverty rate in half, according to the World Bank. And Indonesia's middle class now numbers 52 million people.
Yahya Datuk Alexander, head of international relations at the influential Indonesian Chamber of Commerce and Industry, says that the country's economy has grown an average of 5 per cent each year for the last 20 years.
"For the last year there has been quite a serious slowdown in the Indonesian economy because of COVID-19, but the latest data suggest we've reached the bottom of the downturn and GDP will pick up again soon. The size of our middle class will increase rapidly and create new consumption habits for goods and luxuries they were not previously consuming."

Yahya Datuk Alexander, Head of International Relations, Indonesian Chamber of Commerce and Industry
Ross Taylor, President of the Indonesia Institute of Australia, a think-tank in Perth, voices similar sentiments.
"Indonesia is predicted to become the world's fourth-largest economy by 2050," he says. "And while Australia is relatively small, we are an advanced, sophisticated nation that could contribute significantly to Indonesia's advancement while reaping the benefits of such a relationship ourselves."
Instant noodles
In Australia they're known as instant, two-minute or Maggi noodles. In Indonesia, people call them by only one name: Indomie – a humble but titanic-sized brand that stakes a claim as the second most popular food in the country after rice. A staggering 13 billion packets of Indomie were sold in Indonesia last year – 15 per cent of global consumption.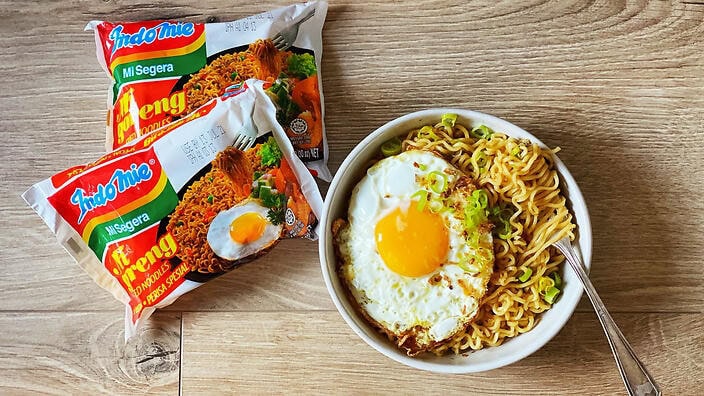 However Indonesia's steamy tropical weather is unsuitable for growing wheat, the key ingredient of Indomie. For the past 10 years the brand has bought 50 to 60 per cent of its wheat from Australia. But Indonesian noodle makers are now learning how to use lower-cost wheat from Asia and the Americas. Last year Ukraine exported 2,419,768 million tonnes of wheat to Indonesia, 50 million tonnes more than Australia. Canada and the US also took bigger chunks of the market.
But as one market shrinks, another one grows. Professor Ross Kingwell, chief economist at the Australian Export Grains Innovation Centre in Sydney, says the stellar growth of the middle class in Indonesia suggests a consumer shift to premium fresh noodles – and new opportunities for premium Australian exports to Indonesia.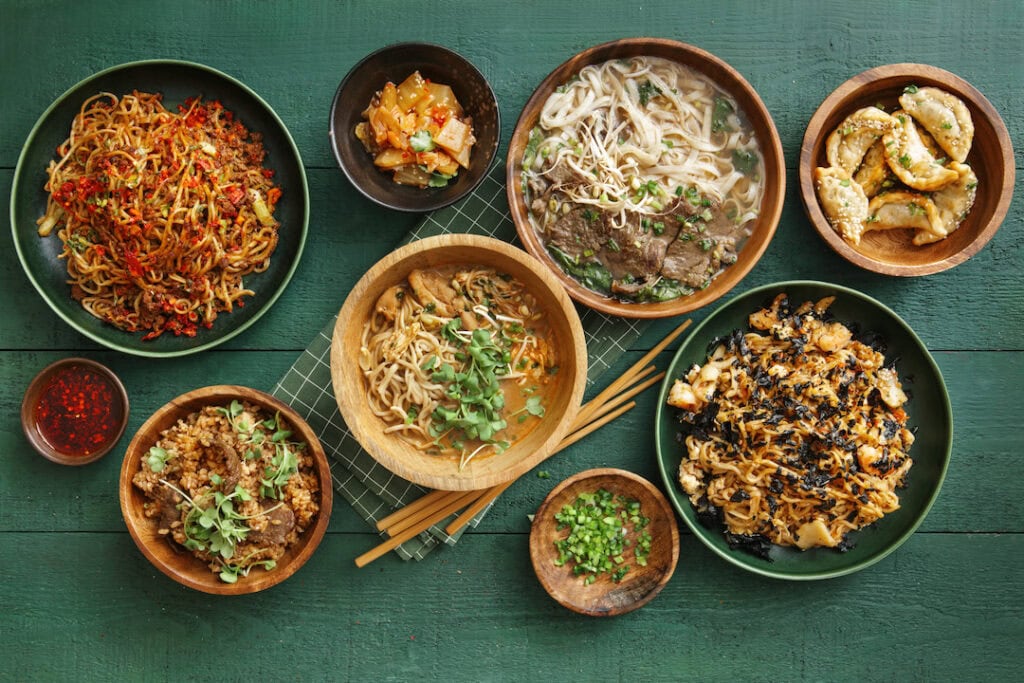 "Fresh noodles, which make up about 20 per cent of noodle consumption in Indonesia, are more popular among wealthy, urbanised consumers. These noodles have more sophisticated quality requirements than instant noodles."

Prof. Ross Kingwell, Chief Economist, Australian Export Grains Innovation Centre
Kyle Springer, a senior analyst at the Perth US-Asia Center, says Indomie could potentially become a 'powerhouse model' product that combines high-quality Australian produce and Indonesia's manufacturing might to make better products for export to third countries.
"Once there, Indonesia mills the wheat and makes it into the Indomie noodles that people know and love. They are then exported to China and Japan," he says.
A taste for the finer things
Indomie is just the tip of the iceberg. As Indonesians become wealthier, they will also demand more breads, cakes, biscuits and confectionery. Demand for Australian meat, wine and dairy at restaurants and hotels in Bali was soaring before the pandemic, and will soar once again when tourism bounces back.
The Australian Export Grains Innovation Centre has been engaging with feeding lots in Indonesia for years to help them understand the benefits of using Australian grains for animal feed. And while demand growth for dairy products in China is slowing, there is "significant headroom for growth in per capita consumption" in Southeast Asia, says Rabobank senior dairy analyst Michael Harvey.
"Indonesia and Vietnam remain standout markets for growth in the region, with their economies having the strongest mix of positive macro-economic and demographic factors," he says.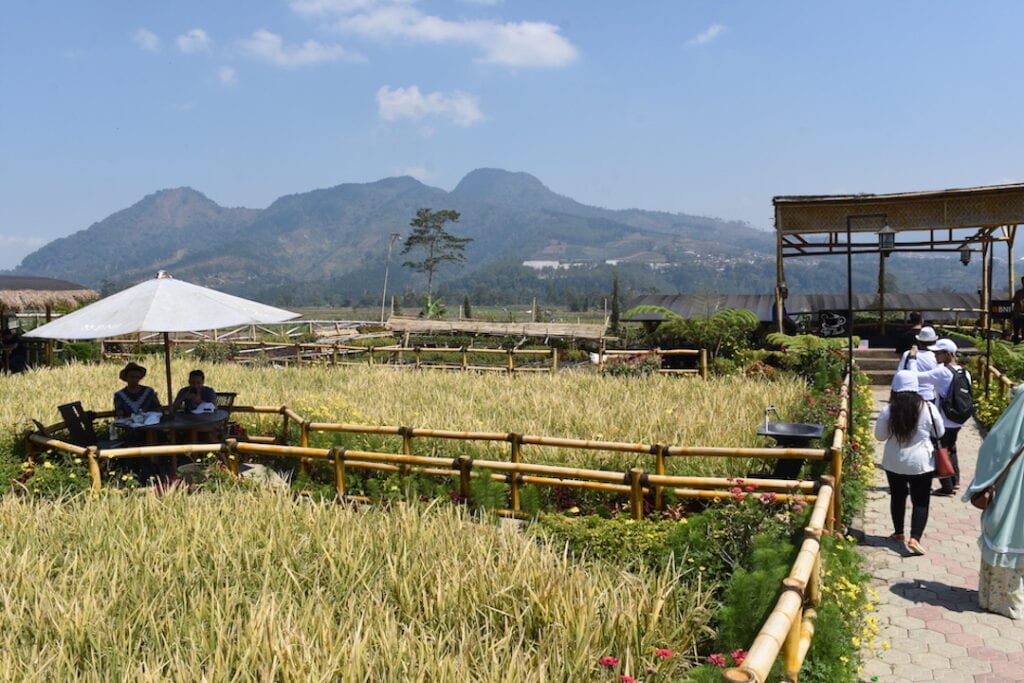 Australian exports to Indonesia set to grow
Nevertheless, the trade relationship between Indonesia and Australia remains in the incubation stage.
"Despite being important economies for the region and despite being neighbours, trade and investment relations are very surprisingly low," says Kyle at the Perth US-Asia Centre. "They are not top-10 trading partners, and I think this is surprising given the fact that they have complementary economies."
Farmers in NSW sold only $88 million worth of farm produce to Indonesia last year, compared to $89 million to New Zealand. Yet there are only 5 million people in New Zealand. In Indonesia, there are 270 million.
Ross Taylor at the Indonesia Institute thinks he knows why Australian exports to Indonesia are minimal.
Trust issues
"The respected Lowy Institute's annual Indonesia Poll tells us that 65 per cent of Australians – including business people – have some degree of distrust of Indonesians. How do we build a partnership model with that level of distrust?" he asks.
"Our government needs to immediately build people-to-people relations to allow us to get to know each other better. This should include easier tourist visas for Indonesians to come here and get to know us; broaden the Seasonal Worker Program to allow Indonesian agriculture workers to work here; allow an easier process for young Indonesian backpackers to holiday and work here, and Indonesia should do the same. We must build this relationship right now, or Indonesians will remain the strangers next door."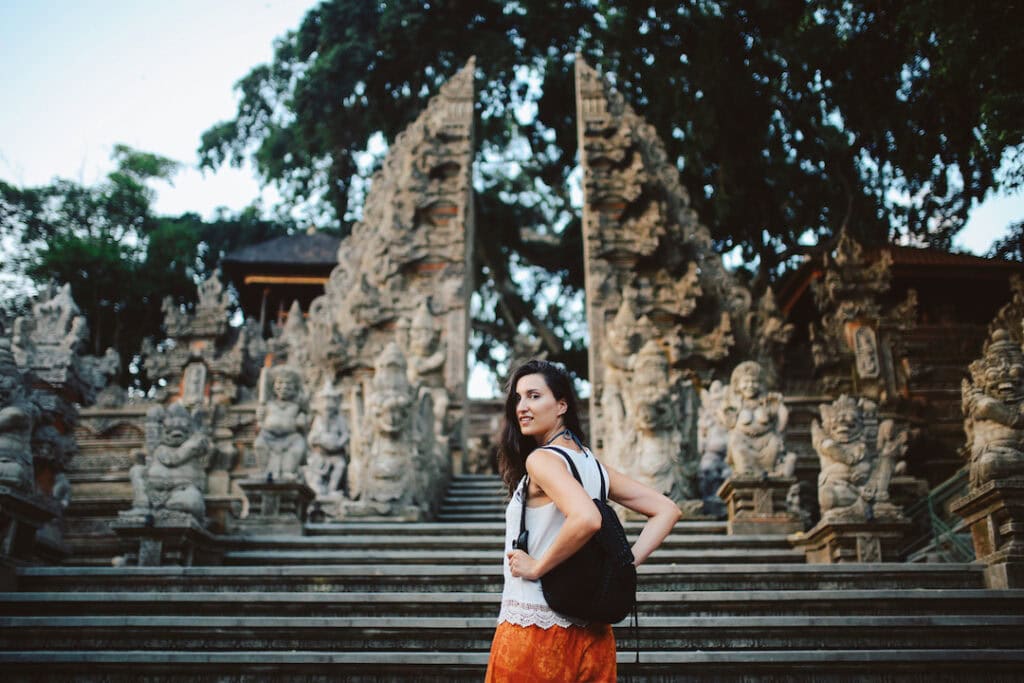 Ross says we also need to diversify Australian exports to Indonesia away from live cattle and towards value-added products, Ross says.
"There are outstanding opportunities, but we need to look beyond our mindset of wanting to simply sell them stuff, because it creates no loyalty. Why can't our beef industry have a true partnership with Indonesian consumers? Why don't they add value with packaged meat products instead of just selling live cattle?"
Greenfields, a company formed by a group of Australian and Indonesian entrepreneurs with strong agribusiness experience, is doing just that. In 1997, it started a dairy farm in the lush green foothills of Batu, an extinct volcano in Java, the main island of Indonesia, using Holstein and Jersey cows exported from Australia.
Greenfields now produces 43.5 million litres of fresh milk a year. It sells for $3 per litre in Indonesian supermarkets, compared to $1.20 per litre in Australia. Greenfields also makes cheese, yoghurt, cream and long-life milk, and exports a significant portion of it to Singapore, Malaysia, Hong Kong and the Philippines.
"By combining knowledge and expertise from Australia with Indonesian feed, pasture and access to markets," says Ross, "they expanded the basic 'we sell-they buy' model to produce dairy products and big profits for the partners in both countries."
When it comes to agricultural trade and wine exports, Australia's relationship with China is also somewhat on the rails. Catch up on the latest news in this article.