Incentives such as HECS relief, certainty for mobile workers and assistance with the coordination of worker movements between farms form part of the NSW Farmers 10-point ag labour plan to fill the looming gap in seasonal farm labour.
The state's peak farming body put the 10-point plan to the NSW government last week as international and strict state border restrictions limit the movement of farm workers needed for the winter grains harvest, fruit and vegetable picking, and shearing.
"We are going to need all hands on deck to get all this local food and fibre into the hands of consumers," NSW Farmers President James Jackson said.
"There have been longstanding challenges in attracting workers to agriculture, particularly domestic workers, however the pandemic has forced us to adapt very quickly to having fewer workers entering the state."
The 10-point plan includes a range of incentive ideas to lure more domestic work such as access to public transport subsidy for international students, additional Dine and Discover vouchers, HECS relief to encourage university students and relief or concessions to encourage retired/semi-retired pensioners.
"The idea of HECS relief is a good one. It's a practical measure to encourage university students to take up seasonal work. Having the HSC pushed back has reduced the opportunity for year 12 students to take part in the grain harvest, so we will need as many Uni students as we can get."

NSW Farmers President James Jackson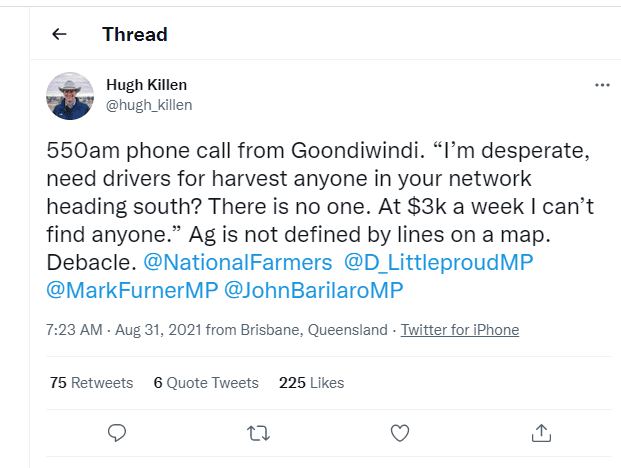 "Attracting domestic workers to agriculture would also involve targeted communications campaigns highlighting the abundance of opportunities in agriculture, and NSW Farmers is calling for an industry wide coordinated campaign."
The plan also calls for an expansion of the 'Help Harvest NSW' program to include coordinators as the conduit between interested workers, farm businesses, government agencies and relevant stakeholders in the regions to streamline efforts for getting more people to farms."
"Above all this we need certainty and clarity for farm workers amid changing conditions of travel and border restrictions.

"The Agricultural Workers' Code is a great start, but we need to ensure the code is being interpreted consistently across states."
Minister calls for east coast unity
NSW Agriculture Minister Adam Marshall has responded the plan's call for greater certainty for the movement of workers by taking the step of inviting the Queensland, Victorian and Tasmanian Governments and industry to establish an East Coast Agriculture Labour Task Force.
"Unfortunately, it is now at the stage where the states have to lead the response. I will work closely with my counterparts in Queensland, Victoria and Tasmania to convene a cross-jurisdiction between officials, agricultural departments and industry bodies," Mr Marshall said.
"I am confident my fellow Ministers will see the benefits of this alliance and we will be able to sit down within weeks to progress initiatives quickly to strengthen our primary industries sector."
James Jackson said improved mobility of workers across state borders will be critical for the NSW winter grain harvest, which is only weeks away from commencing.
"A coordinated approach to state border issues is a must. Let's hope it goes ahead quickly and achieves improved mobility of workers across state borders."
Shadow Minister for Agriculture Mick Veitch said the taskforce plan was "too little, too late."
"This is really a plan for a plan. This taskforce should have been announced on first day of autumn, not first day of spring," Mr Veitch said.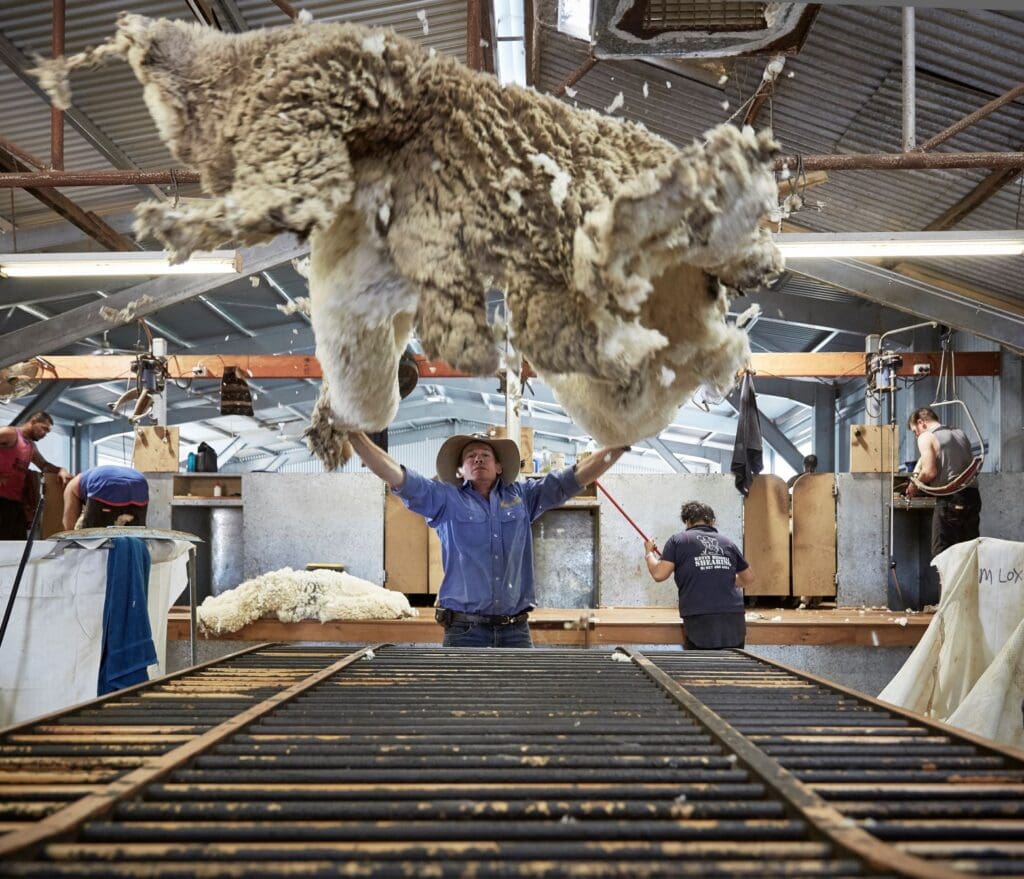 Long term solutions needed
James Jackson said labour and skill shortages in the agriculture sector pre-dated the COVID-19 pandemic.
"The pandemic has brought this situation into stark reality," Mr Jackson told the ABC's Country Hour program.
"That's why our plan includes the need for a timely flow of international seasonal workers through schemes including the Seasonal Worker Program and the Pacific Labour Scheme. The new ag visa is also one of those long-term initiatives."

Mr Jackson said better coordination is needed to overcome the accommodation and transport challenges facing those interested in seasonal labour.
NSW Farmers is calling on the State government to provide funds to support small and medium sized family farms in the supply of temporary and permanent COVID safe on farm accommodation to attract domestic seasonal workforce.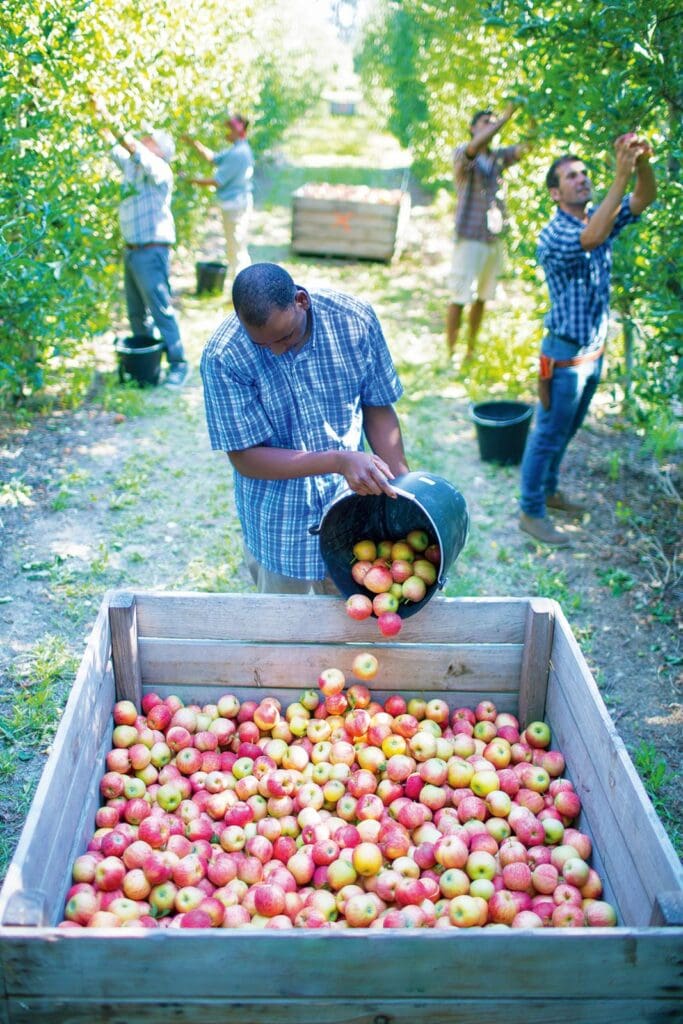 The 10-point plan also includes the establishment of an Agriculture Workforce Working Group, comprising government agencies and industry stakeholders.

"Agility in training is also required, and we support expanded access to fully funded short courses relevant to agriculture and primary industries," Mr Jackson said.

To view the NSW Farmers' 10-point plan, click here.
From tanks to tractors
Retired, former ADF servicemen and women are being motivated and mobilised to answer the call-up for skilled harvest labour on grain farms throughout Australia.
The recently launched Operation Grain Harvest Assist program is jointly spearheaded by the ADF, Grain Producers Australia (GPA) and state farming organisations, including NSW Farmers.
ADF volunteers are driving the plan's operations, harvesting communication networks and empowering social media channels, to link their colleagues with farmers and harvest contractors who urgently need workers.
Two Facebook pages will be managed by volunteer coordinators, with one of them linking workers to harvest jobs posted for farms in WA and SA, and the other for Queensland, NSW and Victoria.

Retired Royal Australian Armoured Corps Lt. Colonel, Garry Spencer AM, said communications are a critical element of the operation's success, in order to give ADF servicemen and women enough time to consider their options and prepare for postings on farms in different regional communities.
Mr Spencer said this would ensure proactive management of key issues such as labour agreements, employment conditions, training programs, accommodation arrangements, and travel eligibility as essential workers under COVID-19 rules, in different jurisdictions.
"We've put our heads together with grains industry leaders and devised a plan of attack that'll help not only farmers but also benefit our people with the option to get out and work on-farm to gain a sense of satisfaction, and valuable income, at this vital time," Mr Spencer said.
"Driving a tank or piloting aircraft in a military manoeuvre is surely a great segue to working on-farm using heavy machinery such as harvesters with auto-steer, GPS guidance and air-conditioning."

Retired Royal Australian Armoured Corps Lt. Colonel, Garry Spencer AM
Workers and employees participating in Operation Grain Harvest Assist have the opportunity to access financial support from the federal government's AgMove program when they relocate to take up short term agricultural work.
GPA is also working with QANTAS and the Regional Aviation Association of Australia to link workers stood down due to COVID-19 with farm businesses.
To find out more about AgMove call the Harvest Trail Information Service on 1800 062 332 or visit harvesttrail.gov.au
If you enjoyed this story about the ag labour plan, check out our feature on the diversity of ag careers.