Primary school students from St Joseph's School used a Kids to Farms grant to fund an exursion to Biteriot's farm and packing facility near Orange last week.
NSW Farmers member and Biteriot manager Fiona Hall hosted the cherry and apple learning adventure for the keen students as part of their second engagement with the Kids to Farms Project.
The excursion was followed up by a school visit from NSW Young Farmers member Charlotte Groves.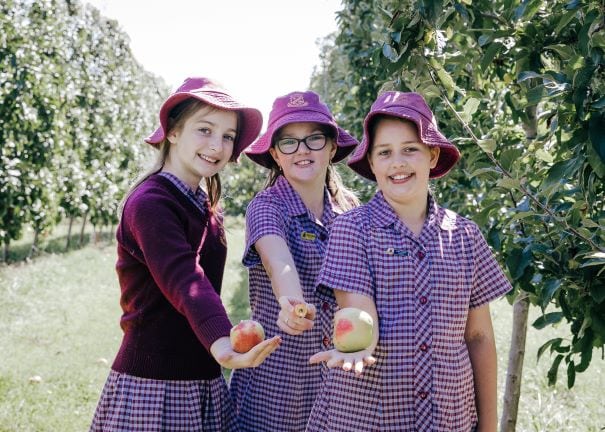 "Kids to Farms is built on the ethos of 'two by 12', or two agriculture experiences by the age of 12, and we really want to see as many students as possible get involved," Charlotte explained
Funding for the St Joseph's excursion was secured through the Kids to Farms project. Grants of up $1500 are available per primary school until December 2022.
"These grants make program available to more schools across the state and will especially benefit smaller regional schools."
NSW Farmers is delivering the Kids to Farms project through funding from the Department of Agriculture, Water and Environment, which has been extended to June 2023.
Read more about the Biteriot excursion here.