Farmers and small businesses affected by the recent mouse plague are being encouraged to apply for a mouse bait rebate from the State Government as fears of a surge in mouse numbers grow.
NSW Farmers Vice President and Liverpool Plains farmer Xavier Martin said reports the mice were set to return in autumn were a cause for concern for affected communities.
"We have to get on top of the numbers early and we all need to do our part to get the mice under control," Mr Martin.
"The chew cards are showing us there's still a lot of mouse activity about, and once the grains harvest is done, we'll have the perfect conditions for a repeat of last year."

NSW Farmers Vice President Xavier Martin
The Grains Research and Development Corporation (GRDC) provide "mouse chew cards" to assist grain farmers with monitoring in the paddock.
The chew cards work by printing off a sheet of paper, cutting the cards out and soaking them in canola or linseed oil. The laced cards are then placed into a few paddocks and left alone overnight to monitor fresh mouse activity.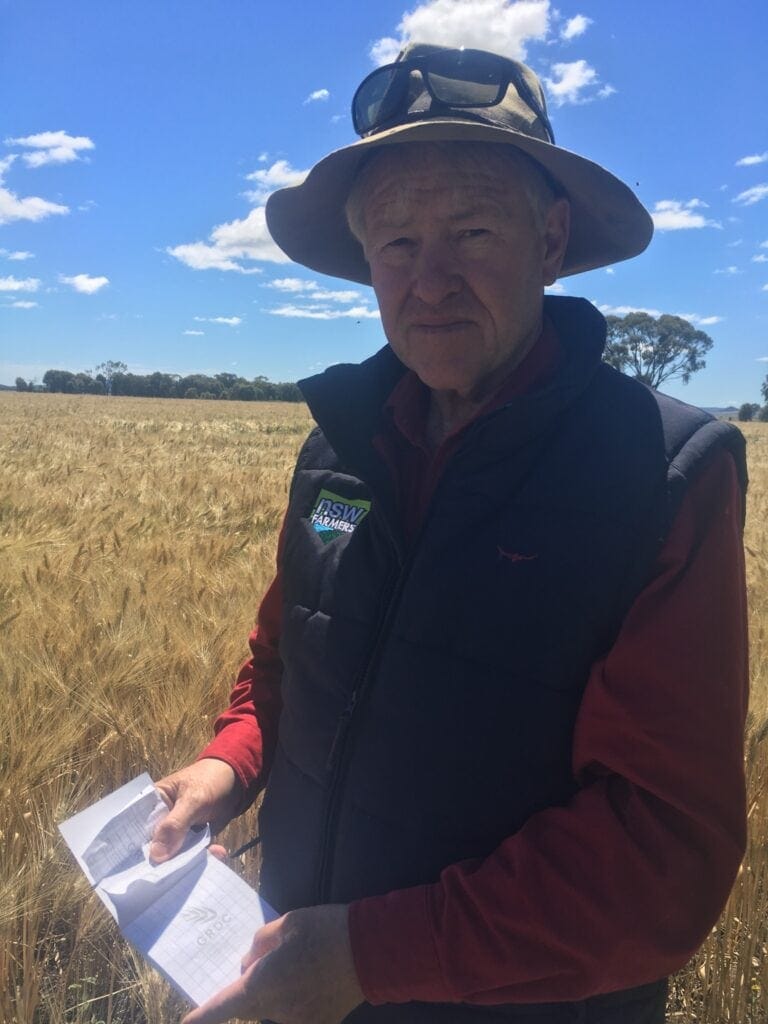 Earlier this year NSW Farmers secured a $150 million mouse plague support package from the NSW Government after intense lobbying, with estimates the plague would chew a billion-dollar hole in the farmgate value of winter crops.
A NSW Farmers' survey found a third of respondents estimated losses between $50,000 and $150,000, with a loss of stored grain and fodder having the greatest financial impact.
The NSW Government's mouse bait rebate support package for zinc phosphide baiting is open until December 17, and Mr Martin said eligible farmers should apply sooner rather than later.
"We have been working with the State Government and the Rural Assistance Authority to make these rebates available, but we haven't had enough applications comes through yet," Mr Martin said.
"If you're eligible you can get up to $10,000 to cover 50 per cent of the cost of zinc phosphide baits purchased as mouse bait rebate.
"NSW Farmers has been sharing our members' feedback on the program with the RAA and they've made it easier to apply, so now it's up to us to make those mouse bait rebate applications.
"It's also important you don't self-assess – if you bought baits you need to apply, and if you're having trouble getting approved give the RAA a call."
For more information about the zinc phosphide rebate program visit raa.nsw.gov.au.

For information about household and small business rebates visit nsw.gov.au/mice.
Mouse activity high in northern NSW
The latest Mouse Update from the CSIRO and GRDC reports that mouse numbers remain moderate to high in parts of northern NSW and southern Queensland.
Moderate to high mouse activity is 'very patchy' in areas of northern NSW while it had declined to low levels through central and southern areas.
"Moderate or high numbers of mice is a serious concern for this time of year. There is a short window of opportunity to act prior to harvest," the update states. "Urgent action is required to minimise damage and losses."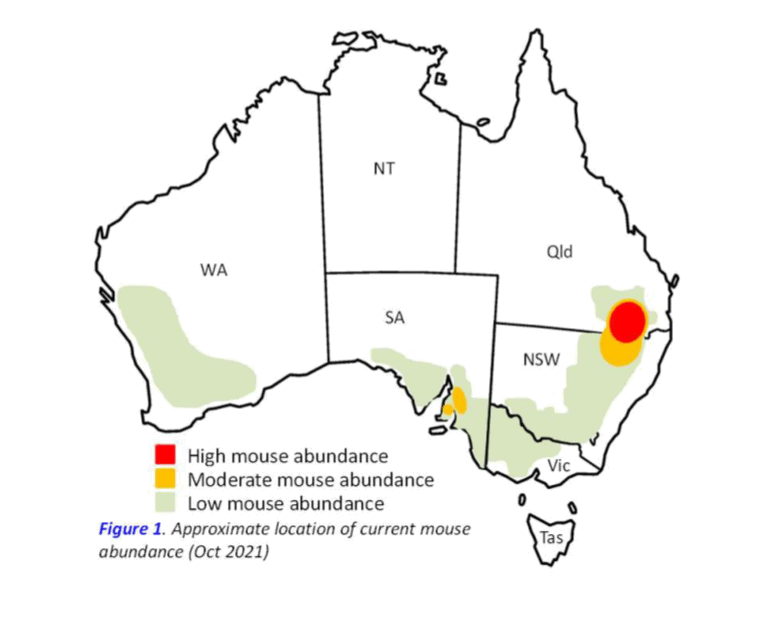 If mouse damage is evident to maturing crops, the CSIRO and GRDC recommend to aerially apply zinc phosphide mouse bait (adhere to label conditions and be aware of the 14-day withholding period before harvest) well before seed set.
Because of COVID-19 travel restrictions, the CSIRO team were not able to their national in-paddock monitoring activities that usually take place this time of year.
The latest Mouse Update is based on feedback from extensive grower networks, reports on the Mouse Alert website and monitoring assistance from the North West Local Land Services, Central West Farming Systems and NSW DPI.
The monitoring provides data on the size (abundance) of mouse populations, breeding status and overall activity. This information is used in models that have been developed over the last 20-30 years to predict mouse outbreaks. The project is funded by the GRDC (until December 2021) to monitor mouse populations and forecast the likelihood of mouse outbreaks.
Don't self assess when it comes to applying mouse plague Zinc Phosphide rebate. Read our story on why, here.